How to Start a Successful Online Gambling Site: Helpful Tips on Development
Thanks to the availability of modern devices and the Internet, it has become much easier to follow, watch, and bet on sports, without mentioning the emergence of entirely new trends, like eSports. It leads to the growth of the sports betting as one of the most promising industries for earning big money.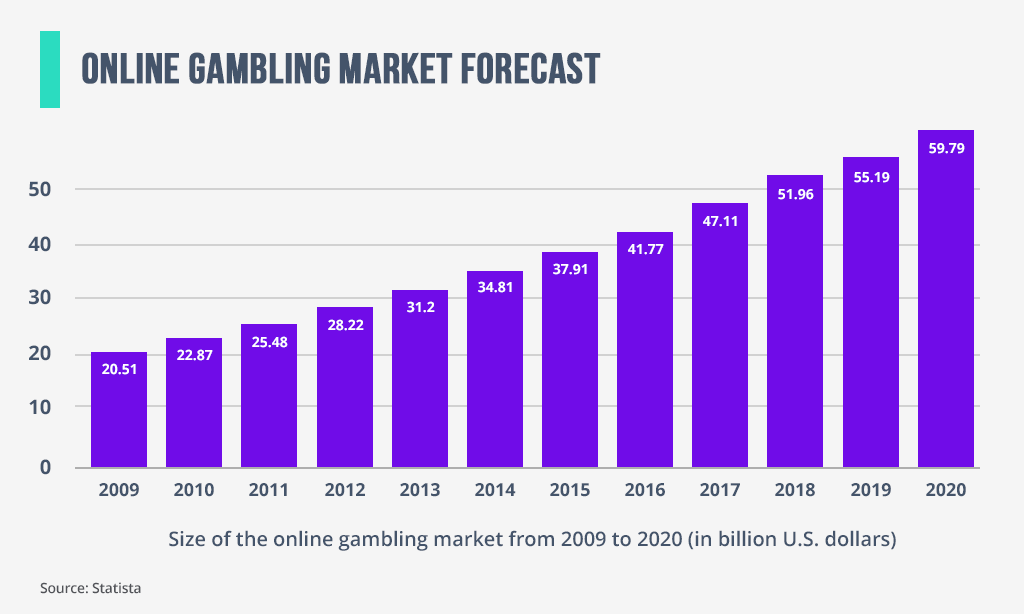 The answers to the questions of how to start a gambling website and how you can earn on it lie in this article. Place your bet, gentlemen, on whether at least one of your questions remain unanswered.
Trends in an online betting business
A great advantage is seen in the knowledge of the online betting websites trends because their implementation gives your users a better experience that will positively affect the revenue. Based on our expertise and analysis of the iGaming Business, mybettingdeals, and other respected channels materials, we have determined the main trends of online betting business:
Video content

This trend is common for all online apps, and betting sites were no exception. Statistics claim that the video content keeps visitors 88% longer on the site. This advantage is successfully used by sports betting websites like SIS (Sports Information Services) Greyhound, where three-minute videos of greyhounds races were published, leading to increased user retention.

Image 2. Video content of SIS Greyhound. Source: SIS Greyhound

Lack of registration

A recently emerging trend, which benefit has already been demonstrated in practice, suggests starting to bet immediately without registration. The system works as follows: the players are verified through their bank account, and the site creates a game account with a minimum of data. Winning bets make a profit right after the end of the session on the user account. This trend takes advantage of the gambling impulses of players, which could weaken or disappear completely during registration, causing increased ROI and the number of visitors.

Image 3.Registration in sports betting website. Source: Maniabets

Betting through the banner ads

Associated with the general idea of the previous one, this trend makes it possible to place a bet with one click in a pop-up window. The given method simplifies the process of online betting to users as much as possible: they do not have to look for a betting site, register, but can only transfer money via a suitable payment system. Bets through the banner ads promised a great future for the entire online gambling industry.

Image 4.Banner design for sports betting site. Source: Freelancer

Young generation

As you know, the dominant Internet audience is the millenials and zoomers, and this should be taken into account when strategically planning your product development. Targeting a young audience primarily involves the introduction of social media elements — the launch of a mobile application, the possibility of sharing and adding friends, and many other features of social interaction. Experts see huge potential in the combination of betting and social media marketing, so the successful use of this benefit will attract more audience to your site. We also recommend reading our articles on how to create a social media app and how to build a social media website like Facebook.

We can confidently say that the digitalization is the future of the betting industry — the continuous unprecedented availability and technologies development will lead to the new level of immersion. Let's look at the most successful representatives of sports betting websites and find out how they were able to gain audience recognition and earn money.
Most popular websites and apps for sports betting
What do you need to know before starting your gambling business?
Folk wisdom says "think before acting," and we advise to conduct business plan and think through the platform development several steps ahead before you create your own betting site.
The reason is sports betting site creation consists of a series of challenging stages that require strong consistency:
Choosing white-label or custom solution;

Getting license and registration in a certain country;

Choosing a payment system;

Website and mobile version development;

Marketing strategy planning.
Their non-compliance can lead to the failure of the whole endeavor, but understanding the specifics of the gambling business will allow you to avoid different issues, such as downtime for long periods when the technical part is behind the business part.
This common occasion may occur when you make a betting site at the same time as buying a license. As a result, when the site is ready, the procedure for issuing a license can drag on for years, which will lead to downtime and badly affect your business.
A business plan is important to ensure maximum transparency and openness by choosing the right platforms, performing calculations, and complying with the letter of the law. Studying the topic and working out a plan is your starting point if you want to create a gambling website.
How about legal issues?
Sports betting is part of gambling, which is prohibited in a number of countries, so the formation of a business is fraught with legal difficulties. The license can only be purchased in certain countries, and on average, it takes from several months to several years, depending on the region. The most popular countries for registration are:
UK (tax rate — 15%);

US (tax rate 8.5% for long-term sports betting. 13.5% — for online-casino);

Malta (tax rate — 5 %);

Curacao (tax rate — 2%);

Gibraltar(tax rate — 0.15%);

Isle of Man (min. $50 000).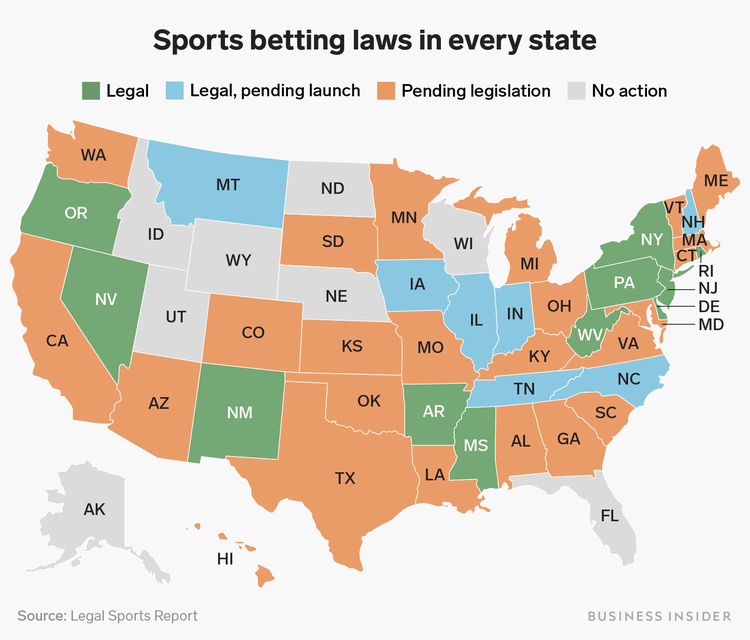 When choosing the region that suits you, proceed from:
reputation;

licensing requirements (including full or partial documentation, information about employees, and meeting certain standards of transparency);

the cost of the procedure for obtaining a license;

the duration of the procedure (it can take from six months to several years);

taxes and fiscal fees.
We recommend locating servers in the place of registration in order to avoid problems with jurisdiction: servers that are registered, for example, in Spain but located in the US, can face law prosecutions.
Once you have chosen a country-licenses and got the right to start an online sports betting site, it's time to think over your site's functionality.
Features that a successful betting website needs to have
Placing bets. The essential feature of any betting app, which allows you to make monetary bets on the different events, mainly sports one.

Match schedule. It is located on the main page and shows a calendar of games, which helps users plan bets. It should be contextual, so when choosing categories, the schedule is adjusted to a narrower display of the sports types. Besides, the schedule needs to consider user's timezone and show the current time in the selected timezone, so nobody misses their sports event.

Various bet types. Depending on the sport and user requirements, bets can vary by type. The more there are, the better, including total, moneyline, teaser, and many other types, as a user has more options to bet on and there is a bigger number of bets in general.

Live streaming. The ability to view matches on the site in real-time will reward players with the possibility to see events they bet on. Usually, live streaming is available for bettors on this particular event or for users with funded accounts. This feature attracts more users and increases income.

Live bettings. One of the main trends of today's sports betting industry provides a new level of involvement in the game, resulting in more in-play bets during the match. For the convenience of users, you should ensure the lowest possible delay, so the game events are updated at the current pace.

Real-time communication between players. The ability of players to communicate with each other during games, sports broadcasts, and simply being on the site will improve the user experience and become an additional tool of retention.

Tutorial and betting tips. A section with graphic and text tutorial on how to make bets, how to deposit/withdraw money, and navigate the functionality of the site will smoothen the betting path of the new users and prevent them from leaving the site, especially with a combination of simple hint system for beginners.

Strong security. Obvious, but at the same time, the most important element for the user's staying and spending money on the site. Until bettors are convinced that deposit and money withdrawal mechanisms are fast and reliable, they will not spend their cash.

Multi-language support. Although sports betting platforms are registered in a certain territory, they are multinational, because users from all over the world visit them. The more languages ​​a site supports, the more traffic you will receive, and traffic here is money.
Once you have planned the pool of features, the so-called preparation phase can be considered complete. It's time to answer the question of how to create a betting website, where all the cards will be laid on the table.
How to start an online sports betting website?
It is necessary to start an online gambling site by preparing carefully. In this case, the following are the most important stages:
marketing research;

choice of development approach;

payment provider.
You should also consider the creation of the mobile app as it boosts betting and significantly raises the app's profits.
Check our Mobile Application Development Services
From now on, let's take the stages one by one.
Make a marketing research
The sports betting industry is characterized by a large number of participants risking their capital and a high-competitive environment.
Marketing research allows drawing a picture of the environment, on which basis you can make key decisions on further sports betting app development, determine its future performance and potential challenges.
Generally, marketing research includes such options as:
Customers problems definition;

Objectives formulation;

Research design development;

Data gathering;

Data analysis;

Conclusion preparation and report presentation.
Marketing research starts with the genesis of the idea, which you should carefully check on feasibility. It would be wrong to single out some stage separately. All of them achieve the optimum result only together and in the given sequence.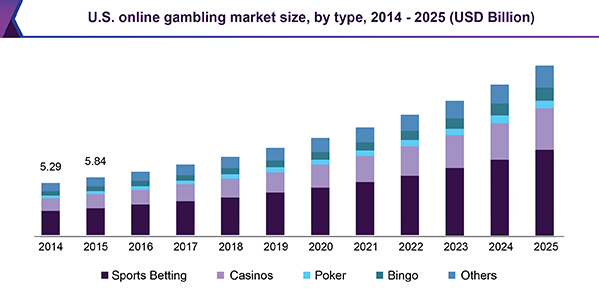 You can conduct marketing research yourself, but since it is such a comprehensive task, it makes sense to hire a company that will develop a marketing strategy for you. To position a sportsbook as a reliable and high-quality platform, you need both an advertising company and favorable conditions for players (odds, bonuses, rewards program) that competitors do not have. Aimprosoft can make market research to understand idea feasibility, identify the needs of the target audience and the range of possible features.
Find out how a full cycle development partner can help you with it
Choose a reliable software or development partner
This is one of the most important issues when you make your own gambling website. There are two ways you can go about choosing a software partner:
White-label solution

Using a ready-made solution, you will not only save money but also get a visually customizable website, payment system, gambling license, and broad selection of games and sports for rent. Having received all this for a lower price within a short time, you will need to give a certain percentage of profit. In some cases, saving a lot will not work: the price of others may reach half a million or more.

In practice, 99% of white-label solutions have to be customized for a sufficiently long time to meet the needs of your business, and they may have their own limitations. One way or another, this is the best option for the development of sports betting products with a limited budget.

Image 11. White-label sportsbook advertising. Source: White-label-sportsbook

Customized solution

The most costly but beneficial in terms of complete control over your business solution. In this case, you will have to care about all the business constituents separately: registration in a certain country, purchase of a license, as well as website development. The latter includes frontend (gambling website design and interface) and backend (dealing with the bets and transactions, overall performance). Besides, it requires XML generation, third-party integration, SEO, and security optimization.

This approach is worth it if you want to own proprietary code and control your site completely.
Whatever option you choose, it should have the following features:
gaming management system;

broad betting markets coverage;

licensed software.
Most of the development process relates to the backend. It includes:
powerful admin panel with 360-degree report system;

reliable deposit and withdraw systems;

advanced payment system;

public chat system.
Regardless of whether you have chosen a white-label solution or turned to a software partner for a customized one, pay attention to the following mandatory aspects of any online betting site:
performance

High performance that can withstand thousands of players on the site at the same time without brakes and delays is achieved through the use of special techniques. For example, we carry out horizontal (for clustering) and vertical (increasing resources on an existing server or move an environment into more powerful one) scalability.

security

If you do not pay proper attention to security, your users can lose money, and you will have to pay them back. It can be a matter of millions. The security establishment is a set of measures that are taken to resist such vulnerabilities as injections, sensitive data exposure, insecure deserialization, and others from OWASP top 10 vulnerabilities. We recommend using an automatic program Nessus to search for vulnerabilities. For indirect security control, we, at Aimprosoft, perform anti-fraud support, which not every white-label solution has.
If you choose a customized solution, such a proven arsenal of technologies should be used:
Frontend
Programming Languages
Frameworks
Automation Frameworks
JavaScript
TypeScript
ReactJS
AngularJS
VueJS
Jest
Enzyme
Backend
Programming Languages
Frameworks
Database
Payment System
Java
Scala
Node JS
.Net
PHP
Spring Boot
Playframework
Express
Laravel

MySQL
PostgreSQL
Amazon Aurora
MongoDB
Stripe
BrainTree
Paypal
Hosting
Web Server
DevOps
Caching
AWS EC2
Google Cloud
Microsoft Azure
On-premises
Nginx
Apache Http Server
GitLab CI
TeamCity
GoCD Jenkins
EhCache
Redis
Memcached
Whether you decide to make a betting site from scratch or buy a turnkey solution to be customized afterwards, we, at Aimprosoft, thoroughly evaluate your business requirements and help you in both cases.
Find out more about our development services
Mobile betting app: make or not?
To rationally approach the decision of sports betting app development, we recommend that you carefully encounter its advantages and disadvantages.
The advantages include:
Access to bets 24/7 anywhere.

With the mobile application, users will not depend on the home computer and will continue their activities whenever they want or wherever they are, which leads to the significantly increased profit for your business.

Profitability.

The statistics show impressive growth of the mobile gambling market, which has already surpassed online in terms of profit. According to Statista, the mobile market will be valued more than $94 billion in 2024. It is expected to grow at 7% CAGR (Compound annual growth rate) to 2023.

Image 12. Global mobile gambling market size (2017-2023). Source: Market Research Future

Mobile devices prevalence

It should be noted that there are more mobile devices than desktop ones because many people even do not own laptops and PCs these days. According to reports, the percentage of mobile use for gambling is 80, which is the second-largest indicator in the world among all industries. Meanwhile, Statcounter shows that over the past year, mobile devices (52.03%) have outpaced desktop (45.17%) in global market share.
Now let's look at the reverse side of the mobile sports betting app — its disadvantages:
Poor user experience

Smartphones have quite frustrating user experience, explained by the physical capabilities of devices, for example, small buttons and relatively little power. Thus, live streaming is inconvenient to watch on a small screen, and the game interface is less comfy than desktop ones.

Third-party limitation

In comparison with desktop or tablets, the choice of third-party APIs is much less widespread in mobile devices. This complicates the process of integrating various services, although they are extremely useful for betting apps.

Functionality deficiency

As far as mobile betting apps can be convenient, they can also be frustrating functionally. Compared to feature-rich websites, mobile equivalents suffer from the multitasking limit, lack of a hovering concept, quite a clumsy keyboard, and some other restrictions.

Security issues

Mobile devices mean operating outdoors, where many insecure networks located. Connection to them can lead to the interception of logins, data, bandwidth theft, and many other consequences. Therefore, mobile security requires more effort and operations than desktop devices.

To protect your app, such mobile security methods are advisable to use:

providing high-level authentication;
organizing tokens handling sessions;
using strong encryption tools;
implementing preventive measures to avoid data leakage.

Mobile devices' nature is quite limited. But a number of advantages eliminate its disadvantages: given statistics and facts above and the expected further growth of the mobile market, prove a mobile sports betting app is worth developing.
Check what our development company do
You need to choose the payment system
Last but not least is the choice of the payment system. This is part of any betting website responsible for finance operations. In order to create your own betting site that will satisfy users, choose a payment system that has the following features:
Instant money receiving. Without this feature, it will not be possible to achieve the user's loyalty and satisfaction. A delay of several days will be enough to force them to change the platform. Today's quality standard is instant payouts. The international market should provide money transmission for each target area.
Multiple payment options. For the convenience of users, build a gambling website with the support of as many payment methods as possible. Large payment providers have dozens of payment methods, such as Stripe or Braintree.
Omnichannel payments. For successful interaction with the site through various communication channels (smartphones, desktop, landline phones) by a single seamless communication channel. In addition to saving users time, omnichannel payments reduce fraud risks and protect data thanks to the P2PE (Point-to-Point Encryption) standard. Among the providers supporting this feature, PaymentVision, Payspacelv, and others.
Fast and easy transactions. The speed of transfers is achieved through one-click payments technology, while reliable security can be ensured by the tokenization reception.
Multi-currency. Online betting sites are full of users from all around the world, so it is vital to give foreign guests a wide selection of suitable currencies for payment. The implementation of the multi-currency feature will increase the number of bets, reduce the number of player complaints, and reduce sales costs through interchange optimization.
When choosing a payment provider, we advise you to focus on a technology that meets your business requirements and includes the above payment characteristics. Among the market leaders are Stripe, Authorize.Net, Amazon Payments, Braintree, PayPal, but you can choose less well-known but suitable for your particular case operators. Please note that, unfortunately, not all payment providers will want to cooperate with betting sites for various reasons, so you will need to choose even more thoroughly than you would do for the regular site.
How much does it cost to make betting website?
Before you create a gambling website, you should calculate its cost. The cost is derived not only from the ratio of the features number and person-hours but also from additional expenses that are not directly related to development.
In addition to the costs of developing the betting platform, you have to invest considerable finances in a gambling license and registration in a specific region, pay for a marketing company and technical support maintenance, consisting of hundreds of specialists.
When you build a gambling website, be sure to integrate the following minimum set of features:
easy registration;
live feed management;
betting tutorial (tips);
match schedule;
multiple betting modes;
admin panel (with game management, user management, payment (prize) management, etc.);
multilanguage.
To implement them, you will need such specialists and betting website developers as:
1 Project manager;
1 Tech Lead;
2 Frontend developers;
2 Backend developers;
1 UX/UI engineer;
1 QA engineer.
Business analysis and technical specification mark the beginning of work on the project, taking about 40 and 20 hours for MVP respectively. Thinking through the UX logic and implementing the gambling website design will be at least 60 hours since the betting platform is filled with many elements that need polishing.
The main part is the development of the frontend and backend. The first is responsible for the graphic content of the site and depends on the UI. It takes from 200 hours for MVP. The development and configuration of the server, platform, and connecting subsystems are the most time-consuming, accounting for at least 400 hours. For testing and quality control, which accompany each stage of development, you can allocate from 150 hours. Remember that the cost and development time will depend on the requirements and the technical details of the project.
Stages
MVP hours
~900—1300
Full feature hours
~1750—2400
Business analysis + UX
60—80
100—150
Technical specification
30—40
50—80
UI/UX
60—80
100—170
Frontend
200—300
400—600
Backend
400—600
800—1000
QA
150—200
300—400
Based on these hours, we have identified the approximate total cost of developing a betting website in the most popular regions. USA and Western Europe are considered to have the highest quality specialists with the highest bills ($80/€60 per hour). Eastern Europe meets or exceeds Western countries in terms of highly-qualified betting website developers with a strong technical background. For instance, Ukraine offers the best price-quality ratio that starts from $37,500 compared to $100,000 in the USA for sports betting app creation.
Country
Average hourly rate
MVP
~900—1300
Full feature set
~1750—2400 hours
USA
$80
$72 000—104 000
$140 000—192 000
Western Europe (Germany)
€60
€54 000—78 000
€105 000—144 000
UK
£55
£49 500—71 500
£96 250—132 000
Eastern Europe (Ukraine)
$30
$27 000—39 000
$52 500—72 000
Conclusion
The development of a sports betting website does not rely on chance, unlike gambling. The success is in your hands — now you can carefully plan and progressively achieve your goal by stages, provided in this article. If you want to make your own gambling website, you will hit the jackpot with such a digital partner as Aimprosoft. Contact us, and we will begin to realize your goal.
You may also want to read