General project description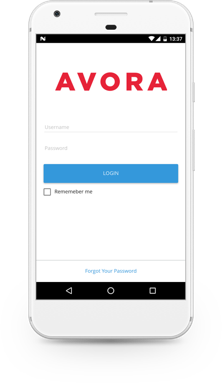 Avora Analytics is a business performance platform for monitoring real-time data and alerting any changes happen. The UK-based startup provides Data Warehouse as a Service (DWaaS) for retailers being forced constantly to reposition themselves in a fast-paced environment.
The key feature of Avora is to connect all of data sources of business and report consolidated information. An alerting system reacts instantly to notify a user about changes of figures happening in real time. Preferred settings are set beforehand to receive complete data on your e-Commerce business.
Mobile application is aimed at demonstrating an immediate viewing of metrics. The key feature is anomalies detection being shown in data charts and tables automatically according to set parameters. Metrics are created on the web account of application and are available for instant checking on mobile.
Avora mobile app helps business owners to keep abreast all essential changes occurring with the business. Thanks to flexibly adjusted settings a self-learning algorithm collects the history of changes coming from analytical reports of online and offline stores, makes estimated decisions concerning changes are, and shows a degree of deviations (negative or positive) via notifications.
Industry:
Analytics, Internet.
Service:
Android Development;
iOS Development.
Key Features
Analytics;
Data presentation in charts and tables;
Push notifications;
Integration with Intercom;
Integration with Google Maps.
Project resources
Team size:
1 Android and iOS Developer.
Implementation period:
In progress since April 2017.
Project technical description
Platform:
Apache Cordova.
Android & iOS Development:
Ionic;
AngularJS;
Babel;
Webpack;
Gulp;
Highcharts;
Pusher;
Leaflet;
Intercom;
jQuery.