Educational Software Development Services
More than 10 years of e-learning software development allowed us to gain a profound understanding of how to implement digital solutions that are secure, interactive, and engaging. Our software engineers are skilled in the development of a variety of e-learning products, such as learning management platforms, mobile applications, corporate training solutions, and many others that are all about convenience and efficiency.
Get started
scroll down to discover
More than 10 years of e-learning software development allowed us to gain a profound understanding of how to implement digital solutions that are secure, interactive, and engaging. Our software engineers are skilled in the development of a variety of e-learning products, such as learning management platforms, mobile applications, corporate training solutions, and many others that are all about convenience and efficiency.
WHAT WE DO
E-learning software development with Aimprosoft
Our learning software developers help businesses create efficient digital tools that transform the educational process from a tiresome activity into an engaging journey.
E-learning mobile apps
Our specialists assist with creating native, cross-platform, and hybrid apps that are designed to make learning accessible from anywhere and at any time. Multimedia content support, performance monitoring, gamification elements, and other key features can be implemented by our e-learning software developers and design team, which creates modern and easy-to-navigate interfaces.
Learning management systems (LMS)
We develop systems for educational, business, and nonprofit companies that have functionality for seamless administration of their learning processes, such as course constructors, assessment tools, robust analytics, progress tracking, etc. Our specialists create LMS both for commercial and non-commercial use, including SaaS LMS, which can be customized by organizations depending on their training needs.
Educational websites
Whether you need to create a static business-card-type webpage that describes your educational product or services or an easily manageable dynamic website to provide users with an enhanced learning experience, our software developers are here to help. They will make sure your educational website is convenient and secure in terms of interaction.
Educational platforms
If you want to create a product to let users go through an e-learning journey seamlessly, our educational software developers will help you bring intention into action. We develop online course platforms like Coursera, platforms with discussion boards and lesson streaming, etc., that offer educators a robust content-creation toolkit and ensure that learners can complete courses and track their progress easily.
Educational portals
We are skilled in the creation of private e-learning portals for companies that need to provide employees with convenient access to the learning materials, such as knowledge base, manuals, courses, guides, etc. The developed product can easily integrate with your current LMS, eLibrary, and other internal systems, supports various learning formats, and offers a personalized experience to its users.
Need assistance with your

e-learning

project?
Talk to us
Why сhoose Aimprosoft as
an
e-learning

software vendor?
Profound domain knowledge

More than 10 years of educational software development helped us gain an in-depth understanding of this industry. Various implemented e-learning products, including learning management systems, e-learning apps, educational portals, and others, allowed our specialists to obtain the necessary expertise to develop software that can help transform inefficient employee training, enhance poor management of learning processes, and improve other weak areas.

A wide spectrum of

e-learning

services

Our wide talent pool encompasses various specialists with a profound knowledge of educational software design and development, including UI/UX designers, Business Analysts, Software Architects, QA engineers, and DevOps experts, which allows us to cover all stages necessary to develop full-fledged e-learning software.

Scalable development team

Apart from the full-cycle development model, we have different staff augmentation options. We offer a dedicated team model to provide our clients with full control over management processes, flexibility in terms of changes, cost-efficiency, and an in-depth understanding of the project by all team members. We also provide employee replacement for the in-house specialists so that our clients don't have to go through a tiresome search for the necessary developer.

Efficient project management approach

More than 600 completed projects for clients all over the world allowed us to establish an ideal formula to manage all project-related processes despite the difference in time zone, location, and cultural compatibility. Our project managers have a profound knowledge of various methodologies and frameworks, including Scrum, Kanban, Agile, Scrumban, and others, and know how to apply the relevant approach to mitigate the risks of possible delays, miscommunication, and improper allocation of resources.
Educational solutions we developed
Certain described cases are anonymized according to the signed NDA.
Learning management systems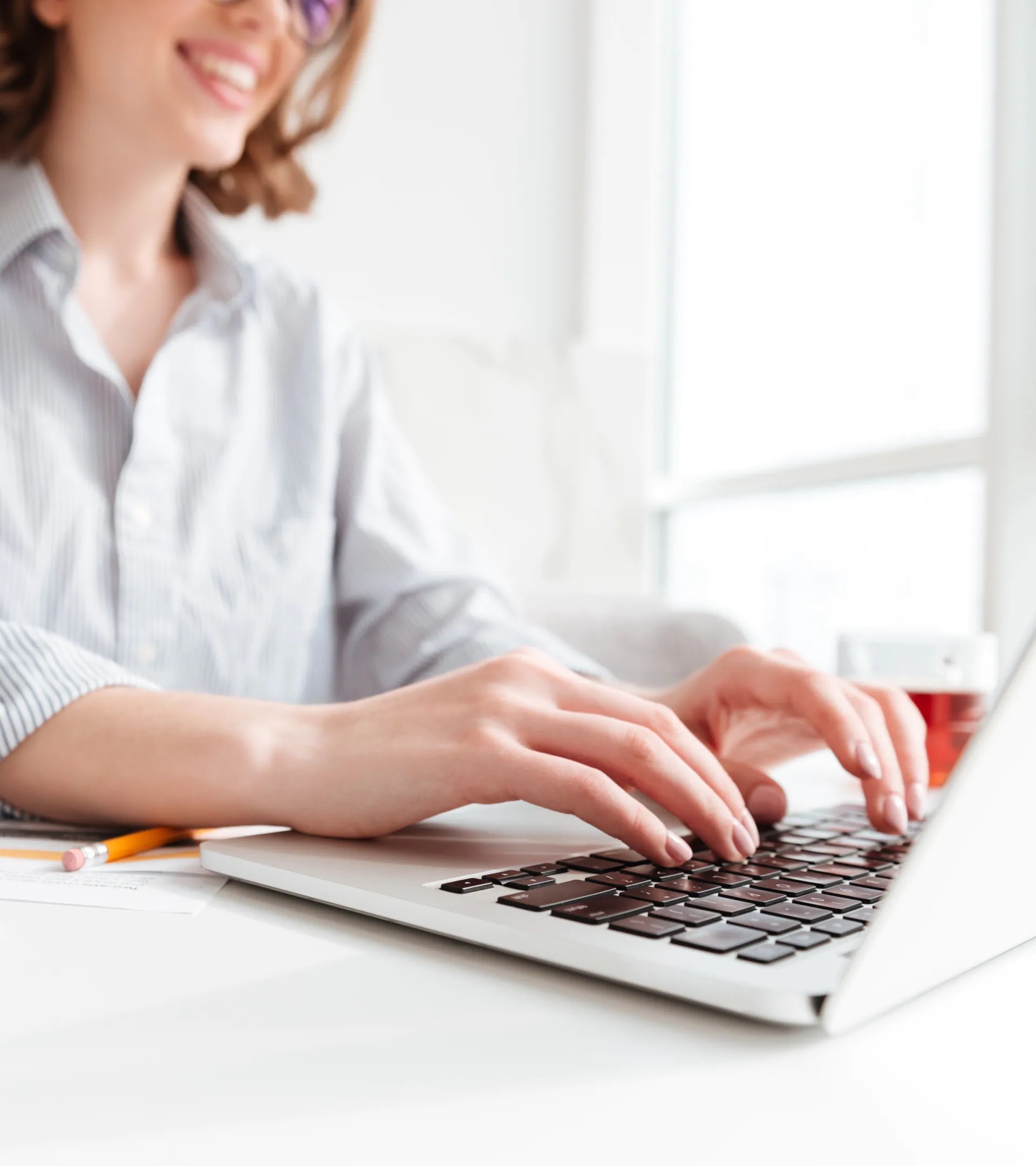 Learning management systems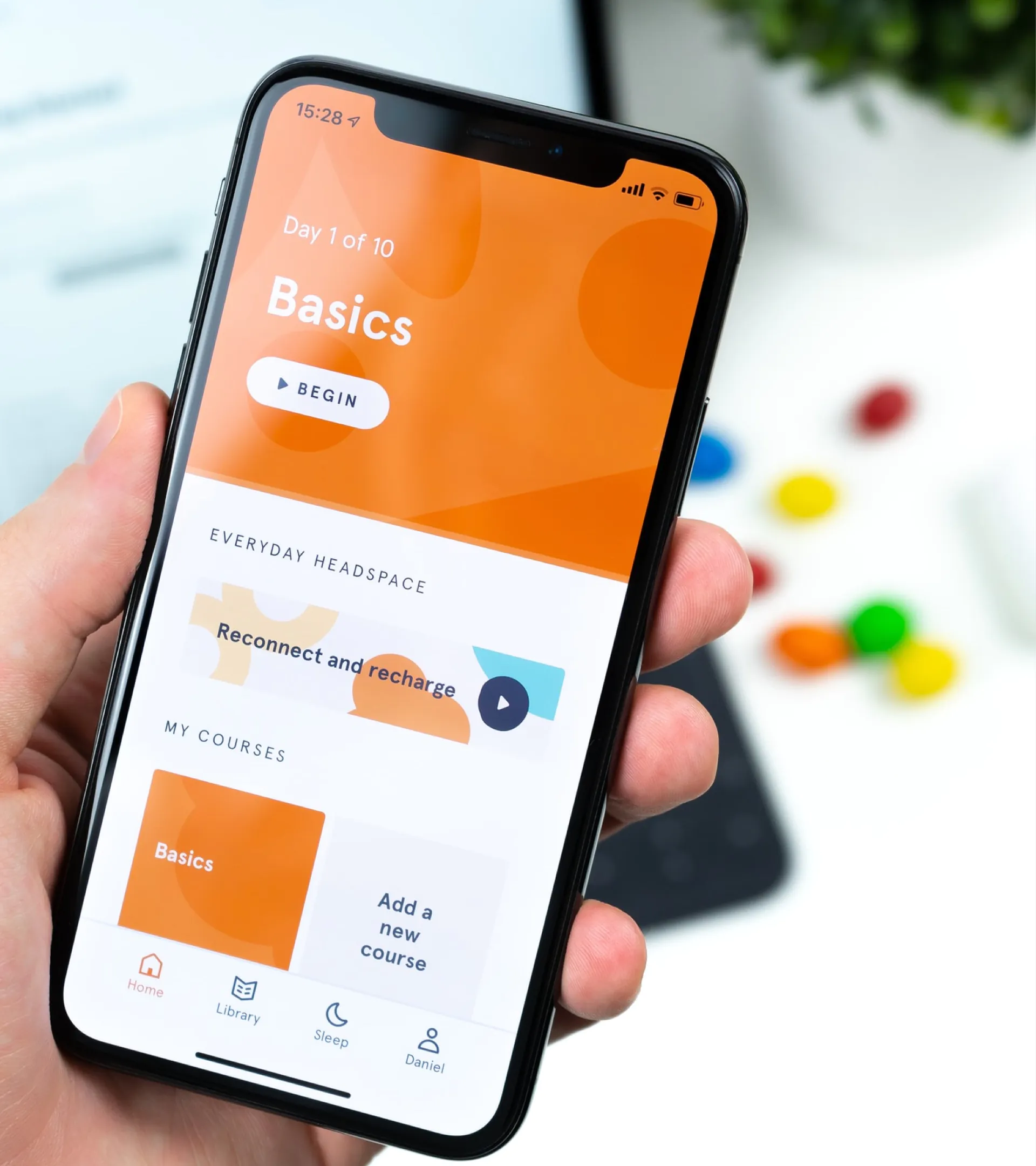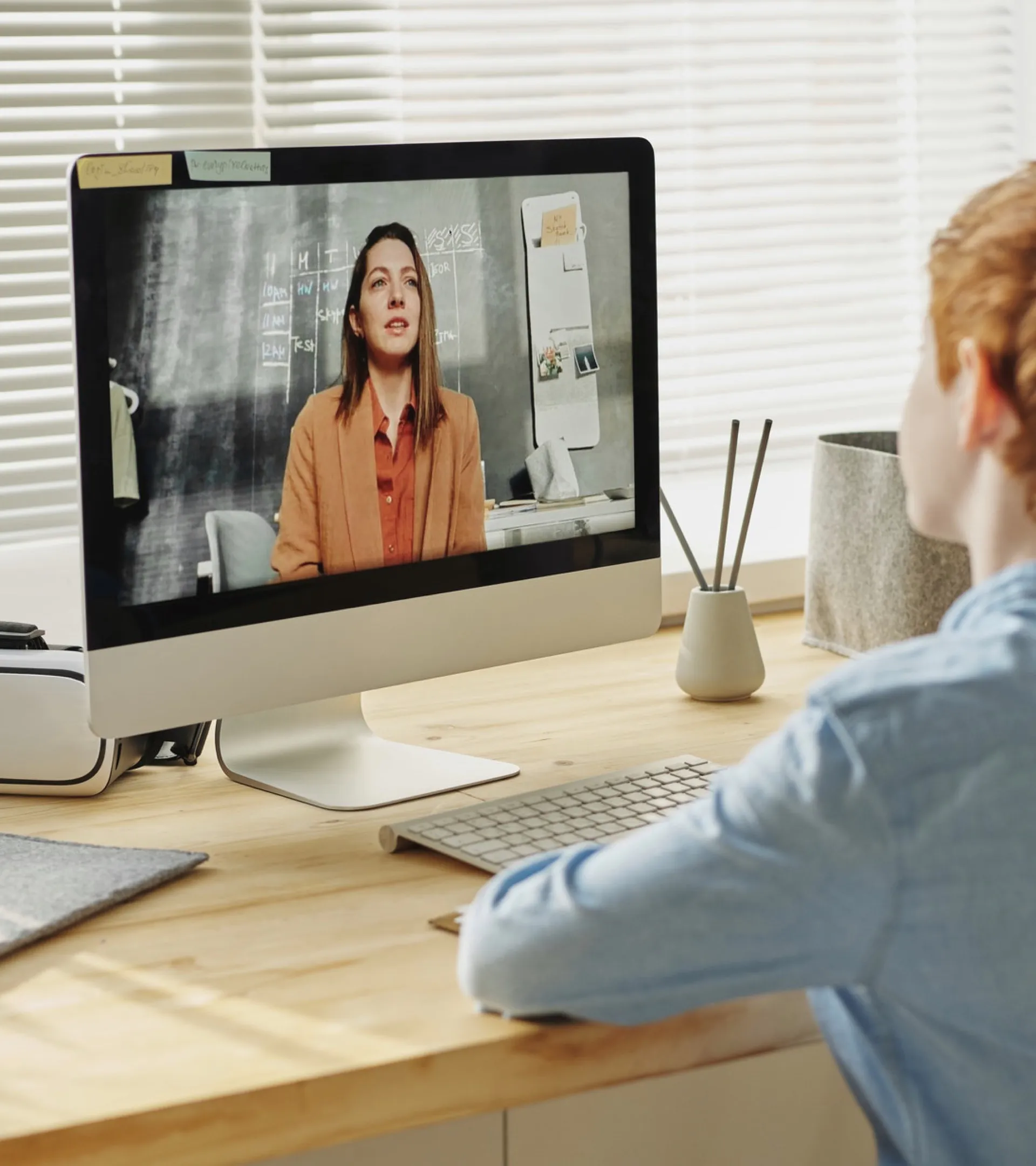 Certain described cases are anonymized according to the signed NDA.
Learning management system for LMS administrators and employees
Challenge: The client came to our educational software development company with an idea, namely to develop an MVP version of a future full-fledged LMS that would provide the company's administrators with the tools to upload and manage courses and the rest of employees with convenient functionality to complete them.
Solution: Our team developed an easy-to-navigate dashboard for two major user categories (employees called trainees and LMS administrators) and configured the backend constituent. Besides, our team implemented tools for course creation, management, report generation, and progress tracking. As a result, our specialists developed all core LMS features that helped the customer check the feasibility of the product successfully.
Digital math teacher for children
Challenge: The task was to enhance two ready-made apps, developed with AngularJS 1.x and an outdated jQuery library, for different age categories, expand their functionality, and optimize performance.
Solution: To transform two cross-platform apps, our developers used React Native instead of the outdated technologies. They integrated content created by the professionals and divided it into separate categories, developed an exercise builder to automate the creation of 300+ learning exercises, integrated the app with Mixpanel Analytics, and implemented other tools vital for a full-fledged e-learning product. The chosen tech stack and a thoroughly designed architecture of the learning apps allowed us to create a robust product that took one of the leading positions on the educational apps market in the client's country.
RealiseMe: a
cross-platform

e-learning

app

Challenge: Our client turned to our software development firm previously to develop a web recruiting platform for schools and supply teachers. Once the product was developed, the client decided to expand the web presence by creating a cross-platform mobile app.

Solution: To make a fully serviceable app, our developers duplicated core features from the platform, including job search, invites, and profile configuration. They also implemented tools to add video interviews, a learning zone with educational and training tutorials for teachers, and a geolocation feature. Having developed an application that streamlines the recruiting process for agencies and schools and the job search process for supply teachers, we met the client's requirement to make the candidate search process accessible and simple.

Read case study
RealiseMe: recruiting platform for schools and teachers
Challenge: The client opted for our learning software development company to upgrade a PHP-based recruiting platform. The main goal was to ensure schools and supply teachers could match easily.
Solution: The functionality for schools included post job ads, attach files, and request video interviews. Teachers obtained tools to search for a fitting position, upload documents, and configure their profiles. The solution allows users to send anonymized applications, save drafts, and communicate within the platform. Currently, the product stands out on the market among niche job boards, helps schools post jobs for free and save money on advertising costs, and allows schools, agencies, and teachers to meet their requests.
Read case study
E-learning platform for remote education
Challenge: The client used Moodle to create and manage courses. However, since Moodle doesn't have the functionality to edit the created courses jointly, our client came to our software development agency to develop a convenient mechanism for this task.
Solution: We chose the Alfresco platform to complete the task. The team created several types of workflows for the teachers. We ensured that once the course was created, it automatically appeared in Moodle. Besides, our developers used a middleware application to synchronize data between Moodle and Alfresco. The developed solution streamlined the processes of course review and editing, and accelerated the teachers' productivity by 40%.
Liferay-based knowledge portal
Challenge: The client opted for Aimprosoft custom educational software development services to develop a knowledge base for the existing company's solution that was inconvenient in terms of usage.
Solution: Our developers chose the Liferay platform to build the portal. They ensured that the product included not only a knowledge base but also a forum that allowed starting threads for the discussions, advanced search, tools for content approval, and custom subscriptions to let employees follow/unfollow threads. They also ensured that users could receive email notifications related to the threads that were followed and send the answers. Overall, our specialists created a solution that provided employees with seamless access to a centralized place where all learning materials and user guides were stored.
Benefits
Top reasons to choose educational custom software development for your project
Opportunity to attract larger audiences

By creating an educational software solution, you can provide accessible learning to people from anywhere in the world. Language learning apps, online learning portals, online course platforms, etc., are those educational software products that are currently highly popular among people of all ages, specialties, and from all possible geographical areas. Aimprosoft learning software developers help develop solutions with robust analytics, convenient dashboards, secure payment gateways, and many other vital features to ensure you can increase retention rate and generate higher revenue.

Efficient management of learning processes

The companies that need their employees to get constantly familiar with new updates, protocols, training programs, guides, documentation, and other sources that contain valuable information require robust software to complete such activity conveniently. Learning management systems, assessment software, and other digital tools can significantly facilitate the simplification of such learning processes within the organization. With Aimprosoft, companies can create solutions that are adjusted to the specific needs of the organization and provide robust functionality to optimize all learning activities.

Less time spent on employee training

Employee training is one of the most vital activities for numerous companies that is rather time and effort-consuming if there is a lack of software that would automate such a process. The development of a corresponding digital solution can help organizations execute training processes faster, track employees' progress more efficiently, provide accessible training materials for in-house and remote employees, and, as a result, accelerate training program completion. We help our clients build solutions that can optimize the entire employee training cycle and cut time and cost spent on its execution.

Improved collaboration

Whether it is an educational organization or company that manages employee learning and training processes, collaboration is one of the most challenging aspects to manage if there isn't any efficient digital solution that can streamline this process. Our software engineers assist with the development of robust collaborative tools for workflow creation and management, centralized document access, document version control, document review and editing, real-time messaging, and others. By opting for custom e-learning software development with Aimprosoft, our clients obtain an opportunity to relieve the burden related to the inefficient collaboration and shift to secure and efficient software.
Let us help with your
e-learning

project
We are here to assist with your questions. Write us a message, and we will get back to you shortly.
The form was submitted successfully. We will contact you shortly. Meanwhile, we suggest checking out what our clients say about software development with Aimprosoft.
Proceed to Clutch
Featured in