Custom Healthcare Software Development Company
The requirements of medical organizations, their patients, and users who perform self-health monitoring are constantly transforming. We develop software solutions that can satisfy the changing needs of all parties. From robust patient portals to self-tracking apps, Aimprosoft healthcare software developers create products that help our clients automate inefficient processes, provide their patients with remote health care, and become a part of the industry's digitization.
Get started
scroll down to discover
The requirements of medical organizations, their patients, and users who perform self-health monitoring are constantly transforming. We develop software solutions that can satisfy the changing needs of all parties. From robust patient portals to self-tracking apps, Aimprosoft healthcare software developers create products that help our clients automate inefficient processes, provide their patients with remote health care, and become a part of the industry's digitization.
WHAT WE DO
Medical software development services we provide
We specialize in the development and customization of various software solutions for healthcare and life sciences companies, helping them get away from outdated activities, boost organizational performance, and find the key to great customer service.
EHR & EMR
Our software engineers have experience both developing and customizing EHR and EMR software, making sure healthcare organizations obtain highly secure tools for seamless health records management, clinical process automation, simplified billing, and improved communication between patients and doctors.
Telemedicine & Telehealth
We help our clients become a part of the traditional medicine transformation by implementing web and mobile applications for seamless communication between doctors and patients that encompass all the necessary tools to provide efficient remote treatment and patient data management, increase revenue potential, gain competitive advantage, and much more.
mHealth solutions
We build mobile solutions that not only help users with self-monitoring but also enable medical specialists to track the health parameters of their patients easily. The symptom diary, integration with wearable devices, prescription reminders, and many other features can be implemented by our specialists to provide end users with accessible remote health monitoring.
Document management software
The development of solutions that can help medical organizations seamlessly manage workflows, speed up file retrieval, and reduce operational costs is what truly inspires us. We help our clients develop medical DMS that can not only improve the maintenance of all documentation-related activities but also ensure document security and compliance with industry regulations.
Hospital management software
We develop robust HMS that covers all the necessary tools for seamless finance, inventory, and supply management. Our specialists also ensure that the developed systems encompass functionality for staff and patient management, such as tools for the administration of personnel workloads and schedules, features for patient registration, insurance, billing, etc.
Online drugstores
Our software engineers are skilled in the development of scalable and secure online drugstores that includes tools necessary for convenient product search and online consultation, seamless checkout, and payment. We help businesses create online drugstores that provide a great customer experience and improve the retention rate.
Healthcare data analytics solutions
Our specialists can help with the development of predictive analytics tools and their integration with the already existing solutions, as well as the implementation of standalone analytics platforms. With the developed solutions, our clients can identify risk patterns and improve the accuracy of medical diagnoses, increase the efficiency of clinical care, and much more.
Smart medical solutions
We help businesses bring the quality of their medical services to the next level by enriching current solutions with IoT devices. Our specialists assist with the creation of IoT-powered web and mobile solutions so that our clients could automate time-consuming routine activities, reduce costs, and improve the processes of providing medical care.
Need assistance with your healthcare project?
Talk to us
Key reasons to develop a healthcare
software solution with Aimprosoft
Healthcare domain knowledge

More than 10 years of healthcare software development and 50 developed healthcare projects allowed us to gain an in-depth understanding of this industry and obtain expertise in the implementation of solutions that work. Since our specialists explored all pitfalls of this niche, they can develop efficient tools that help overcome challenges that medical organizations normally face.

Security & regulatory compliance

Our developers always follow a security and compliance-first approach when dealing with healthcare software development. To ensure that healthcare solutions are strictly compliant with the industry's standards and regulations, such as GDPR, HIPAA, FDA, and others, our developers go through training and compliance testing that proves their knowledge of the subject.

Vast technology stack

Since more than 50 technologies are leveraged in Aimprosoft, we can easily choose any modern technology that will be relevant for the development of our customers' products. We implement healthcare solutions for all popular platforms, including native apps for iOS and Android, cross-platform and hybrid medical apps, web platforms, Liferay-based patient portals, hospital management systems built with the capabilities of the Alfresco platform, and many others.

Fast delivery

More than 600 completed projects allowed us to establish an ideal formula for timely product delivery. Since we know all development-related pitfalls inside out, we always take efficient preventive measures that help mitigate the risks of possible delays. Also, with our project management approach, we can provide our clients with a proper allocation of resources and completion of set tasks within a set deadline.
Healthcare software we developed
Certain described cases are anonymized according to the signed NDA.
Patient engagement software
Document management software
Patient engagement software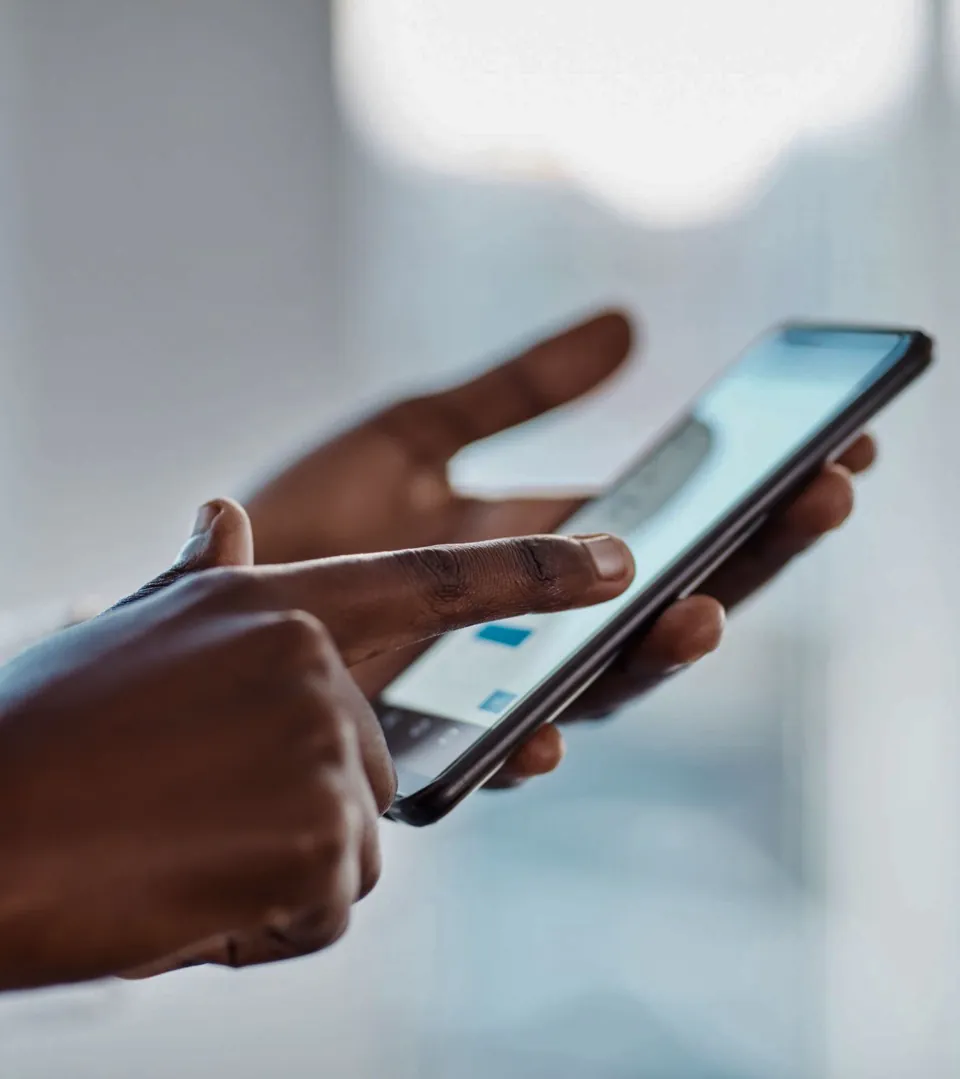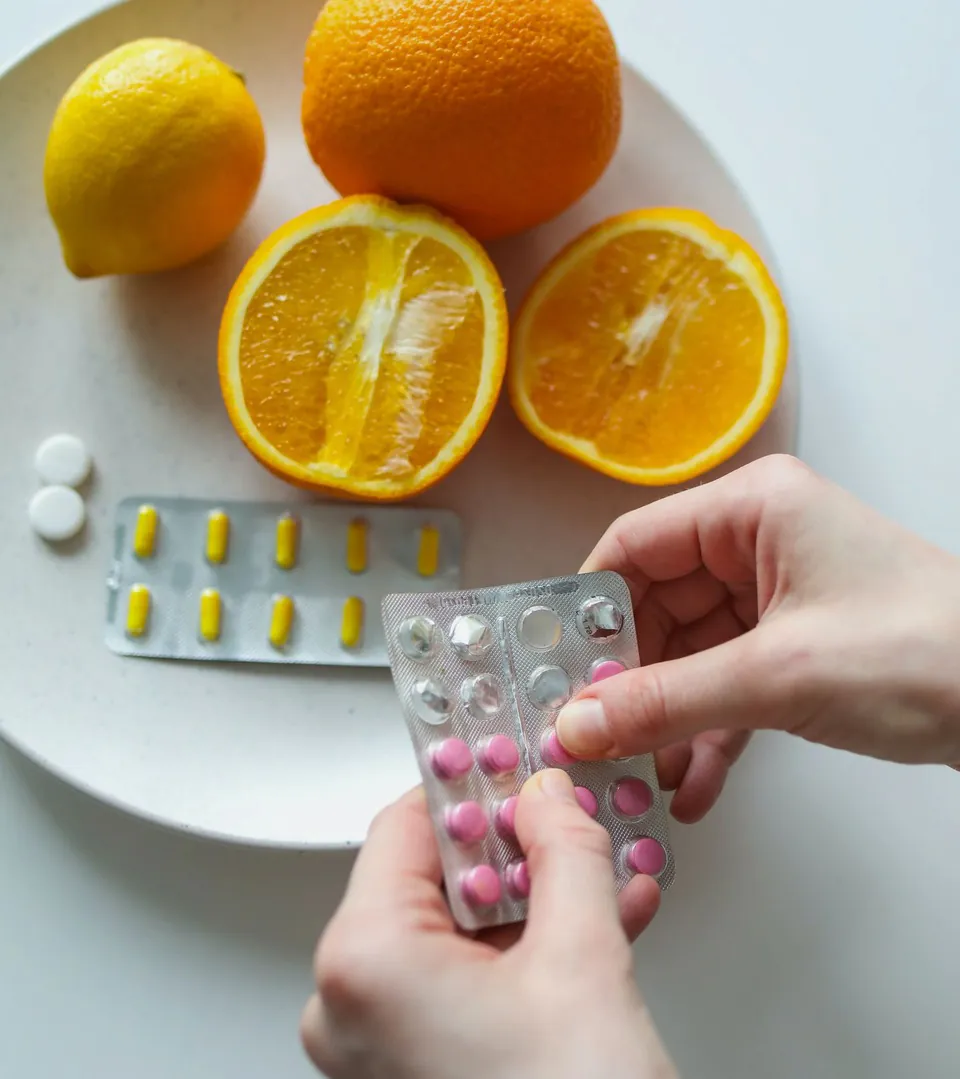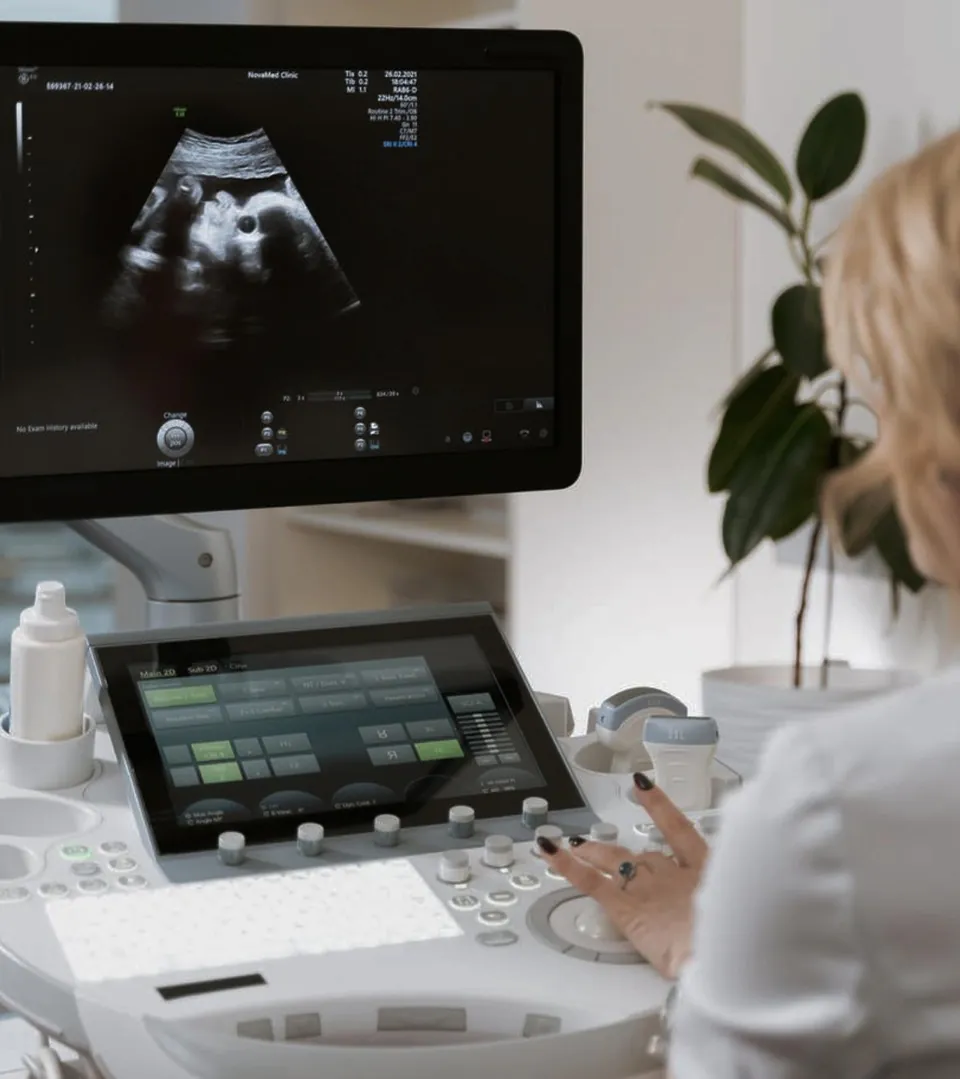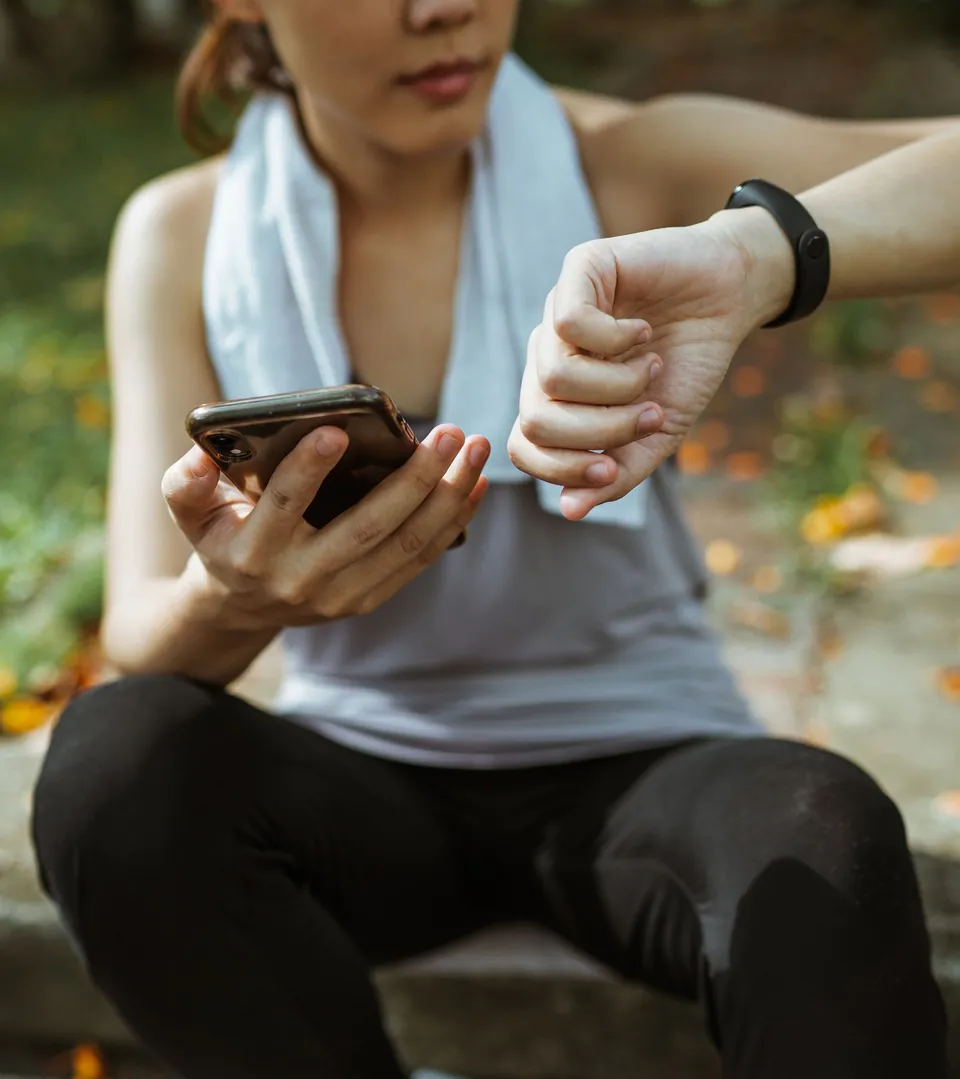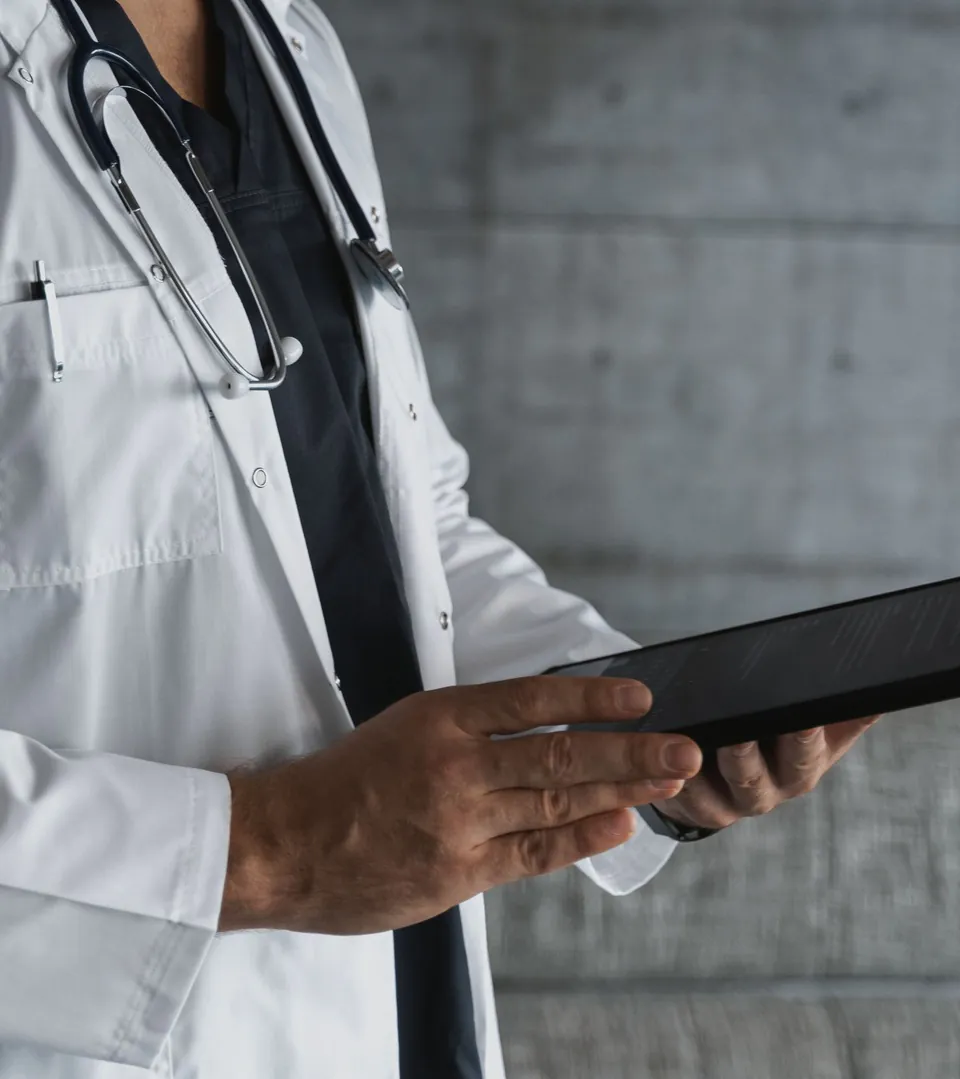 Document management software
Certain described cases are anonymized according to the signed NDA.
Healthcare provider portal
Challenge: The customer opted for our software development firm to build a portal for doctors and patients for seamless and secure communications, improved patient care and speeded medical practice workflow. The main requirement was to create a dynamic interface with a role and permission management system that would change the content depending on the type of the user.
Solution: Our specialists implemented a robust Liferay-based product that provides patients and doctors with a wide range of easy-to-use tools, such as advanced search to find the required specialists, dynamic form builder to sign contracts and convert them into PDF documents, e-signature so that both parties could sign such contracts conveniently, and many others.
Medical software for monitoring patients with heart disease
Challenge: The client turned to our custom healthcare software development company to create an efficient medical solution that would consist of a mobile app for patients with heart diseases and a web app for doctors so that they could monitor the health of their patients and consult them remotely.
Solution: Based on the client's requirements, our specialists developed a mobile app with a user-friendly interface that provided patients with convenient profile settings management, tools for heart condition monitoring, and chat for communication with doctors. The created web app allowed doctors to view patients' health measurements via graphics and send recommendations based on the gathered results.
Medical patient history service
Challenge: The request was to develop a solution that would provide doctors with all the necessary tools to keep track of the data related to patients who had surgeries.
Solution: The developed product ensures that doctors can easily manage patient-related data with the help of tools for patient card creation and editing, advanced search, attachments of completed tasks, such as follow-ups, newsletters, questionnaire receipts, report generation, and others.
Vita Manager app: solution for health monitoring
Challenge: Our client wanted to develop a mobile app for patients so that they could easily monitor changes in their health and communicate with doctors to obtain professional medical assistance.
Solution: Our developers built a full-fledged product that covers all the necessary features for efficient health monitoring. The implemented functionality includes tools for data gathering from wireless medical devices and their transmission to the app, data displaying in the form of customizable charts, and notifications in case taken measurements to enter possibly dangerous levels.
View project in portfolio
Mobile application for seamless
doctor-patient

communication

Challenge: Our client turned to our custom medical software development company previously to develop a web-based patient portal. Once the product was successfully developed, the client decided to enhance the product's capabilities with a mobile application as a supplement to this portal. The purpose was to improve the quality of the delivered services and provide both doctors and patients with tools for convenient and accessible communication.

Solution: Based on the client's requirements, our developers created a cross-platform mobile application that provided doctors with all the necessary tools for convenient confirmation of appointment requests, advanced search for the required patient, quick summary view, and seamless access to patient clinical history. In turn, our team made sure that the app allows patients to set appointment reminders, view test results, access personal medical charts easily, and view doctors' notes.
Website for a B2B & B2C-oriented business that sells sports medicine goods
Challenge: The client's requirements were to expand the business by covering not only B2C but also B2B market share and transfer the existing e-commerce website from the Magento platform to SAP Hybris.
Solution: Our team not only achieved a successful website migration but also made the website a coordinated whole by empowering it with numerous third-party services.
Pharmaceutical chain of online stores
Challenge: The idea was to develop several highly customized B2C online drugstores and boost their capabilities with multiple third-party services.
Solution: Our developers created several SAP Hybris-based websites related to one pharmaceutical chain, each implemented with different, to a certain extent, business logic but the same core logic. To ensure that the business and core logic of each website doesn't conflict with each other, our software engineers opted for a multisite feature. By using SAP Hybris capabilities and integrating multiple third-party services, our team created several robust websites that surpassed the capabilities of standard online stores.
Online drugstore that became a startup success
Challenge: Our client opted for our services to find medical software developers who were skilled enough to breathe life into a mere startup idea. The intent was to develop an online pharmacy that didn't exist in Belgium at the time of the development and was only in the form of online catalogs.
Solution: Our software engineers implemented a full-fledged online pharmacy that provided its users with the following functionality: product search and adding to the shopping cart, online consultation, prescription attachment, seamless online payment, and many others.
IoT-powered solution for wireless health monitoring
Challenge: The client hired our software developers skilled in the medical field to develop a mobile app connected to various wearables that would help lead society to consciousness in health issues.
Solution: Our developers created an efficient Android app that helps users monitor their health indicators by taking measurements with various wearable devices. Besides personal health monitoring, the developed product allows users to share the obtained measurements seamlessly with their doctors.
Website that provides information about the company's product offerings & services
Challenge: Our client came to our healthcare software development agency with the mere idea of creating a WordPress-based website that would provide helpful information for people with suspected sleep disorders. Apart from informational content, the client's intent was to implement an online questionnaire, sleep health screening, and online consultation to provide efficient assistance to people with such a health problem.
Solution: Our developers created a full-fledged informational website using a WordPress ready-made theme as a core and significantly customized it according to the client's requirements. They also extended the website's functionality with additional plugins, such as Advanced Custom Fields PRO, Visual Composer, Contact Form 7, Slider Revolution, and others.
Document management system for the US hospital
Challenge: Due to the complexity of the project, our client had a long search for experienced software developers in the healthcare industry before opting for our services. The idea was to develop a multifaceted solution that would help the medical organization overcome challenges related to ineffective paper-based processes.
Solution: The core of the document management system was created with the help of Alfresco OOTB functionality, while the workflow feature required custom development due to its complex structure. Our developers also implemented user division by groups for seamless work with documentation, tools for task management, an easy-to-navigate dashboard for profile configuration, and other crucial features for a robust DMS.
PITFALLS
Major challenges related to custom healthcare software development
Compliance

One of the biggest challenges for healthcare organizations is to ensure compliance with various industry regulations, such as HIPAA, PHI, GDPR, CCPA, and others. Hefty fines, criminal penalties, patient mistrust, and reputation damage are those major negative consequences of noncompliance.

At Aimprosoft, we provide custom healthcare software development services, helping our clients avoid all possible noncompliance-related risks by strictly adhering to all requirements of such regulations when developing custom healthcare software solutions. Each developer undergoes compliance training and follow-up testing to prove the obtained knowledge. With our expertise and in-depth training of our specialists, we know how to develop highly secure and compliant solutions and ensure the successful completion of compliance audits.

Software integration with existing solutions

We help our clients avoid pitfalls related to the integration of a custom solution, such as compatibility issues, problems with data migration, etc. Our specialists conduct the analysis of the existing software and its potential interoperability with a new solution before the actual development. Based on the obtained results, they choose an appropriate application or data integration strategy.

One of the possible application integration scenarios is the creation of a standalone solution and further API integration. In case the existing solution is complex and requires a replacement of one of the modules, we opt for the other integration strategy, namely, monolith decomposition. It presupposes the isolation of a poorly functioning component and integration of the newly created one. Our specialists also have profound expertise in various types of data integration (e.g., middleware data integration, uniform access integration, etc.) that allows them to implement the most suitable strategy efficiently.

Cost-related nuances

The high cost of custom software development may often be the result of the incorrect allocation of resources, inefficient project management strategy, lack of expertise in certain areas, etc. With more than 10 years of experience in medical software development, we know exactly how to select the optimal approach to product development to make sure the project is delivered within a set budget and deadline.

Software maintenance after its launch

Custom software always presupposes maintenance after its release. The workload of a medical organization may grow, certain functionality may require adjustments or some new features have to be developed. To make sure our clients can make the most out of the developed software, our specialists help fix the emerged issues and extend the product's functionality, if required.
Let us help with your healthcare project
We are here to assist with your questions. Write us a message, and we will get back to you shortly.
The form was submitted successfully. We will contact you shortly. Meanwhile, we suggest checking out what our clients say about software development with Aimprosoft.
Proceed to Clutch
Featured in