General project description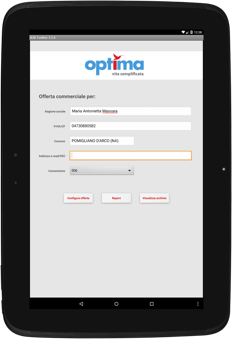 Business configurator is an application for calculating the cost of offers provided to clients. Each offer has one or more services. There are a lot of types of the services: mobile phone, gas, energy and so on.
A user can select different services and configure them. When configuration is completed, user can modify an offer, check the details and save the offer.
The user is able to export an archive with configured offers to the XLS or CSV files and send it via email.
Service:
Android Development.
Key Features
Creation of the offer;
Report generation;
Sending reports via email.
Project resources
Team size:
2 Android Developers.
Implementation period:
July 2013 – December 2014.
Project technical description
Android:
Android SDK;
Excel;
Google Cloud Messaging;
Google Play Services;
Google Analytics;
QLite.