General project description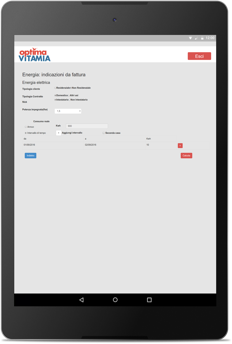 Dealer Station is an informational website with the calculation of taxes, tariffs, discounts of utility services (telecommunications, electricity, gas, Internet).
A user can create contracts in PDF. Then the data will be transferred by means of REST service directly to the website. Also, a search of previous contracts with the subsequent modification of tariffs is available. The site is based on Spring MVC. MS SQL DB ensures a storage of all data.
Industry:
Finance (Utility Services Calculator).
Service:
Frontend Development;
Backend Development.
Key Features
Calculation utility services;
Work with PDF box;
Responsive Web Design;
Full-text search with MS SQL Server 2008.
Project resources
Team size:
5 – 6 Frontend and Backend Developers.
Implementation period:
September 2014 – August 2015.
Project technical description
Backend:
MSSQL Server 2008;
Spring MVC;
Spring Security;
Spring JPA Data;
Spring WebFlow;
Rest services;
PdfBox;
jQuery;
Bootstrap;
AngularJS;
Log4j;
Oval Validation Framework.