Liferay-based electronic payment
General project description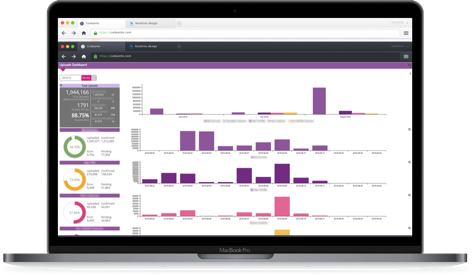 Electronic payment solution for Liferay-based web systems is a proof-of-concept gateway to better customer relationships.
Liferay is powerful in the area of enterprise solutions to make a favorable environment there. Our client asked to create something that no one has ever done — a generic solution for websites running on Liferay.
The spectrum of actions was divided into three stages to do: shared services (open API for all portlets), an actual implementation, and a sample portlet to interface its realization. They were designed to be easily integrated and used in Liferay-based web systems.
The solution is developed with a webMethods integration suite as a core. Built-in modules include management of business rules, notifications, configurations, products and services, channels, and payment methods. Limits and locks, reporting, streaming dashboard, and automated reconciliation are a part of a feature set.
It has a whole range of payment methods and one of the most configurable and customizable solutions. Liferay 6.1 didn't support a responsive design. But for our client, it was critical to release a product enabled to work on mobile devices in order to surpass the competitors and discover a blue ocean untapped market.
Industry:
Telecommunication.
Service:
Liferay Development.
Key Features
Websocket;
JMS;
Activity;
Oracle.
Project resources
Team size:
2 Liferay Developers.
Implementation period:
In progress since June 2015.
Project technical description
Backend:
Hadoop;
Spark;
MongoDB;
MySQL;
Amazon Redshift;
Exasol;
Spring Integration;
Clover;
Grails;
AngularJS.