General project description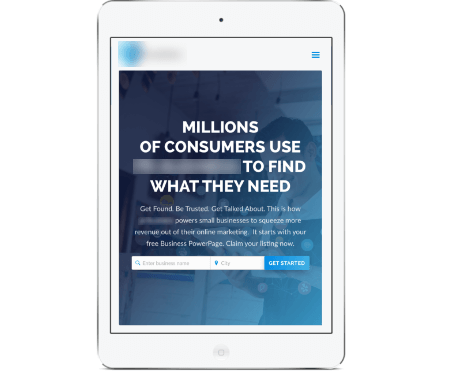 pr.business is a digital platform for PR and marketing agencies oriented on the B2B sector (newly found and multi-business organizations). Its goal is to monitor online business reputation on reviews.
pr.business was considered as a service to process reviews as the most powerful tool of influence online. To cope with it the platform has to:
to aggregate reviews from a net of search engines and social networks in one place;
to make a set of features for paid subscription (synchronization and actualization of data in one place);
to receive status reports and updates from a net of search engines and social networks in one place.
Due to migration to AWS and refactoring a speed of search on the website reached 1-3 sec instead of 9-10. It caused a faster browsing of web pages from 5-9 sec to 2-5 sec a critical ratio that impacts search ranking. AWS Auto Scaling Group enables to maintain a normal performance of website 24/7 and sustain peak server loads not losing the required level of performance.
To breathe a new life into there we rewrote unstable and poor code, made documentation for the whole platform in general. The platform consists of a public website, dashboard, review aggregation application and a number of support tools. They serve for managing and collecting business reviews, checking a rating and fixing online listings (similar to Yelp or Foursquare).
Industry:
Marketing & Public Relations.
Service:
Frontend Development;
Backend Development;
DevOps.
Key Features
Responsive design;
Pinterest like grid;
Display pins on map;
Canvas for animation;
Lazy loading;
Social sharing;
Image gallery;
Video preview;
Review summary;
Google advertisement;
Animated layout;
Modal windows;
Migration of previously input data;
Responsive design;
Payment integration via Braintree;
Full-text search with PostgreSQL.
Project resources
Team size:
1 Tech Lead;
1 Team Lead;
3 – 5 Backend Developers;
5 Frontend Developers;
1 DevOps Engineer.
Implementation period:
Backend: In progress since April 2015;
Frontend: In progress since May 2015.
Project technical description
Frontend:
AngualarJS;
EJS;
jQuery;
Twitter Bootstrap 3;
Scss;
React (jsx);
Reflux.
Backend:
PostgreSQL;
Redis;
Braintree Payment Gateway Integration;
Hapi.js;
Sequelize ORM;
Bluebird;
React.js (Reflux);
Bootstrap;
NPM;
JSPM;
Gulp;
Prerender.IO.