Alfresco Development Company
Aimprosoft has been the right strategic partner for over 10 years, transforming businesses of all sizes with Alfresco development services. Being a Silver Sponsor of DevCon, we help companies do big things by automating workflows and content management. Our partnership has resulted in many successful launches of digital workspace improvements.
Get started
scroll down to discover
Aimprosoft has been the right strategic partner for over 10 years, transforming businesses of all sizes with Alfresco development services. Being a Silver Sponsor of DevCon, we help companies do big things by automating workflows and content management. Our partnership has resulted in many successful launches of digital workspace improvements.
Our Alfresco development services
ECM and BPM installation and configuration
We deliver Alfresco Process Services (BPM) and Enterprise Content Management systems (ECM) into your IT environment, making a complex Digital Business Platform to take your company to the next level with a competitive edge.
Integration of
third-party span> systems
We potentiate our clients' business operations by integrating Alfresco with any existing applications in the infrastructure that have API integration, whether they are SAP products, Salesforce, Microsoft 365, or any productive software suites.
Alfresco migration and version upgrade
Data migration from a legacy system or other CMS to Alfresco, Enterprise Edition to Community Edition shift, or version upgrade are why our clients come to us often. We help solve the challenge and turn to productive mode faster.
Alfresco UI customization
Our clients get web apps that soundly beat other DMS and ECM systems. Customization of dashlets, web pages, and themes adapts the website in a blocks-like manner, covering the company's needs completely. Also, we can build a customer-specific UI based on ADF.
Custom extensions
Extensions are an essential part of project growth an Alfresco development company builds for the document management system and business process management to implement the client's digital transformation objectives.
Consulting
You can get advice on the system architecture, platform overview, curtail technological risks, selecting the most worthwhile strategies, and forecast investments for your application development before the start of the project.
Our team
Hire Alfresco developers
Good specialists transform great business ideas into reality. You can benefit from hiring Alfresco developers when developing complex BPM and ECM systems. They will help you bring processes and content management to a new level with the help of the platform's capabilities.
At Aimprosoft, you can hire Alfresco developers to modernize the space with emerging technologies. We follow an approach beyond just programming. Our technologists define product objectives by analyzing user requirements to leverage Alfresco solutions.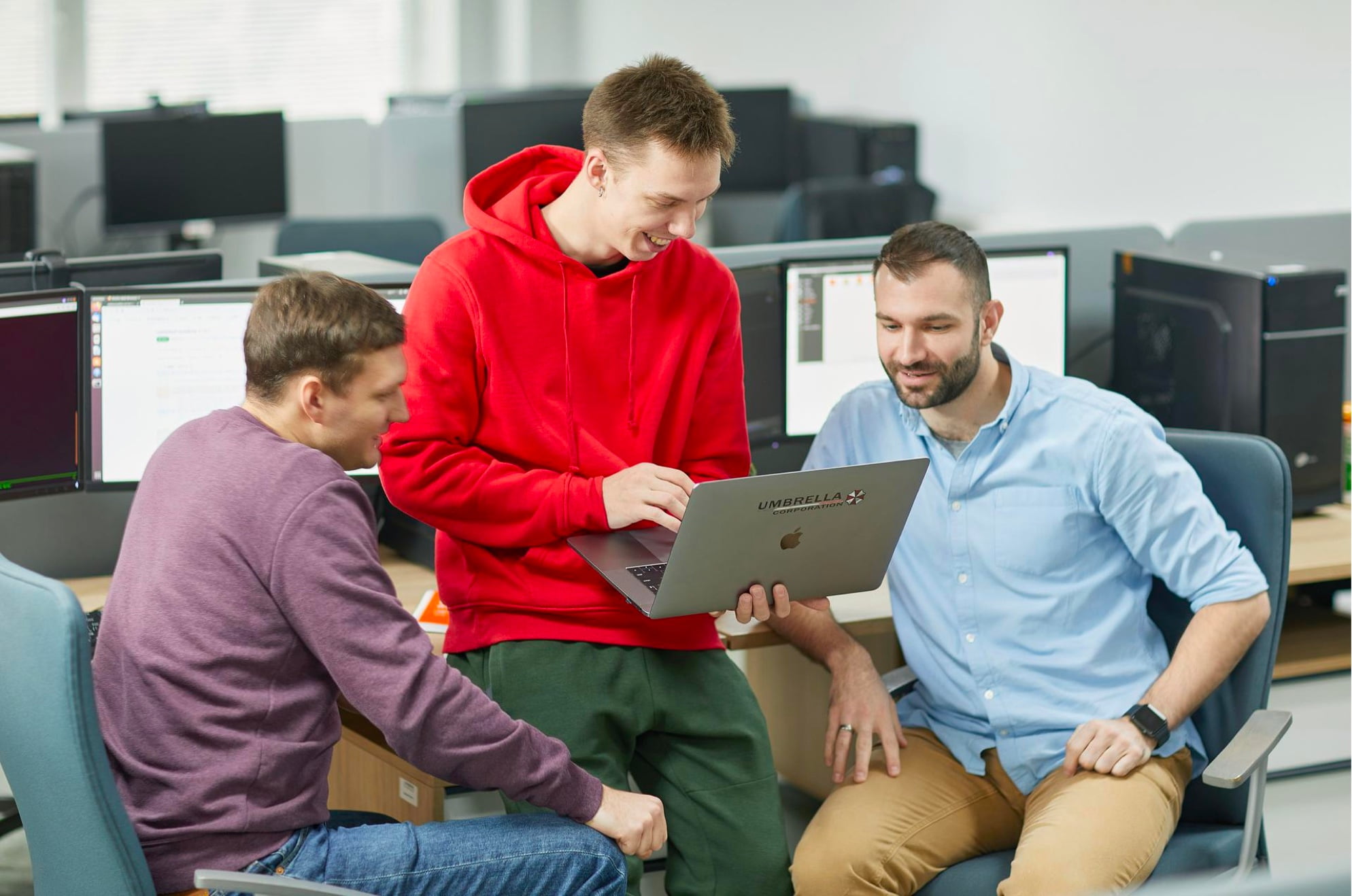 Alfresco advantages for business
201% ROI in three years is an experienced ratio of organizations running Alfresco Digital Business Platform.
Enterprise content management
Highly scalable content management system enriched with document processing applications of your daily operation activity.
Enterprise collaboration
Anywhere-access to content with cloud-based Alfresco solution that allows familiar collaboration with Microsoft 365 and Google Docs.
Rich OOTB functionality
Alfresco works for you with out-of-the-box features for the management of any content type, making a laser focus on content as a business asset.
Easy contextual search
Full-text, advanced, filtered, and fast with instant search suggestions — accelerating content retrieval within the company's information hub.
Content-centric and open-source
Solutions provoking an enterprise scale through effective teamwork with content and the possibility to use publicly accessible code as they see fit.
Business process automation
Hierarchical workflows with role-based access and version control for critical case management that require security compliance.
Data governance
Organizations can take control over the stored files with a set of proven security measures based on automation and intelligence.
Mobile services
Continuously running business processes wherever you are with native mobile app capabilities for instant access to content and process services.
Structured storage
Well-thought digital data storage designed for business people who want to keep track of the files due to structure enhancing the service quality.
Ranked leader
Alfresco is a content management and business process automation provider trusted by NASA with a manage-in-place concept being the best for remote work.
Alfresco technologies we practice
Programming core
Java is a choice of Alfresco as its core to provide enterprise-scaled software for content management and business process automation.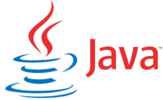 Frameworks
An Alfresco-native Spring Surf solves tasks of UI dashlets creation for business web applications along with MyBatis used for acceleration calls to the database.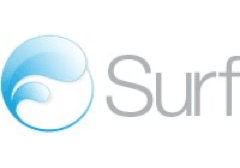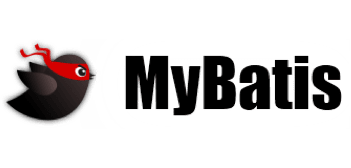 Frontend
We develop user interfaces of BPM and ECM apps with Angular and Yui 2, practicing server-side development in Rhino in cases where speed of delivery is a priority.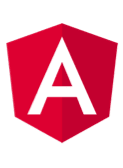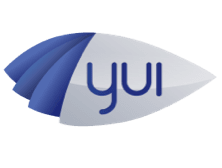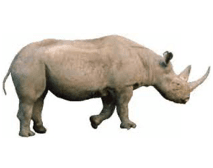 Web servers
Complex installations of both Content Services and Activiti engine are based on Tomcat, laying the foundation of enterprise application scalability.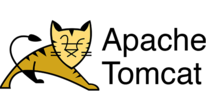 Search engines
Lucene and Solr (as main) perform a search within complex meta-tagged content systems that Alfresco content management systems are.


Tools
BPMN 2 is one of the exciting tools that have business process automation power because it is a part of the core for building workflows.

Testimonials
Clients about Aimprosoft
The ProCC project is a software product that simplifies business operations within greenhouse horticulture and increases employee productivity in an easy way that can be understood by every employee. The Aimprosoft team was exactly the ones who helped us integrate our ideas and put the project on a technological track. When we had to take on a challenge, they approached it with the innovative know-how and skillfully built the functions against the clock. Since the beginning of our collaboration, we have taken the product to a new level of quality thanks to the qualifications of the team and transparent, almost limitless communication. Thanks to the best technical services we have acquired, we have become one of the best solutions in the greenhouse market all over the world. The success of our customers and their results from optimized work processes, improved crop yields and increased profit are the best indicators that speak for themselves.
We'd had some negative experiences with companies in the past misrepresenting the seniority of their team members. Aimprosoft, on the other hand, gave us a list of engineers based on price, with a description of their experience levels. Those levels have been exactly as depicted.
Motive Retail has worked with Aimprosoft for the past 5 years. During that time Aimprosoft has proven to be a very good and reliable partner. Our software development requirements range from web applications to B2B Web Services, and Aimprosoft has delivered the technical skills to meet our needs. They are responsive, well organized and are sensitive to our timelines. I have no reservations recommending Aimprosoft to companies seeking a software development partner.
Continuing to be a close partner, Aimprosoft has done an excellent job on all tasks. The team remains flexible and offers many services. They're affordable and have assigned staff that work North American hours when requested.
Aeleron Technology Inc. has had a long and fruitful partnership with Aimprosoft company. Since 2007 we've been working together on projects in numerous domains, including the pharmaceutical industry, eСommerce, law practice management, image management, and others. These projects have featured custom development of both web and mobile-based solutions. Throughout our entire cooperation, Aimprosoft developers were very attentive to all details, organized, and passionate about their work. We are looking forward to cooperating with Aimprosoft in the future so that we could merge Aeleron services with Aimprosoft expertise in software development to deliver top-notch products.
Let us help with your Alfresco project
We are here to assist with your questions. Write us a message, and we will get back to you shortly.
The form was submitted successfully. We will contact you shortly. Meanwhile, we suggest checking out what our clients say about software development with Aimprosoft.
Proceed to Clutch