Hybris Development Company
Aimprosoft is a recognized SAP Silver Partner qualified to offer SAP Hybris development services for SMB and large enterprises.
Over seven years, we have been transforming customer experience with SAP Suite tools. As a result, a wide variety of B2B/B2C manufacturers and retailers have got a streamlined process of running an omnichannel business.
Get started
scroll down to discover
When to hire
When you need to hire Hybris specialists
You need scalability and flexibility for your growing eCommerce business

There is a need for an integrated solution for omnichannel commerce

You're looking for a robust platform with diverse OOTB functionality

You need a solution that will help you adapt to changing needs

High customization is your top priority

You need a tool for a unified approach towards operations management
Aimprosoft is a recognized SAP Silver Partner qualified to offer SAP Hybris development services for SMB and large enterprises.
Over seven years, we have been transforming customer experience with SAP Suite tools. As a result, a wide variety of B2B/B2C manufacturers and retailers have got a streamlined process of running an omnichannel business.
Our e-Commerce Hybris development services
B2B, B2C, B2B2C
e-store

deployment

We deliver SAP Commerce Cloud (Hybris e-Commerce development) solutions for B2B, B2C, and B2B2C clients to facilitate an omnichannel digital shopping experience through a single platform to meet high market demands.
SAP ECC integration
Integration of e-store and ERP brings value for business with the automation of the company's business processes and management, creating a single information environment across the enterprise.
Data Hub integration
Our clients share enthusiasm about reliable data management with SAP Data Hub. It helps process only the data you need, and in place, it is created or stored, resulting in faster decision-making.
SAP Cloud Platform integration
We help accelerate digital transformation by extending local and cloud ERP enterprise applications with technologies of the new generation in a fast, easy, and affordable way without investments in local infrastructure.
B2B/B2C Accelerator customization
Accelerator provides a set of templates and tools for Hybris-based storefronts to create and support a rich shopping experience. We make this omnichannel e-Commerce experience unique with custom elements.
SAP C/4HANA integration
Our clients get multi-functional online stores with HANA family products that cover their operational needs in marketing, sales, eCommerce, customer service, and other vital use cases.
Third-party integrations
Aimprosoft intensifies out-of-the-box e-Commerce capabilities with an extensive integration kit of payment, taxes, shipping, and other solutions along with our Hybris-based web development services.
Migration and version upgrade
We offer Hybris consulting, tech and existing version code audit prior to migration or upgrade, defining migration strategy, any e-Commerce platform-to-Hybris migration or back—all that to potentiate your business.
Custom addons
Despite the SAP suite perfection, our clients address us for custom extensions to take extra steps in their customer journeys, make exceptional shopping experiences, and gain extra value.
Code quality audit
A comprehensive assessment of the health state of a client's e-Commerce system is what a Hybris development company practices to check code quality, stability, and scalability before proceeding to development.
Our team
Hybris eСommerce developers
We integrate advanced eCommerce technologies on a turnkey basis and assist in the company-wide initiative for digital transformation. Our SAP Hybris commerce developer competencies can contribute to your product team with a long-term engagement, which can reap significant benefits.
Certified by SAP, our Hybris developers produce a code that meets business objectives, quality standards, and secure web development guidelines to help you on the way to achieving your business goals.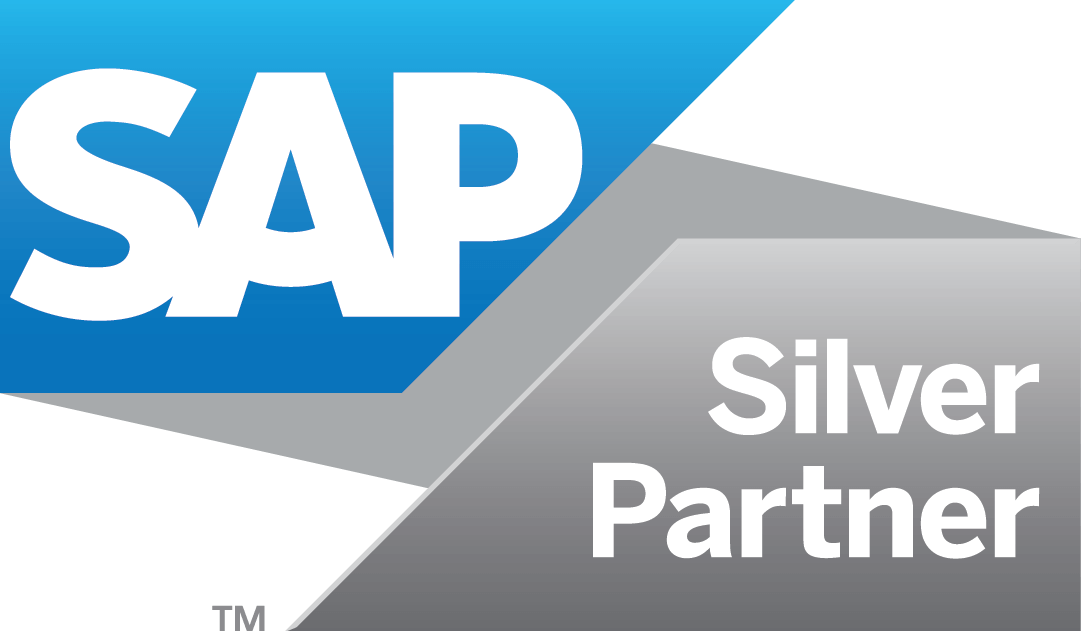 Hybris advantages for e‑Commerce business
SAP states their SAP Commerce Cloud customers can experience quote-to-order 3 times faster than others.
Omnichannel commerce
Omnichannel commerce — higher-end customers experiences across all touch points.
Holistic view
Data-driven insights (BI) of shoppers behavior revamp customer experience with escalating expectations.
Master data management
Entrepreneurs get multiple data domains on a single platform for sales localization with Hybris web development.
Customer support
Customer support module enables the business to resolve customer queries on a priority.
Reliable technology
Hybris e-Commerce development made with Java Enterprise solutions gives product usability and perfect quality.
Big data in real-time
Hybris shows an enterprise-level performance with high-load peak points and supports multiple big data streams.
Personalization
Personalization features to take overall control of the shopping process.
Continuous server monitoring
24/7 server monitoring of the system deployed in cloud, Linux, Windows, macOS.
Integration with SAP products
Seamless integration with SAP Suite of products and many third-party ERP and CRM systems.
Recognized vendor
Hybris is a choice of leaders and internationally recognized businesses when business scaling.
Our product
Cloud Backup and Migration for SAP® Commerce
CBM for SAP® Commerce is an extension that automates backups and data migration on SAP Commerce Cloud projects. It is built to facilitate web development of high-load Hybris projects and media files management.
With the CBM module, businesses can automate backups, save on server space with a pay-per-use model storing backups and media files in the cloud, and keep the website continuously running while transferring heavy files to the cloud.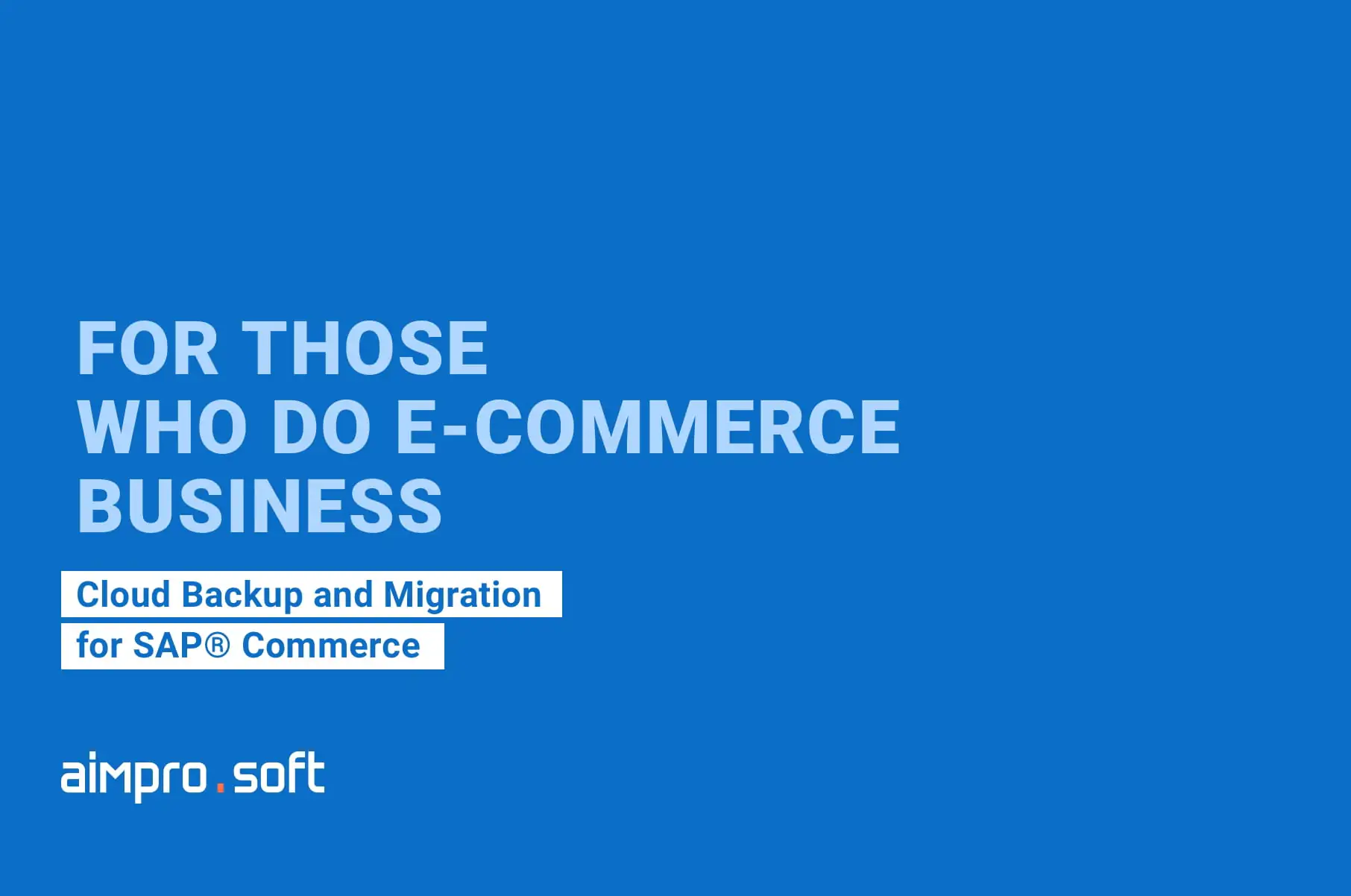 Hybris technologies we practice
Programming core
Java is designed for environments requiring high reliability and resilience like SAP Commerce Cloud (Hybris) solutions are.
Frontend
SAP Spartacus is an Angular-based JavaScript storefront for SAP Commerce Cloud B2C/B2B projects.

Frameworks
Spring (Core, Security, Integration) gives higher flexibility, performance and development speed when building enterprise eCommerce web applications.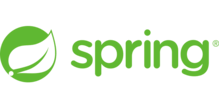 Libraries
Jackson and Apache Commons Libraries is a good foundation for creating and maintaining reusable Java components with high-performance processing.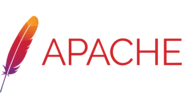 Web servers
Tomcat allows launching web applications that can be self-configured with less efforts and provide scalable full-text search with Solr.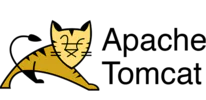 Tools
SAP Commerce projects feature requirements of fast processing of large amounts of data and making complex decisions. Ant and Drools cope with it well.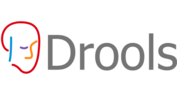 Testimonials
Clients about Aimprosoft
Let us help with your Hybris project
We are here to assist with your questions. Write us a message, and we will get back to you shortly.
The form was submitted successfully. We will contact you shortly. Meanwhile, we suggest checking out what our clients say about software development with Aimprosoft.
Proceed to Clutch
Featured in