Telecom Software Development
We help telecommunication providers enhance not only the quality of the provided services but also streamline the management of the internal processes. From robust corporate portals to the transformation of legacy systems, our telecom specialists will help your business gain a competitive advantage and forget about main industry challenges.
Get started
scroll down to discover
We help telecommunication providers enhance not only the quality of the provided services but also streamline the management of the internal processes. From robust corporate portals to the transformation of legacy systems, our telecom specialists will help your business gain a competitive advantage and forget about main industry challenges.
WHAT WE DO
Telecom software development services we provide
Telecom BI solutions
By developing BI solutions that facilitate efficient usage of the gathered data, we help our clients stay ahead of competitors, analyze the company's performance, and optimize the service level. Our telecom software developers can build analytics modules that can be integrated with existing software and standalone analytics platforms that can retrieve data from disparate systems, transform, and visualize it for further analysis.
Web-based corporate portals
We assist with the creation of corporate portals to help telсos make all business operations in one place, have access to the consolidated knowledge base, and streamline communication with customers and partners. Integration with multiple third-party services, implementation of self-service tools for customers, functionality for efficient employee collaboration, and much more can be successfully developed at Aimprosoft.
Modernization of existing telecom solutions
Our specialists provide reengineering and redesign services to help our clients breathe life into outdated solutions. We assist with code refactoring, redesign of existing solutions by leveraging modern tech stack and analysis of the state of the outdated software architectural decay. We also help our clients with the functionality expansion of telecom software to make sure they can unleash their business potential.
Mobile applications for telecom businesses
We help telecom providers go mobile so that they can provide a better customer experience, deliver more personalized offers, enable more efficient data collection, etc. Our specialists are skilled in the development of native, cross-platform, and hybrid mobile telecommunication software solutions that are feature-rich, scalable, and secure.
Integration with business support systems (BSS)
We are skilled in custom development as well as customization and further integration of top-notch market BSS solutions in the infrastructure of telecom companies. Our telecommunications software developers ensure that the developed software can help our clients streamline account, order, and billing management, optimize profitability, increase retention rate, and bring other significant benefits that facilitate business transformation.
Omnichannel solutions
Omnichannel solutions developed by our experts help telcos provide their customers with seamless user experiences, obtain a unified view of customer behavior, reduce churn rate, and increase sales by providing better services and personalized care. Our developers are skilled in the implementation of omnichannel customer experiences with various popular platforms; however, our main specialization is SAP Commerce Cloud (former SAP Hybris).
Need assistance with your telecom project?
Talk to us
Key reasons to opt for telecom solutions
development with Aimprosoft
Wide talent pool

The digitalization of telecom businesses is a rather thorny and challenging, multi-step journey. However, since we have more than 350 various skilled software specialists, including DevOps engineers, Software Architects, QA specialists, UI/UX designers, etc., we can cover every stage of telecom product development, from the business idea feasibility validation up to the after-launch product maintenance.

Impressive technology stack

Our arsenal encompasses more than 50 modern tools to implement all kinds of telecom digital solutions, including custom development of mobile apps, portals, web-based platforms, and customization of CRM, CMS, and ERP solutions. Our specialists are also skilled in three top-notch technologies that can be used to develop enterprise-level products, namely Liferay, Alfresco, and SAP Commerce Cloud (former SAP Hybris).

Customer-tailored approach

We advocate flexibility in all processes related to software development for telecom businesses to ensure that our clients can go through their software journey seamlessly. Whether it comes to providing team augmentation services or filling gaps in time zone and location differences, we will make sure that any request can be fulfilled without any delays and misunderstandings.

Proven track record

More than 600 implemented projects, 17 years of IT industry presence, and the fact that we met the needs of the clients from 27+ countries serve as proof of our profound expertise in software development. Our customer-centric approach allowed us to gain recognition as one of the best IT vendors by the Clutch review platform, receive positive feedback from our clients, and transform many of them into loyal ones who chose us to implement various projects for their companies.
Telecom software we developed
Certain described cases are anonymized according to the signed NDA.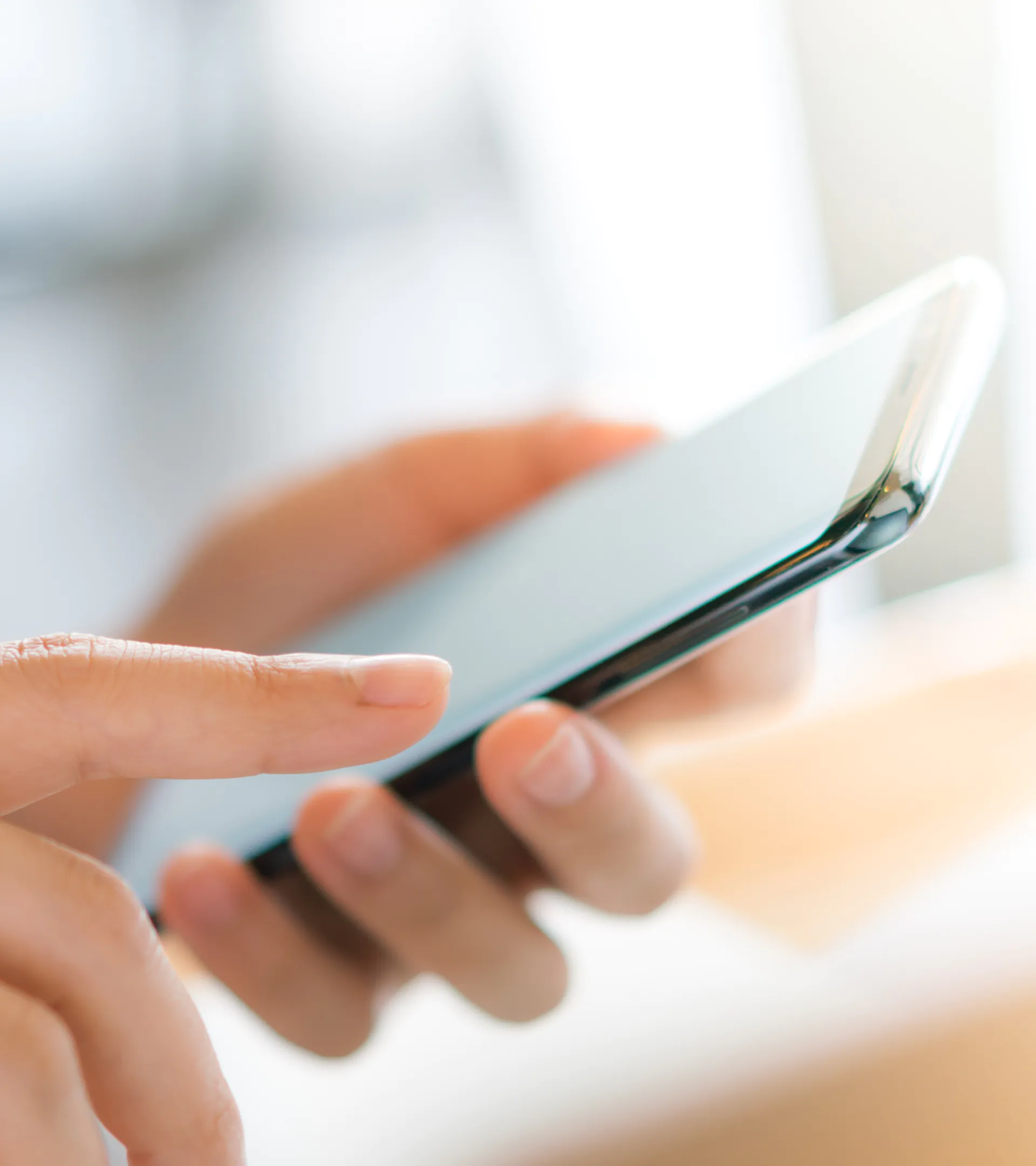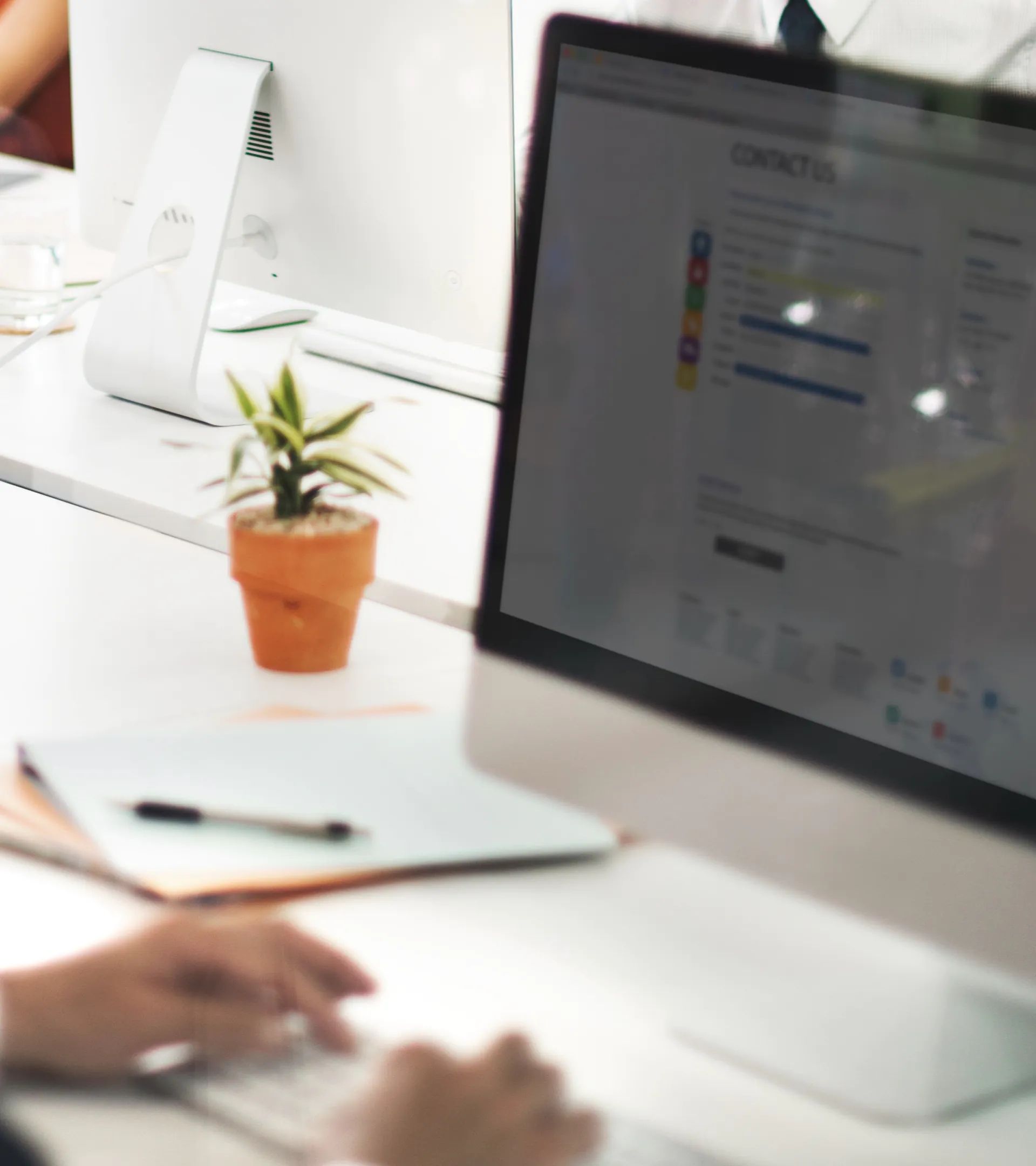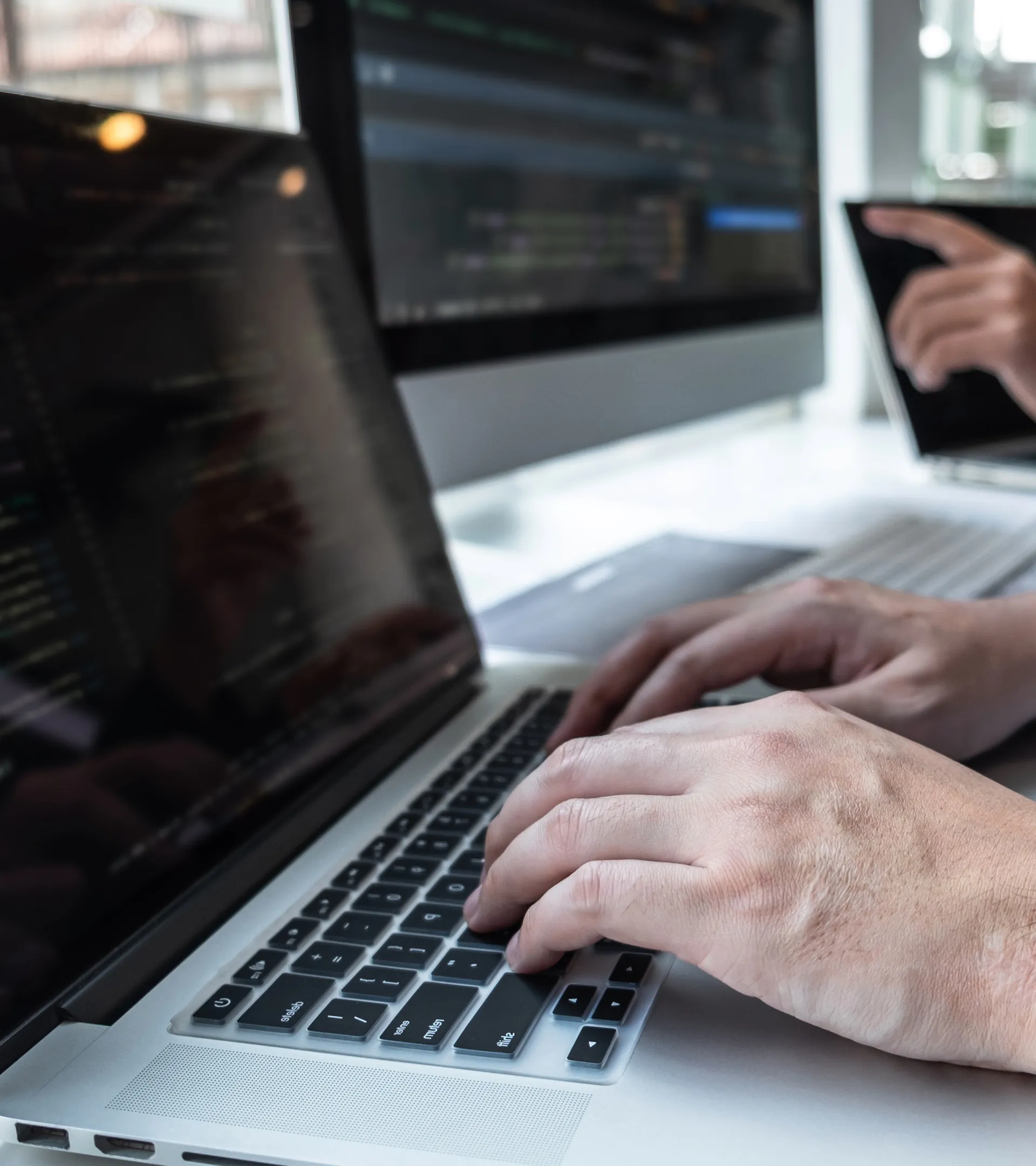 Certain described cases are anonymized according to the signed NDA.
Native mobile app for a telecom provider
Challenge: The client came to our telecom software development company to develop a corporate mobile app that would encompass features of a task manager, chat, blog, and newsfeed. Our main task was to develop a chat component.
Solution: When developing the app, our specialists ensured that the solution was fast in terms of content loading and secure. The developed functionality encompassed text, audio, and video messaging, content sharing from other apps, choosing custom ringtones, media sharing, and group chat creation. It also allowed employees to mark their arrival and departure using a fingerprint function. Our cooperation with the customer resulted in creating the efficiently functioning component of this corporate app.
Business Configurator: mobile app for a facility and telecom services provider
Challenge: Our client opted for our telecom application software development company to develop a corporate Android-based app that would provide the company's employees with a convenient functionality to manage quotations, contracts, and reports using their tablets.
Solution: The developed app enables employees to calculate the cost of various facility services, including power supply, electrical load, gas consumption, and others, both in offline and online mode. The app also provides employees with a wide range of tools to send copies of the contracts to the client's email, generate contracts and reports in XLS format, save contract data to resume its editing later, update prices for the services, and many others. The developers also implemented an automatic logout to ensure higher security.
Virtual1: web portal for a UK's leading telecom service provider
Challenge: Aimprosoft telecommunication software development company was asked to develop a centralized partner portal to control the wholesaling of telecom services and facilitate the commercial growth of potential partners.
Solution: Liferay platform was chosen to unite corporate content and share it with partners under permissions. Our team also made tools for user accounts and back office, including custom order workflow and a setting module for service packages. Other features included location-based quoting, online order monitoring, and Salesforce integration. As a result, Virtual1 speedily increased its network of partners and grew as a leader in the UK's digital service market.
Read case study
Solution for better workplace collaboration and communication
Challenge: The telecom provider opted for our services to develop a solution that would help overcome difficulties in communication and coordination of their staff. The main challenge was in bringing all the employees into one place with easy access and real-time information.
Solution: By using the capabilities of the Liferay platform, our developers implemented a consolidated intranet that allowed employees to easily access its content and reduce time spent on finding and updating documents. Also, by leveraging the portlets concept and microservices architecture, we enriched users' experience, enabling people to share and watch videos, audio, and photos. The security was strengthened by role-based access control.
Web-based advertising platform
Challenge: The client opted for our services to develop a web-based advertising platform that would help TV providers promote their services at every stage of their advertising campaigns.
Solution: Our team developed a product with a complex architecture that had all the necessary tools to ensure users could identify targets, find supply, configure monetization, and make the most of their media investment. The developers also implemented a user management module, document attachment, rate cards feature, and set up user authorization with AWS.
SelfCare: solution for a facility and telecom services provider
Challenge: The client came to our telecom software development agency to develop an account management system that would help the company's customers control and pay their bills easily.
Solution: According to the client's request, an outdated PHP-based solution was transformed into a full-fledged one with the help of Angular 5. The system allows users to manage their utility services, monitor the status of bills, download payment receipts in PDF, and change current mobile tariffs. The developers integrated the system with a payment gateway as well. They also implemented displaying of gas, light, and electricity consumption in the form of graphics, internal chat with the customer support representatives, FAQ, discount system, ability to upload images of meter readings and send them, and much more.
View project in portfolio
Telecom mobile app to draw visitors' attention
Challenge: The client came to our telecom software development firm with the request to develop an IoT-based solution for the company's innovation center that would deliver the center's visitors informational content depending on their location and implement a web-based portal for such content creation.
Solution: To complete the set task, our developers integrated the application with iBeacon technology that enabled identification of the exact visitors' location to send relevant information. Also, our specialists implemented the 'add to favorites' feature, the ability to view attachments, and push notifications. The web portal encompassed numerous tools to create and manage the content, attach files, and add banners to the articles.
Ways to succeed
Solutions to transform telecom business
Cloudification of business operations

The desire to decrease operational costs, gain flexibility, avoid workloads hyperscaling, etc., made numerous telecommunications companies search for ways that would bring all these benefits to them. Cloudification became one of the most popular and reliable solutions that telcos are eagerly adopting to stay afloat in a fast-changing reality. Our specialists help telecom businesses migrate from their on-premise infrastructures into the popular cloud ones, such as AWS and Microsoft Azure, as well as a private cloud. We ensure companies can fully transform their businesses, become agile and compatible.

BI solutions

The ability to gain a 360-degree view of the company's performance and consumer behavior, generate valuable data-driven insights, predict equipment failures, etc., can be achieved with the help of a robust BI solution. Our specialists are skilled in the development of custom data analytics platforms that can help telecom providers seamlessly gather data from the company's disparate systems, make smarter business decisions, improve customer experience based on the obtained data, and much more.

Microservices architecture

The necessity to constantly extend the company's software and enhance it with new capabilities can be easily fulfilled with the help of microservices architecture. With profound expertise in containerization, data modeling, knowledge of numerous tools for building and maintaining microservices (i.e., Apache Kafka, AWS Lambda, Docker, Kubernetes, and others), and skilled DevOps specialists who will ensure seamless implementation of such architecture, we can help telecom companies develop microservices-based telecom applications that can provide businesses with scalability, flexibility, and efficiency.

Omnichannel engagement

Since consumer demand for efficient and reliable services is rapidly growing, the implementation of an omnichannel strategy is what telecom providers should opt for. We assist telecom companies with the integration of powerful solutions that can help businesses accompany their customers throughout their journey, facilitate improvement of the provided services, enhance customer loyalty, increase conversion rate, and bring other significant advantages.
Let us help with your telecom project
We are here to assist with your questions. Write us a message, and we will get back to you shortly.
The form was submitted successfully. We will contact you shortly. Meanwhile, we suggest checking out what our clients say about software development with Aimprosoft.
Proceed to Clutch
Featured in