General project description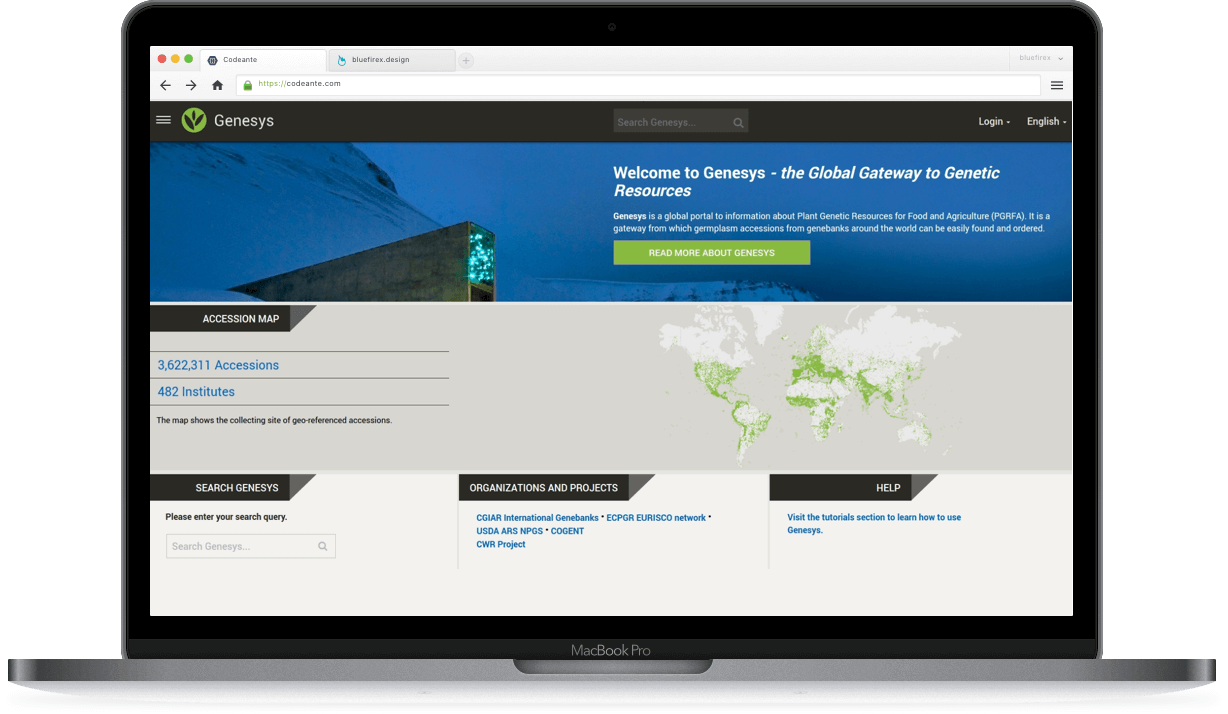 Genesys PGR (Plant Genetic Resources) is a free online global portal that allows the exploration of the world's crop diversity through a single website.
First launched in 2008, it is the largest database of plant genetic resources, containing 2.8 million genebank accessions, which add up to around a third of the world's genebank samples.
Genesys is a powerful platform that allows breeders and other genebank users to quickly search for – and request – crop samples located in 446 institutes around the globe. Instead of trawling through numerous databases, users find in Genesys one single entry-point to global PGR information.
Industry:
Plant Genetic Resources.
Service:
Frontend Development;
Backend Development.
Key Features
Data search and analytics with Elasticsearch;
Responsive design;
Open API;
OAuth 2 authorization;
Interactive map-based visualization with Leaflet.
Project resources
Team size:
1 – 2 Backend Developers;
1 Frontend Developer.
Implementation period:
In progress since April 2013.
Project technical description
Frontend:
JSP;
jQuery;
Bootstrap 3;
SCSS;
Leaflet;
Bower;
Grunt.
Backend:
Jetty;
MySQL;
Hibernate;
Spring Framework (Core, Data, Security, ACL, OAuth 2);
Elasticsearch;
Hazelcast;
Asciidoctor;
Amazon S3.