Java Software Development Services
Today, we work for the result that works for you tomorrow, influencing ROI and value in the market. Application architecture, server-side core for standalone or cloud-based solutions, business logic for mobile apps, and platform-based software in Java for specific types of industry needs are a choice of many. Outsourcing some of your tasks to the Java software development company, you get full-cycle product development done in parallel with your core business goals.
Get started
scroll down to discover
Today, we work for the result that works for you tomorrow, influencing ROI and value in the market. Application architecture, server-side core for standalone or cloud-based solutions, business logic for mobile apps, and platform-based software in Java for specific types of industry needs are a choice of many. Outsourcing some of your tasks to the Java software development company, you get full-cycle product development done in parallel with your core business goals.
WHAT WE DO
Java development services we provide
The technology you choose today to power your business always plays a decisive role. Platform-based and custom Java development services from Aimprosoft are full of best industry practices to enhance your user experience.
Java architecture
Our clients can benefit from SOA (service-oriented architecture) with good coordination of automation tools and cost-effective integration. The high availability of SOA and its data loss minimization brings value to businesses relying on Java in their tech stack core.
Cloud-based Java applications
Companies from the majority of domains center their corporate strategies around cloudification, addressing skilled Java programmers to provide enterprise solutions. It is a choice of companies with a digital vision, like the majority of our clients are.
Platform-based Java development
We provide a host of Java-based design and development high-quality business services of software that reside on Alfresco, Hybris, and Liferay platforms. Our clients choose our custom Java development services to create products that would respond to market demand and achieve business goals.
Java server-side development
Delivering software solutions for common and atypical use cases on the web and mobile, Aimprosoft, as a Java web application development company, covers the entire spectrum of Java technologies. Business owners we partner with prefer Java for future-proof applications.
Migration to Java
We help migrate your existing enterprise applications with any programming language at their core to Java-based, keeping the business logic integrity. Re-engineering or migrating legacy systems for web enablement is what Aimprosoft does to up your business.
Java mobile development
By providing Java application development services, we help businesses to support their market expansion and growth by delivering mobile applications that uncover the power of personal device capabilities. In addition, as a Java application development services company, we can engage business analysts to find the right solution to your demand.
Advantages of Java development
services for businesses
Oracle research shows that Java is used in more organizations than any other development language, empowering them with scalability and the opportunity to create feature-rich applications. It's time for you to embrace its capabilities with Aimprosoft Java dev services.
Scalability
Java provides a variety of tools for making your product vertically scalable, helping you increase storage capacity, add a new server, and so on while saving money on hiring optimization experts. With a great variety of available libraries, you can create a solution that can easily withstand a high load on the system while still delivering excellent performance.
Security
Java is often chosen to build banking systems, enterprise-grade software, IoT-powered apps, and other products that need to be highly secure. Java security is ensured thanks to its error detection, garbage collection mechanism, security manager, library-level security, security APIs, and much more.
Cost-effectiveness
Java-based programs can run on any JVM, which ensures that you don't require a specific hardware infrastructure to execute the program, which frees you from extra spendings. Also, Java offers lots of open-source libraries and other tools, helping you save development costs and speed up the creation of the product.
Number of developers
Java is one of the most popular programming languages, with millions of developers all over the world. It means that you will always be able to find the developer with the expertise necessary for your project with ease and at a fair rate. Also, the Java community is quite impressive, which is beneficial for software engineers if they are stuck with a certain obstacle during product development.
Versatility
Java is a multifaceted language. It can be used for the development of desktop, mobile, and web applications. Another advantage is that it is used to create products for quite a plethora of industries, such as e-commerce, IoT, finance, entertainment, etc. Finally, Java is platform-independent, meaning that you can run the same program on different systems.
of our senior Java staff are
solution architects
projects
are Java-based in our portfolio
of new Java projects with
returned clients
What we build in Java
As a Java development company, Aimprosoft helps build robust business applications for SMBs and enterprises following the best practices to let you be agile and perform better.
Platform-based apps/
integrations in Java
Some of you prefer ready-to-use enterprise solutions for their fast integration. We know it. By providing Java development services, we help bring automation to your processes to meet business needs as much as possible.
Content management systems
Business process automation software
Document management and storage
Customer relationship management
Enterprise resource management
Custom Java-based solutions
A custom Java application development company takes on more product delivery commitments, including architecture and UX concept creation.
Corporate communication messengers
Our Java development process
As a Java software development company, we aim to create flawless products; hence we strive to cover all stages of product development to achieve this goal.
Discovery phase
We start with the discussion of your idea of your Java-based solution, perform consulting, gather requirements, develop a basic visual design, and prepare to implement your solution.
Business analysis
Our experts develop detailed requirements specifications, define the project scope and main business goals, and estimate time and costs.
UI/UX design
Then, our designers will perform extensive market and competitive analysis before developing a modern and user-friendly product interface based on the needs of your potential target audience.
After-launch support
Upon request, we'll assist with post-production support and, if required, provide functionality expansion services.
Deployment
As soon as your product is release-ready, we move the tested solution to production. Upon request, we'll assist with post-production support.
Iterative development
We provide project management and QA services throughout the product development process to ensure that the solution is developed within the specified deadline and budget.
Software architecture design
Our software architect will define the most appropriate architectural approach and technology stack at this point, and our developers will implement the app's core.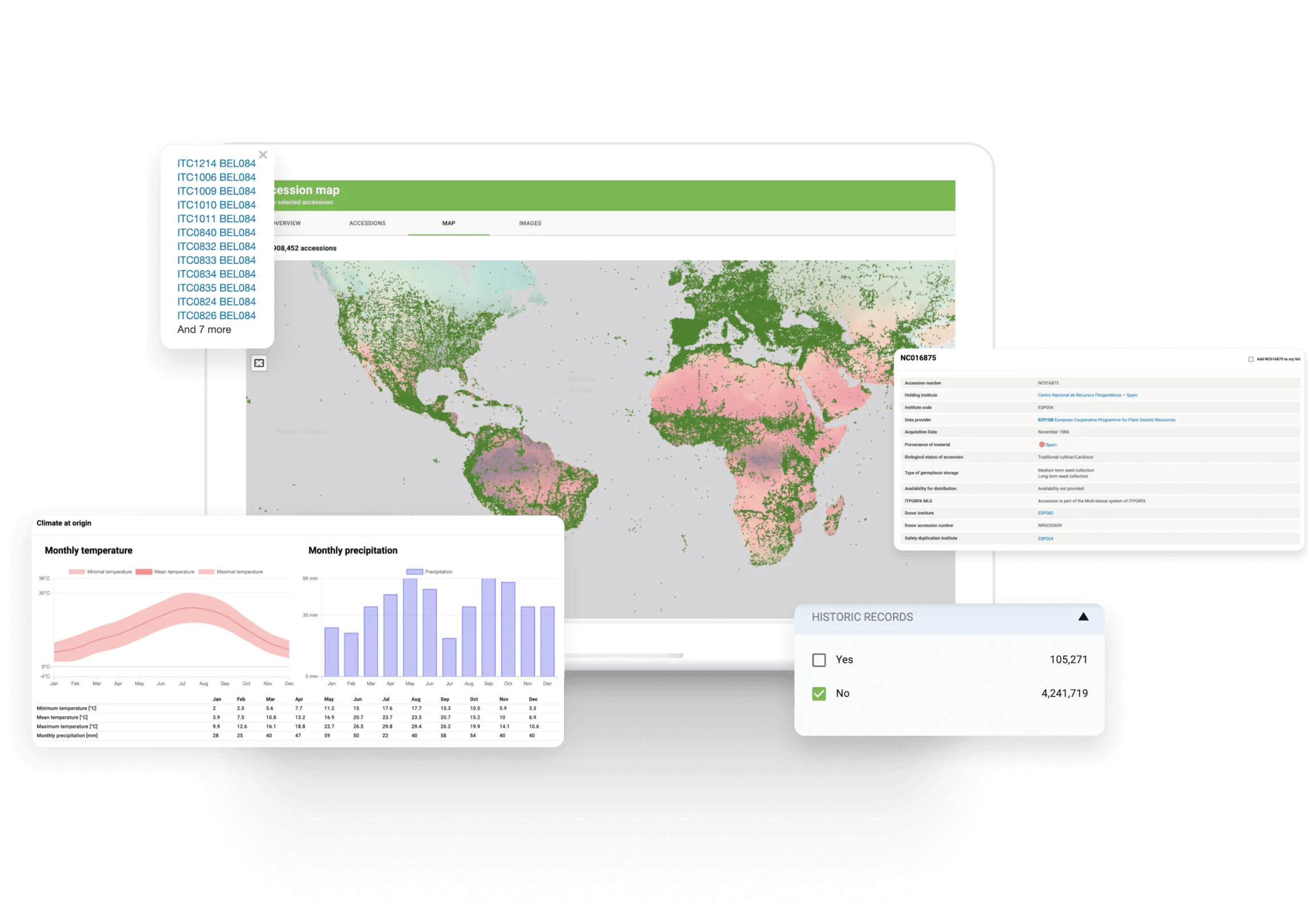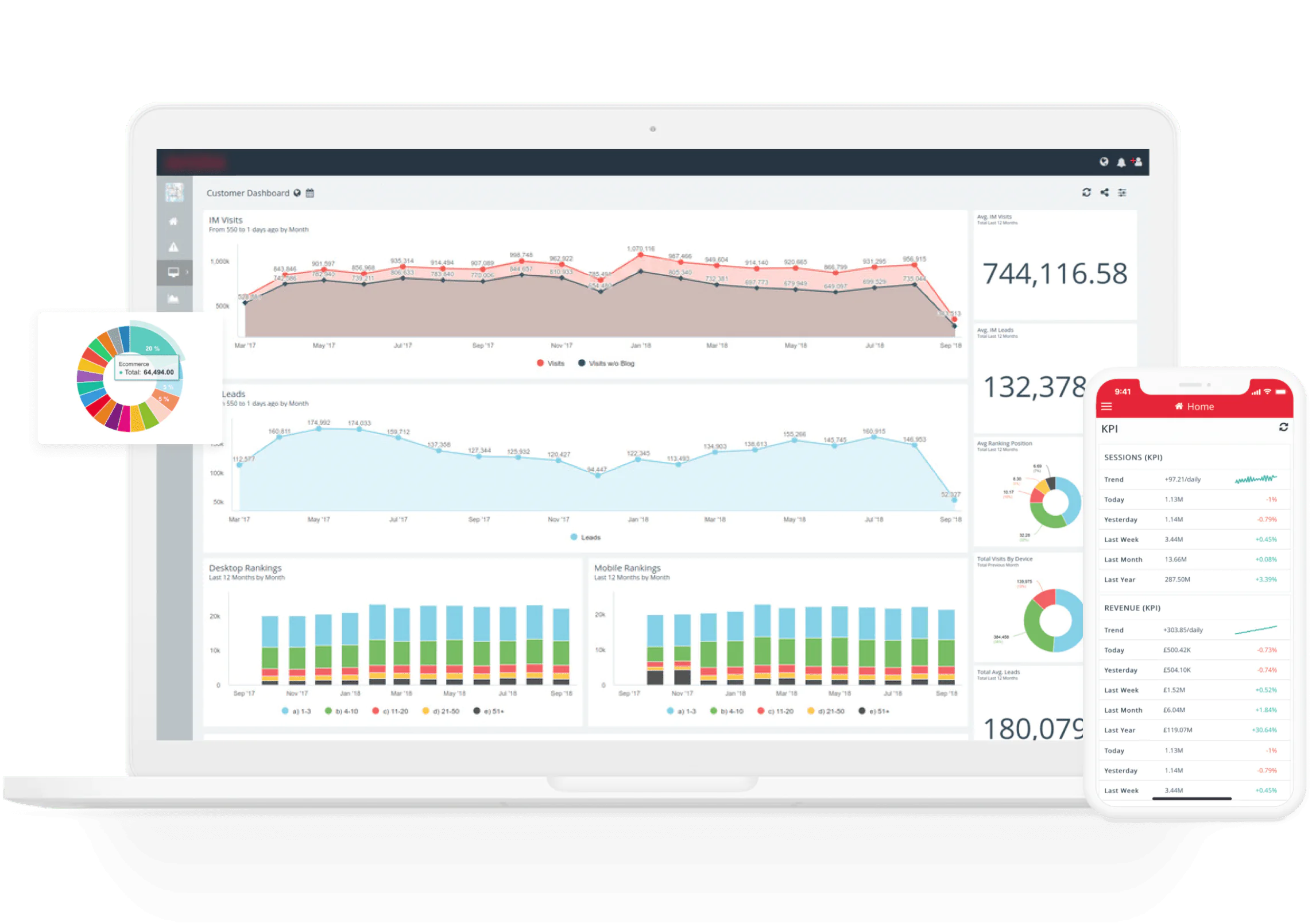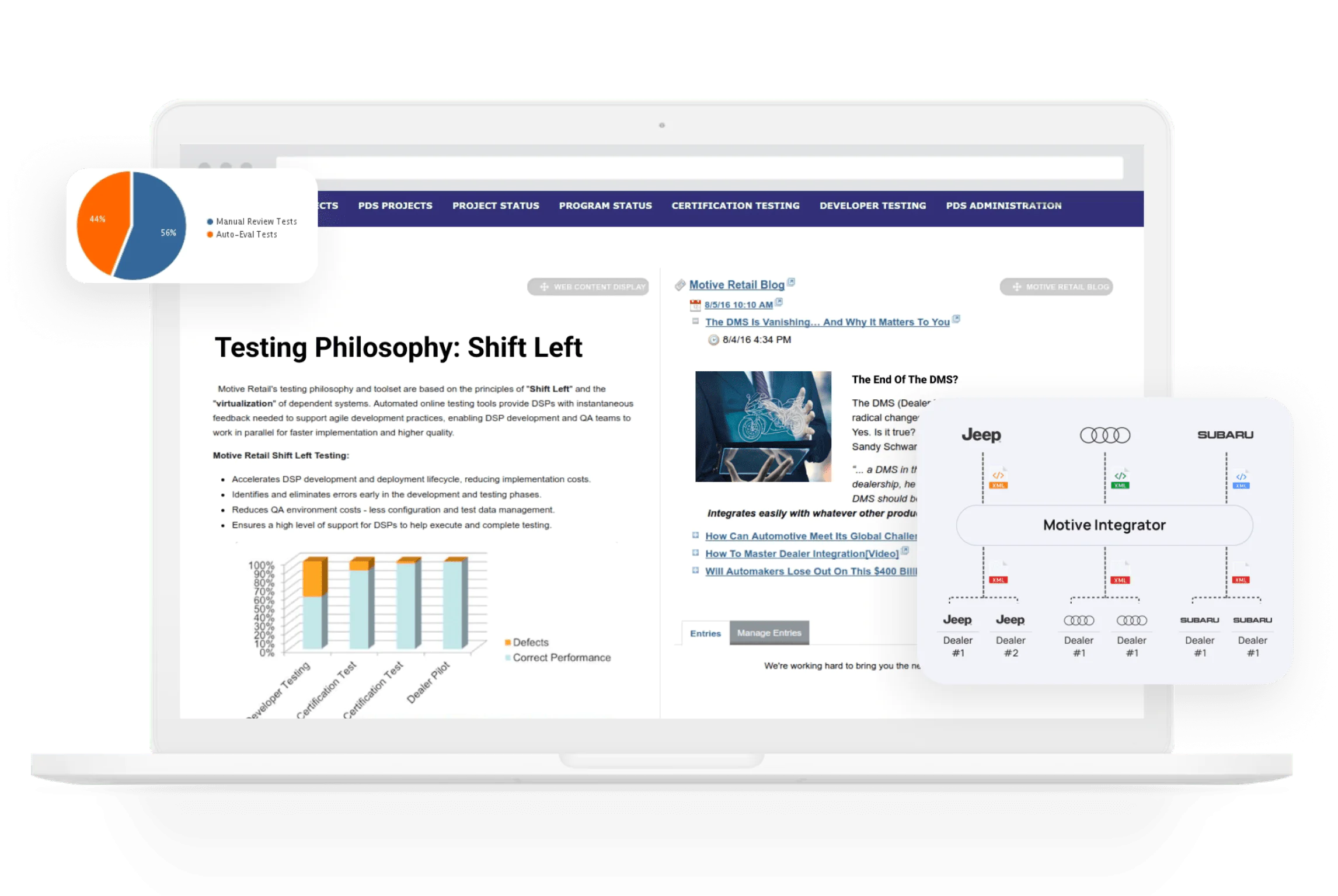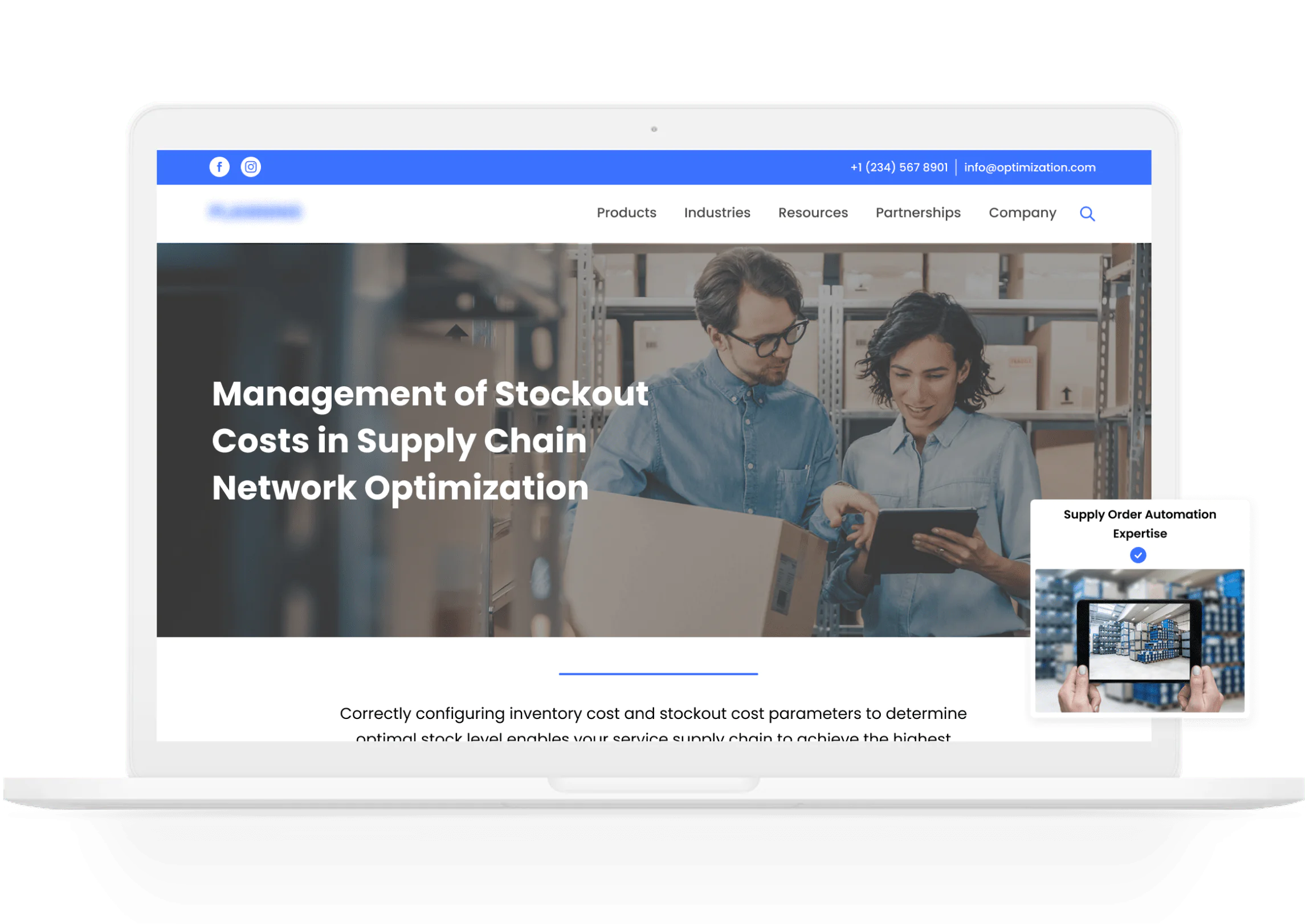 Genesys PGR: web platform for crop diversity exploration
Challenge: The Crop Trust was looking for a partner to get Java software development services to make a unified information hub with fast search capabilities to order millions of loosely structured records. We had to upgrade the system codebase and data storage, having kept the website running.
Solution: By providing our Java software development services and working closely with the Crop Trust project team, we added new and improved existing features to make data exploration simple and user-friendly. The Java-based tech ecosystem with Java frameworks enables the platform to evolve continuously. Our fruitful cooperation with the client resulted in the creation of a top-notch solution of global importance.
Read case study
Avora: business performance and analytics platform
Challenge: The UK-based startup was looking for a Java development firm experienced in enterprise software for retailers. We had to improve an existing codebase and build up new features showing trends and advice based on real-time use cases.
Solution: Having provided Java web development services to our client, we managed to develop a Data Warehouse as a Service (DWaaS) analytical system for retailers based on Grails. The core features are the root cause analysis, anomaly detection, and smart alerting. Besides a web presence, Aimprosoft developed a mobile application for Avora users to accelerate decision-making based on machine learning and business intelligence algorithms.
View project in portfolio
Motive Retail: auto dealer integration platform
Challenge: The client chose our Java development company to streamline dealer onboarding and integration, and it would be better if it was within a single ecosystem. Our Java application developers had to dive into the internal processes of the automotive industry to understand its specificity. Transformation of the industry lay ahead.
Solution: Aimprosoft's Java development team has delivered an automation solution for unification document exchange. Motive Retail was finally able to refuse separate applications that managers used during the dealer verification. After a while, an xDesign tool was delivered to convert the documents under the particular rules. The sales process accelerated thanks to the right-designed automation app enormously.
Read case study
SaaS solution for service inventory planning
Challenge: Extending their in-house development team to intensify product development process with Aimprosoft Java developers building a system for forecast demand and optimization of inventory target stock levels.
Solution: Providing our custom Java application development services, we've been contributing to the platform development that can be seamlessly integrated with the company's existing IT infrastructure, so it enables cost optimization maintenance by planning inventory replenishment in advance. Customers can more efficiently execute the supply, replenishment, and repair orders.
Databases
Microsoft SQL Server
Oracle
MySQL
PostgreSQL
MongoDB
App server management
Websphere
Weblogic
Glassfish
Tomcat
Wildfly
Engagement models we offer
The choice of the right cooperation model is already half of the success. Depending on your resources and needs, we'll help you choose a beneficial form of partnership that will help you achieve set business goals.
With a dedicated team approach, the primary development activities are carried out iteratively and according to the schedule by the dev team, with regular updates on the status. The specialists are assigned to the project on a full-time basis until it is delivered. We assign a qualified team of experts to handle all the alterations, corrections, updates, and functionality implementation in a product development process for the allotted time and at a reasonable cost. This business model has the advantage of giving you complete control over the project, providing flexibility and transparency throughout SDLC, and giving access to a vast talent pool.
When to choose this cooperation model
Long-term and complex projects

Сhanging project requirements

Need in flexible team scaling

Lack of local or in-house resources
Aimprosoft suggests using a time & materials engagement model to benefit from the quick and simple implementation, the condensed scope of work, the absence of operating expenses, and the predictable cost. The benefits of the model include control over the project's scope, flexible workflow, no deadline restrictions, and financial transparency.
When to choose this cooperation model
Vague project specifications

Scope is not entirely defined

Lengthy and complex projects

You need fast development start
This engagement model presupposes that the team rigorously adheres to the predetermined plan and provides regular updates on its status. The payment is in accordance with the defined schedule. According to this payment schedule, flat-fee charges for services are billed. The key advantages of the fixed price model include a defined budget, complete responsibility for meeting deadlines and producing the anticipated development results, and a high degree of predictability.
When to choose this cooperation model
Projects with detailed specifications

Great flexibility isn't required

Small and short-term projects

You need to build an MVP
Despite the advantages of other models, a hybrid collaboration strategy is preferable in some circumstances, especially when none of the specific approaches satisfies the needs of the business. It provides quicker time-to-market delivery while saving time and money on research and analysis. It offers chances to lower development risks as well as considerable financial benefits.
When to choose this cooperation model
Projects with an extensive scope of work

Projects with ever-evolving functionality

There is a lack of well-defined specifications

Fits medium or large projects
Why choose us as a Java
development partner
Expertise

We'be going hand-in-hand with Java since 2005 and earlier. Such a long journey allowed us to gain a profound understanding of all Java development-related pitfalls and nuances and knowledge of how to enable a seamless product creation process.

Rich portfolio

More than 17 years of Java product development resulted in over 300 projects going live made by expert developers in web and mobile. From a startup to an enterprise-grade product, we are skilled in implementing projects of any scale and complexity.

Customer-centric approach

We have worked with clients from more than 27 countries and are attentive to their diverse needs, capabilities, and goals, providing high-quality software development services accurately tailored to different budget ranges, time limits, and product complexity. Our customer-oriented attitude with over 80% of new projects with returned clients.

Flexibility

We tailor our approach to product development in every particular case, adjusting our processes to the time zone of our clients, assembling the team with the best-fit expertise, and designing a strategy that meets the requirements of each project.
Testimonials
Clients about Aimprosoft
FAQ
Frequently Asked Questions
What are the key criteria for choosing Java for my project?

The choice of the tech stack for any project is a complex task that presupposes the evaluation of numerous factors. When starting cooperation with our clients, we always examine the project requirements, nuances, complexity of functionality implementation, the client's need in the product's scalability capabilities, type of deployment required, and others. Once your request is properly processed, it's possible to identify exactly whether Java is right for your project and what type of Java web application development services it requires.

What kinds of projects are possible to implement on Java?

What makes Java one of the most popular programming languages globally is its versatility. When it comes to building web, Android-based, enterprise-grade, ETL pipelines, big data projects, IoT-powered apps, and many others, Java is a Jack-of-all-trades, suitable for building various types of products. However, it's still crucial to conduct an in-depth analysis to identify whether it's the right fit, particularly in your scenario.

Is it still relevant to use Java for the development of modern projects?

Java has been holding its firm position in the software market for more than 28 years and is still considered one of the most demanded technologies. According to various reports, the job market for Java software engineers is still hot, and there is a high demand for such specialists. The vast selection of Java-related tools is another reason to select Java for your project. Finally, its stability and the fact that it's backed by such a giant as Oracle and is constantly updated by the company make it a rather prospective technology for modern projects.

Why would I choose Java over other programming languages, such as Python, PHP, Scala, or any other popular alternative?

As a Java development company, we've noticed that Java is often chosen by our clients over other programming languages due to its multifaceted nature, reliability, and capabilities that can be used to build projects of different scales and complexity. It's a timeless technology with a great reputation that has a large developer community, cross-platform compatibility, high performance, and security features, which makes it a great choice for companies that want to build scalable and future-proof products.
Java Outsourcing Services
Explore how we combine the best of two worlds: Java development and outsourcing, to make your business goals achievable.
Learn more
Let us help with your Java project
Java developers are here to help with your questions. Write us a message, and we will get back to you shortly.
The form was submitted successfully. We will contact you shortly. Meanwhile, we suggest checking out what our clients say about software development with Aimprosoft.
Proceed to Clutch
Featured in