Java Outsourcing Company
Millions of businesses select Java to build future-proof, secure, and scalable applications. The majority of them that actively leverage modern approaches choose Java outsourcing to obtain access to a large talent pool and embrace time and cost-efficiency. Use the benefits of both worlds by turning to Aimprosoft. Assemble the team of skilled Java specialists to delegate all development and management processes and, instead, focus on your key business objectives while we'll do the rest.
Get started
scroll down to discover
Millions of businesses select Java to build future-proof, secure, and scalable applications. The majority of them that actively leverage modern approaches choose Java outsourcing to obtain access to a large talent pool and embrace time and cost-efficiency. Use the benefits of both worlds by turning to Aimprosoft. Assemble the team of skilled Java specialists to delegate all development and management processes and, instead, focus on your key business objectives while we'll do the rest.
When to hire
When you need to outsource your Java project
Lack of in-house/local resources

You need to focus solely on business objectives

There are tight deadlines that you need to meet

You don't have tech expertise in product development

You want to mitigate risks related to project failure

You look for a cost-effective option
WHAT WE DO
Java outsourcing software development services we provide
Java architecture
When turning to Aimprosoft outsourcing Java development company, our clients can profit from SOA (service-oriented architecture) with excellent automation tool coordination and cost-saving integration. SOA's high availability and data loss reduction add value to companies that rely on Java as the foundation of their technology stack.
Java server-side development
Our Java developers cover the complete range of Java technologies, providing both web and mobile solutions for common and unique use cases. We partner with business owners who prefer Java for reliable applications that will remain stable in the long run.
Cloud-based Java applications
Numerous businesses from various domains opt for cloudification to achieve their digital transformation goals. By opting for Java development outsourcing to Aimprosoft, you can go through this journey in a challenge-free way.
Migration to Java
We assist you in converting your current applications using any programming language at their core to Java-based apps while maintaining business logic integrity. Aimprosoft helps your organization migrate existing systems and embrace beneficial Java capabilities.
Platform-based Java development
We offer a wide range of Java-based design and development services to create business applications running on Alfresco, Hybris, and Liferay platforms. Our clients use our bespoke Java programming services to build software that can meet market demand while also helping achieve the company's business objectives.
Java mobile development
We assist our clients in their market expansion by building mobile apps that are feature-rich and user-friendly. As a Java outsourcing company, we can assemble a team that will carry out all the necessary steps, such as design creation, in-depth BA, and thorough testing, so that you get a flawless product that meets the highest quality standards as a result.
Product modernization & functionality expansion
At a certain point, your software can stop meeting current requirements. Luckily, we know how to use Java to restore your product's glory. We help modernize your existing solution by conducting system audits, identifying flaws, and designing an optimization plan. We also offer feature set expansion to upgrade your software and meet the needs of modern users.
Development from scratch
One of our most popular Java development outsourcing cases is software creation from the mere idea. Businesses choose us due to our proven expertise, large talent pool, and versatile Java portfolio. We help validate project feasibility, conduct market research, consult on the tech stack, and complete other key steps to release a robust product.
Java dedicated teams
Our dedicated team service offers a unique value proposition to clients seeking to outsource their Java product development. We assemble teams of skilled Java specialists who work exclusively on your project, building solutions that align with your business needs. By hiring dedicated experts, you can reduce costs related to in-house staffing and infrastructure.
Our focus
Industries we work with

eCommerce
Our Java development company creates feature-rich online stores, corporate portals, marketplaces, and other eCommerce solutions that can assist businesses in increasing sales, decreasing churn, and improving website traffic.

Healthcare
You can outsource the creation of a Java-based medical web product to automate wasteful, manual operations, improve documentation flow, build tools to provide patients with remote medical care, and much more.

IoT
No matter which domain your product belongs to, the outsourcing of an IoT-powered Java platform development can streamline your business in various ways. Get tools for effective data collecting, real-time analytics, convenient monitoring of environmental conditions, and so on.

Real Estate
We can help you build real estate software of any type and complexity. Whether it's a property management system, rental marketplace, or web platform, we assist in building tools for house buyers, tenants, and realtors, making all their activities hassle-free.

Education
Java is a proven tool for designing educational platforms, LMS systems, corporate portals, and other e-learning solutions. We provide outsourcing services to assist with the digitization of processes, increasing student participation, and simplifying management tasks.

Telecom
Our Java experts are skilled in building corporate portals, BI solutions, customer self-service platforms, and other types of software, helping telcos improve business operations, boost personnel performance, and much more.
Retail
Delegate Java development to us to build any type of retail solution. Be it a product for store management, omnichannel retail platform, online store, etc., we'll help you provide a fantastic CX, increase operational efficiency, and gain a competitive advantage.

Your industry
Haven't found your domain in this list? Don't worry; we have all the resources to complete your project from a mere idea since 18+ years of IT market presence allowed us to gain expertise in 16+ sectors.

Why outsource Java development
Scale, grow, and achieve your business objectives by outsourcing Java development to Aimprosoft. Leverage cost-efficient external resources to make smart use of your internal ones.
1-3 weeks

will be enough to assemble the team at Aimprosoft.
Your request will be processed within

24 hours.
100% dedication

you will get from our composed team.
300+

Java-based

projects

are completed.
80% of clients return

to us for another project development.
You have

access to 80+ Java developers

to choose those who fit your project most.
We help you

concentrate on business objectives

while we take care of the rest.
Outsourcing to Aimprosoft gives you

access to 350+ various specialists.
We provide

several outsourcing options

and are flexible to adapt to your needs.
Outsourcing helps you

cut costs

since you save on operating expenditures.
Our Java outsourcing software development process
This is an overview of what outsourcing Java product development to Aimprosoft looks like. We always make the entire software journey challenge-free and smooth.
First touch
When you outsource Java software development to us, we begin by discussing your product concept, gathering requirements, addressing all of your questions, and arranging our future collaboration.
Choosing an outsourcing model
Although the most popular outsourcing approach is a project-based one, which presupposes a complete responsibility for product execution and delivery on our side, there're several other outsourcing options. Depending on your needs and resources, we'll help you choose the one that fits your request the most.
Team composition
We will assemble the team accurately based on the project requirements and present you with a flat charge for the team, which is formed based on the quantity and ranking of the specialists.
Let's get it started
Everything is in order for the iterative product development process to begin. The time has come to embark on our journey into Java software development.
Getting ready
We will carry out and manage all organizational and administrative processes prior to the start of development, making the entire process secure, streamlined, and problem-free for you.
Hiring process
Once the team has been composed, you can examine its structure and hire the team if it exactly fulfills your criteria. In certain cases, our clients choose to conduct interviews with our specialists, and we always support such an initiative so that everyone can be on the same page.
Our best Java cases
Explore Java projects outsourced to Aimprosoft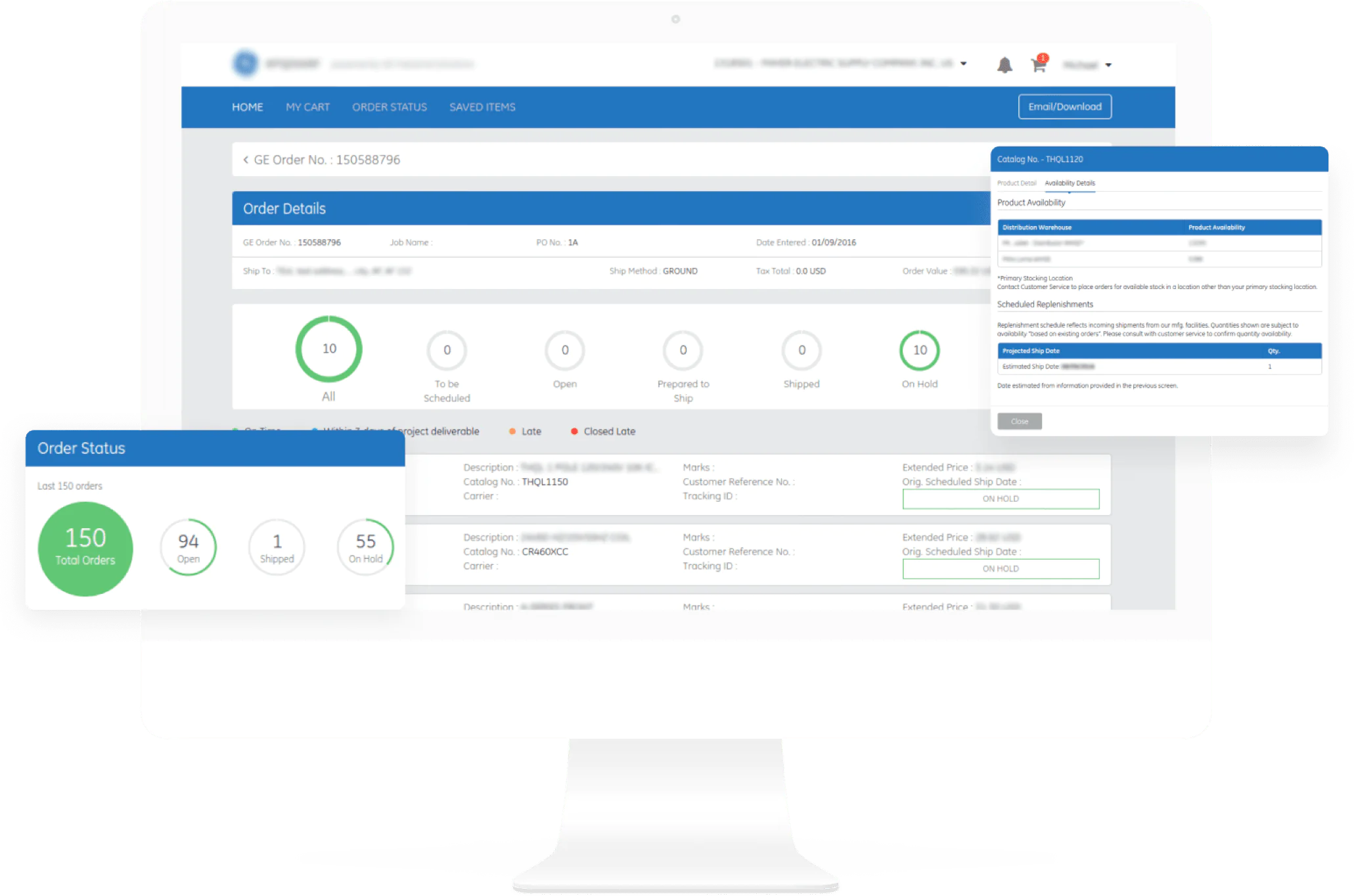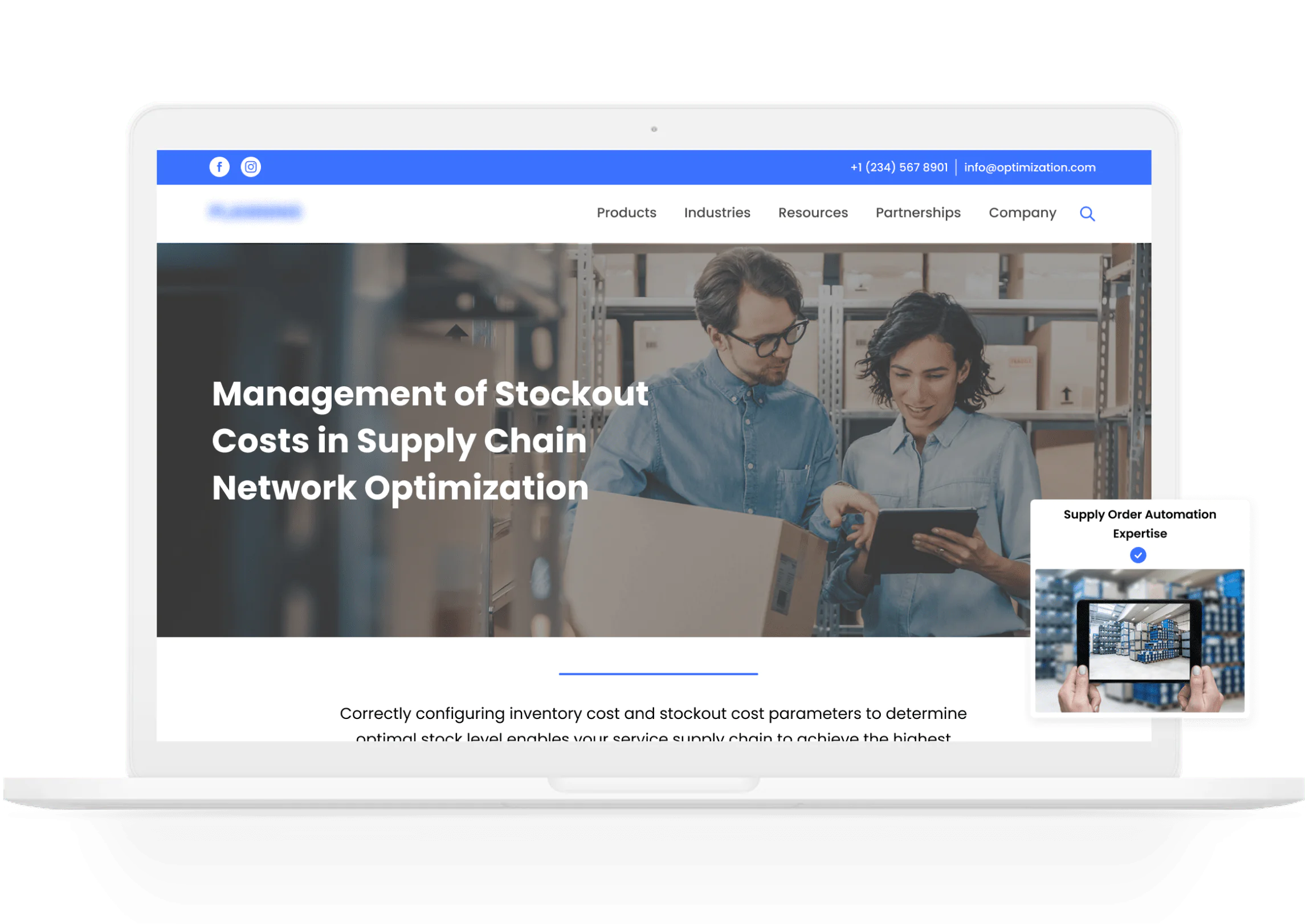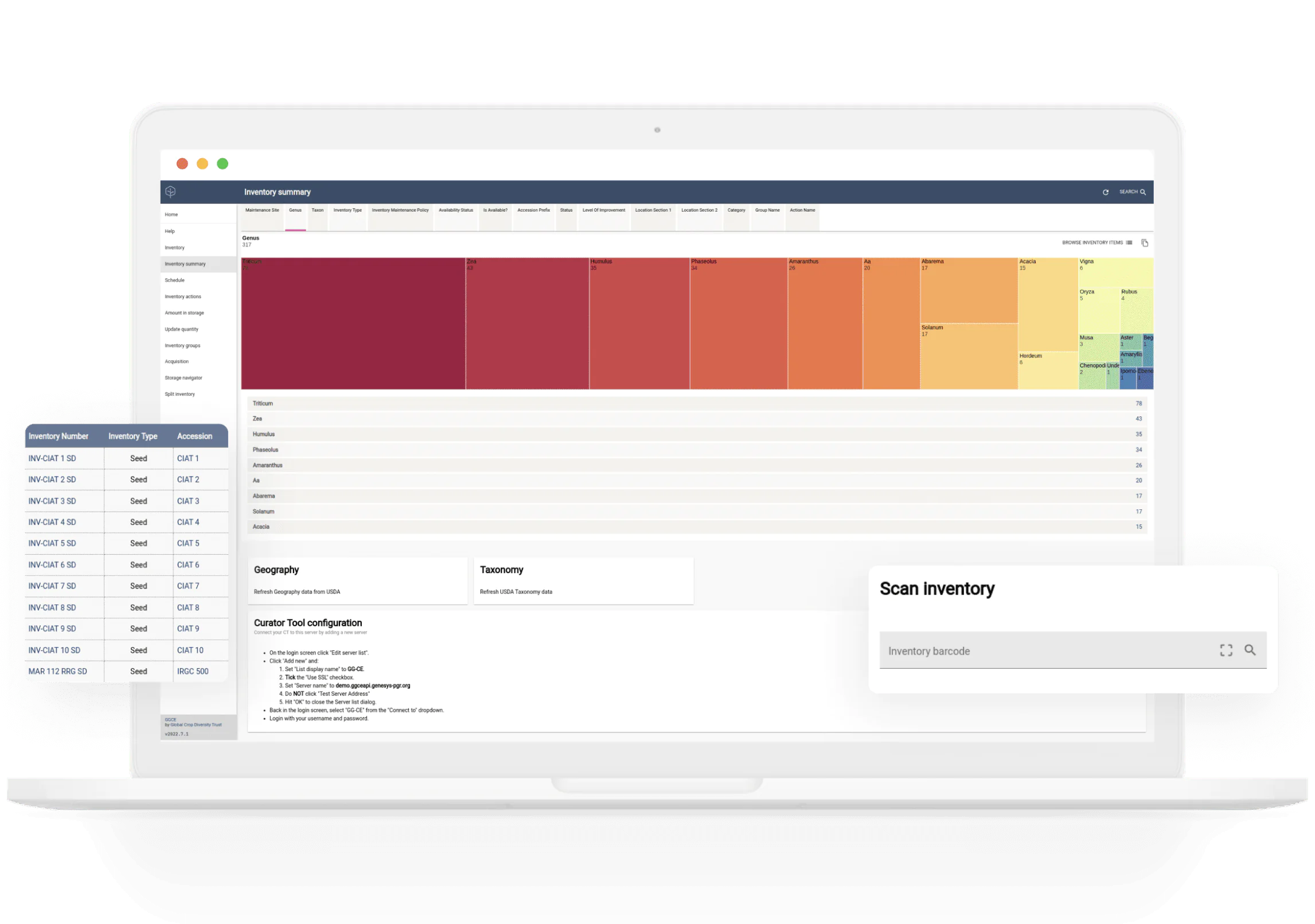 B2B E-commerce platform
Challenge: When the client requires a redesign of both internal and external structures of the e-Commerce website and the migration to a more efficient solution, we solve such a task with the Java-based SAP Hybris business suite. Our task was to migrate the existing B2B website that provides users with a digital customer experience ecommerce package into the SAP Hybris Commerce platform.
Solution: Our team enabled the search for stock items by key technical requirements, developed tools to create orders, check shipment tracking, and receive custom-branded proposals. They successfully integrated the SAP ERP business suite to enhance the productivity of the website and simplify internal workflow configuration. The team also conducted HMC and checkout customization. Eventually, all the effort resulted in helping our client reach the highest level in providing with an upgraded platform an excellent CX, meeting the needs of more than 150,000 customers. In turn, outsourcing gave our client access to a wide pool of SAP experts and the ability to hire the entire team in one place, which sped up numerous development processes.
SaaS solution for service inventory planning
Challenge: The solution is a B2B platform designed that provides a wide range of tools for enterprises, such as service inventory planning and optimization solutions, to help companies improve service supply chain operations. The client turned to us with legacy software that needed to be upgraded and expanded in terms of functionality. Java was chosen as a core technology since, at the time of product development, its popularity was rapidly growing while alternative solutions were unable to match the requirements.
Solution: Java was used for the product's backend, while React was used on the frontend to ensure the solution's scalability. Our team built functionality to assist firms in forecasting demand and optimizing desired stock levels. We created new features that did not interfere with the old ones and optimized performance. Furthermore, our DevOps engineers contributed to the advancement of cloud adoption. The outsourcing of the product allowed our client to assemble a team of skilled specialists at a cost-efficient rate and focus on achieving business goals while we were dealing with tech ones. Currently, the product is used in 120+ countries by more than 2,500 companies.
Grin-global community edition
Challenge: The product is open-source software that genebanks can use to store and manage data linked with plant genetic resources in their collections. Our client opted for our Java outsourcing services because we had previously successfully created another agricultural project named Genesys PGR. This time, we had to enhance the product by modifying the tech stack, constantly maintaining it, ensuring its smooth operation, and increasing existing features on demand.
Solution: React and Redux were selected as perfect technologies for large-scale projects. Material-UI enabled the reduction of time necessary for product development. In turn, Java was a great fit for such a complex solution that needed to be scalable and highly performative. In the course of the development, our team implemented a wide range of useful features that are aimed at streamlining genebank activities, including an advanced dashboard, tools for inventory management, access to databases, data capture, and others. Overall, we contributed to the creation of a robust system for genebanks that simplifies their activities, offers quick access to current information about each plant sample, and enables better allocation of their limited resources and prioritization of activities.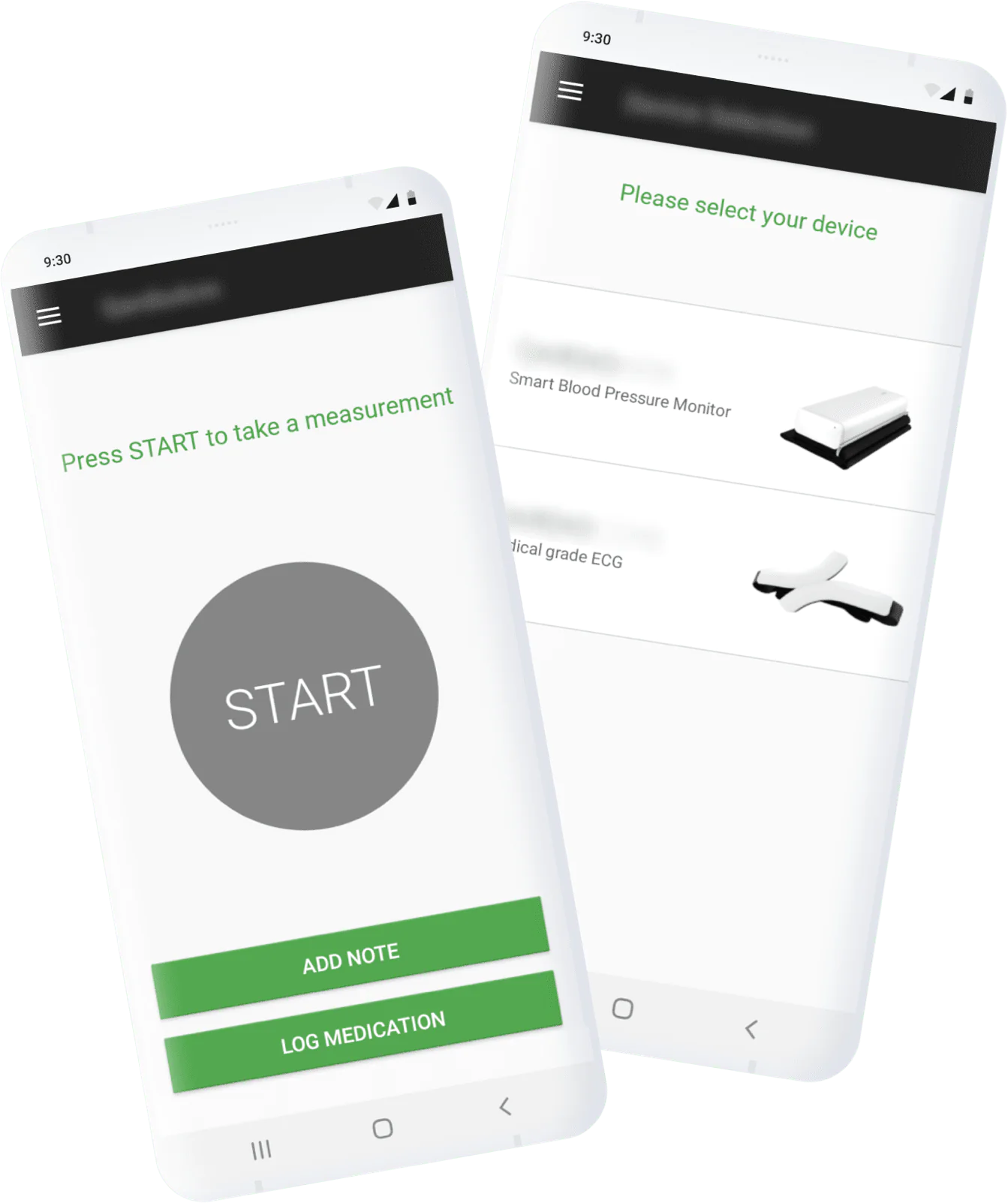 IoT-powered solution for health monitoring
Challenge: The customer came to us with the intention to create from a mere idea a mobile application that could stand on the market and attract users with its unique functionality. The idea was to build an app that would help users monitor their health indicators, such as weight, blood pressure measurements, heart performance, and ECG. The request was to build an Android-based native app, so Java was chosen as a perfect fit for the development.
Solution: Our team created a solution that is connected to various wearables that gather, process, display, and store all incoming data related to the person's health. For example, the application connects to a blood pressure monitor, which allows a user to measure, record, and share their health indicators with medical precision. Besides personal health monitoring, the app is integrated with a number of health platforms. Our effort and fruitful cooperation with the clients greatly exceeded our expectations. The app, over time, managed to achieve 100,000+ downloads and a 4.6 user satisfaction score. Moreover, thanks to product outsourcing to Aimprosoft, the client obtained significant agility in terms of team scaling and composition of specialists whose specialization is necessary for a particular product, which resulted in our long-term partnership.
Databases
Microsoft SQL Server
Oracle
MySQL
PostgreSQL
MongoDB
App server management
Websphere
Weblogic
Glassfish
Tomcat
Wildfly
Engagement models we offer
You can greatly become closer to success if you choose the right model of cooperation with the vendor. We advocate flexibility in everything we do and can help you choose a collaboration approach based on your needs, objectives, and requirements.
The model means that the dev team assembled at Aimprosoft works exclusively on your project and closely collaborates with your team. All the planned tasks are completed according to the schedule, and the updates are provided on a permanent basis. Businesses that choose the dedicated team model get entire control over the team, including hiring and managing team members, and can adjust the scope and requirements of the project as needed. This model provides clients with a high level of collaboration, access to a wide pool of specialists, and transparency throughout the entire SDLC, resulting in shorter delivery times, and higher product quality.
When to choose this cooperation model
Continuing and feature-rich projects

Requirement changes are expected

Seamless team expansion

Lack of in-house & local specialists
As a Java software outsourcing company, we offer our clients this option since it's flexible outsourcing approach where the price for the development is based on the resources spent on building your project. When outsourcing Java development services following this model, you obtain greater transparency and control over the project's scope, duration, and expenses. With the time & materials outsourcing model, you can adjust the project's requirements and prioritize tasks based on changing business needs. The benefit of this approach is that it ensures great flexibility, as you can easily scale the project up or down as needed and avoid upfront investments, paying solely for the resources you need.
When to choose this cooperation model
Poorly defined project specifications

Scope of work is not fully outlined

Long-term projects

You require a fast start of product creation
The fixed price collaboration approach means that the Aimprosoft team strictly follows the development plan and provides regular updates on the task completion. According to this approach, you have to pay a pre-agreed price for a specific set of deliverables or milestones. The model is perfect for clients that need to outsource Java development since it provides greater predictability and control over the project's costs and timeline. By choosing this option, you can easily budget and plan for their software development needs, as you know the project's total cost upfront. This approach also helps mitigate risk, as you only pay for the agreed-upon results, regardless of the actual resources and time spent.
When to choose this cooperation model
Clear project specifications

No need for high agility of processes

You want to create an MVP

Small and short-term projects
While different outsourcing models may have advantages, there are times when a hybrid collaboration strategy with an outsource java development company is preferable, especially when no single solution meets the business needs. When dealing with Java developers outsourcing based on this model, you obtain faster market entry as well as cost and time savings on research and analysis. Furthermore, it offers chances to lessen development risks while still providing major financial pros.
When to choose this cooperation model
Projects with a large scope of work

Feature set changes are expected

Absence of clearly outlined specifications

Your project is either medium or large-scale
Key reasons to choose Aimprosoft
for outsourcing Java development
Versatility

We provide a variety of Java development services, using 18+ years of gained knowledge, as well as experience in ensuring a smooth product creation process. Versatility is also applied to the types of Java developers we have on board. Apart from specialists whose major technology is Java and related stack, we have experts specializing in SAP Hybris, Alfresco, and Liferay, which are one of our key technologies.

Reliability

100% customer retention and 4.7 client satisfaction score on Clutch definitely speak louder than words. One of the key reasons our clients return for the development of new projects is the trustworthy collaboration we always establish. Strict security measures, cloud-based IT architecture, constant updates, and high software development standards that we follow help us guarantee a secure and reliable partnership.

Impressive Java portfolio

Over seventeen years of Java development resulted in 300+ projects in our portfolio. We can complete projects of any size and complexity, from a startup to an enterprise-grade app. Whether it's a corporate portal, collaboration solution, business automation product, or any other software built with Java, we have sufficient expertise to make it release-ready and help it gain the competitive advantage it deserves.

Vast expertise in providing outsourcing services

For almost two decades, we have been mastering our ability to develop Java projects from a mere idea as well as resurrecting outdated and legacy ones. Our internal resources and outsourcing expertise allow us to lead our clients' projects throughout all SDLC stages omitting major outsourcing-related challenges and providing them with smooth communication instead.
Testimonials
Clients about Aimprosoft
FAQ
Frequently Asked Questions
How to outsource Java development to avoid possible risks?

First, define clearly your requirements, objectives, resources, and outcome expectations. Then, check your vendor thoroughly by examining the portfolio, feedback from previous clients, and profile on independent review platforms like Clutch. After that, conduct a discovery stage with the vendor to test the chosen company, prepare the necessary documentation, and design time and cost estimation. When signing the contract with the vendor, clearly outline payment conditions, security measures, NDA guarantees, failure-related penalties, and other key details to reduce the possibility of risks nearly to zero.

When is it desirable to outsource Java development?

There are several signs that can suggest that Java software development outsourcing is the best option in your case. First, you experience either a lack of local experts or their rates are extremely high. Secondly, you don't have enough expertise to carry out the product development yourself, so the best way is to find a trusted vendor that has an impressive portfolio and knows how to build Java-based software. Also, if you need to accelerate time-to-market. An experienced vendor already has all the necessary resources.

What are the advantages of outsourcing Java development?

First of all, you can get significant flexibility when outsourcing your project. You can scale the dev team whenever it's necessary, add experts of different specializations, and expand the product without risks. Secondly, outsourcing reduces the burden related to the specialist' hiring, onboarding, retaining, and managing. All these processes are completed on the vendor's side. Finally, you can manage your budget smartly. While in-house employees and product development require a variety of spending, often unforeseen, outsourcing requires paying only for the services you need, which makes your resource spending predictable.
Let us help with your Java project
Java developers are here to help with your questions. Write us a message, and we will get back to you shortly.
The form was submitted successfully. We will contact you shortly. Meanwhile, we suggest checking out what our clients say about software development with Aimprosoft.
Proceed to Clutch
Featured in