Retail Software Development Services
We help retail companies leverage the full potential of their businesses by facilitating them to go digital. More than 10 years of retail and e-commerce software development allowed us to gain the necessary knowledge and expertise to develop solutions that can help retailers improve CX, increase retention rate, and accelerate business growth.
Get started
scroll down to discover
We help retail companies leverage the full potential of their businesses by facilitating them to go digital. More than 10 years of retail and e-commerce software development allowed us to gain the necessary knowledge and expertise to develop solutions that can help retailers improve CX, increase retention rate, and accelerate business growth.
WHAT WE DO
Retail software development services we provide
Our retail software development company has profound expertise in developing solutions that can help retailers automate routine tasks, optimize the conversion rate, expand the customer base, and increase sales.
Solutions for store management
We are skilled in the development of both custom retail software development solutions for store management as well as OOTB functionality customization and further integration of the most popular market products, including SAP Hybris, Magento, Salesforce, and Shopify. We help businesses enhance core retail processes by implementing software for inventory and order management, reporting, invoicing and billing, logistics, etc.
Data analytics retail software
Our specialists have expertise in the development of analytics modules and their integration with the existing software, as well as the creation of standalone analytics platforms. With the developed predictive analytics products, our clients can improve their understanding of the customer demand and shopping patterns, gain a 360-degree view of the store's activity, and collect data from disparate systems.
Omnichannel retail platforms
We assist our clients to enhance the performance of their businesses, boost customer loyalty, and drive sales by connecting all touchpoints, such as a mobile app, physical store, website, etc., with the help of omnichannel retail platforms. Our specialists are skilled in transforming retail businesses by using capabilities of various top-ranked platforms; however, our main specialization is SAP Commerce Cloud (former SAP Hybris).
Retail mobile apps
We help businesses expand their web presence by developing robust native, cross-platform, and hybrid mobile applications. By providing mobile development services, our retail software developers make sure businesses can provide customers with a higher number of channels to reach their products, increase sales, improve shopping experiences, and gather more valuable insights about the buyers.
Online retail stores
At Aimprosoft, we help retail businesses go beyond their offline presence by creating digital analogs of their physical stores. Our specialists assist with the development of secure and competitive online stores that are enriched with all the necessary features and characteristics to make the buyer experience seamless, including user-friendly design, advanced search, personalized recommendations, mobile responsiveness, delivery tracking, and many others.
IoT-powered retail solutions
Our software engineers have profound expertise in developing IoT-enabled products for our clients that can help them generate valuable data-driven insights, improve the quality of the provided services, and offer more personalized approaches based on the gathered data. Web-based and mobile apps for environmental condition monitoring, beacon-powered solutions for product recommendations, and many others can be successfully developed by our specialists.
Need assistance with your retail project?
Talk to us
Key reasons to opt for Aimprosoft retail
software development company
SAP Silver Partner

We have been developing solutions powered by SAP Commerce Cloud (former SAP Hybris) platform for almost seven years, which allowed us to become a certified SAP Silver Partner. Ou specialists obtained profound expertise in using numerous capabilities of this platform which allow them to develop software that can help retailers create omnichannel buyer journeys, personalize customer experience based on analyzed shopping activity, manage all store-related activities easily, and much more.

Profound domain expertise

We have been helping retail businesses start down the path of digital transformation for almost ten years. Thanks to obtained expertise, we have an in-depth understanding of the essence of retail businesses and their needs that we apply in the course of retail technology development. Such a long journey also helped us examine major industry challenges and pitfalls and gain the necessary knowledge to assist our clients in developing solutions that can help overcome them.

Proven track record

We believe that nothing proves the credibility of the software vendor better than existing awards, achievements, and positive feedback from clients. We have been mastering the quality of the provided services and product delivery approaches for more than 17 years, which resulted in acquiring dozens of loyal clients and several acknowledgments as one of the top Ukrainian IT companies by the Clutch independent reviews platform.

Full-cycle development

The transition from offline selling to an online market presence can be rather challenging. However, thanks to a variety of skilled specialists we have, including designers, QA engineers, DevOps, Software Architects, and many others, Aimprosoft can provide retailers with full-cycle software development services and cover all product creation stages, from the very first step of their business transformation up to the after-launch support of the developed solution.
Retail software we developed
Certain described cases are anonymized according to the signed NDA.
Omnichannel retail platforms
IoT-powered retail solutions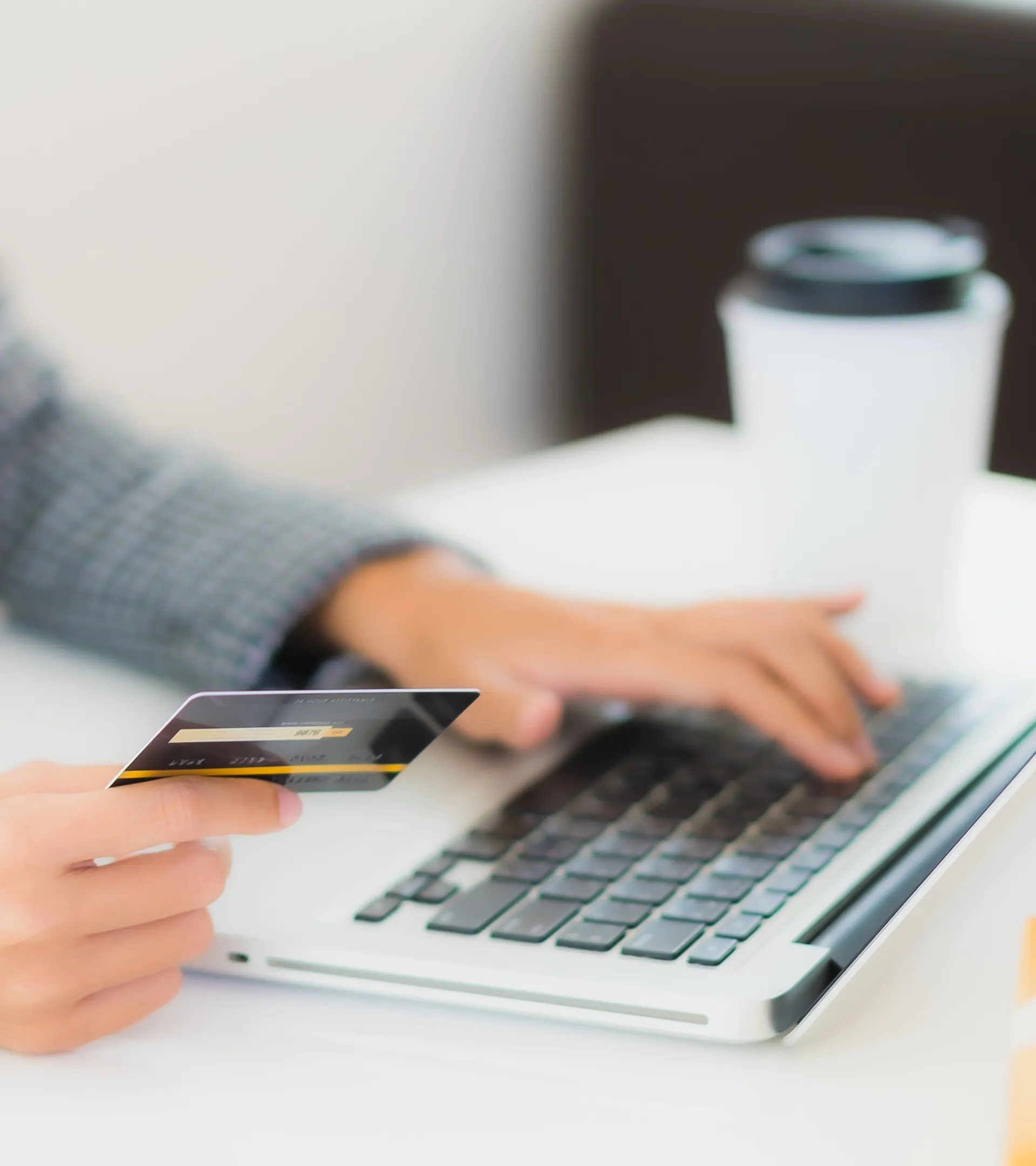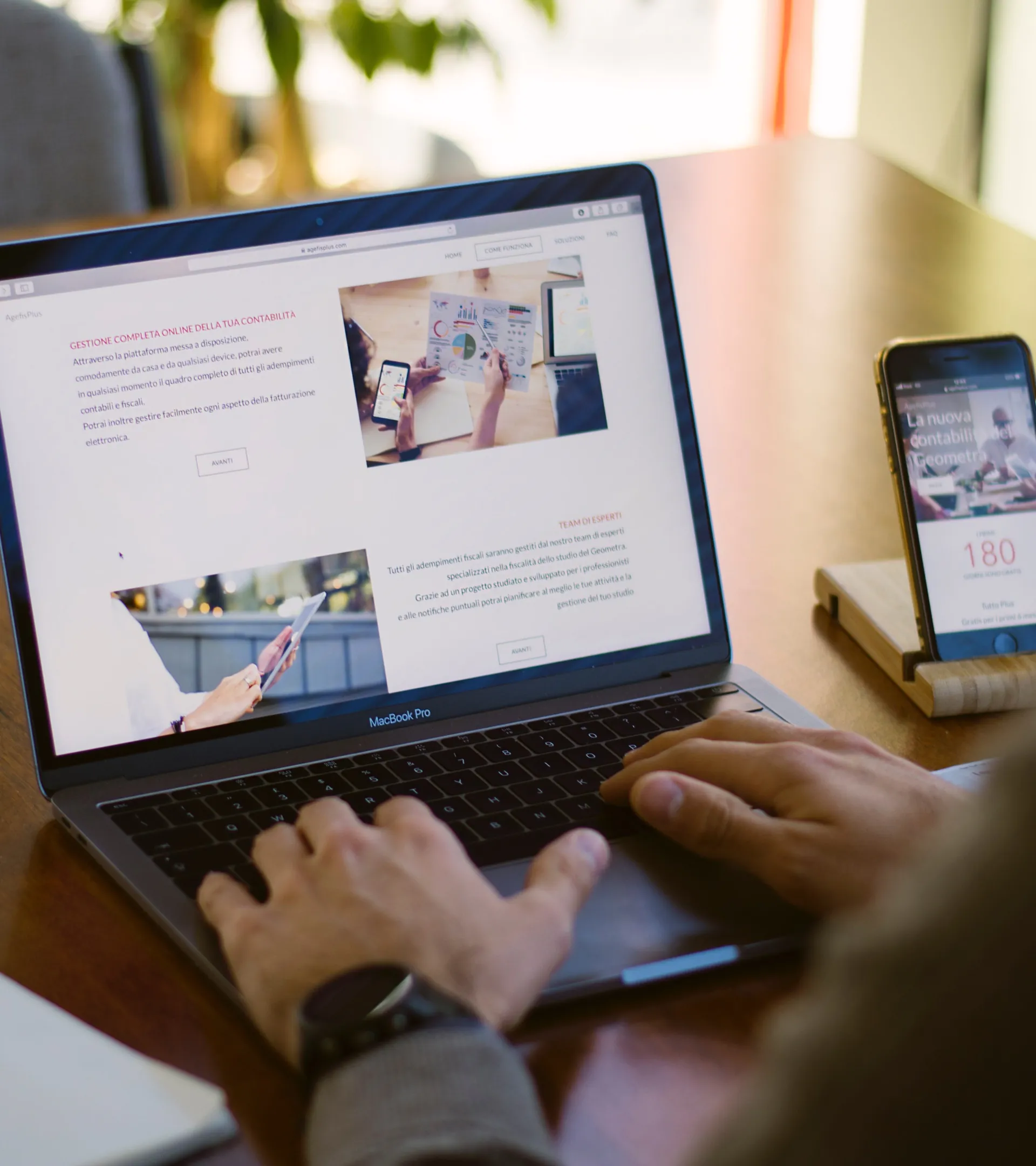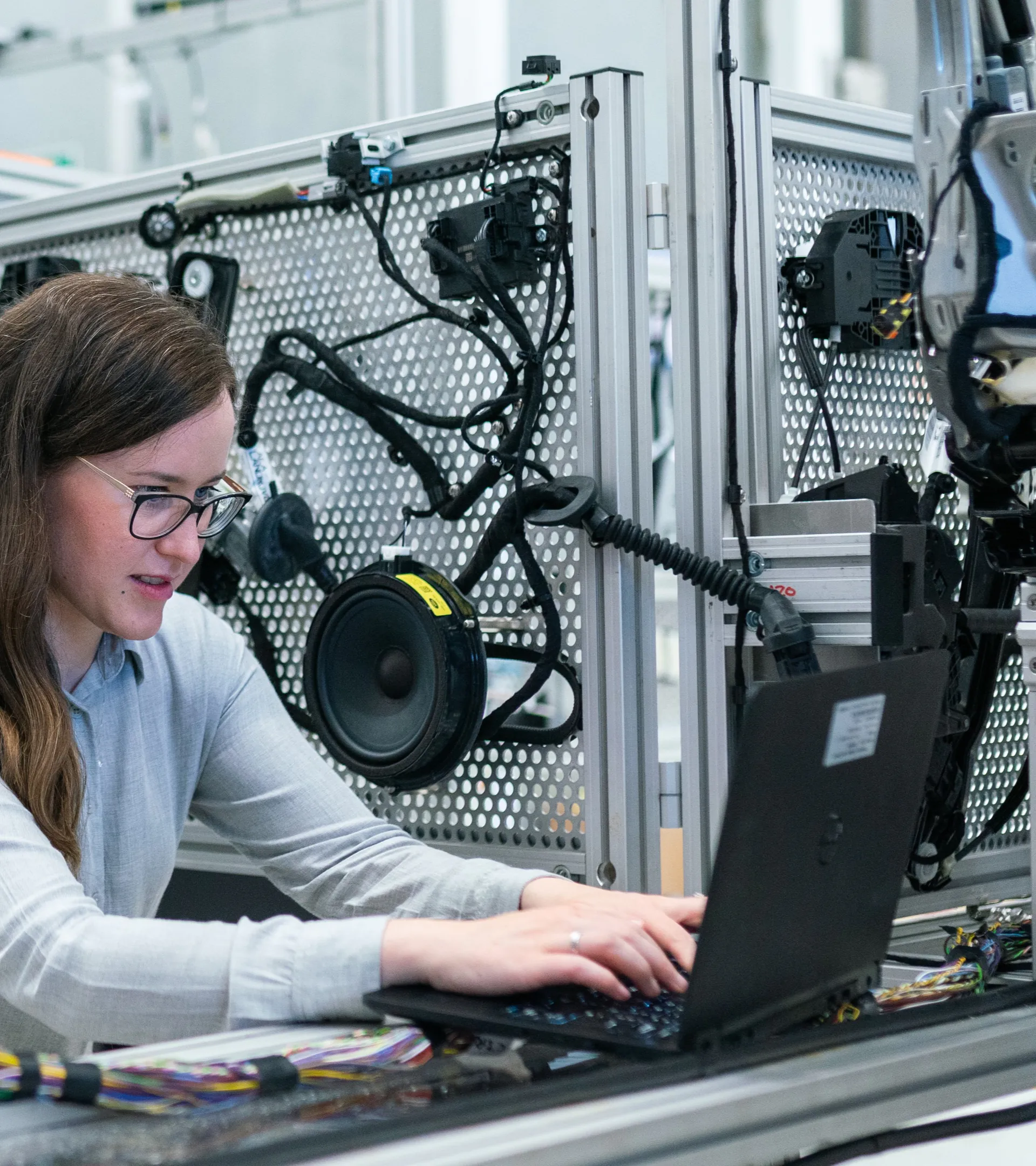 Omnichannel retail platforms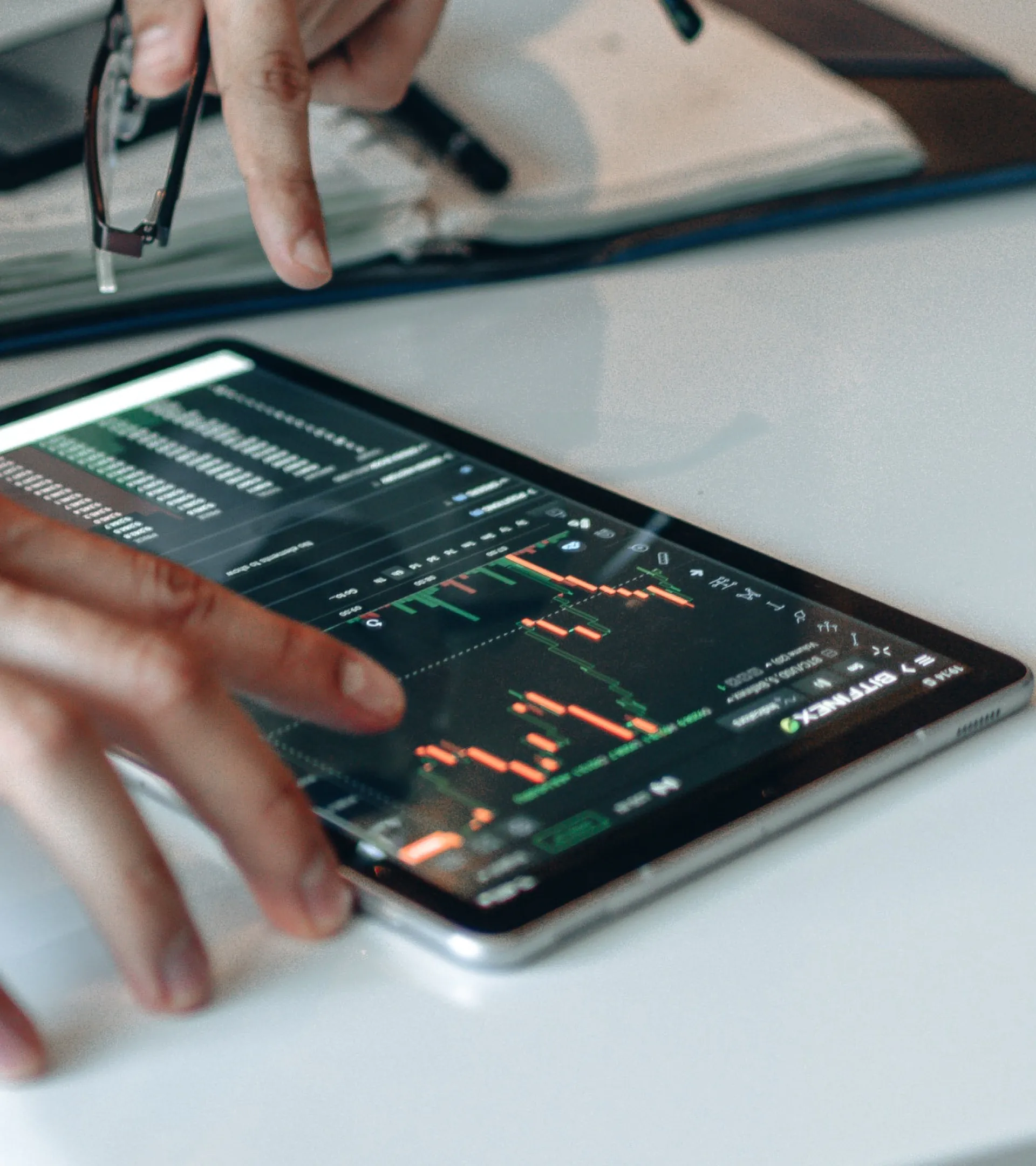 IoT-powered retail solutions
Certain described cases are anonymized according to the signed NDA.
Pharmaceutical chain of online stores
Challenge: Our client came to our retail software development firm with the request to develop several B2C online drugstores and enhance them with multiple third-party services.
Solution: Our team implemented several SAP Hybris-based websites that were related to one pharmaceutical chain but were adjusted to different countries. Each online store was developed with different, to a certain extent, business logic but the same core logic. Our developers implemented a multisite feature to ensure that the business and core logic of each online store didn't conflict with each other. By using SAP Hybris and integrating websites with multiple third-party services, including secure payment gateway, loyalty program, marketing tools, and others, our team created several robust websites that boosted sales of our client.
Transformation of two outdated websites that sell sunglasses
Challenge: The client opted for our retail software development agency with the requirement to upgrade two websites that sell sunglasses. The main challenge was to perform the refactoring of the payment system and transform the checkout process.
Solution: Our developers also adapted these 2 websites that were initially based on 2 Hybris instances and had different functionality and content into 1 SAP Hybris instance. Also, our team modified a poorly functioning one-step checkout into a multi-step checkout process. The improvement of order processing flow, implementation of new logic in the checkout flow, responsive design, and other enhancements resulted in the creation of a highly-functioning e-Commerce B2C website.
View project in portfolio
Anacapri: full-fledged B2C website that sells shoes
Challenge: The client hired our retail software developers to upgrade an already existing website oriented on the B2C segment and to translate the style of the brand onto the website interface.
Solution: Since the website was initially built on Hybris using limited functionality, our team started with the development of missing features to unleash an omnichannel potential of the online store. Simultaneously, our software engineers fine-tuned outdated layouts and developed a new frontend. They also added a search by categories, product filters, collapsible panels, and implemented responsive design.
View project in portfolio
Solution for a seamless content management
Challenge: The client's request was to create a convenient solution for the management of the content on the client's website in a short timeframe.
Solution: The existing online site with education materials needed constant renewal and addition of assortment description. We fulfilled the client's requirement by developing a series of special portlets to effortlessly add and expand the content of the newly created product pages. Our developers ensured that the developed system allowed users to view products and categories, use advanced product search, conduct order processing, create and edit content. As a result, our team developed a solution that helped easily manipulate and expand the websites' content thanks to its scalability, flexibility, and customization features.
Omnichannel retail platform for spare car parts seller
Challenge: The client came to us with the request to transform an existing website that was based on SAP WCEM into a customized, user-friendly product and integrate it with SAP ERP to leverage the omnichannel capabilities of the platform.
Solution: Having opted for an efficient SAP Hybris Commerce Suite 5.7, we managed to migrate almost all data from SAP WCEM. The integration of the SAP ERP solution allowed us to enhance the processing of all products, accounts, prices, and orders. Implementation of an omnichannel strategy resulted in the growth of mobile purchases and reduced the level of customer churn. Moreover, a complete transformation of the old design into an adaptive one drastically increased mobile conversion.
Web-based platform to monitor changes in wine storages
Challenge: The client hired our specialists to modernize the already-existing solution since it was initially developed with outdated technologies and to extend the functionality of an IoT-powered product. The essence of the solution is to provide employees with convenient tools for monitoring environmental conditions in the company's wine storages.
Solution: Our developers implemented tools to track real-time temperature, humidity, and brightness changes in the food storages efficiently, made sure that the gathered data from IoT devices were displayed in the form of graphics, and integrated the platform with Google Maps so that employees could monitor environmental conditions during wine transportation. Besides, our developers ensured that every time some change that could affect wine happens, the employee receives a corresponding alert.
Ways to succeed
Solutions that will help your business flourish
Omnichannel strategy

Being able to provide seamless customer experience throughout all touchpoints of the business, easily collect and analyze data regarding user behavior, efficiently manage all commerce channels, and many other benefits can be obtained with a correctly integrated omnichannel strategy. At Aimprosoft, we provide consulting services regarding omnichannel commerce, help our clients customize and integrate omnichannel platforms, making sure our clients can smoothly unite online and offline touchpoints.

Personalization of shopping experience

When it comes to the improvement of sales performance and customer retention, personalization of the shopping experience is one of the best options to consider in this case. Aimprosoft specialists help businesses select the right tools to enable personalization and identify touchpoints where it should occur, implement personalized offerings and discounts for the audience of retail businesses. We also assist our clients with the development of tools necessary to collect and analyze customers' data that could be used in the further creation of unique shopping experiences, implementation of onsite product recommendations and geofencing, and so much more.

Mobile commerce

To attract larger audiences and stay competitive, retail businesses should not only focus on the mobile-friendliness of their online stores but also consider retail mobile app development as a great tool for achieving this goal. We are skilled in the UI/UX design and development of native, cross-platform, and hybrid apps, making sure our clients obtain modern and highly functional retail mobile applications.

Tools for

in-depth

and predictive analytics

Data can provide rather valuable insights into consumer behavior, buying journey, product preferences, etc., that can be efficiently leveraged only with the right analytics software. Our software engineers help retail businesses develop big data analytics tools for seamless data gathering and analysis. We make sure our clients can perform sentiment analysis, monitor the way their customers are converting, generate detailed sales reports, determine which marketing campaigns are working, and analyze other vital metrics to improve the quality of the provided services.
Let us help with your retail project
We are here to assist with your questions. Write us a message, and we will get back to you shortly.
The form was submitted successfully. We will contact you shortly. Meanwhile, we suggest checking out what our clients say about software development with Aimprosoft.
Proceed to Clutch
Featured in