Alfresco DevCon 2019: Trends, Technologies and 100 Pints of Beer
Being the fans and experts of Alfresco, we anticipated DevCon almost the whole year. But this time it seemed not enough for us just to participate and collaborate. We wanted to contribute to our common goal of Alfresco development and its community, so we became the Silver Sponsor of this year Alfresco conference.
The journey started when we packed our suitcases, grabbed sweaters and jackets (the hats were provided by Alfresco on the spot) and boarded the plane to fly us to Edinburgh where the conference was held.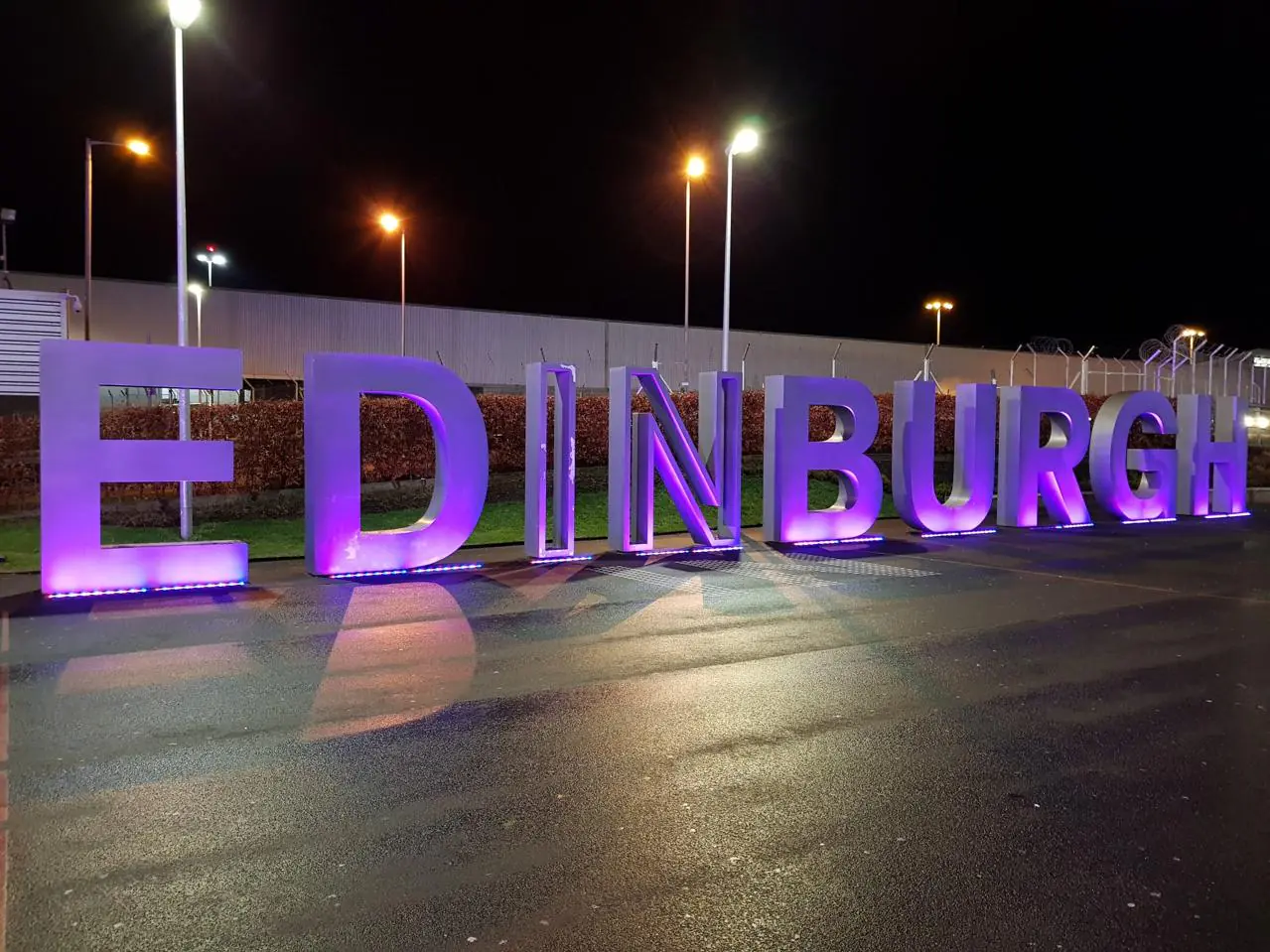 Alfresco DevCon is an annual conference for developers, architects, and other technical professionals from all over the world interested in Alfresco technology. The event is beneficial for everyone because it attracts different participants with different background and expertise, whom you may learn from, find out about the latest technologies, get involved in deep discussions and simply have fun in a friendly and engaging atmosphere.
This year it was decided to bring the party to the UK in Edinburgh on the 29-31 of January. We were desperately waiting to set foot in Scotland and see its renowned beauty with our own eyes.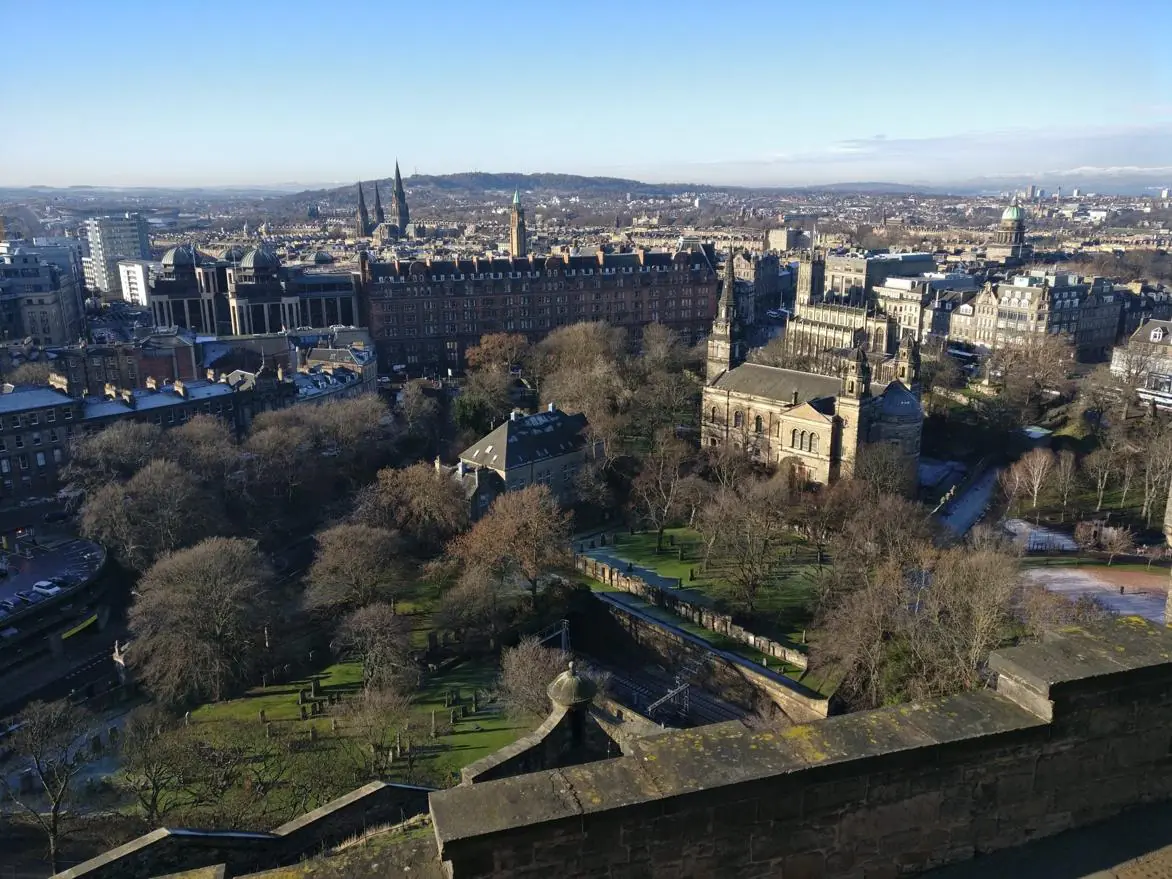 Edinburgh met us with chilling temperatures but never spoilt our enthusiasm for the event. Day Zero of the conference was traditionally dedicated to the introductory session and training opportunities for the people new to Alfresco. Hack-a-thons, which were held the same day, brought developers and all interested enthusiasts together to investigate and solve the tech challenges, develop and pursue out-of-the-box ideas in a free, supportive environment with specialists in their field.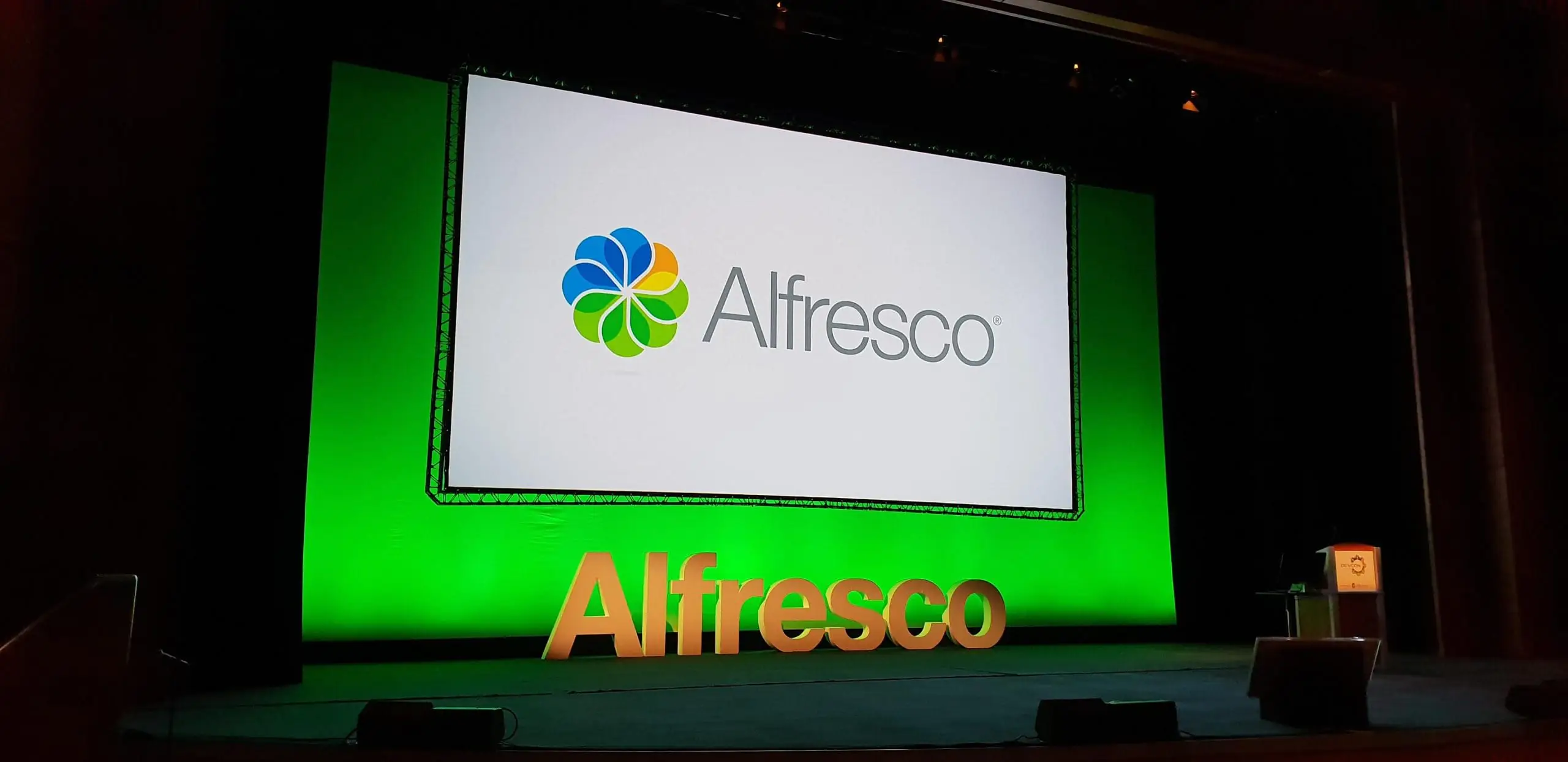 The next two days were marked by more than 60 scheduled technical sessions with insights and practical knowledge from the top tech experts in the industry. Alfresco leadership panel outlined the strategy for the future: the company pursues transformation of its monolithic platform architecture to microservices for easy extension and customization.
John Newton, CTO & Founder of Alfresco, set the direction by opening the first day of the conference with a talk about the strategy of Alfresco platform development with the focus on process-first, global-scale, multi-cloud digital operations.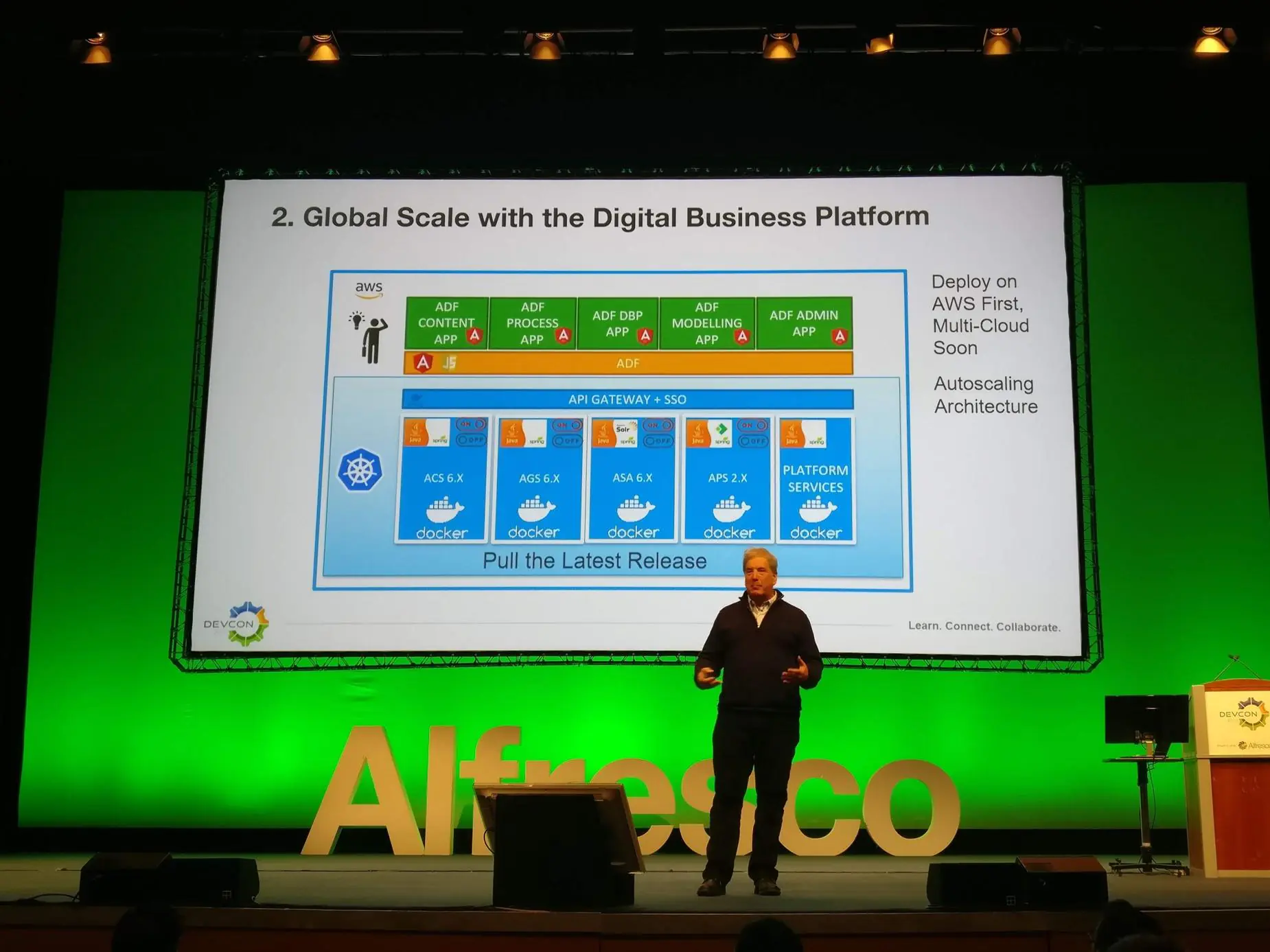 Alfresco is constantly working on deployment of its platform in Cloud, integration of such components as AI, Artificial neural network, machine learning, machine vision, AWS, big data, blockchain, and IoT to accumulate and analyze masses of data, simplify user and developer interaction and finally speed up business processes.
Discussions were dedicated to the future of released Activiti Cloud RC1 designed for Spring Cloud, dockers, and kubernates. The architecture of ACS (Alfresco Content Services) has been improved during the last year, and its near future roadmap was outlined. Further steps have been taken to deploy Alfresco on AWS (Amazon Web Services) for taking process automation, content management, and information security to the next level. The latest release of ADF 3.0 (Application Development Framework) with the addition of some major extensibility features was announced to greatly accelerate the development process.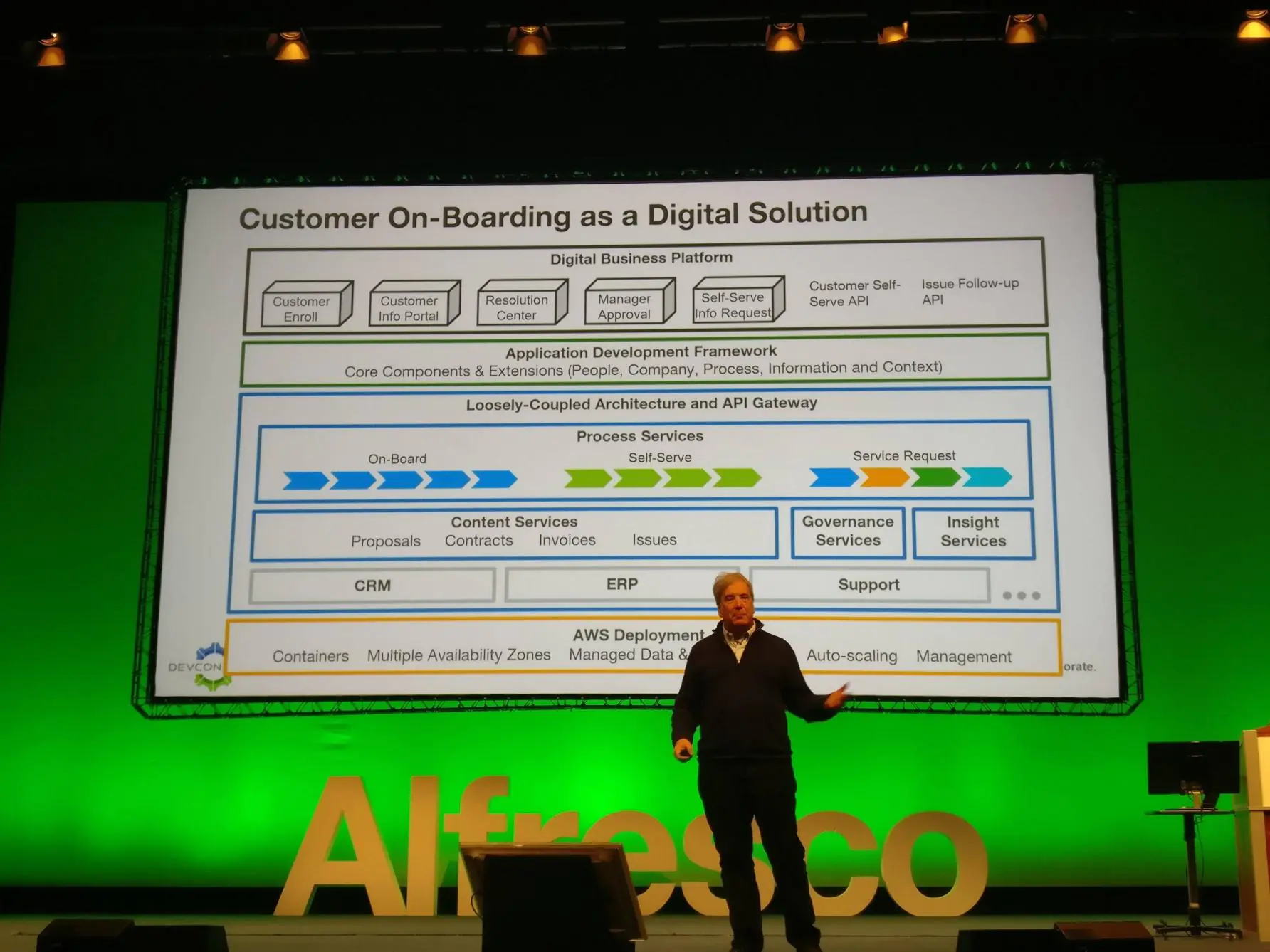 Keynote speakers were stellar. Toni De La Fuente talked about encryption at-rest solutions for ADBP and discussed solutions for encryption and authentication between services. It appeared to be an introduction to service mesh and TLS/MTLS with the demo. Ray Gauss, Architect and Principal Software Engineer at Alfresco, gave a powerful speech about event engine and event gateway to get rid of customizations inside Alfresco and move them outside of the platform. Many useful tips and use cases about new architecture of ACS and it's near future roadmap we heard from Alex Mukha, Stefan Kopf, and Alan Davis. Jeff Potts, Consultant in Open Source Content Management and former Alfresco Chief Community Officer, presented two real-world examples of how event-based approach can make integrating Alfresco with other systems easier and discussed how to simplify this process. We did mention only few speakers, but the panel was extensive and no less glowing.
Alfresco conference is definitely the top notch place to rub shoulders with both software professionals and people from different backgrounds with technology in mind. It was fun and rewarding to catch up in-person with Alfresco gurus like Richard McKnight, Jeff Potts, and Toni de la Fuente to gain their insights into technology development. We also met keen businessmen who wanted to bring changes to their companies by digital transformation. Such cooperation will bring us inspiration and challenges and lead our potential partners to the forefront of the business world.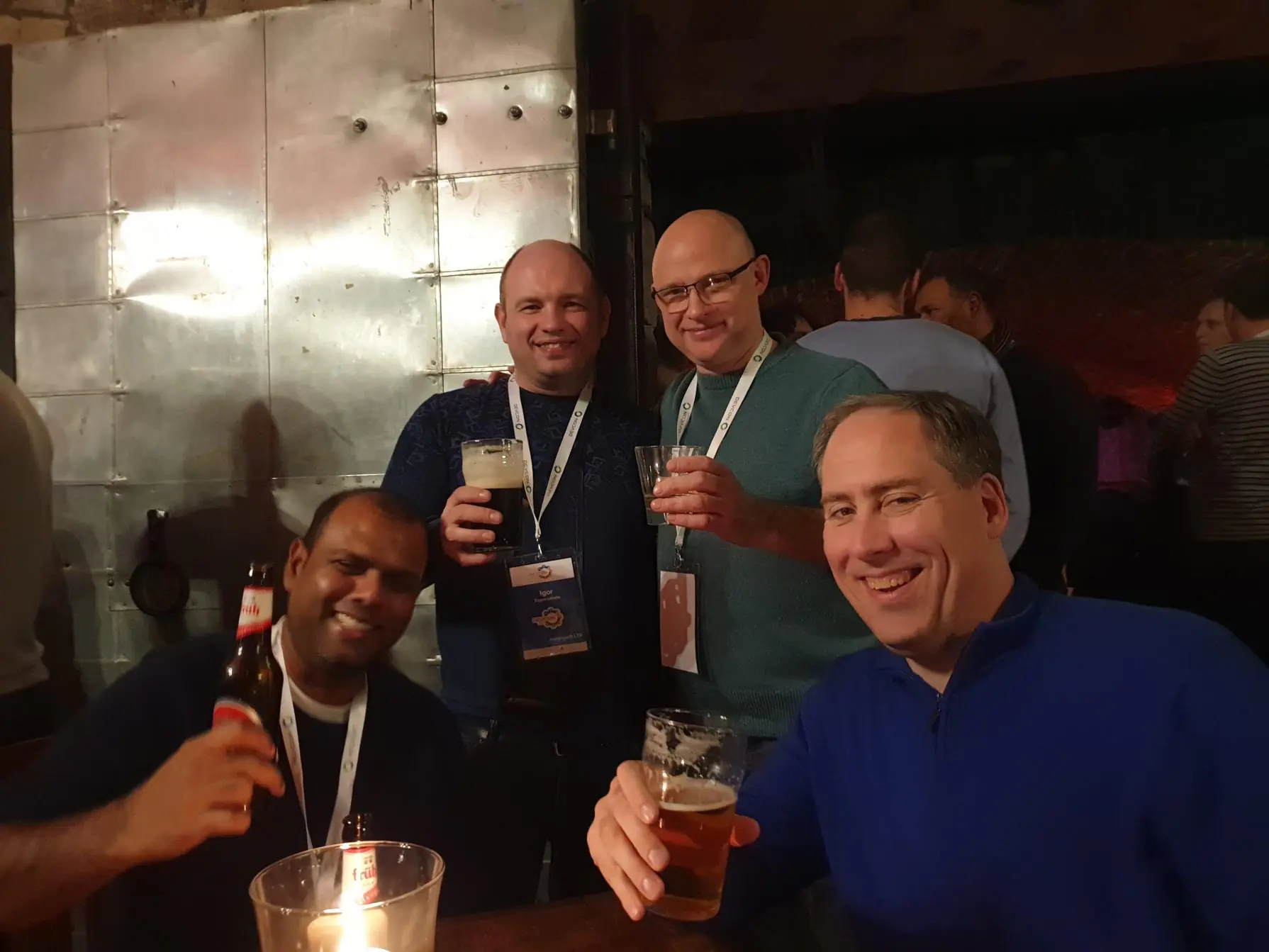 Business goes first but being in Edinburgh we can't miss getting acquainted with the Scottish capital. We strolled down the Royal Mile, gazed at the Gothic silhouette of Edinburgh Castle, climbed Carlton Hill and admired the grand architecture of the Palace of Holyroodhouse. It felt as if it was a stroll through time.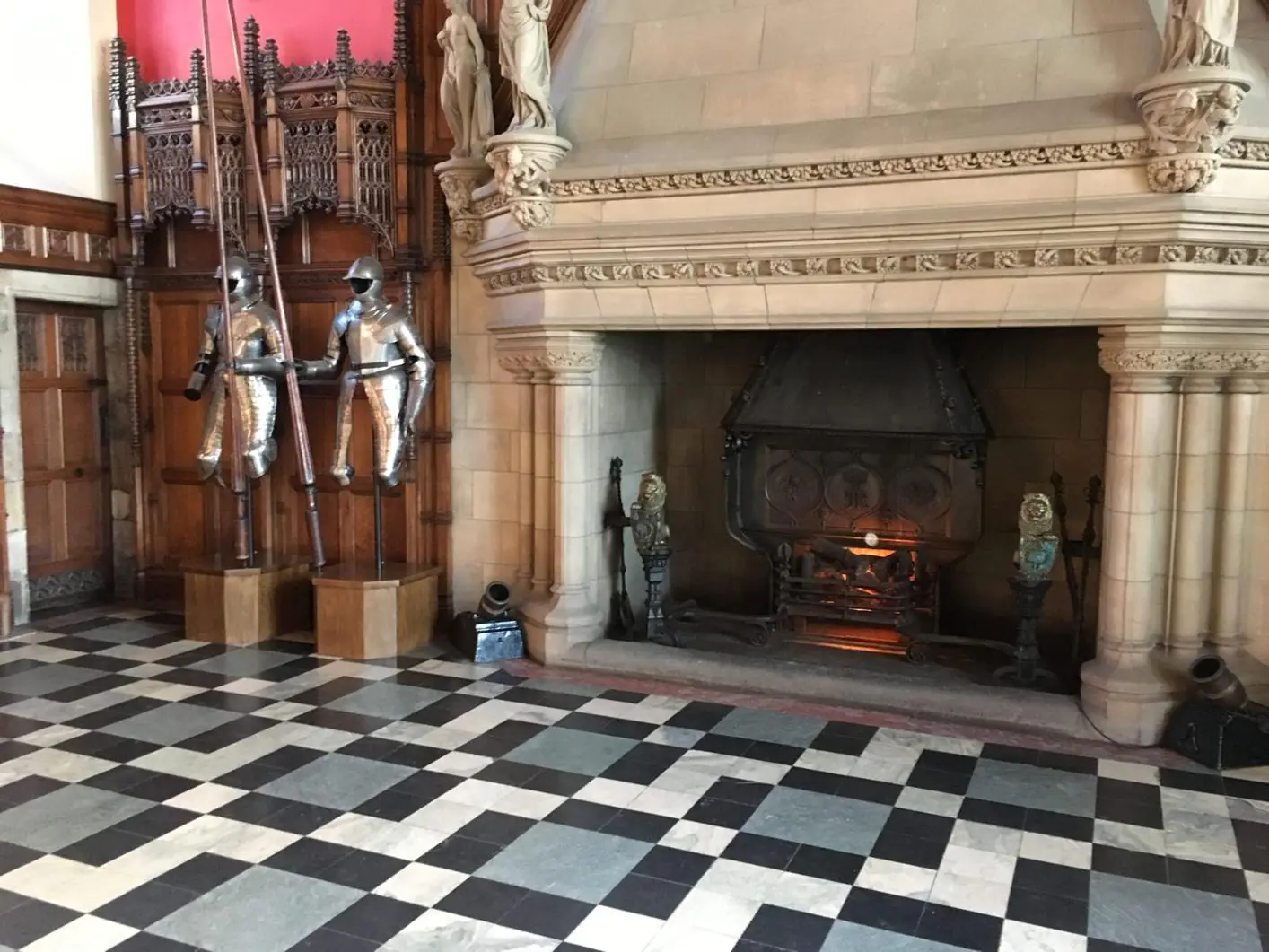 Finding yourself in Edinburgh, you feel embraced by its warm and almost mysterious atmosphere. No wonder, why Joanne Rowling wrote the most of Harry Potter books here. We were lucky to make it to the Elephant House cafe, where she wrote the most of her Harry Potter books. We could imagine her sitting near the window for views of nearby Greyfriars kirkyard and Edinburgh Castle writing in long-hand in the comforting buzz of the cafe.
Edinburgh is blessed with good pubs. We spent a great evening with our friends at The Caley Picture House with its great atmosphere and wide range of beers. Nations 2019 Rugby Championship was well underway at the time. So, we joined the locals for watching and cheering during the Scotland vs Ireland match.
As Joanne Rowling said: "…Edinburgh is very much home for me…", we can only add that Edinburgh made us feel at home and we tossed a coin to return here one day.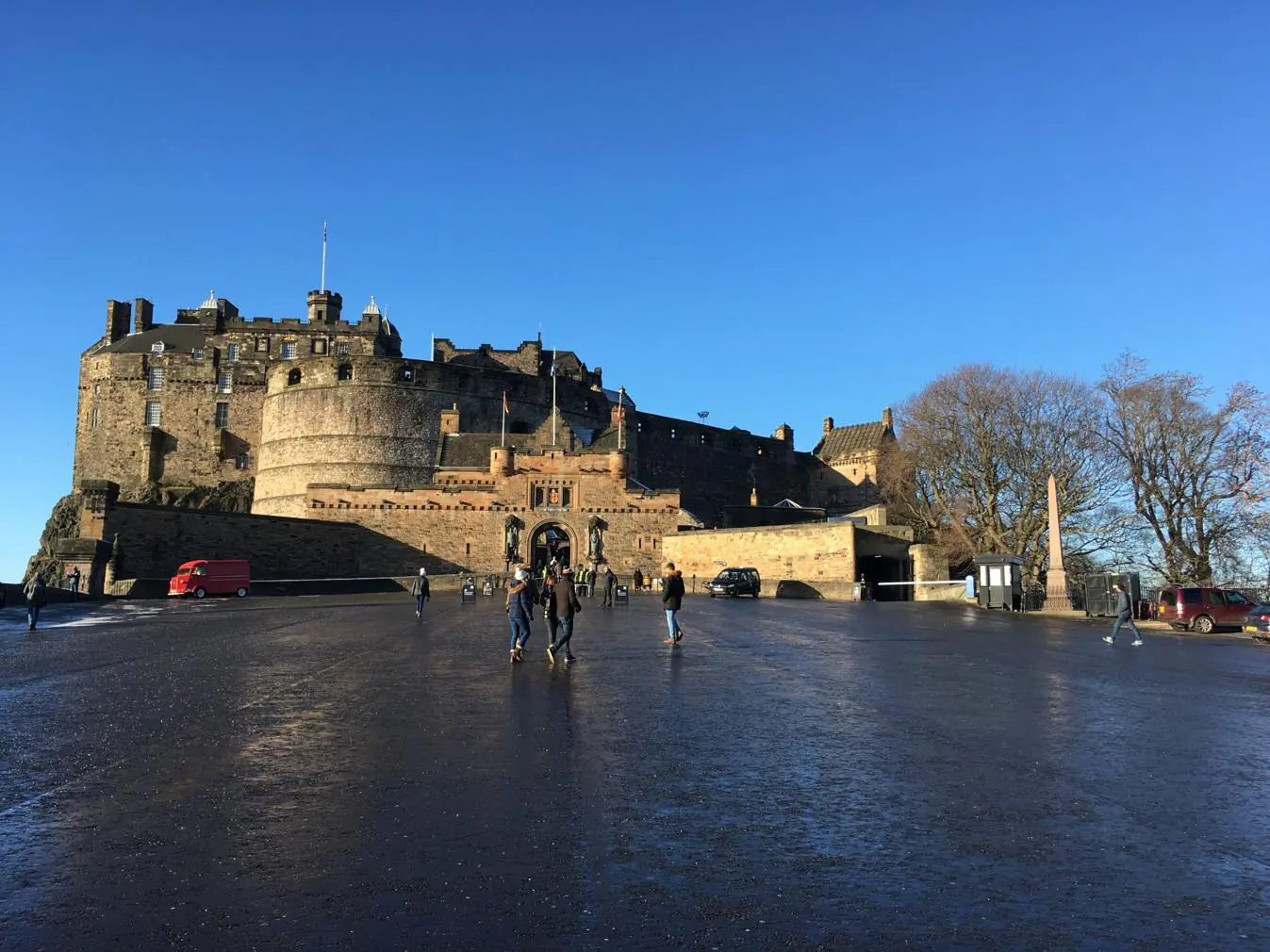 The next Alfresco DevCon is already approved, so we are looking forward to the next destination. There will be the next time for some beers and great chats with our friends and colleagues.