General project description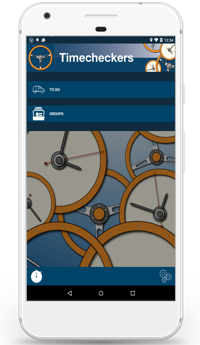 This portal is intended for organizations that provide goods delivering. It assures more effective management of employees (drivers, warehouse employees) within the delivering organization.
The portal is integrated with a local mobile network operator to support sending SMS notifications.
The mobile application is created for employees who make trips by requests. It performs GPS tracking. There are 4 modes of the tracking: always on, manually, business, and based on the schedule. It is possible to change tracking parameters: intervals, distance.
The mobile application detects a user's location and sends a request to the server when a user is near his destination. The user can send messages manually. Also, it is possible to create a group of users.
Industry:
Marketing & Public Relations, Productivity.
Service:
Frontend and Backend Development (full stack);
Android Development.
Key Features
Gps tracking;
Tracking schedule;
Location detection;
Planning routes;
Calculating work schedules and delivering routes;
Managing schedules for work groups;
Tracking geoposition of drivers in real time;
Managing delays, sms and email notifications for customers.
Project resources
Team size:
2 Android Developers;
1 – 2 Frontend Developers.
Implementation period:
Android Development: January 2015 – June 2015;
Frontend and Backend: January 2015 – October 2015.
Project technical description
Android:
Android SDK;
Android Support Library;
Google Location;
SQLite.
Frontend:
MySQL;
Java EE 7;
Spring;
Spring MVC;
Spring Security;
Spring Data JPA;
ORM Hibernate;
Quartz;
AspectJ;
TomTom JavaScript SDK;
TomTom Online Routing;
TomTom Geocoding API;
jQuery;
jQuery UI;
CSS3;
HTML5.