General project description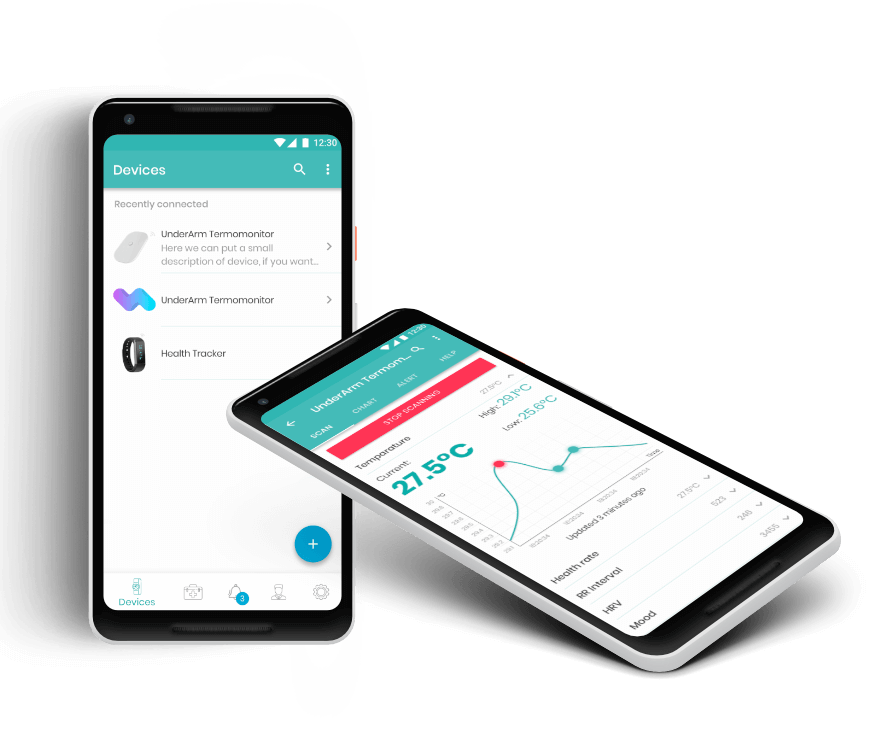 Vita Manager App is a health monitoring and statistics aggregation system. It collects and visualizes data from multiple healthcare devices via Low Energy Bluetooth connection. Collected data is stored and later presented to the user in a form of customizable flowcharts.
User may set up their application so it would send an alarm notification should their health parameters enter possibly dangerous levels. The application also enables patients to select and communicate with medical specialists and receive feedback based on their health data.
Doctors are able to make suggestions and provide prescriptions. Both visits and prescriptions are stored on the server.
Application network operations are based on cloud services provided by Amazon, an additional security layer to the sensitive user data.
Service:
Android Development;
UX/UI Design;
Backend Development.
Key Features
Collects data from multiple devices with different capabilities (ECG, EEG monitoring) and measurements (blood pressure, pulse, brain activity, etc.) connected via Bluetooth;
Provides communication between a doctor and a patient (both video calls and messaging);
Server side functionality is provided via Amazon cloud services.
Project resources
Team size:
2 Android Developers;
1 UX/UI Designer;
1 Backend Developer.
Implementation period:
May 2017 — Present.
Project technical description
Android:
Android SDK;
Amazon AWS;
Bluetooth;
Vsee.
If you are interested in this case, we also recommend reading our article on healthcare mobile app development.