#Alfresco
#Business management
#Digital transformation
28 December, 2018
HR electronic document management software: how to organize HR files, save the planet and money
Employees are the most valuable assets of any company. Sir Kenneth Robinson, a British author, and speaker compares the human resources with the natural ones which are not lying around on the surface but are buried deep and have to be found. A truly talented HR manager can always find a precious pearl, a gifted professional among other candidates. But how can he do this when he is drowning in paperwork? That is when advanced technologies, including hr document management software, come to the fore.
Before we start off talking about the main benefits of a DMS for the human resources department, let's discuss the essence of human assets and their role in the modern business world.
How is organized document management in the HR department of a company?
The importance of the HR managers is evident. They bring new employees whose skills and expertise can take an organization to the new level. Acting as a strategic partner of a company's CEO, they become the key contributors to enterprise success.
Roles and responsibilities of HR professionals can vary, but one thing remains the same. It is mountains of documents they have to process every day. Since these files often include sensitive information, every organization needs proper human resources document management.

Read our blog post to know the value of a document management system in other industries

Let's see how documents are maintained in the HR department of an average company.
Centralization
Some companies prefer storing employment contracts, job descriptions, performance management records, and other HR-related documents in different places. This approach is ineffective and unreliable. It is hard to monitor who accesses, edits or archives files. Important data are easily lost. It takes too much time, energy, and money to restore them.
The centralized repository that collects all digital files in one place seems preferable option there. It has been long used by enterprises to simplify data recovery. Increased security is enclosed.
Collaboration
When it comes to human resources, collaboration usually means well-coordinated teamwork in recruiting and onboarding processes. Streamlined document flow allows posting new vacancies, reviewing resumes and sharing opinions on candidates much faster. It enables all team members concerned with hiring to take part there. This approach reduces the chances of bad hiring that are already high and may have a negative effect on the enterprise.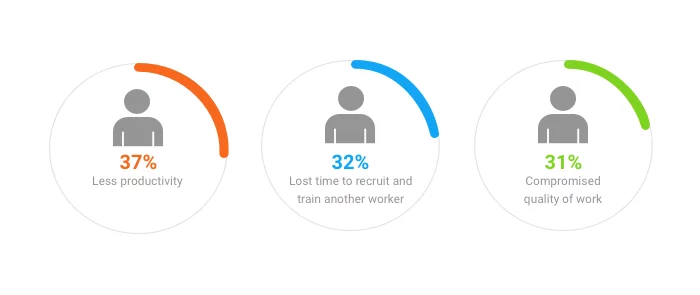 Regulatory compliance
Every enterprise has policies that cover different aspects of HR management. They regulate the working relations between an employee and a company. The regulatory policies should be compliant with employment laws and kept properly. In human resources practice, files need to be archived correctly, classified according to the data type and protected from unauthorized access.

Check our guide to General Data Protection Regulations

Access control
Protection of employee records from low-level employees stays a pressing issue in the HR department of any company. Non-authorized employees should be restricted from viewing social security numbers of their colleagues, private medical information, and employment assessment. Access control allows keeping HR records in order by forming user-groups with pre-set rights and creating the internal hierarchy of employees who can view specific files. Modern DMS systems successfully solve this task by providing role-based access to specific files or folders.
Productivity
Basic HR processes such as handling time off requests, vacation calculation or preparation of annual reports are associated with paperwork. The papers are getting lost or misplaced, the approval process slows down causing HR managers to start feeling burnout.
Some companies still rely on cloud-based storage services, e.g., Google Drive or Dropbox midway through moving from paper-based to digital document management. It is not a sound decision for large enterprises though. Such services have a poor interface, cumbersome search feature and difficult integration with other means of communication. They lack full-text search, complete auditing and tracking, and easy drag-and-drop file capture which are essential features of modern DMS.
Data protection
Secure storing of sensitive employee information is another duty of human resources managers. This task is getting more challenging. The cases of data breaches are constantly growing. In the early summer, PageUp, an Australian HR service provider, ended up in an embarrassing situation with a disclosed data breach which resulted in 12000 records leaked. This proves once again the importance to use personal login and password, digital signature or one-time password while accessing the sensitive data.
Some enterprises tackle the issue by implementing in the department of hr an electronic document management platform with the access control system and monitoring option.
Integration with ERP
Companies usually have separate systems for human resources management and enterprise resource planning. However, the integration of the EDMS used by the human resources department with the ERP software allows managing employees more effectively.
The Department of hr needs electronic document management software to release from repeated entering employees names, tax IDs, and pay rate. They become more productive and make fewer mistakes after implementing such a system.
At the same time, senior management gets a full picture of manpower and can easily identify possible shortfalls. For example, they can track overtime hours of their staff and receive alerts when a certain threshold is exceeded.
Document retention
Each HR department has the records retention schedule. This policy defines how long employee records must be kept and how they should be discarded. Retention periods are governed by state laws and depend on a record type, but the general rule says that personnel files should be stored at least six years or five if it is a Scottish company. Electronic document management systems offer a centralized repository for easier storing the documents for a required period.
The future is now: benefits of HR electronic document management system
Time moves forward. Traditional paper-based document management gradually becomes a thing of the past. It proved to be ineffective and only caused issues for business.
The productivity of employees engaged in hiring, firing, and training also suffer from the abundance of paperwork. They admit that they spend more time on records keeping than on recruiting new talents. This situation dissatisfies them and forces their bosses to find new ways of simplifying document management for hr professionals.
Generally, the main challenges related to maintaining personnel files can be presented in the following way.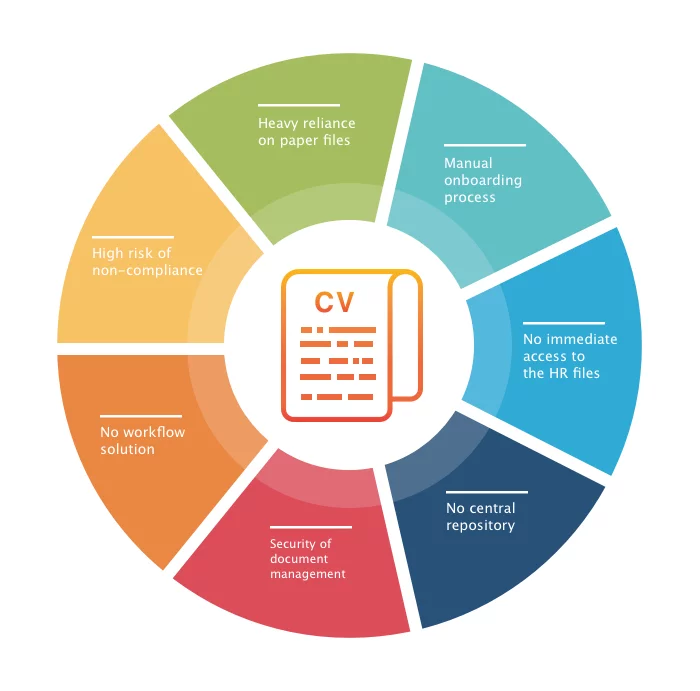 1. Effective onboarding
The onboarding includes numerous manual processes. HR professionals develop and implement paper-based checklists to perform each of them successfully. In document management systems for HR electronic forms replace written to-do lists and reminders. Human resources managers inform about new hires IT department, their supervisors and coworkers, and other specialists engaged in the onboarding process. They assign tasks to corresponding employees and track the progress. As a result, a new employee will be met with a ready working place.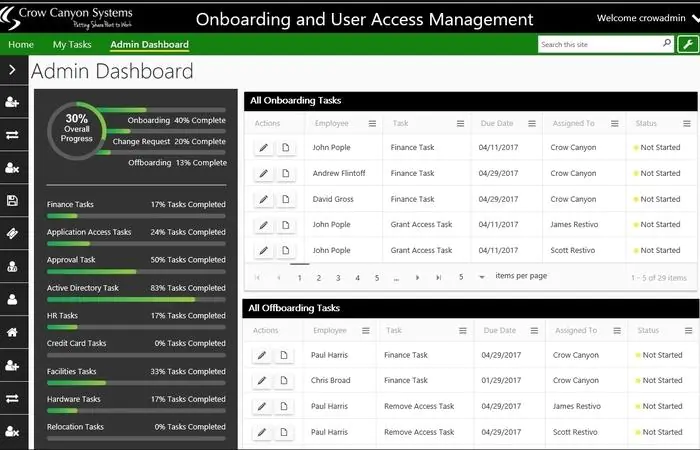 2. Lower reliance on paper files
Some companies avoid switching to EDMS software because business owners are often not ready to invest in advanced technologies or they are afraid of data breaches. As a result, their HRs continue to work with printed documents, and piles of paper are growing all the time. Hard copies are easily misplaced or lost. Besides, a natural disaster can destroy them in no time. That does not sound right, does it?
Even the most skeptic entrepreneurs will ponder over digitization after losing, let's say, an employment contract. They will get higher results with a human resources electronic document management system that will make their HR department effective with electronic HR-related records, and the limited number of difficult paper-based processes.
3. Security of document management
Since employee records contain a high volume of sensitive information, the protection of these files becomes a top priority for human resources managers. Fortunately, DMS solutions have advanced security settings for protecting the restricted data. Only the limited number of users are allowed to access them.
The audit trail is essential for the normal functioning of an HR department. It works best when every interaction with a certain file is logged. Other measures include data encryption, password management, and system of roles and permissions. Read-only permission will not allow accidental deleting of a specific document.
4. HR management on remote
Human resources management in enterprises differs from the HR activity in small and medium-size businesses. Since big companies have an extensive network of branch offices worldwide, business traveling happens quite often to manage them. Agree, it is highly inconvenient to carry stacks of paper.
An electronic document management system enables to access HR content quickly and efficiently from everywhere regardless of location, browser or device. Wherever HR is — at the office, having a meeting out of the office or holding training sessions with newcomers on occasion of opening a new office — documents are available. This system allows sharing policy updates or other key data with the colleagues, perform urgent tasks, and create, view and edit HR content.
5. Regulatory compliance
When it comes to maintaining employee records, HR faces several risks. These are incomplete, lost or misplaced files, non-compliant records keeping (e.g., violation of document retention policy) and risks related to sharing of personnel files.
Digital hr document management software automates records retention schedule. A DMS platform with role-based access prevents an internal data breach. In some document management systems, a user is automatically logged out after a definite period of inactivity. Thus, an unauthorized user will not see the sensitive information in case a previous one forgot to log out of a system.
6. Single storage for the documentation
HRs deal with different types of documents. Regulations impose separate storing of employment agreements, medical files, payroll records, I-9 forms, and other employee's private information. This paper clutter on an HR's desk is unbearable especially when a specific document required here and now is nowhere to be seen.
The department of HR prefer electronic document management systems that offer a centralized repository which allows storing all types of personnel files in one place. The files are organized carefully and can be quickly accessed, edited, printed and downloaded at any time. With the help of EDMS software, human resources professionals will always have all personnel files at their fingertips.
7. Automation of redundant processes
Employee onboarding, employee timesheets, performance management, vacation requests, and other HR-related processes can be daunting in companies with old paper-based document management.
Suppose an employee requests an annual holiday. A human resources manager should calculate annual leave, get the manager's approval, and record the leave for payroll calculation. Without automated workflow, each of these operations will be unduly time-consuming.
Self-service solutions as a part of HR electronic document management software allow employees to request annual holiday and update their contact details. HRs see the required information in one centralized place. All requests are tracked, approved and managed without delay.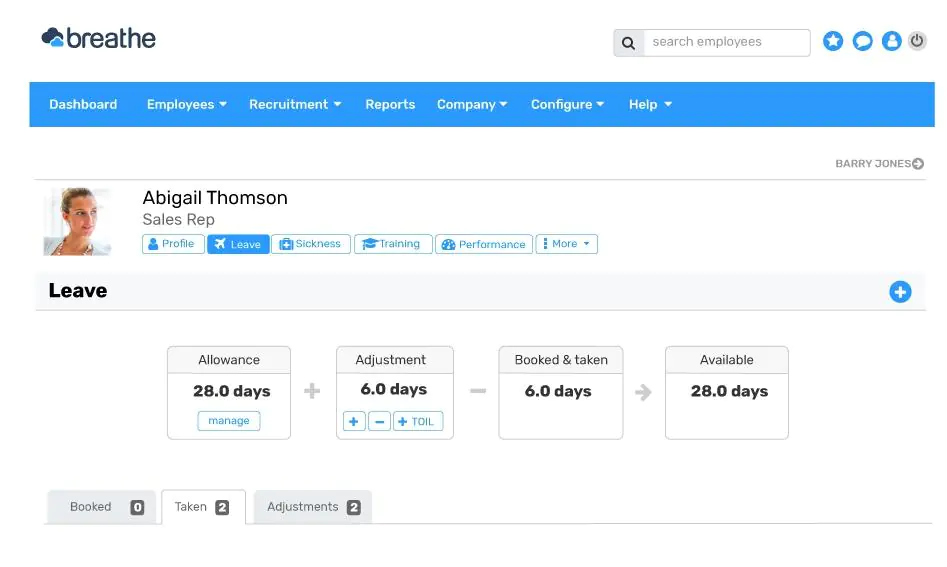 How to implement the digital HR document management
Existing software
Before you start seeking a developing company for a new project, pay attention to existing software and applications. If a future DMS must be integrated with other services, you can choose between a custom solution or a platform-based. The first is more expensive and time-consuming, but worth it if you do not need platform out-of-the-box features. Alternatively, you may choose among cheaper platform solutions based on the principle of open source.
If you need a separate app for managing HR-related processes, express your requirements a software development provider to get an affordable solution.
Web-based or standalone app
When it comes to implementing a new DMS system for the HR department you have two options: get a web-based app or standalone.
Large companies which want to reduce the scope of administrative work tend to choose web-based apps because they do not require installation or updating. A web-based app gives the employees the freedom to work from any place with the internet connection and satisfy customer' demands with modern self-service portals. However, companies often forget that slow internet connection can become a serious issue for employees with urgent tasks.
A standalone app seems preferable option there since it does not require internet connection. Despite the usability constraint, enterprises that want to protect their confidential data, choose desktop applications since web apps are more exposed to security risks.
Data storage
The next thing you should choose is a type of server where your data will be stored: a cloud server or a local one. When you opt for a cloud server, you rent the serving space in a Data Center and then access it via the Internet. Thus, you save on purchasing the hardware. However, if total control over the business data anytime is crucial for you, the local servers in your company's office building will suit perfectly. Surely, they are more expensive and require a lot of space, but some organizations are ready to pay a hefty price for getting full access to their data. Probably, you are one of them.
Preferable technologies
Perhaps, you had some preferences and had already chosen technology for your upcoming project. We recommend sharing it in advance to be sure that preferred technology is not outdated or overly expensive and supports the required features. If you have not decided yet, the Tech Lead of software development company will do research and pick out the right technology stack for you out of the plethora of solutions available in the market.
Platform for app development
If you turn up to a web-based app, think about a platform which will serve as its basis. In case you do not have any preferences, a vendor will offer you to build a Java-based DMS from scratch. If you have something in mind, all you can do is document your requirements in a Statement of Work and have it done based on default features with customizations.
The number of concurrent users
The number of concurrent users plays an important role. When the development team knows the expected number of employees of the department of hr accessing electronic document management software simultaneously, they can plan, measure and manage the capacity of the software. For example, they look at the peaked number of concurrent users per a second and plan to scale up the capacity if necessary. The number of system users defines how many service licenses you will need. And finally, concurrent users are essential for load testing that defines reliability and sustainability of your software.
Database migration
A software development company should know beforehand if they need to design a database from scratch or migrate your data from the existing platform to the new one. If you have a pre-filled database, a Tech Lead of vendor analyzes it and decides if it requires optimization or not. If the optimization is required, developers start organizing the data in your database according to the specific requirements for better handling and updating the database without any data loss.
An entity-relationship diagram (ER-diagram) is a helpful tool for database optimization. It shows entities in the database and relationships between them to a Tech Lead. He views the logical structure of the database and sees undesirable characteristics and redundant data which should be eliminated. If your database is optimized, a Tech Lead assesses the volume of your data and prepares the data migration.
How much does it cost?
Developing and implementing hr electronic document management could be expensive and time-consuming. But how much does it cost exactly?
Implementing a DMS system on an open-source platform solution will take 24-40 working hours. For example, we made a document management solution for a client on Alfresco with out-of-the-box basic feature set (data storage, advanced search, scanning, recognizing and imaging, the role-based system of permissions, audit trail, version tracking, discussion threads, task lists, and activity feeds). And, in addition, the client got a basic automated workflow.
Not to burden yourself with going paperless and put in order the work of the HR department, it will be enough to hire one outsourcing Senior Alfresco developer. Other extra tasks may engage Frontend developer and UI/UX designer in case you want a custom theme or branded colors of UI.
The cost of Alfresco development services depends on the country. Rates are as:
in Germany it will cost you from €30 per hour for a Senior Alfresco Developer;
US developers of the same level will charge $60 and more for their services;
a UK rate starts from £40 per hour according to Glassdoor;
in Australia, the minimal rate is $40;
Eastern Europe (inc. Ukraine) outsourcing companies offer Alfresco development services starting from $30.
To sum it up, it is quite feasible to get a stable DMS system with the basic feature set for $1000.
The final thoughts
We have shed some light on how HR files are organized and given our insight into the implementation of an EDMS for the human resources department. Now you know what employee records issues human resources managers may face and how a DMS platform can facilitate their work. All you have to do is to find a reliable vendor and get your DMS system implemented. If you need to specify some details, feel free to contact us and ask for a professional advice.
Frequently Asked Questions
What is the difference between HR and HRIS systems?

The human resource information system (HRIS) is a software that includes a wide range of management solutions for recruitment, employee performance evaluation, professional skills level up, etc. Human resource management often means an HR process digitization related to paper-based tasks (HR electronic document management).
What HR software to choose for remote employees management?

A significant part of remote employees is a new normal since the Corona outbreak. Companies need to find a way to move past this and ensure business continuity by managing employees remotely.

Pay your attention more to the HR software going beyond document management, including applicant tracking system, video interviewing option, onboarding portal, employee engagement, well-being monitoring tool, payroll solution, and others. Otherwise, you can extend your existing software with custom features.
On-premise or cloud: what is better for the HR software?

Growing remote work tendency will continue in 2021, and further, it seems. In this context, cloud HR solutions are more attractive than on-premises. Good internet connectivity is actually the only must-have thing you need. You can configure settings to tailor the cloud solution. However, if you need heavy customizations, the data security and availability are important or you want to have full control of your environment, a platform-based on-premise solution is better than a cloud analog.
When is it high time to implement HR software for my business?


Usually, the driving factor is bulks of paper documents the HR department suffered from, forced remote work, real-time feedback, role-based control, the order in document management storage, talent management, etc.

Also, there are visible adoption phases based on the number of employees. It refers to peaks of 1-25 employees, 26-50, 51-100, 101-250, 251-500, and so on, so forth when it is the best time to implement HR software of particular feature coverage.
What are the types of HR software?

According to the expected business growth, the following HR solutions will be in demand one by one: payroll software, personnel tracking, time tracking system, HR document management software, applicant tracking, performance management, onboarding management, skills upgrade, etc. You can follow your own HR strategy and stay natural in your implementations to respond to your business needs.