Internet of Things in Healthcare: What You Should Know to Make It Right

The future is happening in front of our eyes. Nowhere is that so apparent as in IoT in the medical sector, where, over recent years, many technological innovations have happened, such as feature-rich devices or microsensors. Yet, even more is expected to come in the next decade.
Recent forecasts from the US Census Bureau report that by 2025, 1.2 billion people will be elderly. This fact indicates the population's future needs for health wearables, the demand for which will be higher than ever. With this understanding, it is unwise not to seize the moment.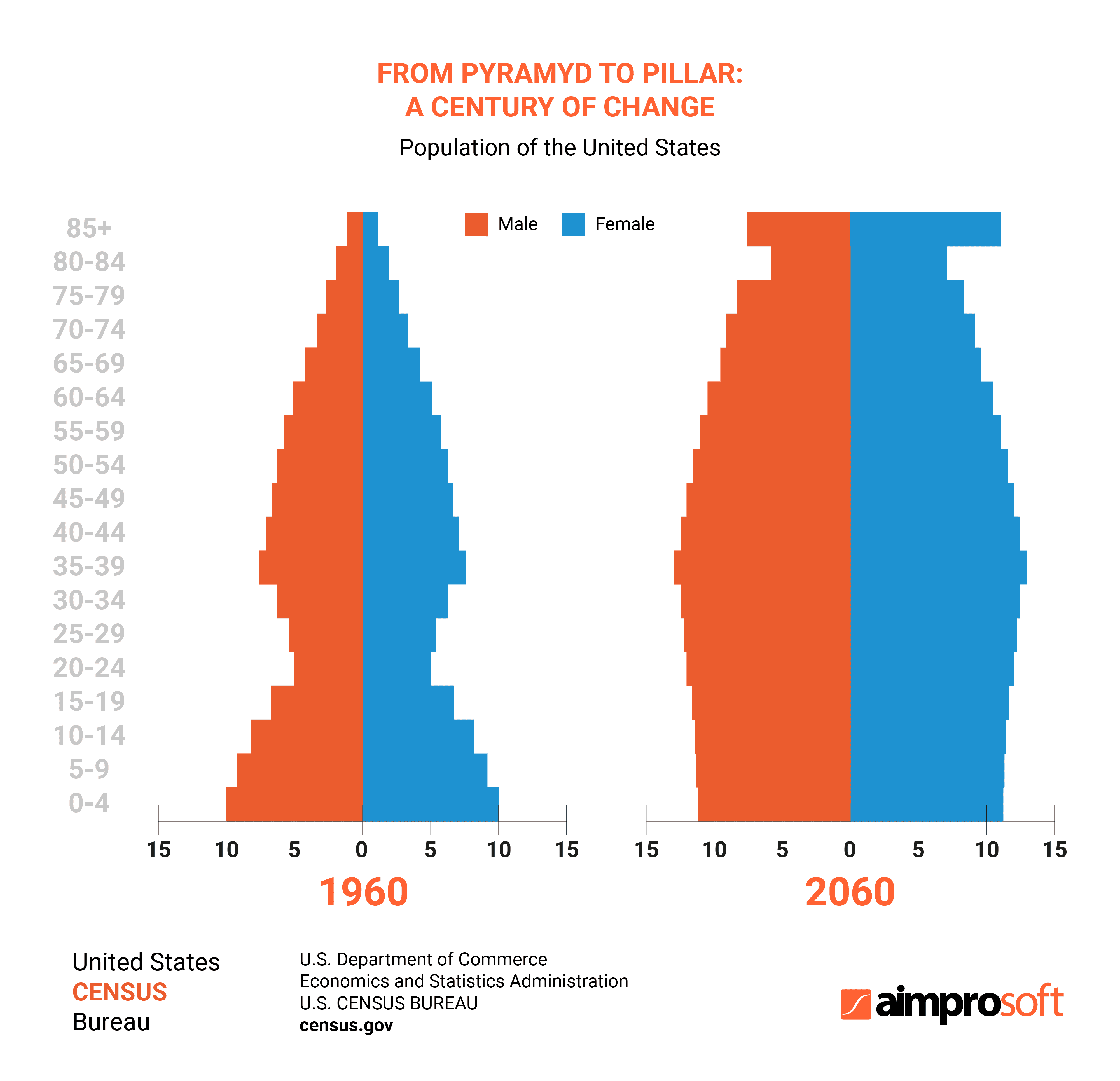 Statistics confirm optimistic forecasts: today, 70% of the best-selling wearables belong to the health and wellness industry, and 40% of all IoT-driven devices will be used there by 2026. The healthcare industry is projected to increase revenue by more than 135 billion by 2025. According to the forecasts of the McKinsey Global Institute, IoT devices will give a potential economic boost of $4-11 trillion by the same year, which naturally attracts investors and startups. So let's see how IoT works in healthcare.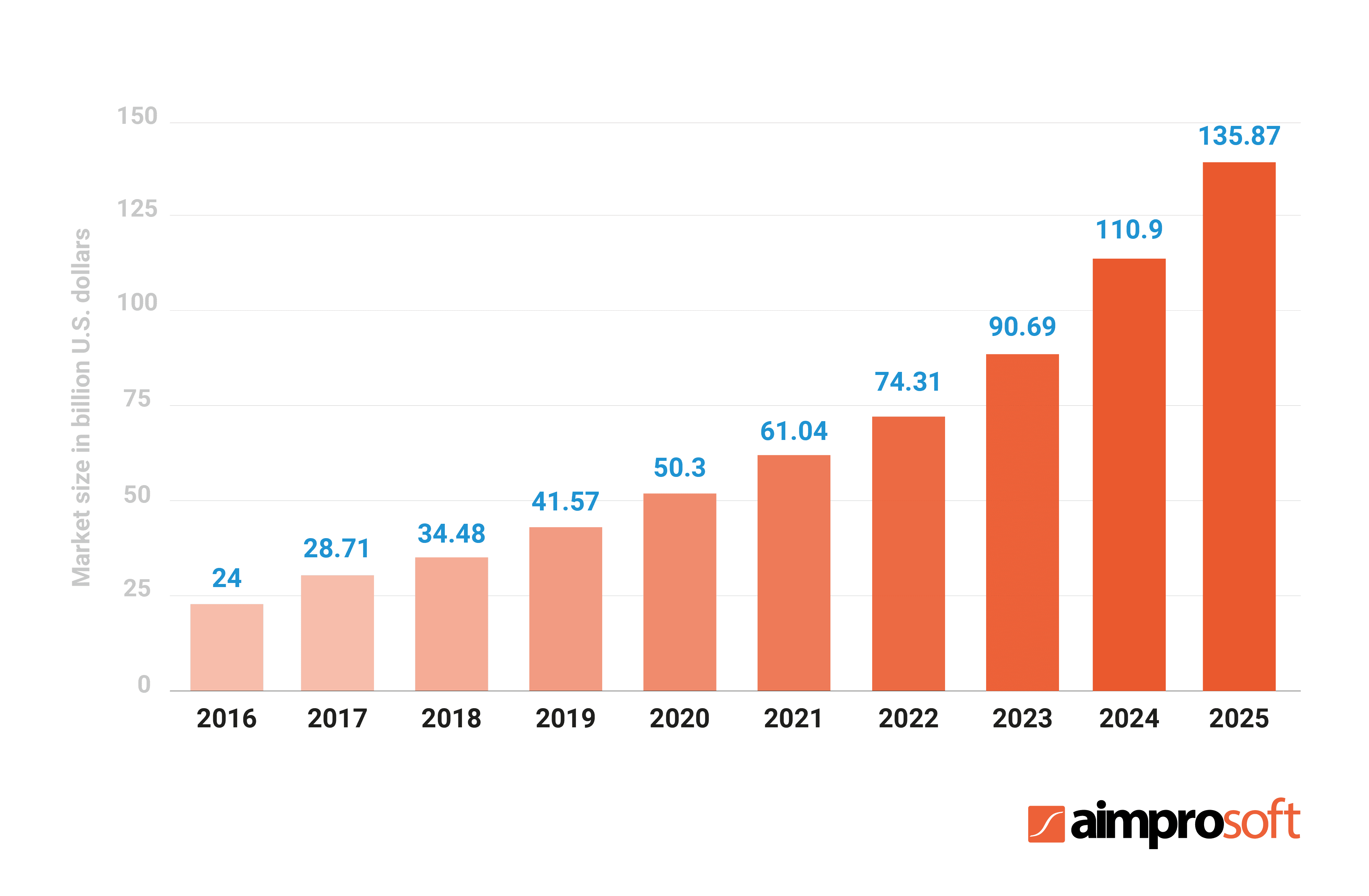 The most popular IoT use cases in healthcare
The healthcare IoT is transforming decades-old treatment practices, introducing new opportunities and approaches for both patients and doctors. We have selected the most popular IoT examples in healthcare. So let's start our journey by defining the best IoT healthcare use cases.
Digitally coordinated treatment
IoT is capable of smart remote monitoring of disease progression and health conditions for more effective treatment and control. This is confirmed by the following examples:
Heart monitoring
Smartwatches like Apple Watch are able to provide heart rate monitoring, which allows you to avoid constant visits to the doctor while maintaining observation of the health status. Monitor the formation of clots in the blood, Internet of Things healthcare devices can also predict heart attacks.
Asthma monitoring
ADAMM (Automated Device for Asthma Monitoring and Management), a wearable asthma monitor, can determine the symptoms of an asthma attack beforehand, which allows the owner to take preventive measures in time. A vibration signal and SMS message are warning about a threat. Among the other features, the device has an inhaler usage tracker.
Parkinson's disease monitoring
In 2018, Apple added a new API for monitoring Parkinson's disease to its watches. The innovation made it possible to automate the process of tracking symptoms (tremor and dyskinesia) instead of passing diagnostic tests under physician supervision and keeping a diary with symptoms tracking. The application is connected with the iPhone to give daily and hourly reports in a graph.
Cancer treatment
In June 2018, a study was conducted in which 357 patients with head or neck cancer were treated. At the same time, one group used the Bluetooth weight scale, blood pressure cuff, and symptoms-tracking app. Compared with the group that does not use these IoT devices, specialists observed less severe symptoms in patients whose conditions were regularly monitored and responded to.
Recovery from depression
Halo Neuroscience and Thync are actively working on special devices for mood-enhancing. Moodables are head-mounted wearables that affect mood by sending low-intensity signals to the brain. It can be applied not only in everyday life but also when restoring a difficult psychological background.
If you are interested in creating an electronic health records system, then find out what core features would make a perfect EHR system and what technologies suit best its creation
READ MORE
Reducing emergency waiting lines
Visiting hospitals and especially emergency rooms have been associated with long lines and time-consuming for years. IoT in the healthcare industry can change things with the latest innovations: New York Mt. Sinai Medical Center has been able to reduce wait times by 50% with the introduction of AutoBed. The program noted the available beds for new patients, so the first aid process accelerated and resource management was improved.
Ingestible sensors
Some smart healthcare using IoT seems like science fiction fantasies. Ingestible IoT sensors are exactly the kind of such high-tech marvel: due to their microscopic size, they can penetrate with the tablets into the stomach, dissolve there and send a signal to the sensor on the body with information about the needed medications for the patient and their doses.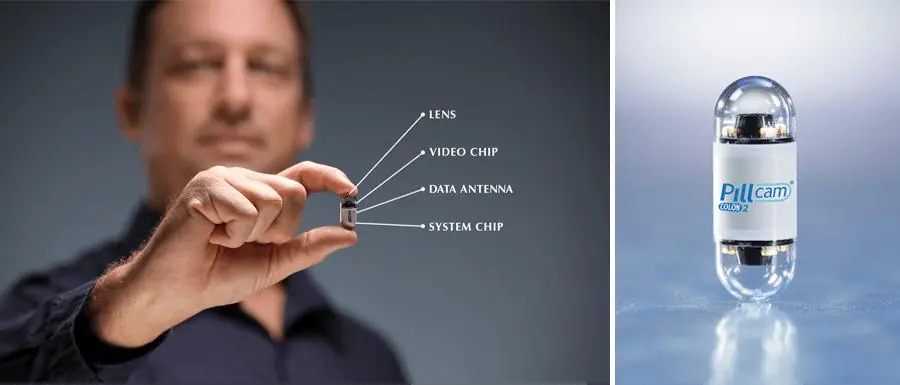 It results in doctors' access to accurate information about patients' needs right through the application. This technology can be used in almost all cases of the disease, such as diabetes in the Proteus Digital Health case or any others.
Whether to build a mobile app for healthcare or not? The answer to this and other most pressing questions about mobile application development
READ MORE
The benefits of the Internet of Things for the healthcare industry
The importance of IoT in healthcare is in providing new opportunities for the entire industry. The best thing is that all parties receive value.
Let's look closer at the benefits of IoT in healthcare:
For Patients
A variety of wearables can monitor patients' diseases (heart problems, cancer, Parkinson's disease, diabetes, asthma), and their health condition (weight, hearing, calories, mood level). This is of particular importance for elderly people living away from the family or without it because, in case of a health hazard, the connected devices will send a signal to a close doctor.
Interested in the customer relationship management healthcare systems? We have covered every aspect of Medical CRMs for the healthcare industry in 2021
READ MORE
For Hospitals
Besides obvious advantages of IoT technology in healthcare, such as monitoring the health of patients, hospitals benefit by tracking staff and inventory locations, monitoring hygiene, introducing pill reminders, providing medical equipment control, and better drug management. According to the National Broadband Plan, using Remote patient monitoring (RPM) coupled with electronic health records (EHR) will save the healthcare industry $700 billion over the next 15-20 years.
For Doctors
IoT gives greater efficiency to physicians, allowing them to monitor the patient's health more accurately, diagnose more precisely and objectively. Healthcare technologies using IoT make it possible to maintain close and stable contact with patients even at a distance, and the data collected provides more material for research.
For Business
The four-step architecture of IoT opens up new business opportunities, adding dynamism and value to it. The received data is aggregated and placed on the cloud, where advanced analytics mechanisms examine it and provide valuable business advice for fruitful outcomes.
IoT challenges in healthcare
Big changes are accompanied by various constraints. It is important to understand in advance what challenges of IoT in healthcare you may encounter when working on new products:
Protocols diversity
This problem comes up when integrating multiple devices. Despite the connection between various of them, the difference in their communication protocols makes data aggregation much more difficult, leading to slowed-down internal processes. The reason lies in the fact that device manufacturers have not reached an agreement on a single standard for communication protocols.
In addition to the main MQTT (Message Queuing Telemetry Transport) protocol, there are HTTP (Hypertext Transfer Protocol), Protocol Buffers, etc. This diversity adds complexity to the work of performance engineers, who need to select testing tools for a specific protocol combination.

Security and privacy
One of the essential issues of applications of the Internet of Things in healthcare is security. Considering the diversity of protocols, as well as the lack of clarity on the issue of data ownership regulations, private information is extremely susceptible to cyber-attacks and hacks. This leads to the threat of the Personal Health Info (PHI) abduction, its public exposure, or even the creation of fake IDs for one of the most popular issues — identity theft.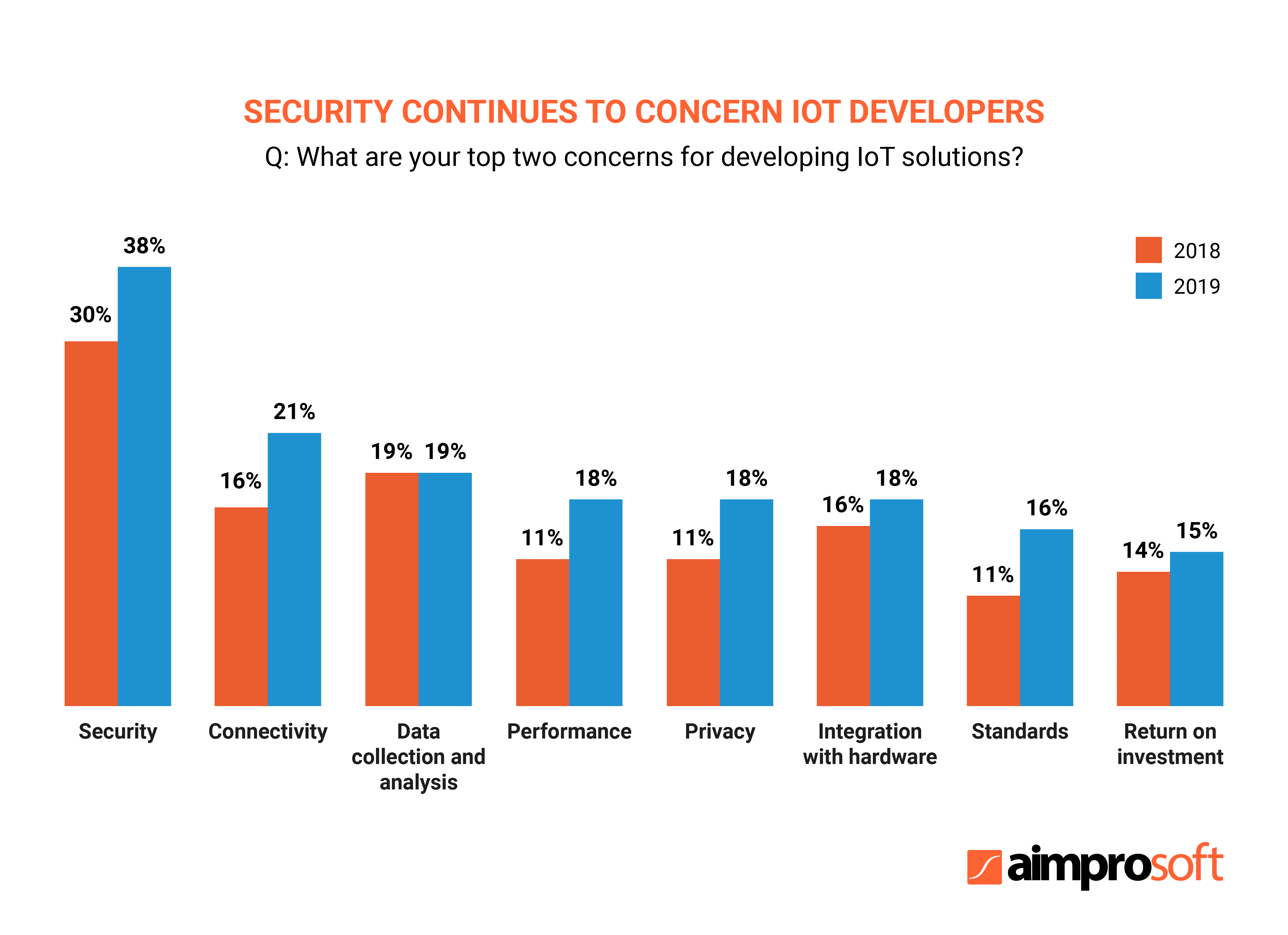 You can adopt the following actions to prevent hacks and protect sensitive information:
incorporate security in the design of the IoT and healthcare devices;
take care of the correct authentication;
implement an in-depth defensive strategy, according to which several layers of security provide protection against specific risks;
ensure proper access control.
Data overload
Security is not the only data-related issue. IoT-based devices collect so much information that analyzing it all and drawing conclusions has become a real problem for doctors. With the increase in the number of devices and amount of health data, the process of analysis and decision-making becomes more difficult.
Internet disrupting
While website crashes are quite a common thing, crashes of IoT healthcare devices are inadmissible. They are involved in the vital processes of patient treatment, such as health monitoring or medicine dispensers tracking. Realizing that you cannot completely protect the product from critical errors, you need to prepare it for such situations. Your QA specialists should make sure that switching the device to offline mode will not become a threat to life, and data transmissions will not be violated during technical failures.
The more you know, the better armed you will be. But now is time for turning to the practical side of life: how to implement an IoT in the medical field so that it works smoothly and meets all the described requirements? We have learned it from our own experience working on real projects and ready to share it with you.
Healthcare solutions developed by Aimprosoft
In 2011, a former client approached Aimprosoft with a new idea for a remote healthcare startup selling IoT medical devices. Our task was to organize all the relevant infrastructure, which included the creation of:
aggregation server;
doctor portal;
patient portal;
Liferay portal;
Back office;
online store;
blog with news.
From the customer side, it was only necessary to solve the hardware issue by ordering medical sensors or contacting hardware development companies for building them.
We worked with the IomT way before the industry became popular in the 2010s, which gave us a great advantage in the course of work on the project. Since IoT and healthcare are focused on a large amount of real-time data and requests, we made a fail-safe server to increase the reliability of the system. A choice of technologies facilitated this: taking a low-level server, we used Java with Netty to create it.
The choice of Netty was due to its ability to cope with heavy loads, as well as the advantage of real stream availability. In combination with the JVM, Netty allowed achieving horizontal scaling for faster work. Finally, we conducted load testing to withstand a load of 100,000 requests per second.
During the work on the project, we used a wide range of technologies:
| Development stage | Core technology |
| --- | --- |
| Rest Server | Java + Netty; |
| Doctor and Patients portals | Java + Angular |
| Back Office | Liferay |
| Mobile application | Android |
| Online store | Shopify |
| Blog | WordPress |
As a result of our meticulous work, the customer created a successful business with a weekly profit of hundreds of thousands of dollars. Initially, the main healthcare software development forces of the project were comprised of Aimprosoft specialists. Over time, the customer began to recruit people for working on-premises, and at the moment, our developers are involved in the most difficult tasks. Thus, Aimprosoft both helped the customer to grow by making a turnkey solution and still provides technical support.
If you want to dive deeper into IoT matter, take a look at another healthcare application we have developed
READ MORE
To conclude: the impact of IoT on the future of the healthcare industry
To date, IoT has already got into the healthcare sector in the form of ingestible sensors, tracking systems, and big data analytics. Healthcare IoT applications allow the medical industry employees to rely on robust and comprehensive technologies for monitoring and tracking the condition of patients. But what tomorrow holds for IoT in the medical center?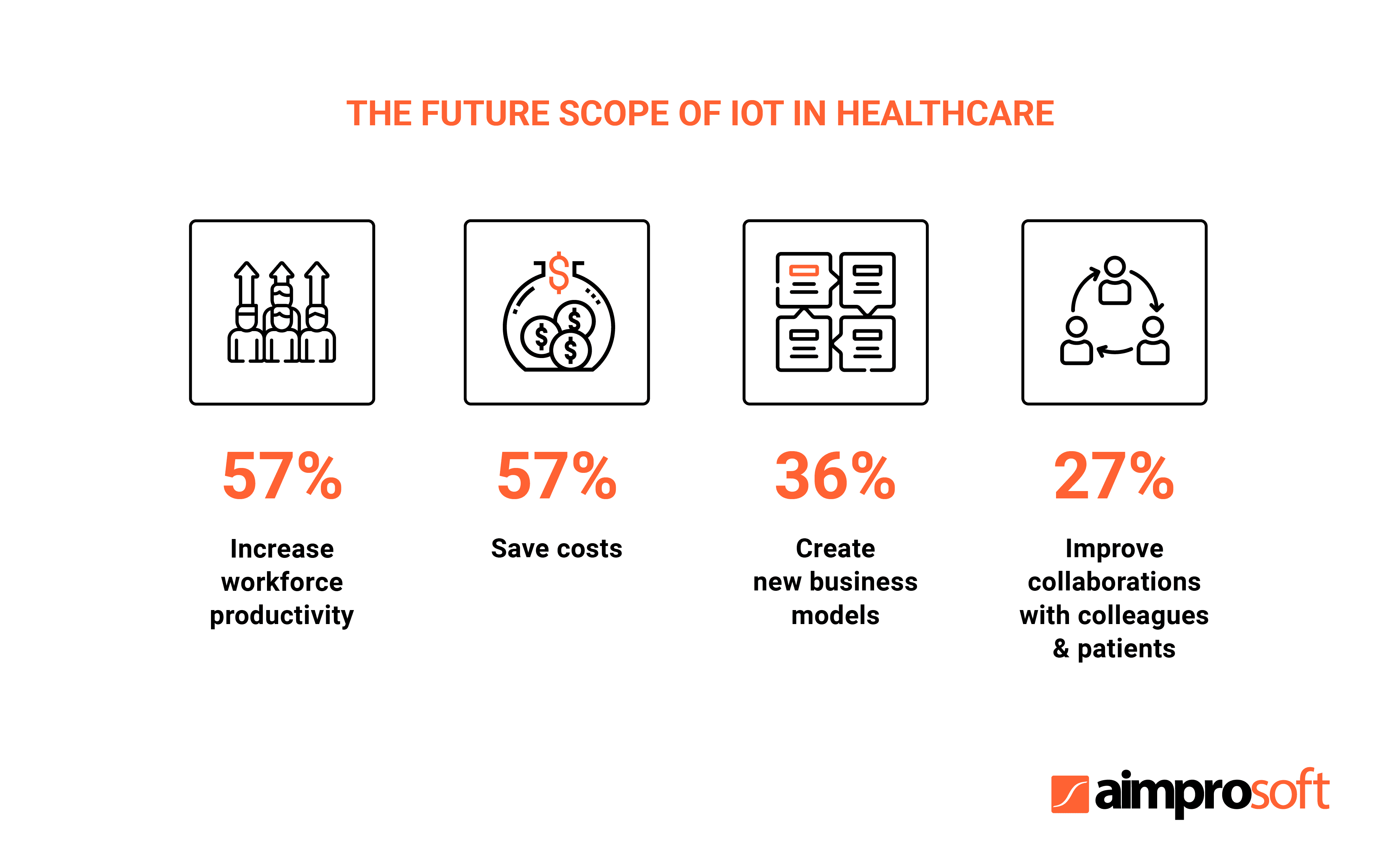 Experts predict a number of changes:
with proper development, wearables will have a huge impact on healthcare socially (enhancing the quality of patient care), economically (cutting down the costs), and scientifically (enabling broad citizen science). Together with a flexible business model and improved data security, it is quite capable of making a revolution in this area.
Owing to the development of the Internet of Things and healthcare, as well as mobile technologies and Electronic Medical Reports (ERM), a huge amount of data will be generated. This fact will necessitate the correct and credible processing of the health information and the formation of interactive platforms, giving rise to new monetization methods.
With the advent of more refined healthcare IoT sensors and tracking mechanisms, the focus of health wearables will shift from personalized fitness devices that dominate the market nowadays to the medical sector's collective needs.
In the long term, IoT development will bring a healthier lifestyle, reduce health problems, the occurrence of diseases, and increase the efficiency and convenience of medical services.
Want to get a rough estimate for your IoT software solution?
Get in touch with us and we will provide one as fast as possible
TALK TO US
To become winners tomorrow, you need to act today. The bright future of IoT in healthcare is confirmed not only by statistics and expert opinions but also at the level of the economy, as healthcare spending in the USA will consume 20% of the GDP by 2026. Contact us, and we will help you conquer IoT and medicine markets among the first.
Frequently Asked Questions
What use cases are the most popular in healthcare IoT?

New IoT use cases for smart healthcare appear every year, but only a few of them remain popular for a long time:

digitally coordinated treatment;
emergency lines reduction;
ingestible sensors.

If you want to dig deeper into each use case, you may go to the "The most popular IoT use cases in healthcare" section.
What benefits does the Internet of Medical Things bring?

Each involved party benefits from the IoT implementation in healthcare: patients receive better health services, healthcare providers improve their infrastructure and workflow, and doctors get greater efficiency and convenience.
What challenges of IoT in healthcare await enthusiasts?

Among the main challenges of the Internet of Things technologies for healthcare, we can highlight:

protocols diversity;
security and privacy;
data overload;
internet disruption.

For more information on each challenge, read this article's "IoT challenges in healthcare" section above.