Articles
13 September, 2017
Top Approved Retail Tech Trends 2017 to Boost Sales Offline and Online Part 1

Comparison in fashion retailing
| Customer Need | eCommerce Advantage | Physical Commerce Advantage |
| --- | --- | --- |
| Find things for me/inspire me | Vast catalog Digital connections to social networks Search engines | Product touch and feel |
| Help choose what's right for me | Personalization engines Crowd-coursed recommendations | Try it on for fit Associate advisor |
| Buy | One click pay and ship | Take it with you now |
Table 1. Approach of merging the best of online and in-store — digital and physical — shopping by the case of fashion.
Source
The journey from retailer to consumer is on the way of surmounting permanent seismic shifts in changing consumer behavior. The hyperscale penetration of digital technology in retail had changed completely in the last years. Perhaps it won't be wrong to say that we are living in a society where the prevalent majority of people belongs to the generation of the first adopters of technology as second nature.
Technology is a backbone of any future-ready retail or e-Commerce business. World-renowned companies like McKinsey, Gartner, Forrester issued reports with predictions on the spirit of the retail in 2017. Being in retail app development, we decided to collect the hottest trends of the current time. A new business season has already started. It may be useful to flash back to the past and rethink if your business is well under way.
1. Chatbots — Personal shopping assistants
Chatbots are programming robots designed to preserve the illusion of human conversation with customers through artificial intelligence. Bot engines conduct natural language messages into structural data to be widely used in retail and e-Commerce customer journeys. They drive conversations without human intervention to engage with people on aiming to reach business goals: to give a hand stimulating sales, to interact with people in cases the mechanical actions could be converted into soulless chat without sacrificing the quality of provided services. Bots are applied to confirm payments, notify about an order shipment or delivery, share special offers, and many other kinds of personalized experiences generated by customers.
With the first appearance backing to 1994, bots have been booming since launching the Messenger Platform by Facebook which enabled to build over 33 000 bots for businesses already. The list of companies developing chatbots is not limited to the latter: it is also Avaamo , Chattypeople, Meokey, Smooch and many others which caught the hype.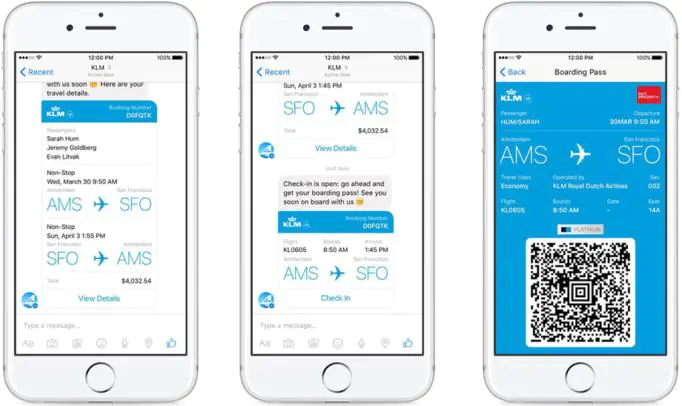 Image 1. Chatbots of KLM
2. Virtual reality and augmented reality
Virtual Reality (VR) devices had a real breakthrough in the entertainment market, gaming, ticket vending, traveling, education, healthcare, military, and retail for sure. In practice, VR benefits in building a virtual store being not so costly venture as launching a real one or reimagining living spaces for customers. Oculus Rift, Vive, Gear VR, and PSVR represent a range of VR early adopter and trend-setter devices.
Augmented reality (AI), in contrast to VR, augments the real-world environment with computer-generated graphics. AR-powered apps are indispensable in fashion with smart fitting rooms and memory mirrors helping shoppers to experience noncontact trying-ons and get captures pictured of looks. Beauty apps are assistants as virtual artists when finding a perfect makeup look.
3. Internet of Things
Annual investments in IoT development are mind-boggling. With a market leader in this space Qualcomm, IoT technologies are used to being mentioned with figures estimated over dozens of billions of dollars. Assuredly, retail can't stand aside.
Here are some examples of how beneficial application of IoT in retail might look.
Warehouses with sensors equipped shelves, automated inventory verification, and micro-locationing technologies are revamped to find spread across items quickly.
https://youtu.be/Cps7U0lAzrc
Supply chains are innovated with smart robots, sensor devices and marked packs to track the popularity of goods, monitor the condition of perishable goods and respond promptly when items are run out autonomously.
Store shelves mapped by various sensors placed throughout the shop shows the points where customers make a decision to buy generating up to 10,000 unique data in a single visit.
Location-based beacons are greatly appreciated by retailers for their ability to notify shoppers about special offers, send personalized promotions for those who are around the store.
Read also how to build a location based app
Opportunities to use IoT are vast in scope. Each of market players is free to discover its own.
4. Omnichannel and Cloud Integration
Paired with IoT the omnichannel profit is achieved due to the effective teamwork of 'smarts' like price tags, a pantry connected to a single management software with an analytical system, etc. Up to Microsoft, the data fusion enables to uncover shoppers' expectations and motives with further analytical discerning to make customer journey better.
Omnichannel is worth in retail due to its 'immersive effect' on a consumer. The focal point of digital-native, or virtual commerce, companies like Amazon, Away Travel, Bonobos and others is customer experience to be unparalleled. Born from a desire for cult-like web-service providers, v-commerce retailers narrowed in on consumer needs with the help of omnichannel capabilities. With a vast majority at play, SAP Hybris solutions are at the peak of almightiness there. With a growing base active clients caused by merging offline and online distribution channels, integrating with cloud becomes all-important for agile and scalable retail infrastructure to have.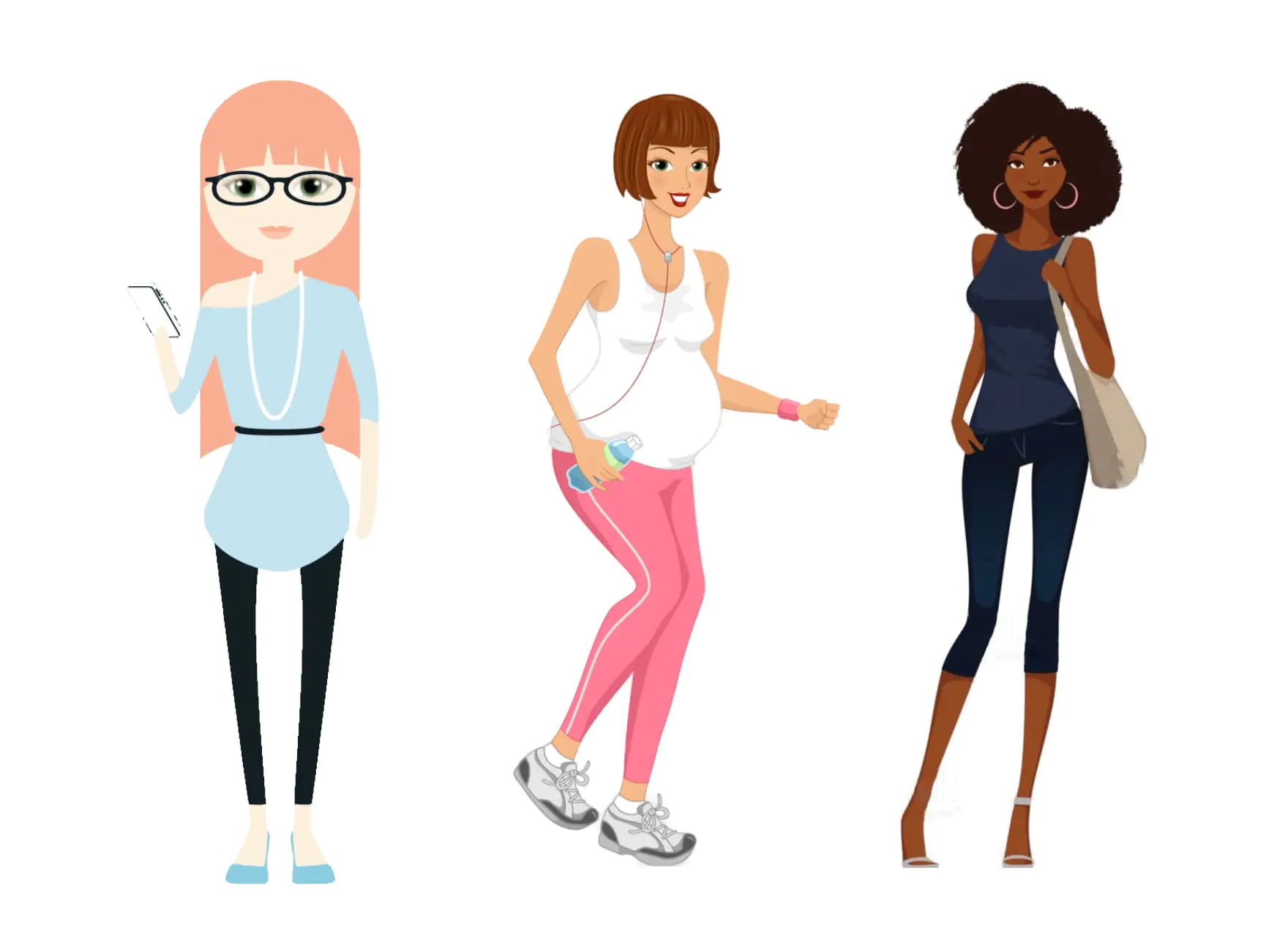 Image 2. Millennials, moms and multicultural shoppers
5. M-Commerce
The popularity of mobile devices in consumer demand surged up like a shot. Let's be honest; our mornings begin not with coffee. The first touch after waking up is made to switch off the alarm. Smartphones are the perfect marketing platform affecting closely around the shoppers.
Emerging trends to which retailers should make sensible bets are:
Mobile Image Recognition (MIR) for snapping products on the move.
Video shift for unleashing the power of rich media content.
Mobile single-click payments.
Near field communication (NFC) syncing with bank cards by waving smartphones.
Please MMM commerce audience — millennials, moms and multicultural shoppers who drove 81% of all mobile transactions and goes ahead.
Augmented reality apps like ROAR, Amikasa, Ink Hunter, Wikitude World Browser.
At the heart of m-Commerce lays a predictable on-the-go demand to be faster and simpler which spurs retailers to relieve consumers from pulling the wool over their eyes. To make it happen, we recommend reading our article about building a mobile eCommerce app.
It's not over yet
There we'd like to take a break for a week to continue with the rest retail trends. We assure you we have got some tricks up our sleeves. To be continued.