Wita w Polsce! AWS Summit gathered technologists from Central and Eastern Europe to delve into AWS services and solutions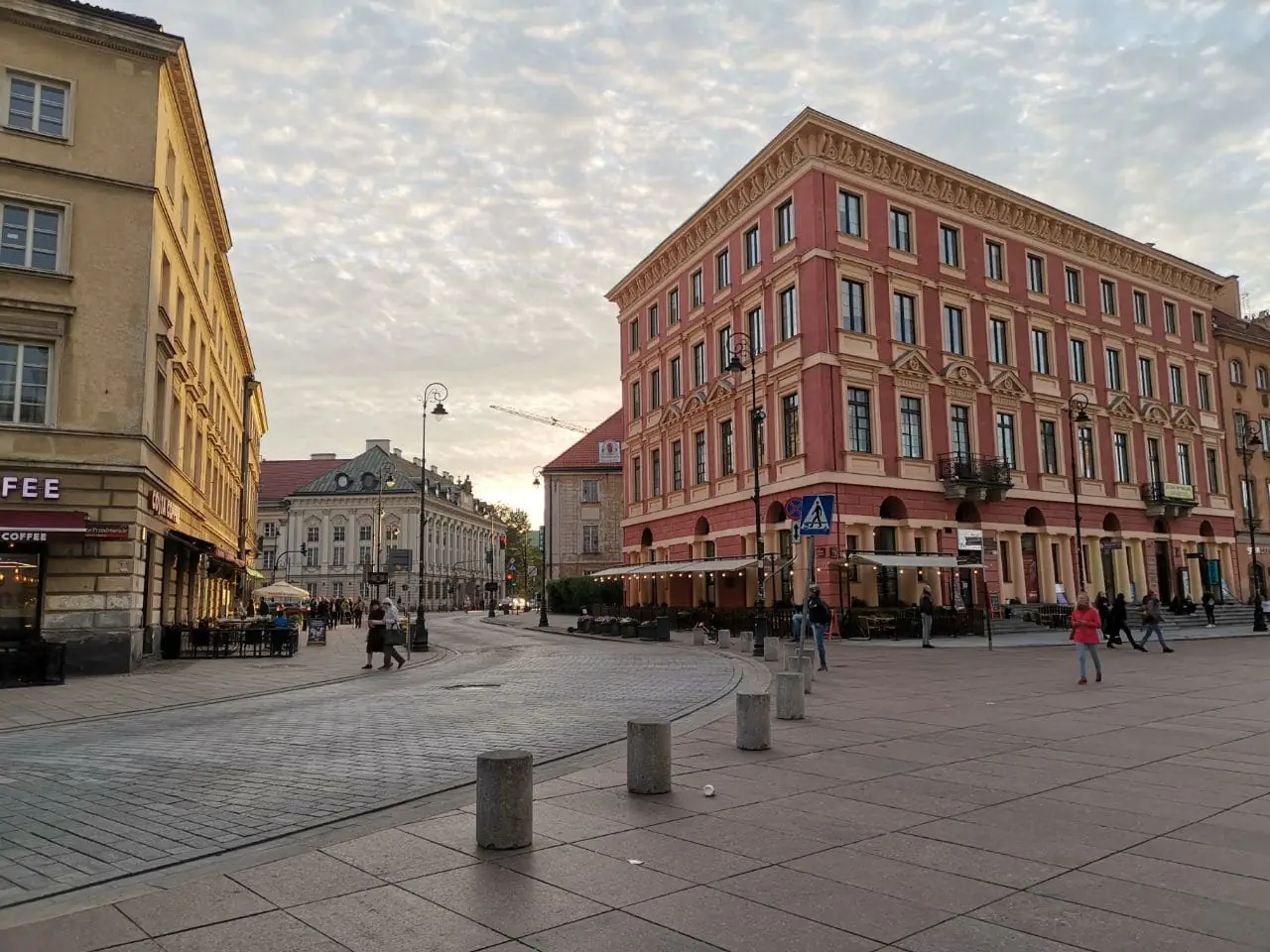 Over 2 500 techy professionals, 26 top AWS experts and masters of their craft met on the 30th of May in Warsaw to discuss a wide range of topics from new Amazon services and architecture to performance and operations.
The AWS Summit is a series of conferences held every year in major cities around the globe with the main goal to outline and clarify the latest AWS trends for hands-on technical professionals.
This year the turn of hosting the event came to our neighbors in Poland, so we had no alternatives but to join the party.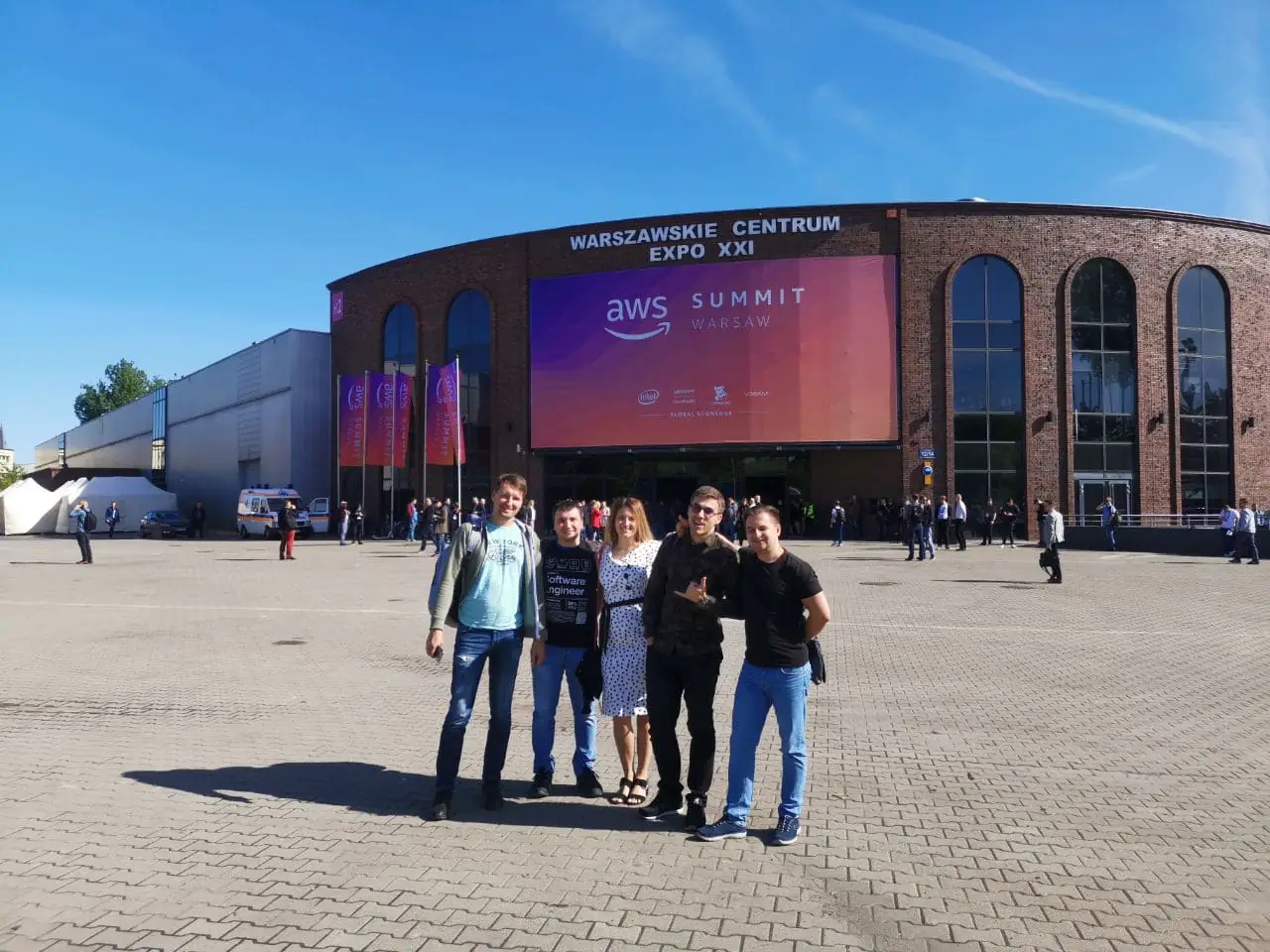 The major thread run through the summit was how the AWS cloud platform is accelerating innovation in business with its constantly developing fully featured services.
Aimprosoft team, being a proficient user of AWS, is always open to new knowledge that lets us keep abreast of the times. Machine Learning (ML), Internet of Things (IoT), Database Migration, Security, and Cloud were the highlights of this year conference.
Scalability is a tough requirement for any software solution nowadays, so the session about breaking the traditional monolithic architectures with AWS container services was something impossible to skip. Deep dive was also made into building high-performance, Internet-scale applications with AWS database services. A PostgreSQL-compatible option was introduced as an extension to Aurora relational database. IoT is a hot topic, and the discussions were circulating around AWS IoT broad out-of-the-box functionality, integration with AI and security.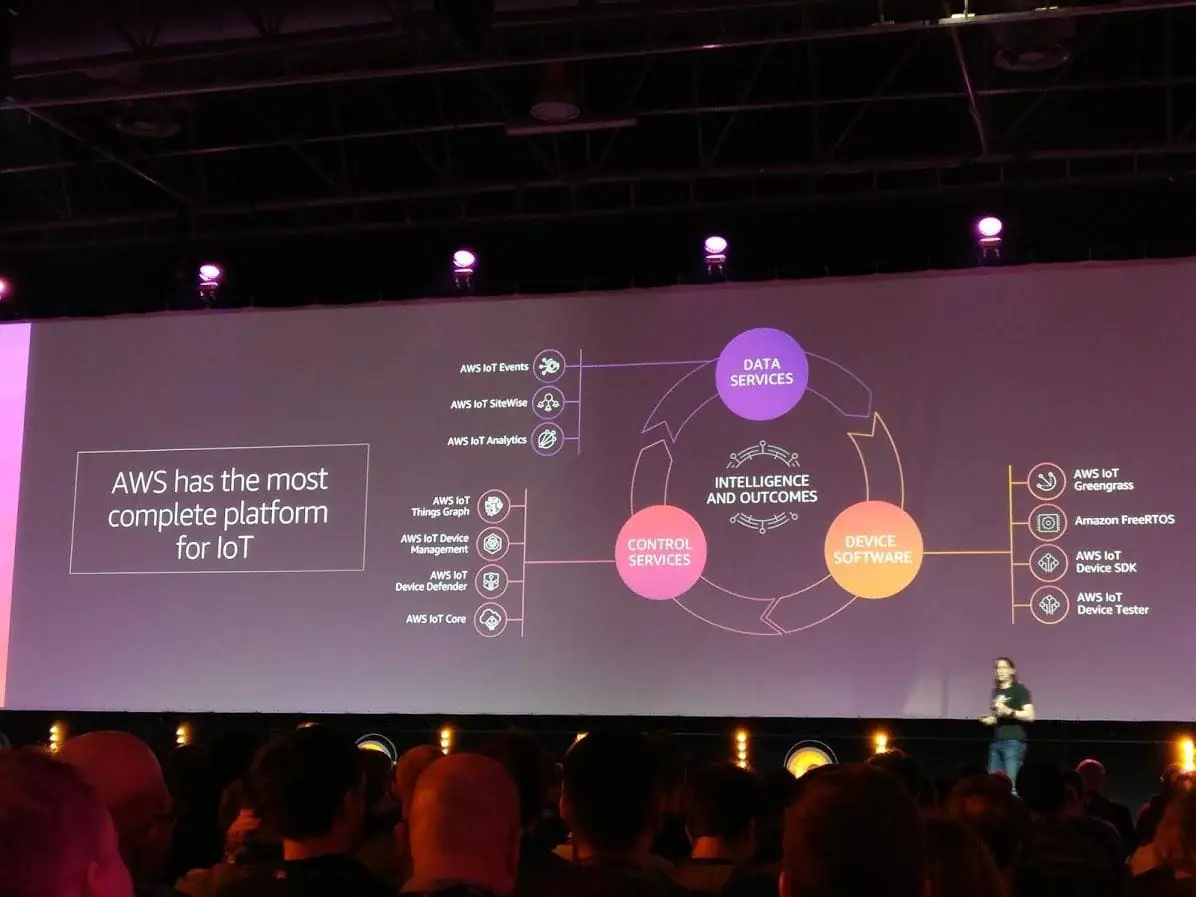 As security is a great concern ever, and an issue we at Aimprosoft invest a lot of our efforts in, it was the top-notch information that AWS security is being expanded and modified through the new service 'AWS Tower.' It addresses organization management aggregation service that will manage AWS user access to the multiple AWS accounts, ACL, team management, etc. The discussions covered not only administration security issues but also analysis of apps vulnerability. AWS Lambda, ML, AI, AR/VR were the other talking points of the day.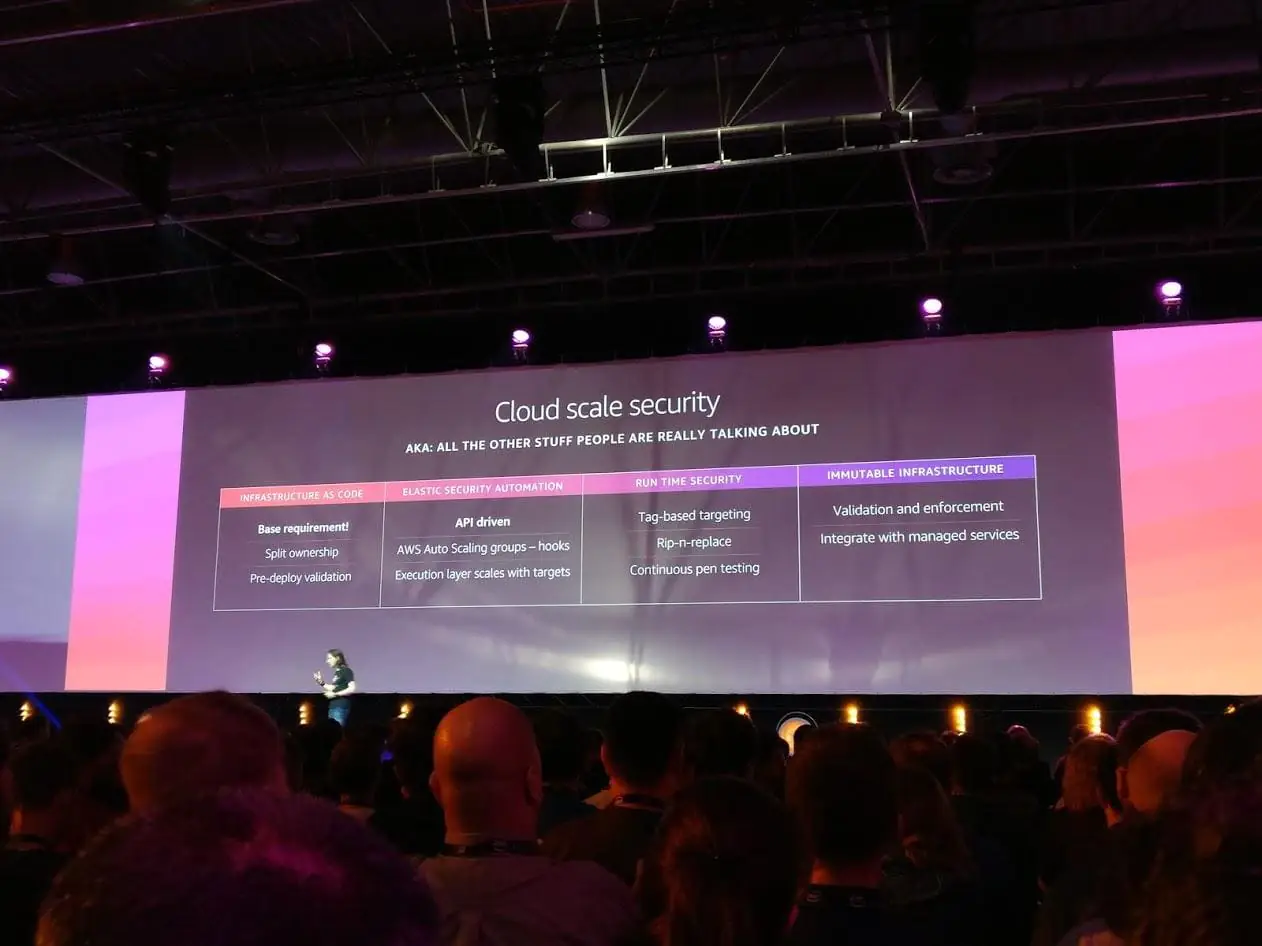 The world of innovation moves forward through communication and collaboration. Aimprosoft team represented by our Senior Software Development Engineers met and exchanged knowledge with their international colleagues, laying grounds for the future cross-country partnership.
The interest in Ukraine as one of Europe's leading countries for IT innovation led to the openness of many international companies to outsource. The core Aimprosoft development services like Java, .Net, Scala, PHP, NodeJS, Alfresco, Hybris and Liferay enterprise software solutions are at the forefront of high-tech technologies that made Ukraine an attractive IT hub in the world.
We felt deeply inspired by the speeches heard from the scene. The conference opened with a powerful keynote from Glenn Gore, Chief Architect at AWS, who set the direction of the conference agenda on "the latest trends and thought leadership that happen in cloud, technology and innovation."
Alex Casalboni, Technical Evangelist at AWS, gave an insight on Lambda capabilities for cost and performance optimization. It sparked a few interesting ideas on how to increase Lambda performance. Our special interest caught Margo Cronin, AWS Solutions Architect, who provided a real deep dive into security with AWS ACL. The speech of Esteban Hernandez about newly developed Amazon out-of-the-box functionality integrated into IoT rocked as well.
Julio Faerman took his turn on the stage to broaden the topic of building internet-scale applications with AWS database services. The panel of speakers shined, and the only thing we regretted was the impossibility to be present in many places simultaneously.
The summit raised the bar to a high level. It will be best remembered for its technical and practical core as well as the friendly and inspiring atmosphere thanks to the bright network of techy co-thinkers rubbing shoulders in one place.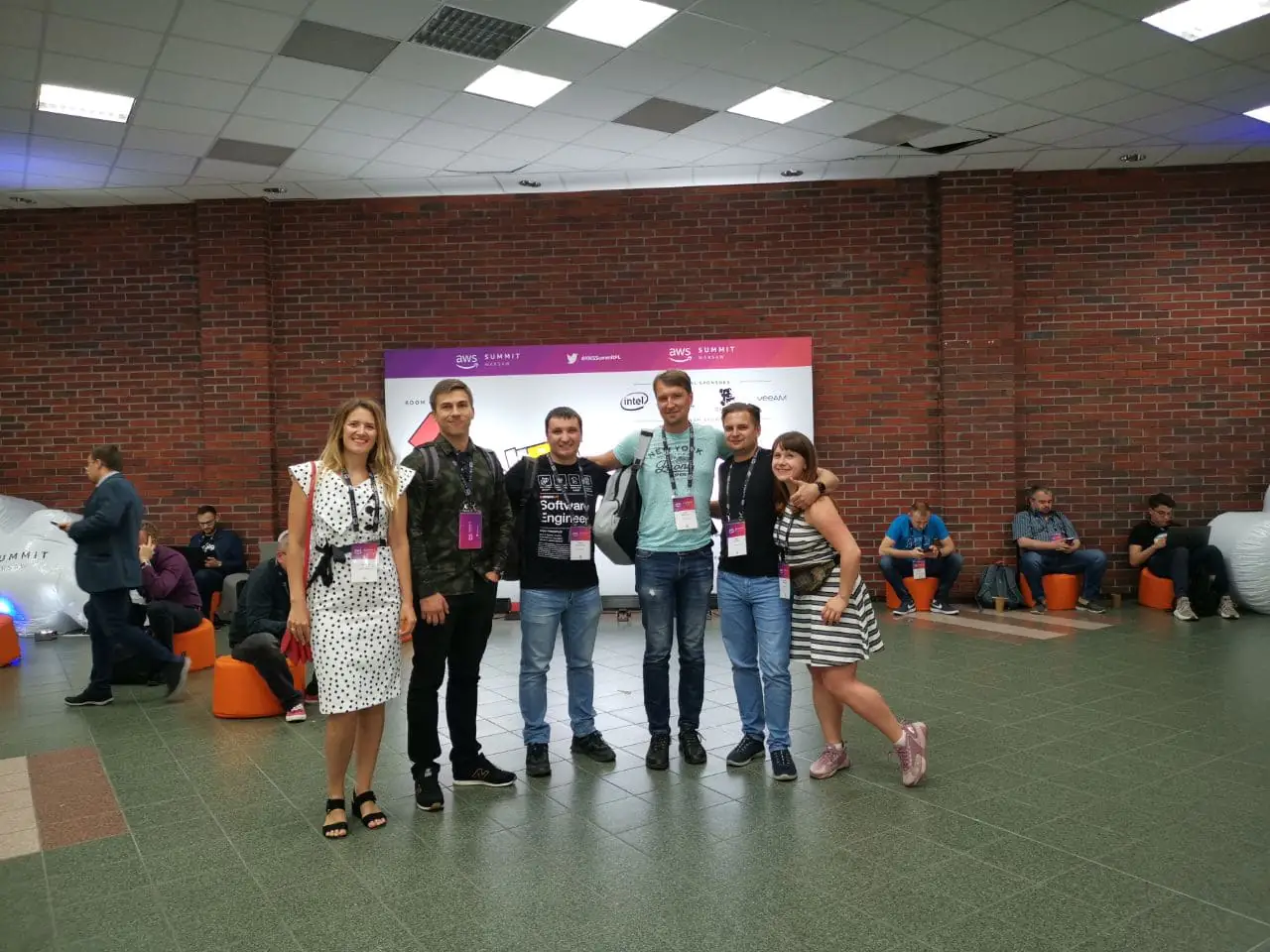 Summing up
It was an eventful conference day filled with a large scope of technical material where everyone could find the topic of interest for themselves.
Our Heads of Software Development Departments were enthusiastic:
"The event appeared to be a trigger of thoughts in the digital ocean of solutions, showed the potential of AWS platform and significant extension of tasks spectrum solved on AWS basis", Igor Sushko said animatedly.
"The conference was held on a very high level. Speakers were impressive, topics like machine learning, IoT and security were on the bleeding edge of technologies; cool place and friendly bunch of technical peers added to the overall positive impression. Everything was AWS-centric, but that was the purpose of our gathering", Mykola Martynenko summarized.
About Aimprosoft
Aimprosoft is a Ukrainian software development company headquartered in Kharkiv, Ukraine. A history of the company goes back to 2005 a year when it was established. A customer-centric approach has grown us into a solid team of professionals which provides dedicated resources of the highest qualification.