Making a Mobile Video Chat App in 2020: What You Have to Do?
A person visually absorbs about 85% of the information about the surrounding world. Visual perception is something that you can use now as an advantage in business. Trends show a steady increase in interest in video chat, the popularity of which among millennials already exceeds the text counterpart.
Video chat is not only preferable for communication but also finds successful use in business processes. Bring this text into focus from the right angle and continue reading the article to learn how to make a video chat app.
Best existing examples of video chat apps
Before moving on to video chat application examples, let's clarify this concept. In most cases, video chat apps are instant messengers that use high-quality video recording capabilities. These include WhatsApp, Viber, and many others.
At the same time, there are pure video chats that do not have text messaging. Among them are GoogleDuo, FaceTime, etc.
Therefore, let's explore video chat apps in their entirety, to show the historical path they have gone from the moment of appearance to the kind they are now.
Skype
Created in 2003 and 8 years later bought by Microsoft for $8.5 billion, Skype is, by far, one of the most famous video chat apps. With more than 300 million users per month, the messenger makes money on the commercial licensing, subscription, and prepaid credits that allow contact non-users. Microsoft does not unveil the exact amount. Among its main advantages as video chat applications:
video conferencing with up to 25 people;

the ability to call any device (Skype, landline, mobile phone);

exchange of multimedia, text and voice messaging, sharing highlights of the day.
Skype was one of the first messengers with free voice/video communication that focused on the broadest audience, from family to business, which allowed it to become one of the leading players in the market.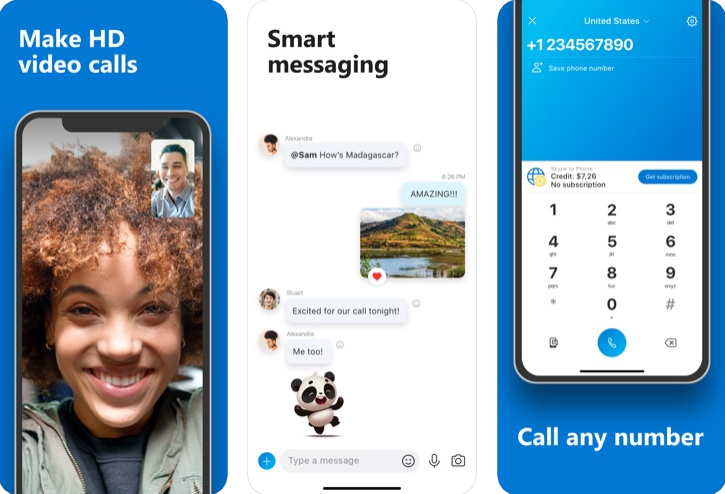 Snapchat
Focused on the audience of millennials, Snapchat outstripped such titans as Instagram and Facebook in popularity among young people since its creation in 2011. It became the answer to the fatigue from the turnover of personal data on the Internet and concentrated on the full spectrum of human emotions. The following features distinguish it from dozens of other video chats:
short clips only available for 24 hours;

various filters for video;

creating and sending GIF shots;

warnings about the share of your snapshots.
Snapchat finished last fiscal year with a profit of $389 million through snap ads, sponsorship partnerships, licensing, as well as through branded geofilters. Its success was a confirmation of the visualization trend development and narrow focus in modern applications.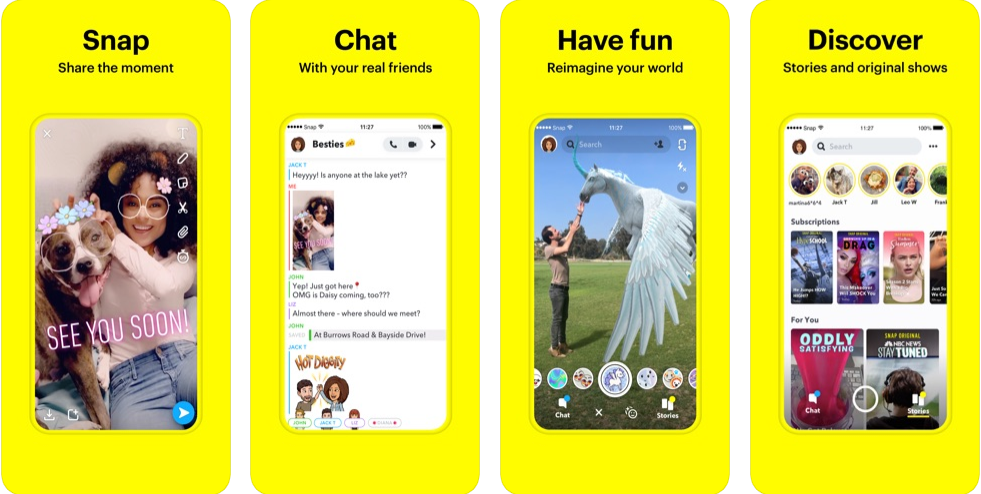 Google Duo
Released in 2016, Google Duo abandoned text chat and other related attributes of instant messengers, focusing on video calls. Keeping simplicity, the application has overgrown with new features every year:
HD 720 video quality;

Knock-Knock function, allowing you to see the caller before the start of the conversation;

WebRTC optimization for stable operation with low internet;

Deep integration with Google services.
Like other Google products, Google Duo is free of charge. An example of such heavyweight players as Google creating apps dedicated exclusively to video chatting, allows us to notice a tendency to shift communication from text to video format.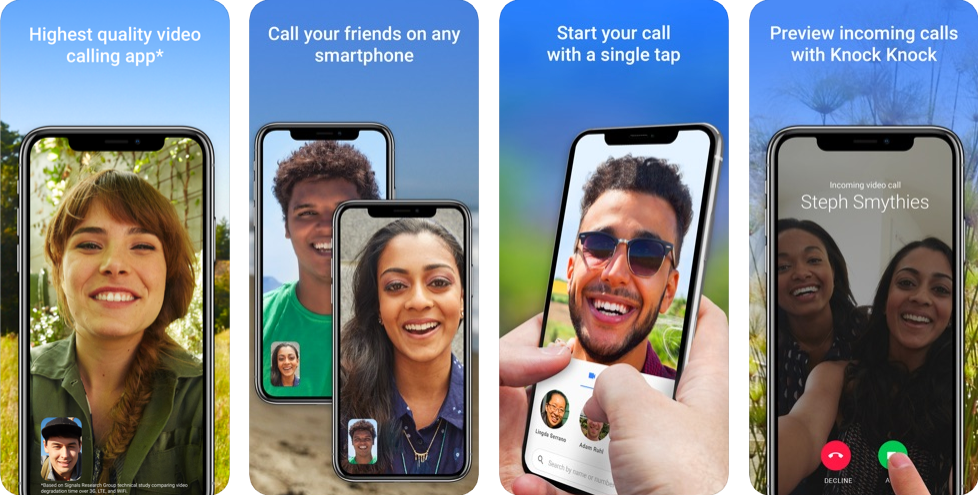 List of video chat applications features
This section opens before us a list of must-have features that you should implement to create a video chat app in 2020. Acquiring features listed above, your application will efficiently perform its primary task and corresponds to the spirit of its time:
Simple Registration

Convenient and simple registration is a pleasant greeting of guests standing at the threshold of your application. Make sure that users do not have problems with it by giving them a choice between sign-up via social networks or short manual registration.

Image 4. Registration screen of Android app. Source: SourceCodester

User Profile

After the registration, users become a unique constituent in your app's ecosystem. Their identifier becomes a profile with all known data, avatar, network status, as well as the possibility to customize it for themselves. When creating a user profile, follow the basic rules: do not overload the screen with information, allow leaving some data private, and add an online/offline status display.

Image 5. User Profile in a video chat app. Source: Dribble

Contact Management

Having become a full-fledged part of your app, the user is free to search, add, and perform various actions with other users. To enable them to do this, you should develop a simple app permissions system so that chat rooms creators have admin rights in their possessions. For messengers where there are groups and a complex system of roles, we recommend using such access control methods as RBAC (Role-Based Access Control) for chat groups and HRBAC (Hierarchical Role-Based Access Control) if you want to provide some advanced options for a business audience.

Image 6. Contact page example. Source: Independent

Voice and Video Calls

This is a feature without which the very existence of a video chat is impossible. To establish it, you will need a Publisher-Subscriber pattern, whereupon the WebRTC protocol is used, involving VoIP technologies: Signaling, STUN and TURN servers. These technologies establish a P2P connection, while WebRTC creates audio and video communication through it.

Image 7. The video chat feature in Bumble. Source: Bumble

Group Calls

Voice and video calls are very popular both for friendly communication, as well as among the corporate environment for meetings and interviews, so you should include it in any case. This feature allows creating and inviting users to groups for communication in a specific circle of people. It is achieved through VoIP (Voice over Internet Protocol) technology. You are free to choose how many conference participants can interact simultaneously, but, on the average, the number varies between 5 and 25.

Image 8. Group video chat in WhatsApp. Source: DailyMail

Push notifications

This essential feature for any chat app informs users about new messages or any other changes in the chat. To implement this function, use the API of the appropriate operator: Google, Amazon, Apple.

Image 9. Push notifications in Skype. Source: thenextweb

Cloud Synchronization

Storing files in the cloud will protect data in case of breakdowns of the physical device, and support changes on all devices in the current state. In addition to saving battery power, cloud synchronization will help maintain the app functionality even offline with a weak Internet connection, which will definitely appeal to every user. To implement this feature, you can use the highest quality platforms — Amazon Web Services and Google Cloud Platform.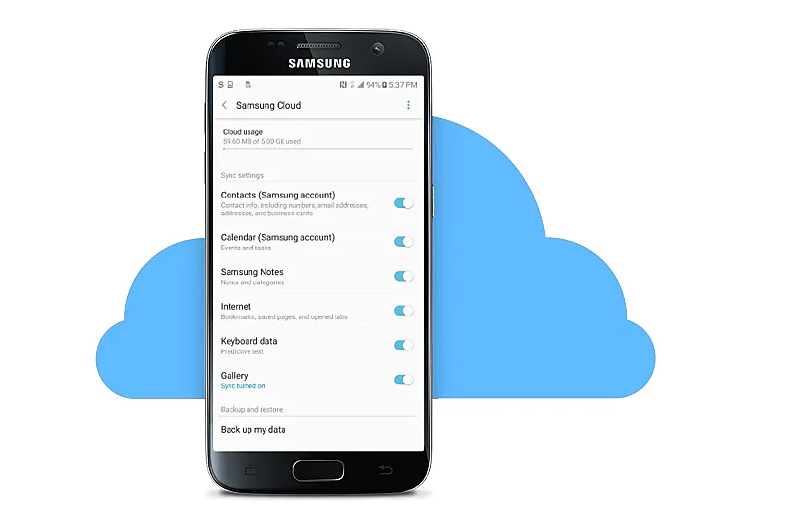 After you have decided on a list of features, the question arises of how to implement them, in other words, build a video chat app. Our next section will help you with this question.
How to make a mobile video chat app: crucial steps
To smooth your road of making a video chat app, we have compiled a list of crucial steps in which we touched on both general development rules and its planning, as well as specific characteristics of our company.
The idea is the first thing that you really need
When forming an idea of your video chat, you should conduct thorough research and market analysis. Consider potential competitors and the state of the market — it is saturated with identical products and does not leave a chance even for a high-quality, but not a conspicuous product.
Only then you should proceed to the next stage of Product Strategy, which helps to set the necessary accents and relate the theoretical and practical stages of creating a video chat application.
Product Strategy and Target Audience determination
Product Strategy is a logical follow-up to global research and market analysis. This stage is a high-scale product development plan that covers not only the technical side but also marketing, sales, and all other aspects.
Product Strategy begins with identifying the target audience: you have to ask yourself why and who needs your product? Your TA is a critical mass of users that separates the app from failure and success. The first focus should be put on the millennials because the instant video chat format suits them like no other. After that, it makes sense to divide them into groups of interests.
The next step is Product Strategy practical realization: we advise you to contact the full-cycle development company to compile a full-fledged business analysis (BA). BA is the first step of implementing the Product Strategy in collaboration with a vendor.
In addition to BA, the Statements of Work (SoW), Technical Specification, and roadmap are included in the process of your app creation.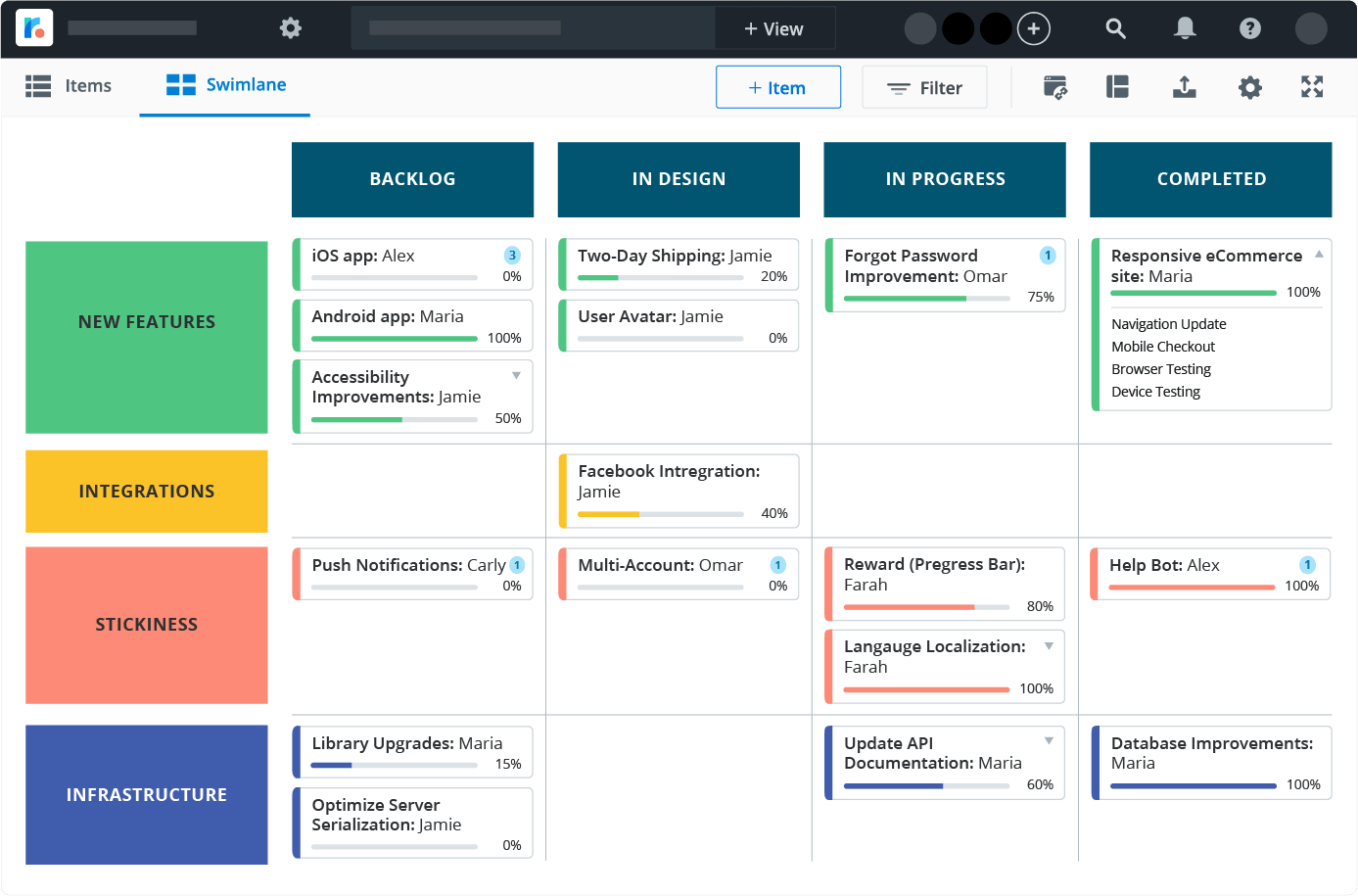 The roadmap is a strategic document that manipulates sets of features and has the form of a graph with markups for months/quarters. It is carried out by the client but is agreed with the vendor in terms of content and deadlines, after which it must be strictly observed. To implement all projects on time, we advise you not to set specific dates, but to select weeks or months and highlight critical dates.
If the Product Strategy is a comprehensive plan for the development of the product, then roadmap is its narrower technical counterpart, the implementation of which is within the competence of your IT vendor. When we at Aimprosoft work with a roadmap, we put special attention to:
Features implementation;

Embrace of changes based on user's feedback;

Planning content for future updates;

Post-launch support and bug fixing.
We suggest listening to the user's feedback at the stage of MVP and beta testing, which will modify the roadmap.
So, creating a Product Strategy and its technical equivalent roadmap is vital for the successful creation of your project. Now, let's move closer to the next crucible step in our case, which is the choice of a mobile platform.
Choosing a mobile development platform
The choice of a mobile platform largely determines the course of app development. Nowadays, it is a market of two platforms covering 99% of the market. Let's look at both options and decide which OS is best suited specifically for your case.
Android video chat app development
Android is already captured over 85% of the market and continues to stretch green miles along the entire globe. However, there are certain aspects you should take into consideration while asking yourself how to make a live video chat app on the Android platform:
Work on multiple devices. The number of supported devices provides Android a colossal prevalence. Android OS is supported on smartphones, tablets, TVs, watches, so you will get access to the largest audience possible. Widespreadness lets your sales and profits grow proportionally to the audience, enabling you to use multiple channels to increase sales and profits.

Google Play Marketplace. Being the most popular App store in the world, it dominates both in number (2.1 million) and in downloads (75.5 million) of applications. The key markets for Google Play are Asia, India, and the United States — Asian countries account for 64% of all downloads. Google Play quick automatic check of your app and lower approval requirements, significantly reduces the TTM (Time to Market) and allows you to release it much faster than App Store.

A large pool of skilled developers. Android apps are developed using one of the most popular programming languages in the world, Java, which removes problems with finding developers and lowers the entry threshold for all enthusiasts. Another language used to build Android video chat app, Kotlin, grows more and more with every year, promising to become even more popular someday.

Image 12. The most popular programming languages. Source: Statista

Official Google support. Google is constantly working on improving current and creating fresh development tools, so using Android does not threaten you with a poor ecosystem. With Google support, your app will get SEO advantages over competitors such as increased traffic, access to a variety of channels, and simplified integration with Google services. It gives your app a large marketing boost and higher revenue.
We have already discussed Android video chat app development advantages, but to form a complete picture, it is necessary to touch on its drawbacks. Let's outline some principal among them:
Security problems

This issue is a consequence of the open-source nature of Android. Having deep access to the insides of the OS, attackers carry out mailware, MITM (Man-in-the-middle), phishing, and cryptojacking attacks on millions of devices every month. Despite the constant security updates from Google, these are developers who have to devote a lot of time to protecting users through encryption, implementing additional security measures and storing confidential data.

High OS and device fragmentation

The mass distribution of Android negatively affects apps testing and optimization. Customization is complicated by dozens of different OS versions, which stipulates from the support of hundreds of devices with various metrics and hardware options. There are several ways to deal with this issue: decrease the device support or reduce the overall quality of the application, thereby minimizing the differences between devices.

Users spending habits

Statistics is ruthless: App Store earns as much as 60% more from in-store purchases. What conclusion to draw from it? While entering the Android market, you need to consider the reluctance of users to pay for apps and look for other ways to monetize them. The fact that 98% of the earnings come from free apps make you think about how to use this statistic in your favor.
We have identified for you the pros and cons of Android development, but to answer the question of how to create a video chat app is not enough. Our next section will help you to form a full picture of Android development by introducing its tech stack.
Tools and tech stack

As you can see from the table, the standard languages for Android development are used with Android SDK, Android Studio, and several video chat tools. WebRTC (Web Real-time Communication) is a common option for video chat apps that used to establish video communication between two or more users in both iOS and Android applications. This video chat protocol will be discussed later, but for now, let's examine the full feature and tech stack of another platform to give you a long-awaited answer of how to build a video chat app on iOS.
Create video chat app on iOS
Quality, not quantity — iOS is guided by this slogan in a contest with Android. Where a more popular competitor cannot be successful, Apple devices have a clear advantage. Such benefits of iOS mobile development confirm this:
Device optimization

Apple personally supports the hardware and software optimization of its devices. This allows you to develop applications for iOS with high standards of performance and UI/UX requirements, which have become an integral part of the Apple brand and services.

High security

Apple takes great responsibility for software and hardware security of its platform. Malware, viruses, and other external threats do not endanger OS owners since developers create a reliable shield from the mix of the security model and the constant patches release. In addition, online transactions are encrypted in iOS, protecting against phishing and hacking.

Image 14. iOS security model. Source: Infoq

Low fragmentation

Apple has only several dozen devices running iOS on the market, so developers are much easier to write and test applications. Minimal differences in OS versions accompany low device variability. Consequently, the release time is accelerated, and you can start to receive benefits as quickly as possible.

User-friendliness

Traditionally, even with the release of new devices on iOS, most of the functionality remains unchanged from model to model. Moreover, the design approach continues to improve, which is reflected in improving the quality of UI/UX and increasing ROI.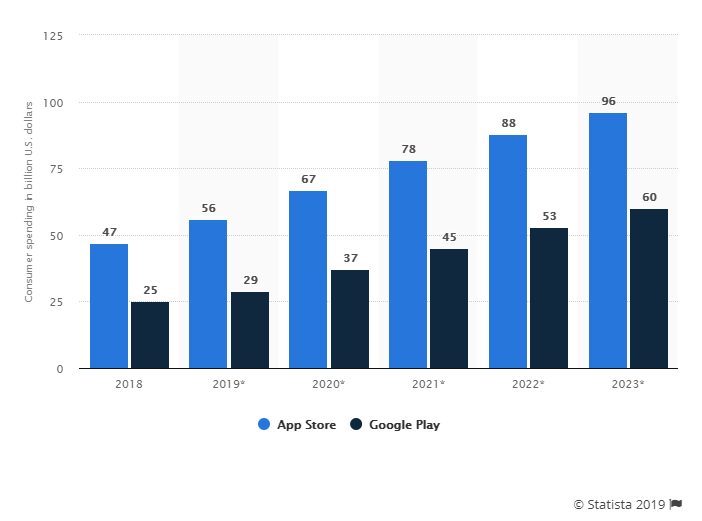 App Store earned 47 billion in 2018, and by 2023 an increase of 120% is expected. Unlike Android apps, whose ROI is no more than 10%, iOS products confidently pay off due to the broad reach of the business audience, high-quality services, and brand visibility in general. However, high ROI, security, and ease of development do not equal perfection. To confirm these words, let's take a look at the list of iOS drawbacks:
Close source

Apple wants to control the ecosystem of iOS, so the company produces its own hardware. There are two sides to that coin: on the one side, low fragmentation is achieved, and on the other, the customization range is limited, tailoring the design of all applications to a standardized format.

Long review process

A thorough and longer review process of new apps in comparison with Google Play is a famous issue of the iOS deployment process. What it takes for Google a few hours, for Apple takes a couple of days.

Inflexible platform

When working with Apple products, it is worth accepting the fact that developing a UI will have little space for changes. It's Apple's fair price for a premium product — they sacrifice flexibility for UX and performance.

Large app size

In recent years, another problem of the iOS platform has appeared that associated with the growth of app's weight. This problem is formed from the lack of a memory card slot and a competitive market environment, which reflects in the addition of new features to existing applications. As a result, developers have to devote more time to optimization.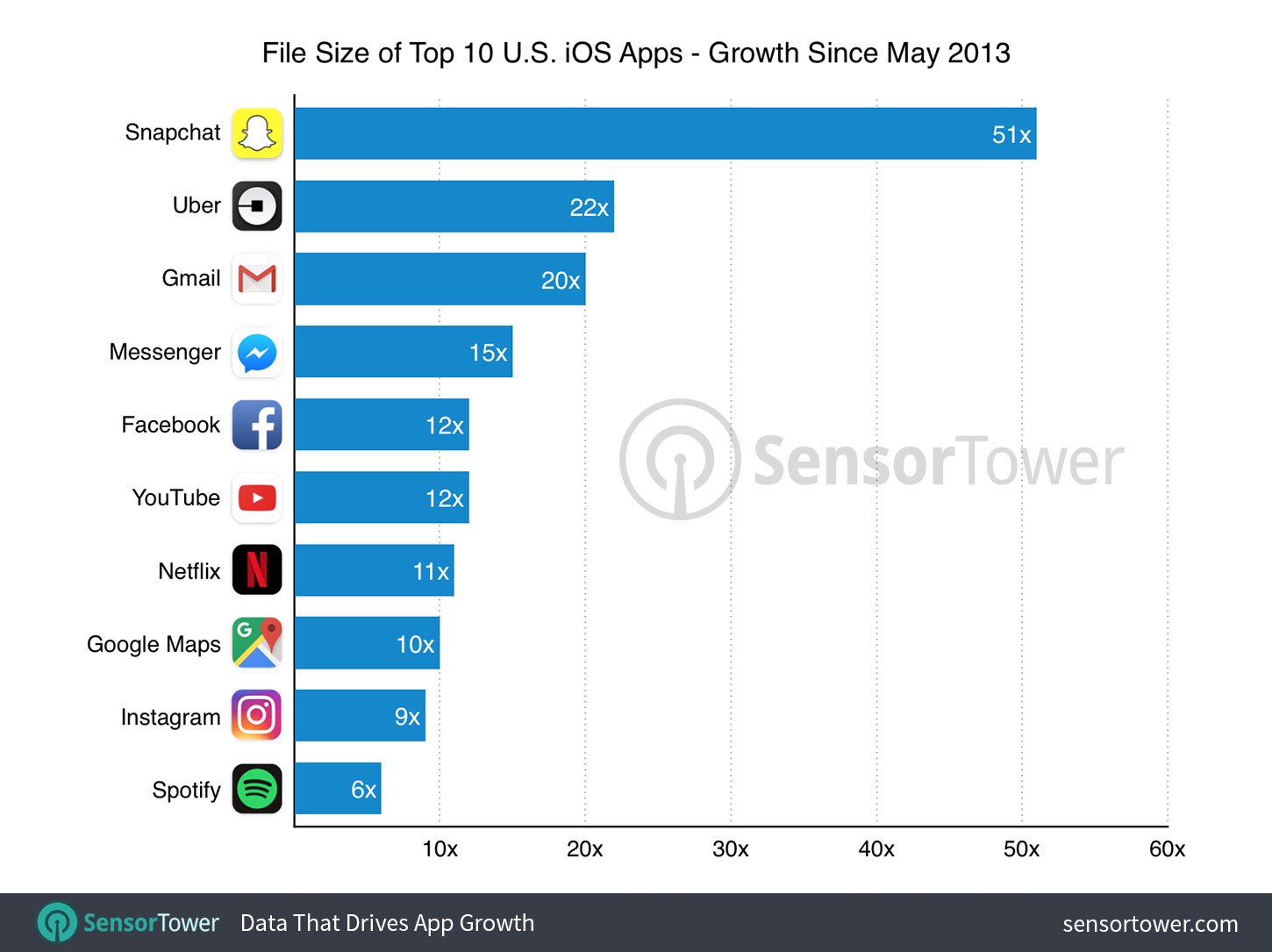 Having examined the features of the iOS platform, let's move on to its technical content and see what technologies are used to develop applications based on it.
Tools and tech stack
iOS development doesn't differ from Android in terms of video chat connection establishment. However, as you can see from the table below, the native approach requires an entirely different set of tools.

Now, when the overall picture is formed, we suggest you follow all the stages of video chat app development to get a complete picture of how your project will unfold.
Check also our mobile app development services
Prototyping
In the mobile app development, prototyping is the starting point of the design that allows you to think through in detail the appearance and interactions of the product. It allows you to consider the future look of the video player, the structure of the interface, and usability while you are calling in a video chat app. These errors will be much more troublesome to fix during the UI/UX phase.
Usually, this process is carried out along with wireframing and is divided into 3 stages:
conceptual;

interactive;

animated.
If the conceptual stage can be carried out using a whiteboard with markers, then for interactive and animated you will need special tools that allow designers to simulate a look, test performance, and improve UX without writing a single line of code. We have selected for you the best four of them:
InVision

Top prototyping application that receives constant updates with the addition of new functionality. InVision provides deep opportunities for workflow, offering such features as Smooth Management and Real-time collaboration between the team.

Image 18. InVision interface. Source: Invisionapp

Principle

This tool is one of the best choices for prototype visualization. Despite the lack of functional options for collaboration, Principle remains the finest solution for presentations to the client with advanced animation capabilities. The license costs $129 and only supports macOS.

Image 19. Interface of Principle. Source: Principleformac

Proto.io

Browser-based solution Proto.io does not require special coding skills and is suitable for both beginners and experienced designers. The tool features intuitive logic and a convenient interface, allowing you to change the static design to a digestible attractive prototype in a matter of minutes.

Image 20. Interface of Proto.io tool. Source: blog.proto.io

Axure

On the opposite side of the complexity spectrum is Axure, an advanced and over-featured prototyping tool that requires a wealth of code knowledge from the designer to cope with it. Axure allows you to set interactions and style effects buttons, as well as combine multiple windows on one screen. Axure Pro 9 will require you $29 per month, and the Axure RP 9 Team will cost $49 each month.

Image 21. Axure interface. Source: Axure
There is no one right choice tool for everyone. Prototyping solutions evolve and change every year, so when choosing them, you should proceed from the proposed functionality and convenience.
As soon as prototyping is completed, the moment will come to its practical implementation — His Majesty design.
Design
So, you have thought through and checked several prototypes, approved the final and best version. From this moment, the design phase begins directly, at which the issues of visual, tactile, and sound perception are elaborated — from the color scheme to the shapes and distances between the icons.
UI and UX are both sides of the design phase, but still, they are different. So their implementation order matters for the development flow — UX precedes UI.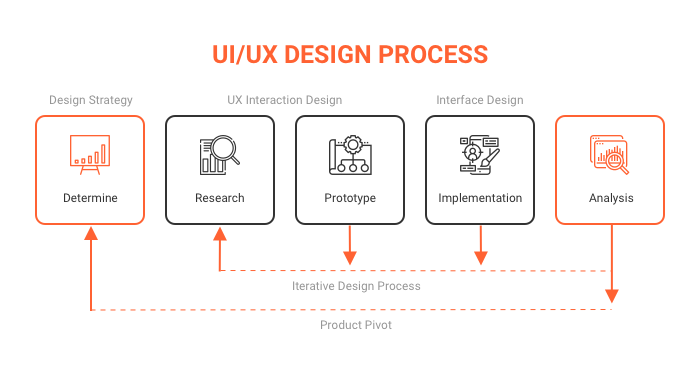 UX is responsible for the intuitiveness, logic, and interconnections in the design of the app — everything that helps in achieving the best experience from working with it. Therefore, before painting the walls, it is worth creating a frame and polishing the mechanics, so that only then go to the UI.
When you design and build a multi-user video chat app, it is especially important to think ahead about the obviousness and intuitiveness of the logic when working with video calls. You need to make the elements of the video communication interface easily noticeable so that the user can change the microphone/camera settings and write messages right during the video call. Skype is a typical example of a non-intuitive UX, where it's hard to understand how to interact with the app during the video calling.
UI is engaged in the aesthetic fullness of apps. It is especially important for video chat to elaborate the graphics filling of elements on the video panel. Firstly, you need to test a lot of backgrounds when making calls, so that, for example, white icons do not merge with a bright light backdrop. Besides, you need to take care of the gradient hover, darkening of the lower block on the player, icons clearness, i.e., everything that will be shown on the video panel.
The three-month symbiosis of UI and UX forms a full-term and healthy product that meets the standards of the time. After the application shell is formed, you need to connect it with the world around — what the backend is directly doing.
Back-End development
When the internal UI/UX connections are created, it is time to establish external ones — the app server, the web server, and the database. This trinity of components is the core of the backend architecture, which then grows in functionality.
Note that the video chat app backend is not about development primarily, but about optimization. Since your product has to withstand the enormous loads of thousands of simultaneous video calls, you will need powerful hardware and a lot of effort on performance tuning.
Among the ways to optimize performance, we single out the following:
The need to have powerful hardware. With the support of video conferencing, the number of streaming will be squared by the number of users, which will require even greater computing power.

Platform selection. There are a plethora of different tech stack components. Their choice directly affects the overall performance of the application, so choose wisely, based on your developer's experience and video chat specificities.

The experienced developers will have a significant impact on backend optimization. They can speed up the development process by code optimization. We recommend including DevOps specialists in the team since they can improve overall performance by dealing with scalability issues.
They will use such foundational performance tuning methods:
Multi-sampling anti-aliasing (MSAA) to sample every pixel without loss of the frame rate. Technically, it will load the system less, and the human eye won't notice the changes in video quality.;
Interlacing. This method allows you to remove pixels in real-time on the video. This is achieved by dividing video frames into two fields and layering them on top of each other.
Compression. This technique helps optimize video data by converting the video file into a compressed file. By eliminating unnecessary file information, the method helps reduce the file size, which leads to less server load.
For video chat apps, the backend architecture must include a signaling server for connecting and exchanging signals between devices, as well as STUN/TURN servers that establish live communication over the network.
Using the right tool will give you an edge in speed and quality of work. Let's move on to the choice of toolkits that will be necessary to make a video chat app.
SDK and API's that you actually need
WebRTC is the most common and convenient protocol for video chat applications for several reasons. Its main advantages are browser support and high stability. WebRTC uses 3 APIs, the set of standards, that is responsible for video/audio codecs, P2P connection, and Data streaming respectively:
MediaStream to allow broadcasting from the camera and microphone between users through a secure UDP protocol;

RTC PeerConnection to establish direct contact between users and remove the load from the server;

RTC DataChannel for peer-to-peer communication or data exchange between users.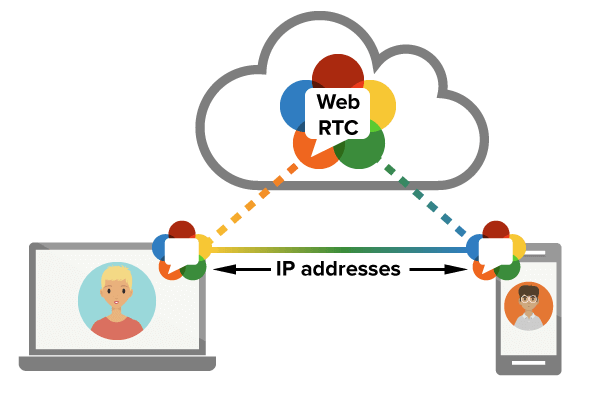 There are third-party APIs, which use speeds up and simplifies the process of creating video chat apps:
ContusFly;

Pubnub;

CometChat;

Willio.
At this point, you will have to face a strategic choice: on one side of the scale, convenience, and speed, on the other — safety and independence. By creating a solution from scratch, you will get your own data warehouse, in contrast to third-party solutions use, where the proprietary code can have security breaches.
In addition to this, the problem of dependence on the vendor system exists: having built your project on someone else's foundation, be prepared that changing it without huge losses and difficulties will not be possible.
Finally, keep in mind that the relatively low cost of developing with service provided API will entail high financial losses in the monthly run as you will have to pay for its use.
Beta version and testing
In mobile development, product quality control, future problems prevention, and savings of the total project cost are provided by Quality Assurance (QA). Without this stage, the app release becomes akin to a step towards the abyss without a parachute.
Learn more about our QA Services
Depending on the app's functionality, the number of tests may vary during the development process. However, our QA department always maintains a golden mean between the number of tests and output product quality. Also, they achieve the best result and provide an app without bugs by performing an optimal number of manual and automated tests. The main QA tests that are provided for mobile development include:
smoke testing — all the basic tests, without which it is impossible to switch to more complex ones;

retesting — bug fixing and various improvements;

regression test — a large-scale series of the entire program tests after changing the code or functionality;

performance testing — testing app's stability and responsiveness during internal operations on the smartphone: reboots, switching between WiFi and mobile data network, functioning in offline/online mode, etc.
For every mobile app and video chat in particular a set of QA tests is applied, occurring throughout the full development process and relevant exclusively to mobile devices. Here we list mandatory of them:
battery usage;

speed of the app;

a tilt of the screen;

turn on/off the Internet, Wi-Fi, Bluetooth;

install/uninstall;

authorization;

updating possibility.
Video chat apps testing has its own peculiarities related directly to broadcasting a high-quality and stable video signal. So that your video chat gives a clear picture and does not spoil the UX, emulate these tests for issues with:
Bandwidth between the interlocutors, affecting the quality of the picture. By doing this test, your video chat window will avoid crumbling into pixels and slowing down due to poor Internet connection.

The quality of the video image is affected not only by problems with the Internet but also by technical aspects that spoil the image and are not always captured by the human eye. To test it, use screen capture or high-speed camera to record the screens of both interlocutors synchronously.

The general operation of the video chat process is checked for functional interaction during a video call: chatting, muting, reconnect, etc. — everything is tested for error-free and stable interaction.

The size of the occupied space is also worth testing in advance, especially considering that the video consumes a lot of resources. Keeping the maximum picture quality for any connection, the application should not be occupied with more RAM (Random-access memory) and local memory than necessary.
If your project has strict deadlines and require quick implementation, you can simplify and speed up the application testing process by using the following mobile test management systems:
Jira;

QA touch;

Testlink;

Kobilton;

Testcomplete.
Be aware that these solutions are payable. Our QA department is ready to work with both free and commercial software and always choose the best options according to the project conditions.
Make improvements
After the beta version release, the feedback from end-users is collected, on which basis developers are making changes for product improvement. Be it improvements or implementation of entirely new features, regression tests are usually applied, and they account for the lion's share of testing time.
The A/B test is conducted at this stage, helping in practical ways to determine the audience's attitude towards your app. This test is employed to create and release two functionally different versions of the product to track user reactions. The most successful version is being refined and released as the final version.
Deployment
So, you have made and approved the changes after the beta version, and now the final stage of preparation for the release begins. It consists of deployment on a web server and app stores. Some specific issues can await you on the home stretch of your project implementation, but we will try to minimize them for you by making a list of the most encountered challenges with the web server deployment:
Consistency

For high-demanding apps like video chat, you need a large number of servers ready to handle the load. When deploying and updating backend versions, their quantity becomes a problem: since you cannot update all servers simultaneously, you can update them one by one, resulting in a noticeable loss of time. Therefore, you should update servers one at a time, warningly disconnecting from the general system. The client should redirect to new servers using the Load Balancer.

Backward compatibility

Newer servers version must be compatible with the previous APIs version. Therefore, outdated ones are maintained for some period of time, deprecated and deleted.

Security

If you do not want to risk confidentiality and use an out of the box solution, then there will arise a security risk between your servers. To prevent hackers from gaining access to the entire cluster when breaking one server, we recommend you to create the cluster server in one VPN internally. Be prepared to sacrifice 10% of the total performance for the sake of such protection.

Key values

With frequent server reconfiguration, key values may vary. If such a problem arises, solve it by providing environment variables that will change the keywords into values.
Compared to web server deployment, the process of launching your product on the app stores is much more straightforward. Compliance with platform requirements and approval time is what you have to deal with concerning launching your app there. Remember also that the vulnerabilities found in the code may not be closed on time since approval time in the App Store may take up to 2 days. In this case, you will have to add a version check to the server-side and disable the application if the client still uses an older and insecure version.
Adhering to the above steps and successfully releasing your video chat app, you only have to wait for the profit and strengthen the product by timely updates. But how exactly to make money on a video chat application? Demonstrating the gourmet sequence in the listing, when the most delicious remains at the end, we turn to the answer of how to get income through video chat.
Feel free to take a look at our portfolio
Choose a monetization strategy
An unsuccessful choice of monetization methods can condemn even a well-designed app to failure. So first you will need to put in the user's hands the opportunity to spend money. We suggest the following monetization methods for video chat apps:
Advertising

The most common way to make money in mobile apps is showing adds. Invasive, classic pop-up ads and built-in ads can appear before watching the video. This method is tremendously popular both for stability and for the opportunity to introduce a paid "Ads-free" mode. As a downside, there is some fatigue from pop-ups among users, which will harm the user experience.

In-app purchasing

For an additional fee, you can offer both cosmetic changes and extra full-value features. In chat applications, premium stickers and filters are especially popular. It is worth noting that this strategy is more than twice successful for iOS than for Android.

Subscription

This strategy is not as popular as before, but it can still bring tangible income if you focus on a narrow and solvent audience. Despite the fact that more often the subscription will push users away, the lack of alternatives on the narrow audience and focus on their needs will be suitable for fulfilling the financial goals. You can get around the limitations by free distribution in the stores and the establishment of limited access when using.

Sponsorship

Upon reaching a certain level of popularity among users, your application will begin to receive sponsorship offers of an advertising nature for brand promotion. The availability of offers will also depend on your product audience. This method is not suitable for young projects, but it will be a high extra income for more famous apps that synergizes with in-app purchases.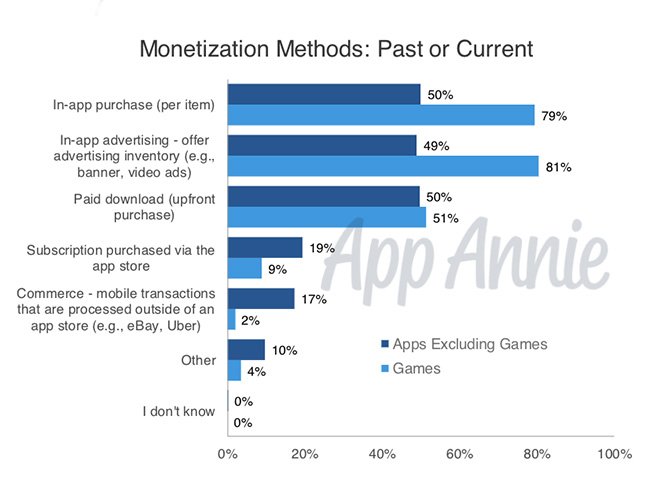 Now that we've figured out how you will receive income let's focus on the average costs of creating a video chatting app.
Cost of building the video chat app
As with any other application, the price of a video chat is derived from the formula of the necessary features and the time required for their implementation. The set of MVP video app features will differ from the full-feature project only in secondary functions and will consist of the functionality appropriate for video calls:
user registration;

profile and status;

search and filter;

add friends;

video and voice calls;

encryption.
If you want to create the most similar product, you will need specialists such as:
1 Project Manager;

1 Tech Lead;

2 iOS developers;

2 Android developers;

1 Backend developer;

1 UX/UI designer;

1 QA engineer.
For a full-feature project, you should add at the bare minimum a video conference and push notifications. You may want to include text chat and related features like a media file sharing and geolocation, but keep in mind for each extra feature certain hours will be added, as well as a full front-end part. Requirements will vary from project to project, depending on the customer's goals.
Starting with Business Analysis/UX and Technical Specification, which will take from 50 and 20 hours each, you will determine the vision of the project, carefully display its technical features and also think over the UX logic. The UI design will take a minimum of 40 hours since the video chat is a visual-centered product that needs an attractive look. The main stage, iOS/Android development, will require from 400 to 450 hours for MVP. The creation and configuration of the app web server will add another 150-200 hours of total development time. Finally, the QA department will require about 20% of the total time for testing.
Stages
MVP hours
~1200—1450
Full feature hours
~1750—2400
Business analysis + UX
50—70
80—100
Technical Specification
20—40
50—60
UI/UX
40—60 for each platform
80—120 for each platform
iOS/Android development
400—450 for each platform
500—700 for each platform
Backend
150—200
300—400
QA
50—60 for each platform
80—100 for each platform
Using the above hours, we will show you a rough estimate of the total mobile video chat development cost:
Country
Average hourly rate
MVP
~1200—1450
Full feature set
~1750—2400 hours
USA
$80
$96 000—116 000
$140 000—192 000
Western Europe (Germany)
€60
€72 000—87 000
€105 000—144 000
UK
£55
£66 000—79 750
£96 250—132 000
Eastern Europe (Ukraine)
$30
$36 000—43 500
$52 500—72 000
Conclusion
The advantages of video chat are crystal clear, and the trends promise it a long life. To make your own video chat app, you need an idea and a team that can fulfill it. Aimprosoft knows how to please the eyes of customers with functional products, so contact us if you want to develop a video chat app from which you couldn't take your eyes off.
You may also want to read