Alfresco
25 October, 2017
Most popular used third-party integrations in Alfresco. Part 2
Last time we covered three third-party integrations we had an opportunity to connect to Alfresco. In this article, it is going to be continued with other four solutions which can complement your current software significantly.
Salesforce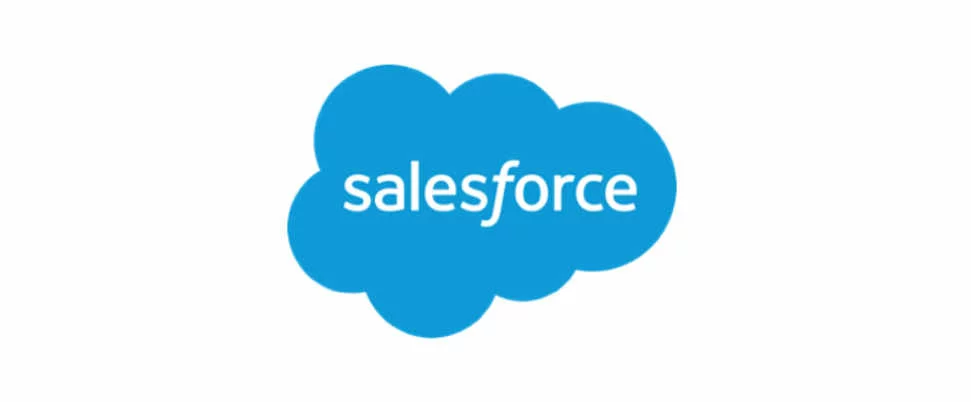 Intro
Today the synonym of management software for people in sales is undoubtedly Salesforce. It is the most popular world-recognized customer relationship management platform based on the cloud. Keeping the focus on the highly opinionated on-the-move customer, it leads the cloud CRM movement with a series of products for sales, service, marketing, commerce, analytics, and others. A SaaS model was appealed to clients' taste for vital data to be accessible from everywhere, at any time by any user.
Key features:
closing deals with contact and opportunity management, Salesforce Inbox, Einstein AI feature and social network Chatter for engagement;
on-the-move "lead machine" enriched with lead and partner management, marketing automation and sales data tools;
cloud features for acceleration sales: Lightning Dialer (inbound calls), mobile app, workflow and approvals, sales intelligence with Inside Sales Console, email integration opportunity, secure real-time files sync and share;
reporting, forecasting, managing sales territories and getting profit from Einstein Analytics app.
Why Salesforce
As you can see, such a powerful thing like Salesforce is quite demanded by users of Alfresco automation solutions. To overcome collaboration difficulties, decrease the time for finding content, customer relationship management and document management systems have to go hand in hand and be mutually reinforcing. As a result, we have a fine-tuned synergic space for closing deals created by Aimprosoft Alfresco developers combining the automated paper-free document workflow with storage and the undisputed leader in CRM worldwide. We also recommend reading the comparative article in our blog — Salesforce vs. Hybris vs. Shopify: What to Choose for Your e-Commerce project?
Ephesoft
Intro
Every business challenge stands a business owner at the brink of new opportunities. Ephesoft is one of the must-have document capture solutions for companies operating with the abundant document flow like barcode sheets, freight invoices, contracts, fiscal records, medical claims, reports, etc. It replaces antiquated record storage practices with electronic based on accurate data extraction solutions.
Key features:
cuts manual data entry up to 90%;
accurate line item extraction;
works with multiple document types;
very flexible licensing;
easy deployable and compatible with a proprietary stack.
Why Ephesoft
To automate a business process from scanning a document to approving it by the responsible person and archiving then is developed a combined solution based on Alfresco and Ephesoft from scratch. Giving priority to Smart Capture technology, the routine handwriting imminent trouble related to matching original document data to archived document is changed to automated error-free process.
JasperReports
Intro
Interactive reports are preferable by users than scanty excel and PDF concluding files being generated at exponentially increasing data every day. Jaspersoft offers business intelligence (BI) solutions for business on the open-source basis. Its modular approach takes beyond the usual analytical tools pulling together information from advanced data sources such as Hadoop, MongoDB, Cassandra.
Key features:
embedded reporting and analytics tools in mobile apps;
interactive, print-ready reports for studying and sharing;
reasonable price for use AWS Reporting Solution from $1 per hour;
web-scale BI solution suite operates without additional developer help;
independent running and scaling for large servers;
real-time analytics directly from Hadoop Analytics, MongoDB Analytics, Cassandra.
Why Jasper Reports
On top of BI solutions those are which can be easily integrated, flexibly adjusted, natively connected, allow working on the go, and for sure show comprehensible reports. Reports by Jasper are highly customized, dynamic and screen responsive. The users can change reports' view intuitively simple. The appearing data are searched, filtered, sorted, selected by column, highlighted upon demand and users' needs. Alternatives like Sisense, StarGarden HCM, ProntoForms benefit in having no less functionality than Jasper, but the latter turned out better choice for Visualize.js kit for embedding reports and visualizations. BI from Jaspersoft nicely complements document management system for a lawyer firm where the majority of the activities encompasses work with documents.
Moodle
Intro
Learning is the most exciting thing in the world. People always are on the way to slake their unstoppable thirst for knowledge. To make brain training accessible and not so tiresome as it is for many, online platforms have sprung up making popular the 'knowledge at arm's length' model. Moodle is that kind of e-learning management system designed to provide a virtual environment for distance education. Teachers have an opportunity to create their full-fledged curriculum there, to customize workflows, activities, and content with available plug-ins making them perfect. It was conceived as scalable, always accessible, and implemented very short.
Related article: How to Create an e-Learning Platform
Key features:
forums, blogs, wikis, and chats are built-in for collaborative work;
mobile app for learning on the go;
supporting multiple languages;
content authoring tools;
educators can develop their own private websites to conduct courses;
video and web conferencing;
gamification modules for quizzes, tests, checkpoints;
grade book, checklists, and attendance tracking.
Related article: How to Build a Learning Management System
Why Moodle
In this case, it is better to say why Alfresco. The university we've integrated Alfresco needed an appropriate solution to automate the workflow of creating an online course. As there is not available out of the box to create the course by a group of members, we have made a pooled course creation possible. We have integrated the Alfresco workflow solution with the proper course in Moodle. Now it is a step-by-step process where a person or department is responsible for every particular step and does their part. After succeeding, the course is published in Moodle to be used by students. Alfresco was chosen to be one of the first associated with the 'workflow' concept. It shouldn't be hard to connect Alfresco with similar learning management systems, Canvas and Docebo, if any.
Related article: How to Implement a Learning Management System
Finally
There is no ideal solution to satisfy every user and to approach the most desirable business environment; customization options are expedient. Matching third-party solutions with Alfresco extends the features of the entire solution and meet specific needs. Above we touched issues related to the customer relationship management, analytics, learning management platform, and software for the document capturing. Integrations can help you to improve your business process and get ahead.