Backend Development Services
Over the years of backend development, we've completed hundreds of projects created for companies from a wide range of industries, which helped us establish a seamless backend development flow and gain the knowledge to develop projects of varying complexity. Whether your goal is to develop a server-side for an internal portal, web platform, mobile app, or any other digital product, we'll apply our expertise to deliver a scalable, fault-tolerant, and secure solution that meets your goals precisely.
Get started
scroll down to discover
Over the years of backend development, we've completed hundreds of projects created for companies from a wide range of industries, which helped us establish a seamless backend development flow and gain the knowledge to develop projects of varying complexity. Whether your goal is to develop a server-side for an internal portal, web platform, mobile app, or any other digital product, we'll apply our expertise to deliver a scalable, fault-tolerant, and secure solution that meets your goals precisely.
When to hire
When you need to collaborate with a back-end development company
There is an absence of backend developers on board

You want to delegate server-side development due to the lack of expertise

You want to expand your internal team with dedicated developers

There is a lack of skilled specialists in the local market

You want to ensure that the product will be released on time

You need to cut expenses related to in-house development
WHAT WE DO
Backend development services we provide
API development & integration
At our back end development company, we can assist with API development and integration, enabling secure connectivity between various software components and systems. By opting for our API development and integration services, you can expand the capability of your solution and streamline operations, ultimately making your business reach its maximum potential.
Backend web development
By selecting the best-fit architectural approach, such as monolith, micro-services, event-driven, or hybrid, we build a robust backend for various web solutions. From API creation to database optimization and server configuration, with our back-end web development services, you can build a reliable backend that can enhance the performance of your web product.
Backend development for mobile apps
We help you unlock the full potential of your mobile apps with our comprehensive backend development services. Our developers specialize in designing and implementing backend that can power seamless functionality, data synchronization, and secure user experiences. We build the end-to-end backend adjusted to the unique requirements of your mobile apps.
Migration services
Regardless of what tech stack is behind your solution, we help you upgrade your current digital product and adapt it to the evolving market demands while retaining the integrity of the business logic. We can ensure the secure adoption of technologies like Java, Python, Scala, .NET, and others, making the migration process gradual for the sake of cost-efficiency and unnoticed for users' product changes.
Product modernization & functionality expansion
By delegating our team with the solution's modernization, you can restore the efficiency of your out-of-date software. We can evaluate the structural decay of your product, find weak points that need to be fixed, and create an optimization strategy to streamline the server-side of your product. Additionally, we can enhance its functionality to satisfy the demands of contemporary users.
Development from scratch
The creation of software from the mere concept is one of our most common development cases for us. To provide a release-ready solution, we assist with the project viability check, tech stack counseling, architecture approach selection, product's backbone development, database design, and other key activities to deliver a release-ready product.
Consulting & code audit
Not sure which backend technologies are the best option for your product? By completing an in-depth request evaluation and choosing the appropriate tech stack based on the analysis, our tech experts can assist you. We also provide code audit services if you are having problems with your current application's performance, security, or other aspects.
IoT backend
Our specialists excel in developing scalable and secure backend architectures that seamlessly connect and manage IoT devices, enabling real-time data processing, analytics, and remote control. We help harness the full potential of your IoT ecosystem and deliver innovative, connected experiences to your users.
Our focus
Industries we work with

eCommerce
As a software development company, we use our vast expertise to create feature-rich online stores and marketplaces that can assist eCommerce firms in increasing sales, reducing user churn, and improving website traffic.
Healthcare
Our web developers facilitate the digitization of the medical sector by building platforms for medical organizations that automate wasteful, manual operations, tools for patients to get remote medical care and self-monitoring, and much more.
IoT
We help build IoT-powered web platforms that can assist organizations in a variety of industries in effective data collecting, real-time analytics, convenient monitoring of environmental conditions, and so on.
Real Estate
We build property management systems, rental marketplaces, real estate platforms, and other modern real estate products enriched with tools that make the activities of property managers, tenants, and realtors automated and challenge-free.
Education
We design educational platforms, LMS systems, corporate portals, and other e-learning solutions, assisting in the digitization of educational processes, automating daily tasks for personnel, making learning materials accessible, and much more.
Telecom
Our experts create corporate portals, BI solutions, client self-service platforms, and other products that can assist telcos in streamlining business operations, boosting staff productivity, maintaining efficient communication channels, and enhancing CX.
Retail
We can develop store management systems, omnichannel retail platforms, and other feature-rich retail products that help provide excellent customer experiences, increase operational effectiveness, and improve competitiveness.
Your industry
If you haven't found your domain, we've got you covered anyway. We have all the tools necessary to implement your idea because almost two decades of providing back-end development services helped us gain expertise in more than 16 different fields.
Why invest in back-end development
Achieve your company's goals and optimize internal resources by choosing to hire Aimprosoft backend developers. With our resources, you can effectively bridge any existing gaps and enhance your capabilities to meet the evolving demands of your business.
By investing in robust backend development with us, you can

reach optimal performance

and

fast software loading.
We help you

avoid data breaches

and

maintain customer trust

by applying best practices to secure your backend.
During backend development, we'll apply our profound expertise obtained thanks to

600+ completed projects.
We have

90 full-stack specialists,

which allows you to cut costs by developing both client and server sides.
We help build a well-optimized backend that can lead to an

increase in customer satisfaction

by at least 20%.
With a reliable software vendor like Aimprosoft, you can

reduce development risks and accelerate SDLC.
Gain a competitive advantage

by choosing out of 50+ modern technologies that we are skilled in.
A correctly developed backend helps

decrease the risks of reduced conversion

caused by delays in product response.
We need

from 1 to 3 weeks

to assemble the team of skilled backend developers.
With the creation of a well-functioning, you can

increase customer retention

several times.
Our backend development process
This is how our collaboration will proceed if you decide to outsource back end software development to us. In case you decide to choose another cooperation strategy like outstaffing, the SDLC will be altered correspondingly to provide you with a smooth software implementation experience.
Discovery phase
We start with processing the details of your request. Then we conduct consulting, gather requirements, create a project strategy, and plan your software product development.
Business analysis
Our BA proceeds to the creation of a thorough requirements specification, assessment of the project scope, setting core business goals, and estimation of time and cost.
UI/UX design
Then, our design team will conduct in-depth research and create a modern and user-friendly app UI based on the needs of your potential target audience.
Deployment and after-launch support
Once your software is ready to be released, we transfer the tested application to production. We configure the deployment automation to ensure new software versions can be quickly and easily released. We can help with post-production support and feature set expansion upon your request.
Iterative development
During the entire product development process, we provide project management and quality assurance services to ensure the solution can be created within the set deadline and budget.
Software architecture design
At this point, our software architect will define and offer the most relevant architectural approach and technology stack, and build the app's core to prepare the product for further development on the developers' side. We strive to ensure that all architectural decisions are correctly visualized, documented, and agreed upon with our clients.
Our top cases with efficiently implemented back-end
Explore top Aimprosoft solutions with a robust server side of the product.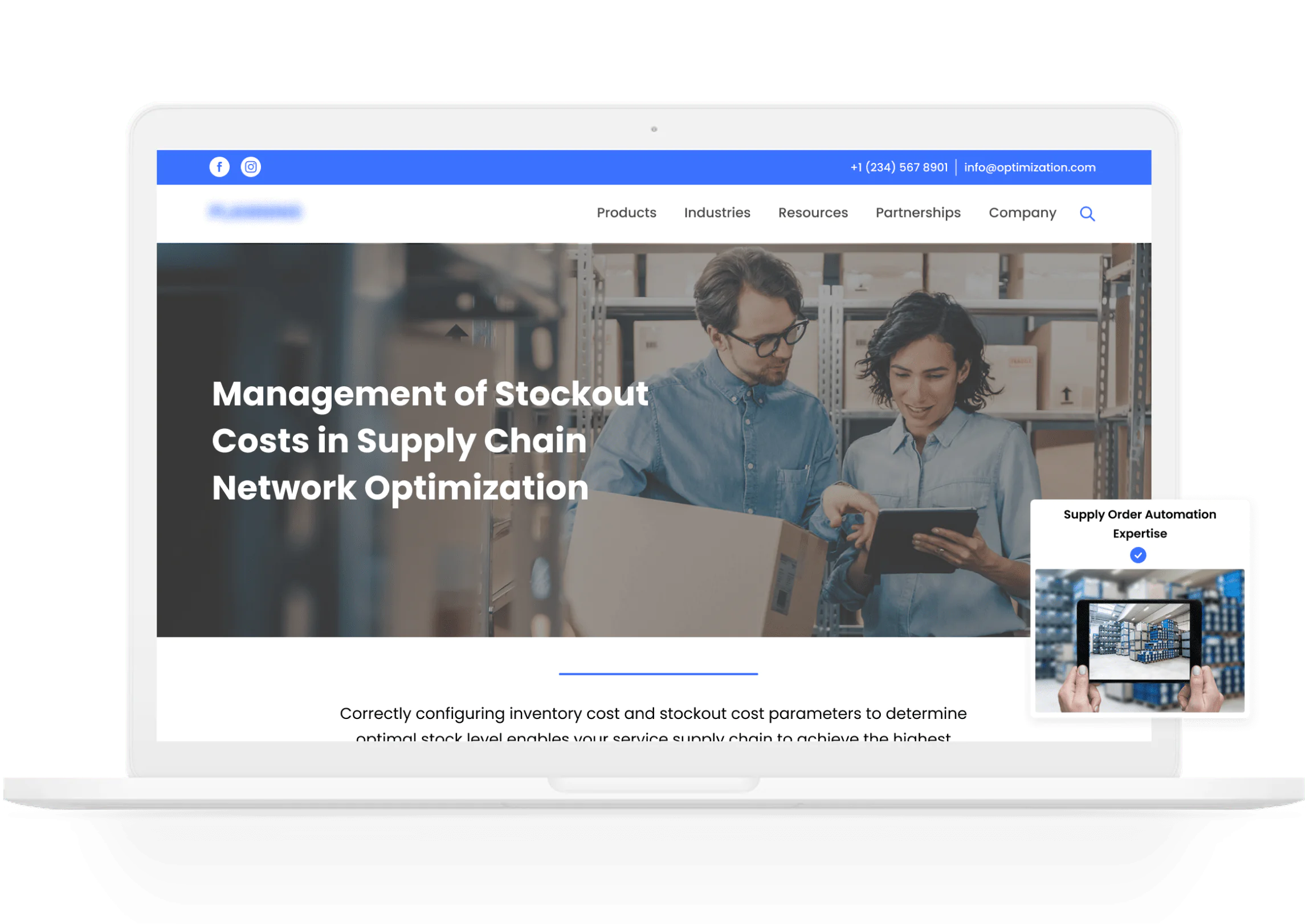 Sector Edge: analytics platform for the do-it-yourself investors
Challenge: The client came to backend app development company with an obsolete web product designed for do-it-yourself investors. The primary requirement was to redesign both internal and external parts of the existing platform and an informational website for external users. The ultimate goal was to build a competitive solution that would enable users to track stock market fluctuations and insights, as well as identify trading and investing possibilities.
Solution: During the development, we completely revamped a platform that was built with outdated at that time tech stack. Our dedicated team implemented a reliable system for gathering raw financial data from third-party data providers, processing and uploading it to the database, and configuring its continuous update. This system has millions of records from the last decades. We also incorporated tools for working with tables, profile settings, data retrieval from third-party suppliers, data visualization, currency calculators, and much more. We helped turn a poorly performing solution into a feature-rich, competitive web platform that lets users effortlessly manage their investments, keep up with industry news, view webinars and sign up for courses, plan personal events, and much more.
SaaS solution for service inventory planning
Challenge: The solution is a B2B platform enriched with a wide range of tools for enterprises, such as service inventory planning and optimization solutions that are designed to help businesses improve service supply chain operations. The client turned to us with legacy software that needed to be upgraded and expanded in terms of functionality. Java was chosen as a primary technology since its popularity was rapidly expanding at the time of product development, and alternative technologies were unable to meet project requirements.
Solution: The backend of the product was built in Java, while the frontend was built in React to ensure its scalability. Our dedicated back-end development team implemented tools to help businesses estimate demand and optimize desired stock levels. We developed new features that did not conflict with existing ones and optimized the platform's performance. Furthermore, our DevOps engineers helped to accelerate cloud adoption. The product's outsourcing allowed our client to assemble a team of competent professionals at a reasonable cost and focus on accomplishing business goals while we dealt with the tech side. Currently, over 2,500 businesses use the software in over 120 countries.
Modern web platform for patients and therapists
Challenge: The client hired us to upgrade an outdated PHP online platform that was created to help users find experienced therapists and ensure that medical specialists have all the necessary features to deliver therapeutic services efficiently. The primary reason our client decided to update the tech stack was that the initial technologies could no longer meet the client's objectives due to their technological limitations.
Solution: Python was chosen as the core backend technology, and the Django framework was picked because it provides a number of out-of-the-box features that streamline development processes. Our team created advanced therapist search, profile creation and editing, consultation scheduling, and many other features. Overall, thanks to a new tech stack that our team leveraged to create a cutting-edge solution, our client was able to obtain a significant number of new users and boost the retention rate. Furthermore, by opting to outsource the product development, our client gained access to a pool of competent specialists and assembled a team of those experts that met the requirements precisely, which eventually led to significant savings of time and money on recruiting activities.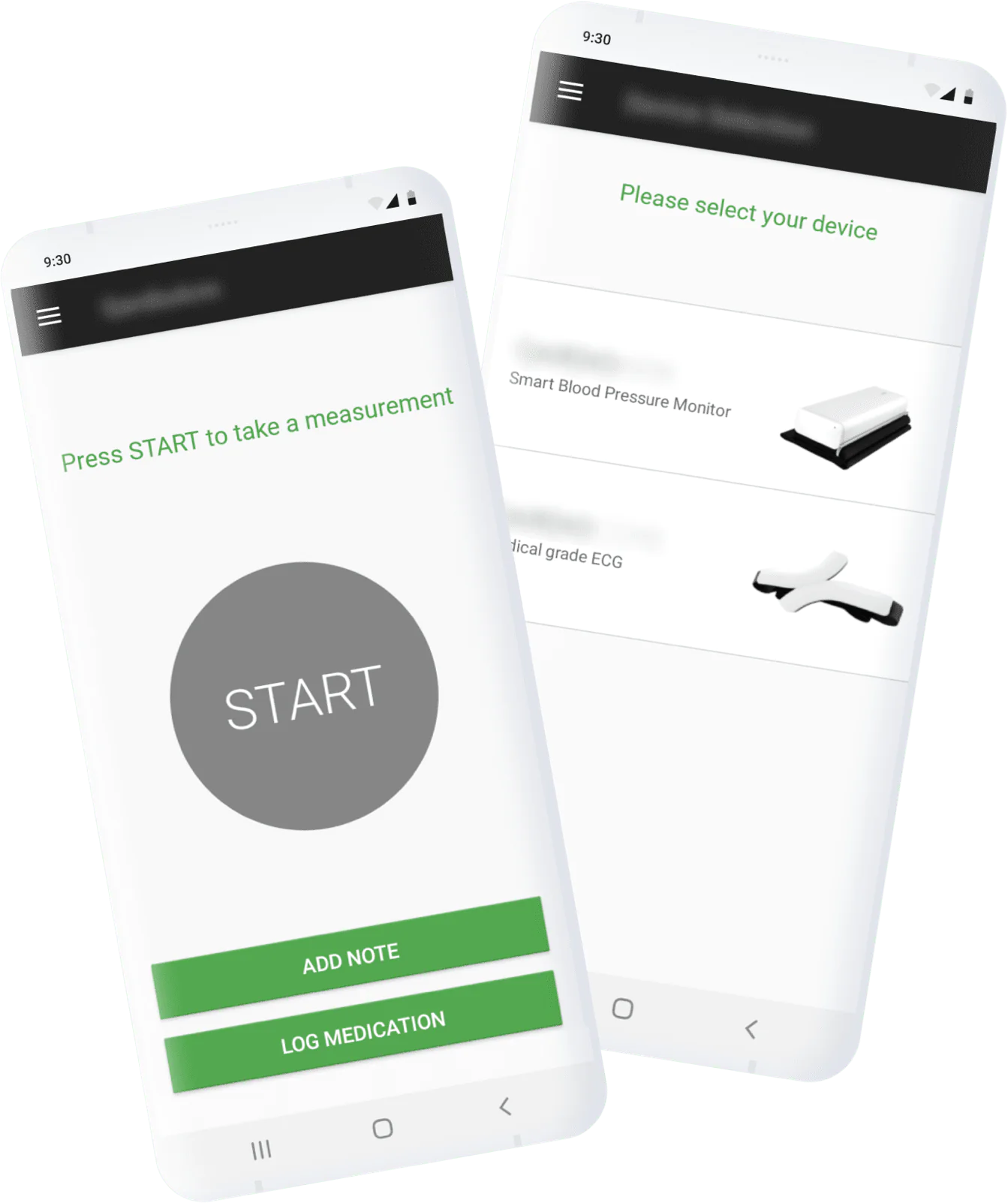 IoT-powered solution for health monitoring
Challenge: Our client turned to us with the goal of developing a competitive, IoT-enabled mobile application from scratch that would allow users to track their health indicators such as weight, blood pressure, heart performance, and ECG. Because the request was to create an Android-based native app, Java was picked as the ideal development platform.
Solution: Our team developed a solution that connects to various wearables that gather, process, display, and store all incoming user health data. The program, for example, connects to a blood pressure monitor, allowing the user to measure, record, and share their health indicators with medical precision. Aside from personal health monitoring, the app can be connected to a variety of health platforms. Thanks to our productive collaboration, correctly chosen tech stack, and robust functionality, the released app gained 100,000+ downloads and a 4.6 user satisfaction rating.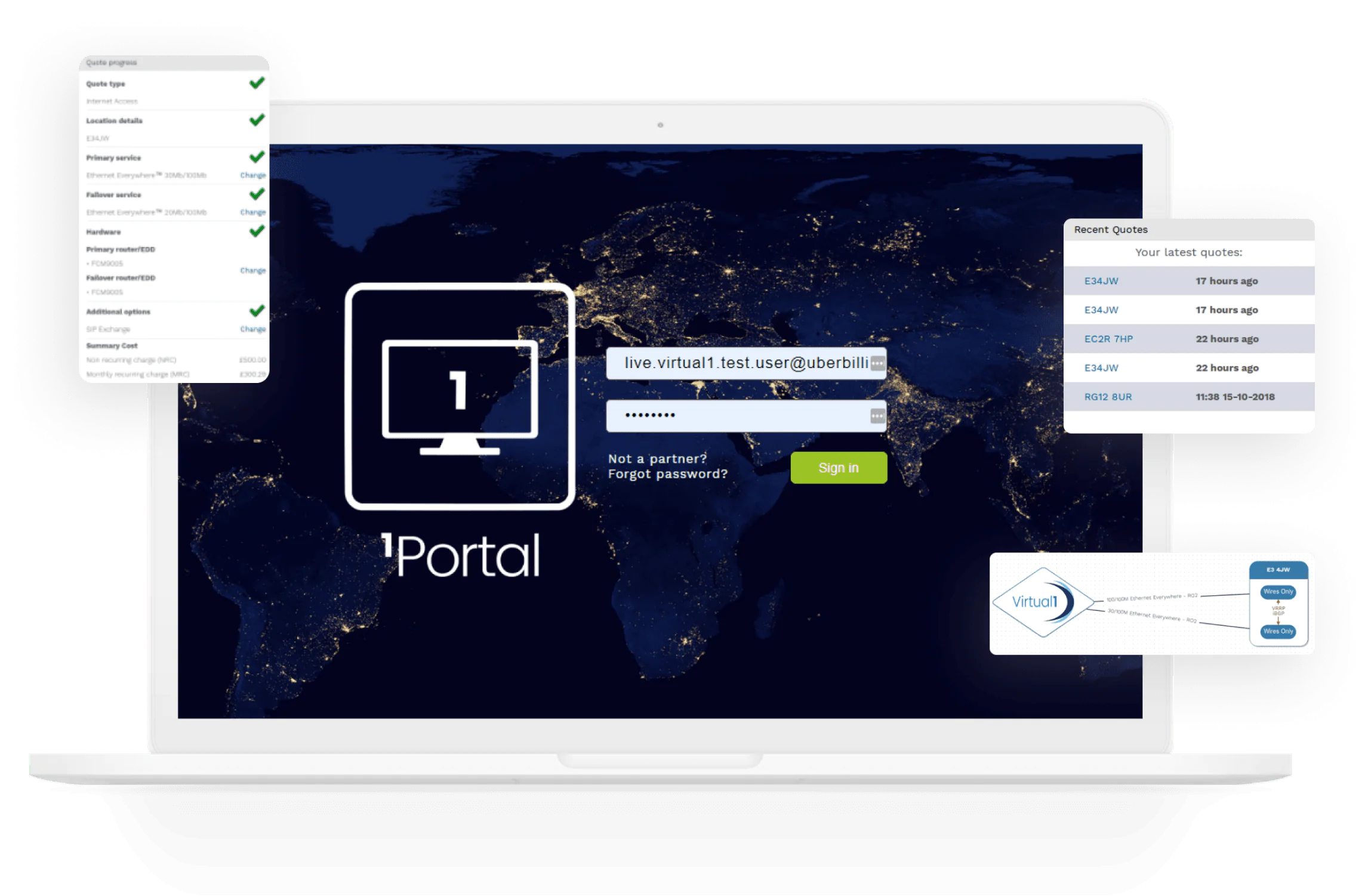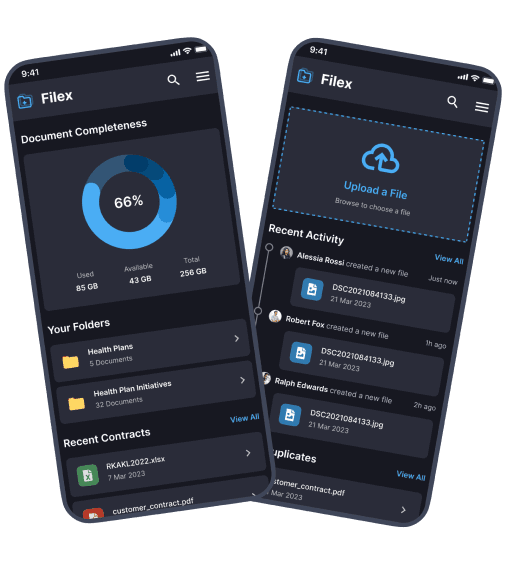 Virtual1: web portal for a UK's
Challenge: Virtual1 is the UK's leading telecom provider. The client decided to collaborate with us to create a centralized portal that would serve as a single point of connection for wholesale digital providers and contribute to their commercial growth.
Solution: The most suitable option to meet the set requirements was to use Liferay OOTB capabilities. During the portal development, our team made several software solutions for user accounts and back-office, including a custom order workflow, a setting module for service packages, software kit for partner account settings. We also implemented a killer feature that is an online opportunity for partners to order products and associated hardware devices, compare prices of carriers, and perform e-signs. Thanks to the efficiently developed functionality, Virtual1 rapidly increased its partner network and eventually became a leader in the UK's digital service market.
Portal for medical document management
Challenge: The product is a web-based medical portal meant to help medical workers with document management. The client turned to Aimprosoft back end development services to obtain a correctly working website functionality after the migration to a new Liferay version.
Solution: Our developers migrated the already existing Liferay-based website from version 6.2 to 7.1. Besides, the team migrated the initial customization, custom portlets, database, and theme. However, they faced a problem related to a new API as it changed to the latest version. To solve such an obstacle, our developers transformed the implementation of modules that are responsible for customization. With the Liferay platform's flexibility, we managed to successfully migrate the healthcare platform, optimize and ease the workflow for doctors.
Engagement models we offer
By deciding on the most effective method of working with us, you can significantly facilitate a successful implementation of your product We value flexibility, and we can assist you in selecting a collaborative strategy that satisfies your needs, objectives, resources, and requirements.
The dedicated team model entails close collaboration between your team and Aimprosoft's dedicated specialists, who devote their whole attention to your project. Every task that was preplanned is completed according to the deadline, and regular updates are given. The dedicated team model gives our clients all control over the team, including the flexibility to scale it up or down, keep track of its progress, and adjust project requirements and scope as necessary. With increased control over the development process and transparency across the software development life cycle, you have access to our varied talent pool of more than 350 different tech specialists, which results in shorter delivery times and higher-quality products.
When to choose this cooperation model
The project is expected to be long-term

It's necessary to reduce development costs

You need a flexible team scaling

Project specifications may possibly alter
This strategy assumes that the resources used to build your product directly affect the development cost. The benefits of this approach include improved transparency and control over the project's scope, spending, and timeline. With the time & materials approach, you can adjust the project's requirements and give certain activities a priority in response to organizational changes. This strategy allows you to change the project's scope as needed flexibly, avoid making significant upfront commitments, and only pay for the resources you really use. This method has the advantage of providing significant flexibility.
When to choose this cooperation model
Product requirements aren't clear

You foresee changing project workloads

Project is expected to be long-term

You need a rapid SDLC start
This collaboration model presupposes that our team follows the specified development plan and provides frequent updates on work completion. Only the agreed cost is paid for a particular set of deliverables. The approach is perfect for clients who are ready to make a complete payment because it provides outstanding control over the project's costs and timeline. Due to the fact that you only pay for the outcomes that have been agreed upon, regardless of the actual resources and time used, this collaborative model also lowers risks.
When to choose this cooperation model
Tech specifications are defined

Project's scope varies between small to medium

Your participation is going to be minimal

The budget is strictly limited
While there are advantages to each outsourcing model, there are times when a hybrid collaboration strategy is more desirable, particularly when no other option will be sufficient to meet your demands. Through the use of this kind of software outsourcing, market research, and analysis may be carried out more quickly and more cheaply. Additionally, it offers chances to lower the development risks brought on by shifting requirements, ambiguous project components, or unidentified technological barriers.
When to choose this cooperation model
Project's requirements are changing

Workloads will be variable

There is no clear project scope

You need efficient risk management
Key reasons to choose Aimprosoft
for backend development
Proven track record

Nothing better demonstrates the IT vendor's credibility than the company's accomplishments and positive customer feedback. For almost two decades, we have been mastering the quality of our services and the methods for delivering our products. As a result, we have met the needs of hundreds of customers and have been recognized as one of the most experienced vendors by various independent platforms like Clutch, TechBehemoths, The Manifest, and others.

Scalable development teams

We have a variety of staff augmentation alternatives in addition to the full-cycle development. To give our clients complete control over management procedures, cost-effectiveness, and a thorough grasp of the project by all team members, we provide a dedicated team model. In order to save our clients from having to undertake a time-consuming search for the required developer, we also offer the expansion of in-house teams via outstaffing.

A wide spectrum of backend services & specialists

Our vast talent pool encompasses specialists with a profound knowledge of backend development, including full-stack developers, software architects, data scientists, and others, allowing us to fill all your existing tech gaps. Whether you require backend website development, database optimization, server configuration, or cloud integration, our team of skilled backend specialists brings a diverse range of expertise to handle any challenge.

Customer-tailored approach

In order to ensure that our clients can navigate their software journey without any problems, we support flexibility in all procedures linked to the backend development. We will make sure that every request can be performed without any delays or misunderstandings, whether it involves offering team augmentation services or bridging gaps in time zone and location variances.
Testimonials
Clients about Aimprosoft
FAQ
Frequently Asked Questions
Is backend development necessary for my business?

The backend can be considered as an engine that powers your application, handling data management, business logic, and server-side operations. A robust backend is vital to enable scalability, security, and the overall performance of your application. It enables seamless data processing and integration with external systems and ensures that your digital solution can handle increased user load and evolving business needs. By investing in backend development, you can ensure a stable foundation for your business application and release a high-performing solution that meets your potential users' needs and drives long-term growth.

What is the cost of hiring a backend developer?

The cost of hiring backend developers usually depends on several factors, including their experience level, skill set, and location. Backend developers typically charge $40 to $150 per hour or more. The scope and duration of the project will also have an impact on the entire cost; therefore, it's crucial to keep in mind that hourly rates could not give a clear picture of the entire development cost.

Do you offer website maintenance services?

Apart from other back end development services, we also offer website maintenance services to ensure your web product's smooth and continuous operation. In addition to offering after-launch maintenance services for the product created at Aimprosoft, we also maintain products created with other vendors that could no longer be supported on their side. We select the best-fit support model (e.g., full-time, on-demand, etc.) and help assemble skilled specialists according to the specifics of your product. With our back end development services, you can focus on your core business activities while we take care of keeping your website up-to-date, secure, and functioning optimally.

Which programming language is best for backend development?

The choice of the best programming language for backend development depends on factors such as project requirements, team expertise, scalability needs, and ecosystem support. Popular options include Java for its robustness and enterprise-level capabilities, Python for its simplicity and extensive libraries, and JavaScript (Node.js) for full-stack JavaScript development and scalability. Overall, selecting the best programming language highly depends on the specifics of your project.

Why is backend development important?

Backend development is crucial because it serves as the backbone of any digital product, handling behind-the-scenes operations and data management. It enables the processing, storage, and retrieval of data, implements business logic, and facilitates seamless communication between the front-end and databases or third-party systems. A well-designed and efficient backend ensures the ability to handle increased traffic and evolving business needs.

What are the three components of back-end development?

Backend development relies on three key components: architectural decisions, carefully selected tools, and a skilled team. Architectural decisions involve designing the overall structure of the backend system, including server infrastructure, database architecture, and application design. Additionally, the correct selection of tools, frameworks, and technologies is essential to support efficient development and meet project requirements. This includes choosing programming languages, frameworks, databases, and other tools that align with the project's needs. Lastly, a skilled development team with expertise in backend technologies and best practices ensures the successful implementation and maintenance of the backend system, guaranteeing high-quality code, security, and optimal performance.

How long does the web development process typically take?

The web development process' duration can vary depending on several factors, such as the complexity of the project, the size of the development team, the project's scope, and the level of customization that is required. Simple websites with basic functionality can typically be developed within a few weeks to a couple of months. More complex projects can take several months to a year or more to complete.
Let our backend developers help with your project
Our developers are here to help with your questions. Write us a message, and we will get back to you shortly.
The form was submitted successfully. We will contact you shortly. Meanwhile, we suggest checking out what our clients say about software development with Aimprosoft.
Proceed to Clutch
Featured in