Business Analysis Services
Being one of the key stages during the product creation, a properly conducted business analysis is a powerful tool that can help prevent the project from its failure. By opting for an Aimprosoft business analysis consulting firm, our clients can validate the feasibility of their idea, prioritize business requirements, eliminate potential risks during product development, and ensure overall project success.
Get started
scroll down to discover
From promising startups to well-established companies, we help businesses of any size and domain expand their capabilities by going mobile. Our mobile application development experts are skilled in the creation of solutions for commercial and non-commercial use, including apps for better employee collaboration and increased productivity, enhanced customer service, seamless online shopping, and many others.
WHAT WE DO
Software requirements creation
Our BAs can create detailed project documentation that includes a description of the product, functional and non-functional requirements, and product scope. Documented requirements can shape your idea into a structured format and give the developers all details on how to build the product properly.
Industry and competitive analysis
To ensure that the product will be able to handle the competition and firmly establish its position on the market, our experts conduct industry and competitive research. They examine the degree of competition within a niche, analyze how the competitors' products function, their strengths and weaknesses, and so on.
Validation of technical solution
We help companies save resources, avoid reworks, and unfulfilled expectations by assessing the viability of the product before the start of its development. We compare expected benefits with the estimated costs and risks in combination with an analysis of the company's state of affairs. The validation process includes assessing the cost-effectiveness of developing and maintaining the solution and evaluating how the potential change in business processes will affect the organization.
Software optimization
We conduct BA not only for the projects developed from scratch but also for existing solutions that require enhancements. We can analyze your solution, identify trouble spots, examine business needs and environment specifics, and create an optimization plan to give your product a second chance.
Resource estimation
Our BAs can be hired to create concise descriptions of all features and estimation of the project scale, including team size required, milestones, time estimation necessary to implement the functionality, etc. They will ensure that your resources can be allocated properly and schedule forecasts meet the requirements.
Our focus
Industries we work with

eCommerce
We help conduct BA for a variety of eCommerce projects, including online stores, catalogs, marketplaces, and others. Our specialists can gather and document requirements to ensure that the product will meet your goals precisely.

Healthcare
Our BAs can be hired as part of the team for the creation of a wide range of healthcare solutions, including medical apps, document management systems, patient portals, and much more.

IoT
Our specialists can conduct the BA phase for the development of IoT products, such as tools for real-time analytics, solutions for patient health tracking, convenient control of environmental conditions, and others.

Real Estate
We provide software BA consulting services for real estate projects, ensuring the developed product can provide home buyers, tenants, real estate owners, and realtors with tools to conduct property-related tasks easily.

Education
You can hire our BAs for various types of e-learning products, such as educational apps, learning platforms, and portals, etc., that can digitize educational processes, increase student engagement, and simplify management activities.

Telecom
Our specialists can help telcos by conducting BA for enterprise-grade products designed for automation of processes and improvement of the services, such as corporate portals, BI tools, integration with BSS systems, etc.
Retail
At our business analysis services company, we conduct BA for retail software products, including solutions for store management, omnichannel platforms, retail mobile apps, and many others.

Your industry
If you haven't found your industry, don't worry; our business analysis consulting company has got you covered. We can easily fulfill your idea since 17+ years of market presence allowed us to obtain expertise in more than 15 areas.

Business analysis process with Aimprosoft
We cover all steps that are a part of the business analysis process flow to ensure this journey is seamless.
Initial requirements elicitation
During the first phase of business analysis, our specialist will conduct consultancy and gather all the necessary background information, such as the expected deliverables, the project's history, project risks and constraints, etc., and collect existing documentation.
Research & analysis
At this stage, our business analyst will conduct in-depth research of the niche that the product will enter, perform competitive analysis, evaluate the potential attractiveness of the product from the financial perspective, assess what external pressures exist that may impact the project, etc.
Documenting the requirements
Having outlined the project scope, our BA will document both functional and non-functional project requirements that will be used as a technical guideline for implementing the product by the development team.
Project scope statement creation
Our business analyst will develop the project scope by defining the set of features required to create a product, prioritize them in accordance with business expectations, describe the expected results, and project acceptance criteria.
Setting the objectives
Based on the previously collected information, our BA will set understandable and actionable business objectives, considering project expectations, needs, and goals. It will help identify the project scope more accurately, leaving no room for misinterpretations and conflicting expectations.
Business analysis services we provided
Explore the contribution of our specialists to successful product implementation.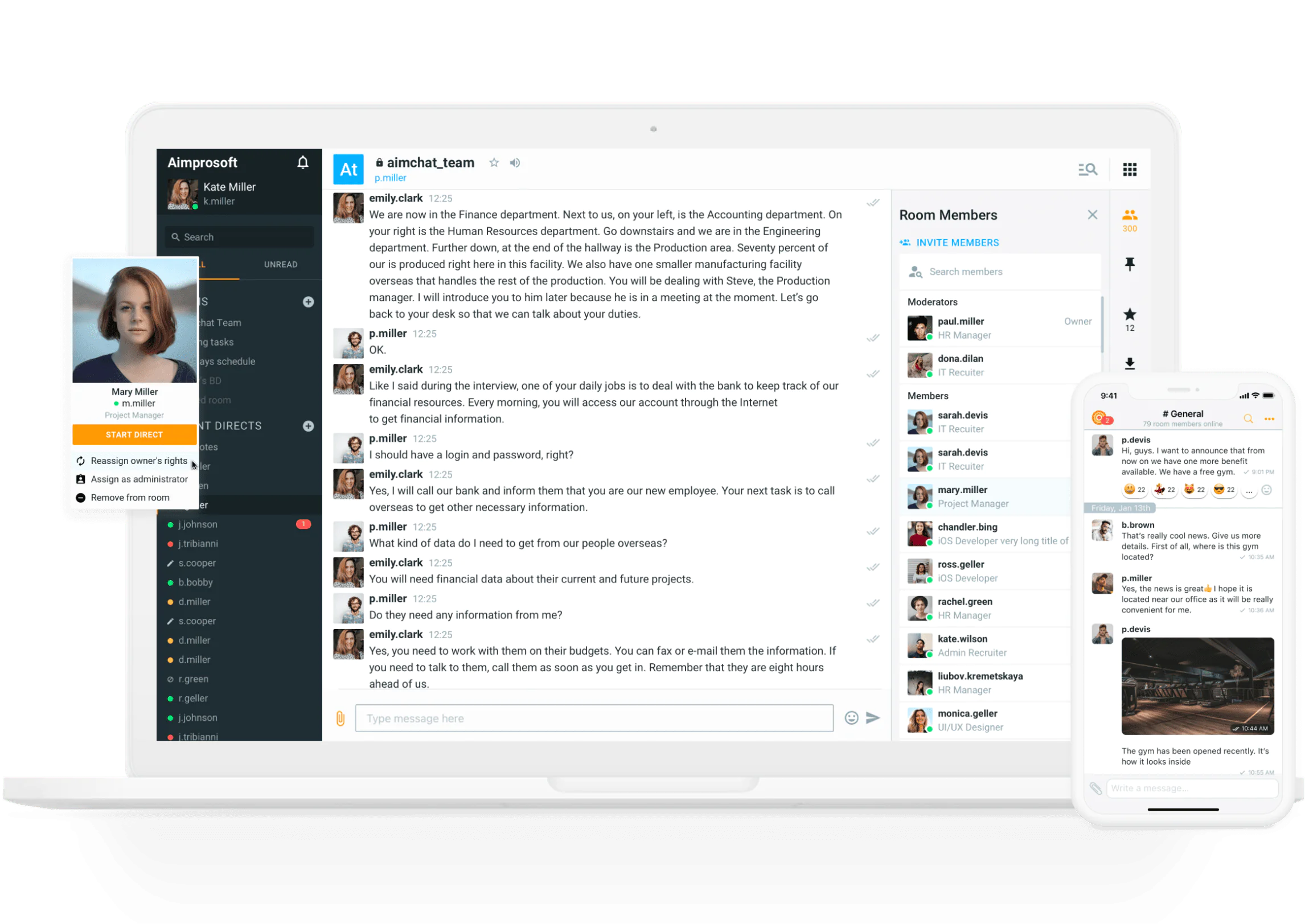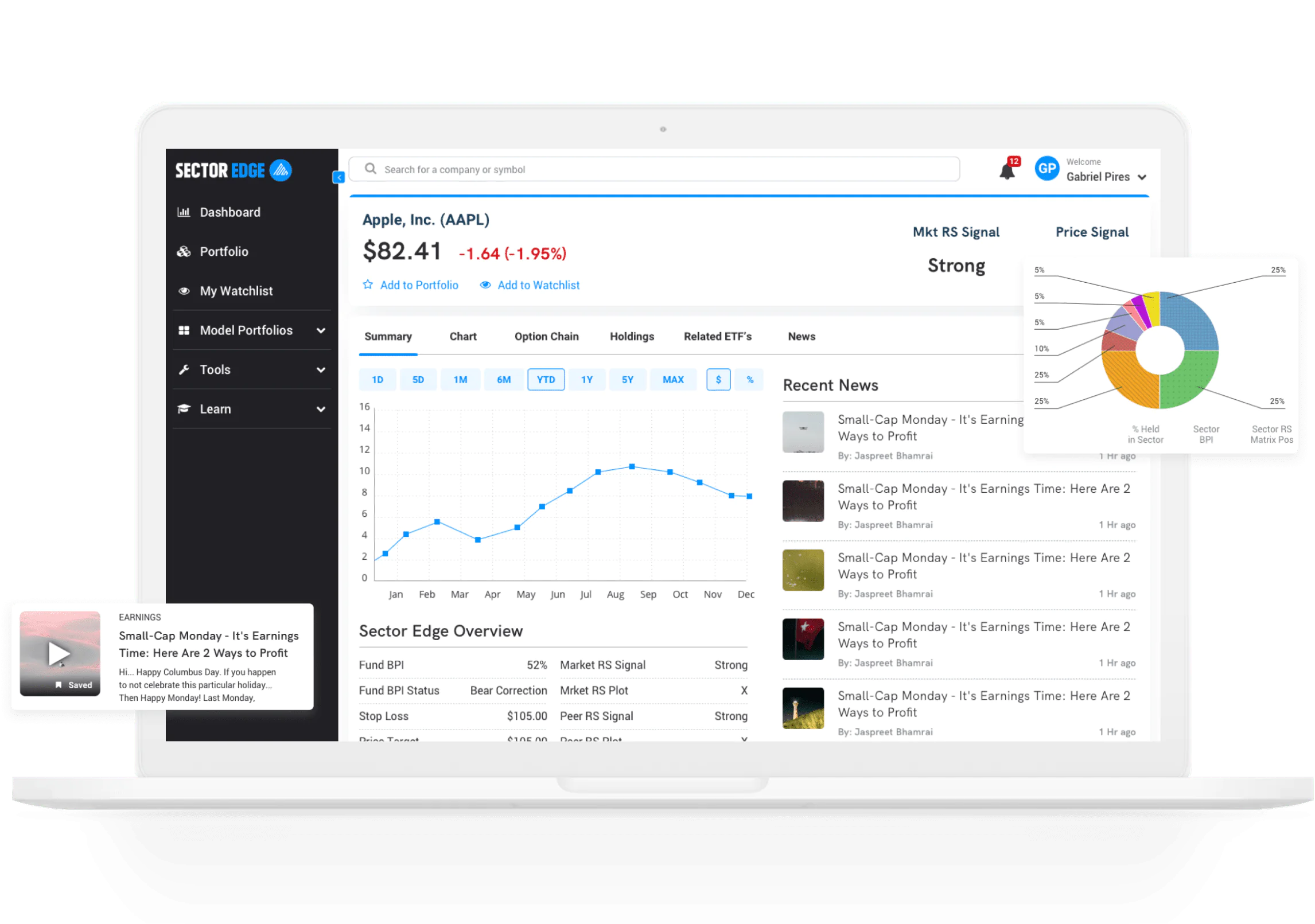 Aimchat web: a corporate messenger for businesses of all sizes
Challenge: The product is our in-house developed corporate messenger. The task was to improve the product's poor performance and usability, and perform functionality extension.
Solution: Our business analyst evaluated existing documentation, conducted a gap and competitive analysis, on the basis of which a list of features was compiled. The requirements were tracked using the RTM matrix. Use cases and user stories for the development of new functionality and improvement of the existing one were created. The requirements were handled with the following techniques: story mapping, impact mapping, and CRUD analysis. The SRS documents and glossary have been created for this project as well. As a result, the thoroughly conducted business analysis helped significantly improve the product's performance and usability.
Sector Edge: analytics platform for the do-it-yourself investors
Challenge: The client opted for our business analysis firm to redesign a web platform for do-it-yourself investors. The requirement was to conduct BA before the product's redesign to ensure that the updated version would meet the needs of the users and would be able to handle the competition.
Solution: Our BA gathered requirements from the client regarding the platform's weak areas and expectations from the product's upgrade. After that, our specialist conducted market research and competitive analysis. After that, our BA visualized the concept via wireframes and diagrams, documented the requirements, and validated all the gathered materials with the client. The conducted BA helped us turn a poorly performing solution into a feature-rich product that allows its users to manage investments, keep up with industry news, watch webinars, enroll in courses, and much more.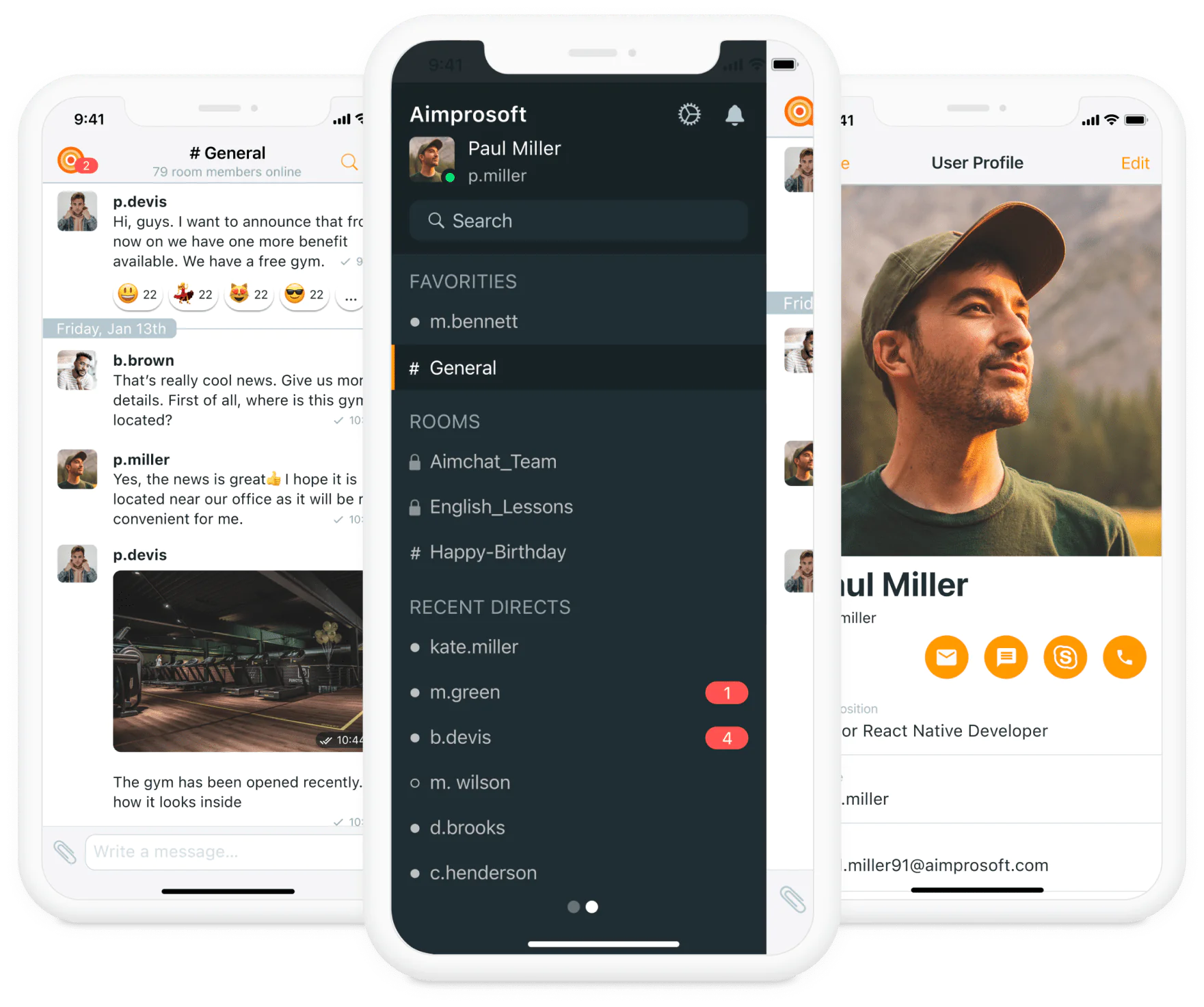 Aimchat mobile app: a corporate messenger for businesses of all sizes
Challenge: The product is a mobile version of our in-house developed corporate chat. The task was to conduct BA for two native mobile apps.
Solution: Our BA carried out a parallel comparison of the web version with mobile applications. After that, the requirements were recorded in the RTM matrix, which made it possible to determine what functionality the native applications lacked. This helped to make a functional decomposition of requirements. Our specialist also adapted the use cases and user stories of the web version to the mobile application, taking into account features of the iOS and Android systems. Considering all limitations and risks, our BA managed to complete the set tasks and provide actionable requirements for the development team.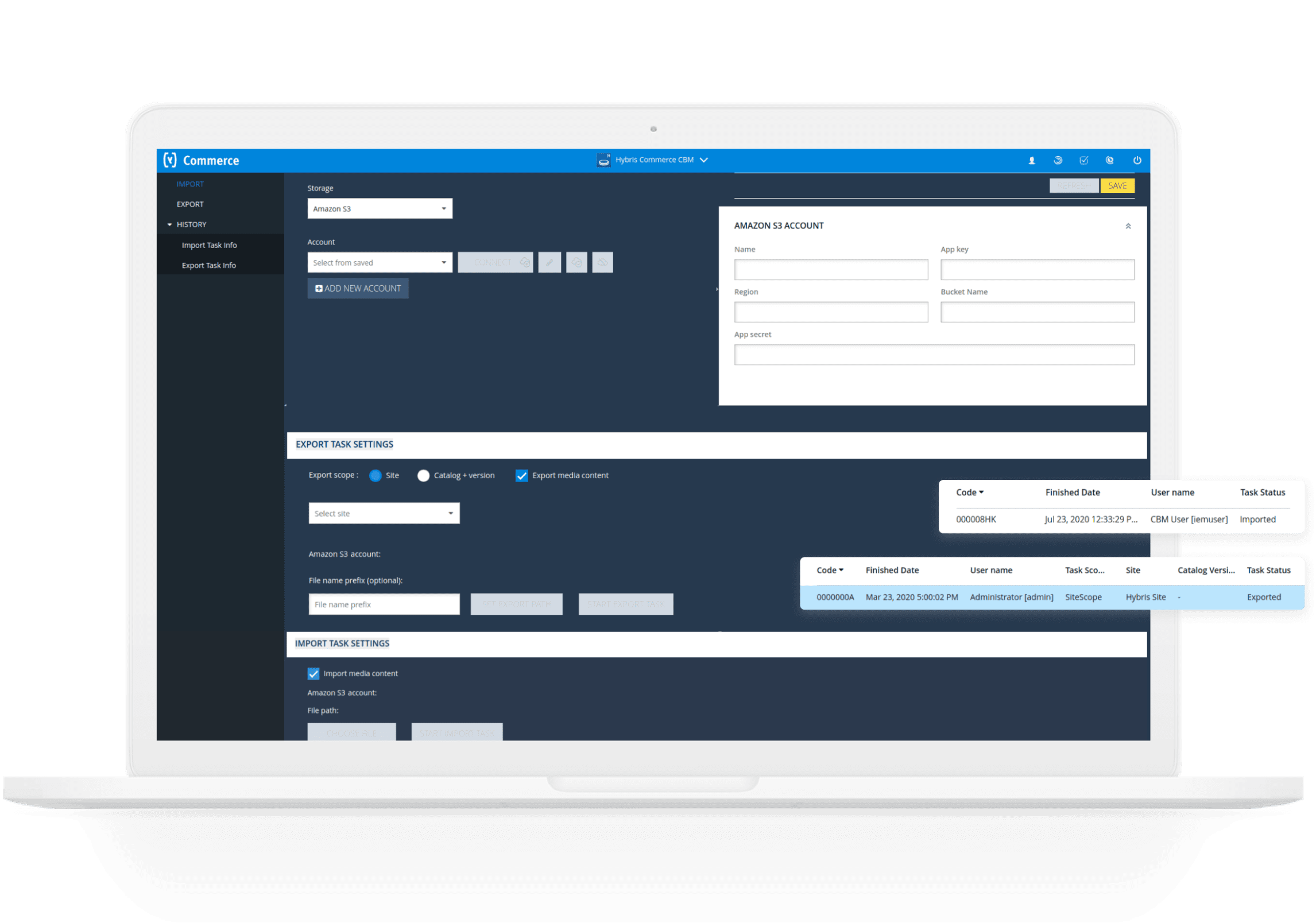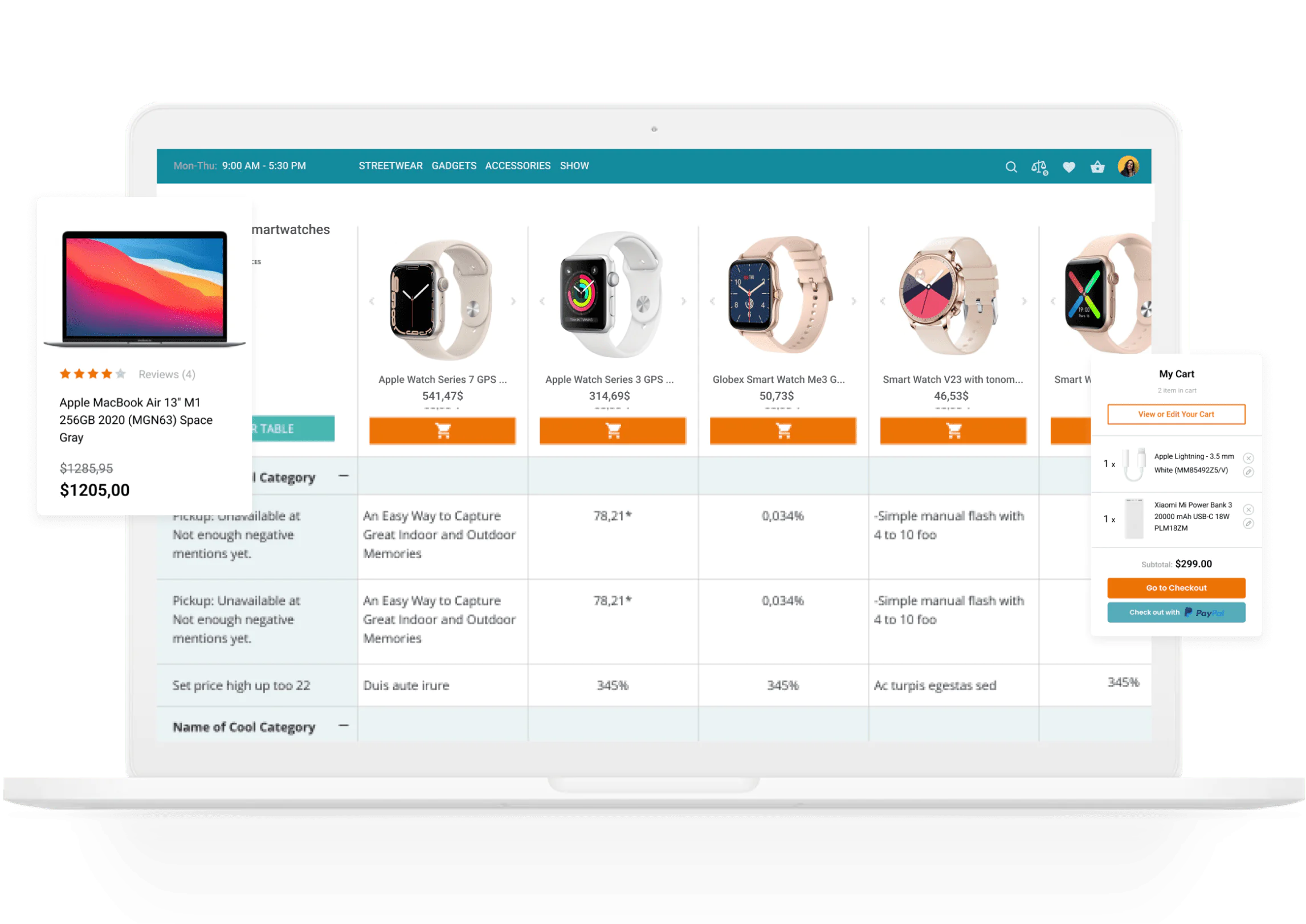 Cloud Backup And Migration For SAP® Commerce
Challenge: The requirement was to conduct BA for our in-house developed SAP module that was designed to ensure effortless backup management and simplified migration of media between different cloud storages.
Solution: Initially, the product was designed solely for the developers. During SAP Marketplace research and competitive analysis, our BA identified that there is no plugin that would provide an efficient alternative to the standard SAP approach. The assessment of our plugin's value for various user groups helped find out that not only developers but also content managers lacked a tool to complete their tasks. It was decided to develop a plugin that would meet the needs of both groups of users. Our BA documented business requirements, created a user guide, and ensured submission of the product to SAP Marketplace.
App4Comparison
Challenge: The task was to conduct business analysis for our in-house developed plugin called App4Comparison designed to help both registered buyers and unregistered visitors of eCommerce stores to compare products and make a smart choice regarding the purchase.
Solution: Our BA gathered business requirements, conducted competitive and market analysis, and evaluated the product alternatives. After that, our specialist outlined business objectives and success criteria for all stakeholders, and examined business risks. Then created a feature list and documented requirements for the development team. Thanks to a conducted BA, we created an efficient plugin that helps users add products to the comparison table easily, compare products' characteristics, and share the comparison table on social media.
Top 3 reasons to engage business analysts in your project
Cost reduction
One of the most valuable benefits that you can obtain by engaging a business analyst in your project is the ability to reduce unnecessary expenditures on possible reworks in the course of the development and the implementation of irrelevant features. The hired Aimprosoft business analyst can enable this by finding cost-efficient solutions that will meet the needs of the project, eliciting and documenting requirements carefully, avoiding scope creep, ambiguity, and inaccuracies.
Everyone is on the same page
Business analysts are all about bringing structure and clarity to the project. By opting for the Aimprosoft business analysis agency, you can be assured that there won't be any miscommunication between the development team and you since such a specialist serves as a translator of your business needs into clear functional requirements that the developers will use to build the product, efficiently connecting both technology and business domain.
Higher chances of project success
The engagement of a business analyst in the initial phase of the project significantly contributes to the entire project's success. Such professionals will ensure that all business requirements are correctly gathered and well-defined, possible changes and amendments in the requirements are properly handled, resources required to implement the project will be accurately allocated.
Testimonials
Clients about Aimprosoft
Let our business analysts help with your project
We are here to assist with your questions. Write us a message, and we will get back to you shortly.
The form was submitted successfully. We will contact you shortly. Meanwhile, we suggest checking out what our clients say about software development with Aimprosoft.
Proceed to Clutch
Featured in