Data Science Consulting Services
Since we perceive data as a source of unlimited opportunities, one of our main goals is to help businesses use this asset wisely. Our data scientists and ML specialists assist companies to go through digital transformation easily by equipping them with the solutions that help improve the quality of the provided services, overcome arduous business challenges, and much more.
Get started
scroll down to discover
From promising startups to well-established companies, we help businesses of any size and domain expand their capabilities by going mobile. Our mobile application development experts are skilled in the creation of solutions for commercial and non-commercial use, including apps for better employee collaboration and increased productivity, enhanced customer service, seamless online shopping, and many others.
WHAT WE DO
Data science development services we provide
Data science consulting
We provide data science consulting services that presuppose the client's request evaluation, audition of current IT environment, analysis of business problems, identification of the relevant solution, and possibilities of its implementation performed by our data science consultants.
ML model development & deployment
Our specialists can create and deploy ML models that are obtained as the result of training ML algorithms and used to generate predictions using the patterns extracted from the input data. Such ML models can be used for anomaly detection, object clustering, demand forecasting, and so on.
Predictive analytics
As a data science analytics consulting and development firm, we build predictive analytics of tools for various businesses. We provide data science analytics services to help provide personalized services, eliminate possible risks, generate valuable insights, etc.
Data preprocessing and visualization
Our developers are skilled in data preprocessing which means the transformation of raw data, making it usable for data analysis. We also assist with data visualization that simplifies the discovery of data patterns, identification of areas that require attention, etc.
Computer vision
Our computer vision services include the creation of tools for image processing, object detection, and others. Our goal is to empower companies with software that can interpret extracted data so it can be used to automate, speed up, and improve business processes.
Natural language processing
We provide NLP data science services to build solutions embedded with semantic search, information extraction, intelligent document analysis, and much more. Such tools can help automate operations, efficiently extract information, exceed customer expectations, etc.
Our focus
Industries we work with

Engaging Aimprosoft data scientists in product development
At Aimprosoft, we combine our expertise in data science and software engineering to implement a top-notch solution accurately tailored to your needs.
Data science consulting
This is a discovery stage where we discuss your product idea, gather requirements, conduct comprehensive research, find the best ways to use and implement data science, and plan our further cooperation.
Business Analysis
Our specialists create a thorough requirements specification, define the project scope and primary business objectives, and create a detailed time and cost estimation.
Application architecture design
At this stage of product development, our IT specialists will define the most relevant architectural approach and technology stack and develop the application core.
After-launch support
We assist with product maintenance after its release and provide functionality expansion services.
Deployment
Once your solution is release-ready, we move the tested software to production.
Iterative solution development
Throughout the entire product development process, we provide project management and quality assurance services to ensure the product can be created within the set deadline and budget.
Developed products powered with data science
Explore our expertise in data science and data engineering.
Face and object detection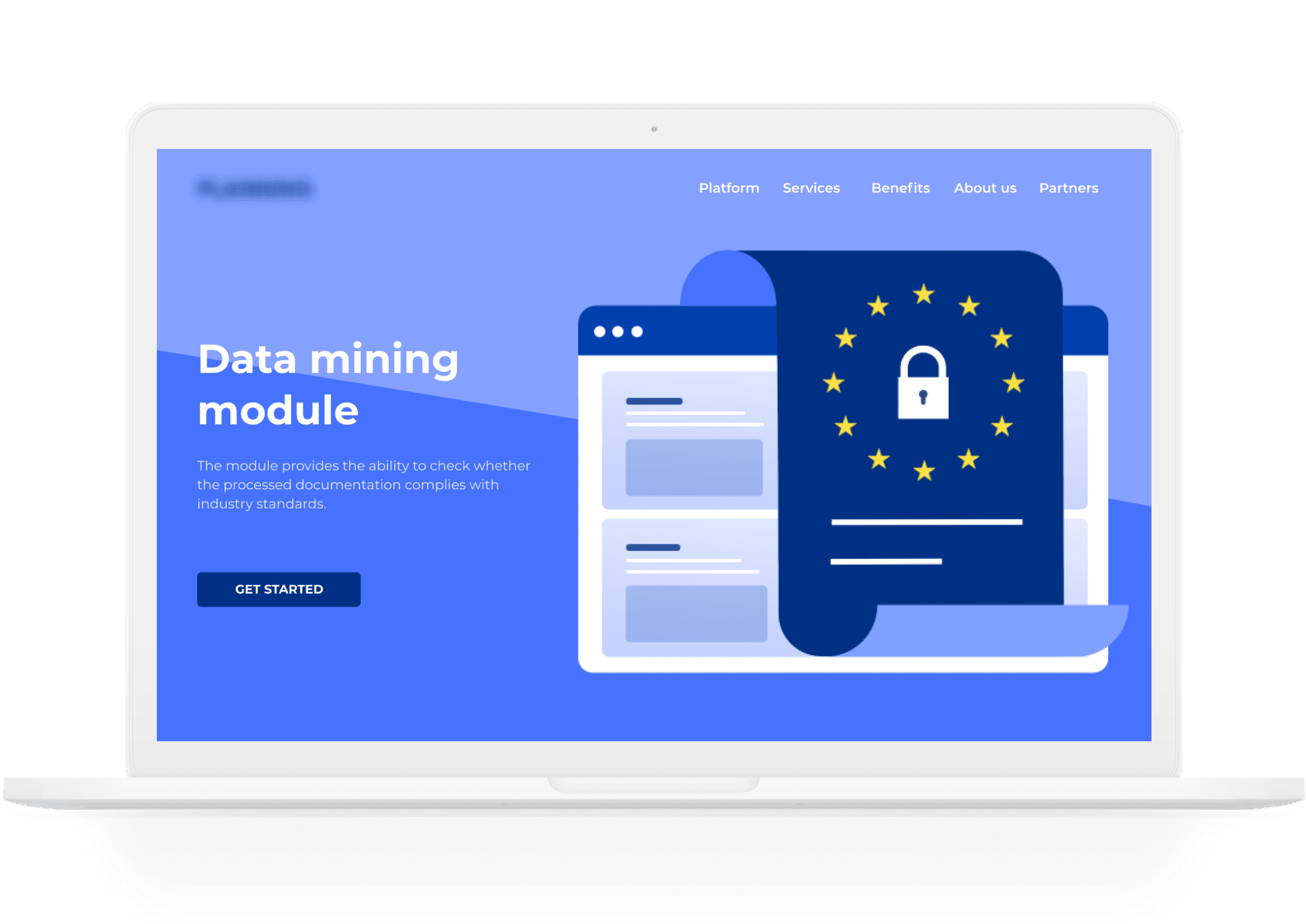 Data mining module
Challenge: The module was designed to empower the client's system, providing the ability to check whether the processed documentation is compliant with the industry's regulations.
Solution: The module is capable of splitting the agreements into sections and thoroughly processing them to identify whether the document meets compliance. The module was created using Apache Lucene. In addition to the mining module, we have trained a document classification model using Python and PyTorch. This model allows us to see how well the documentation of various companies follows the regulation's requirements.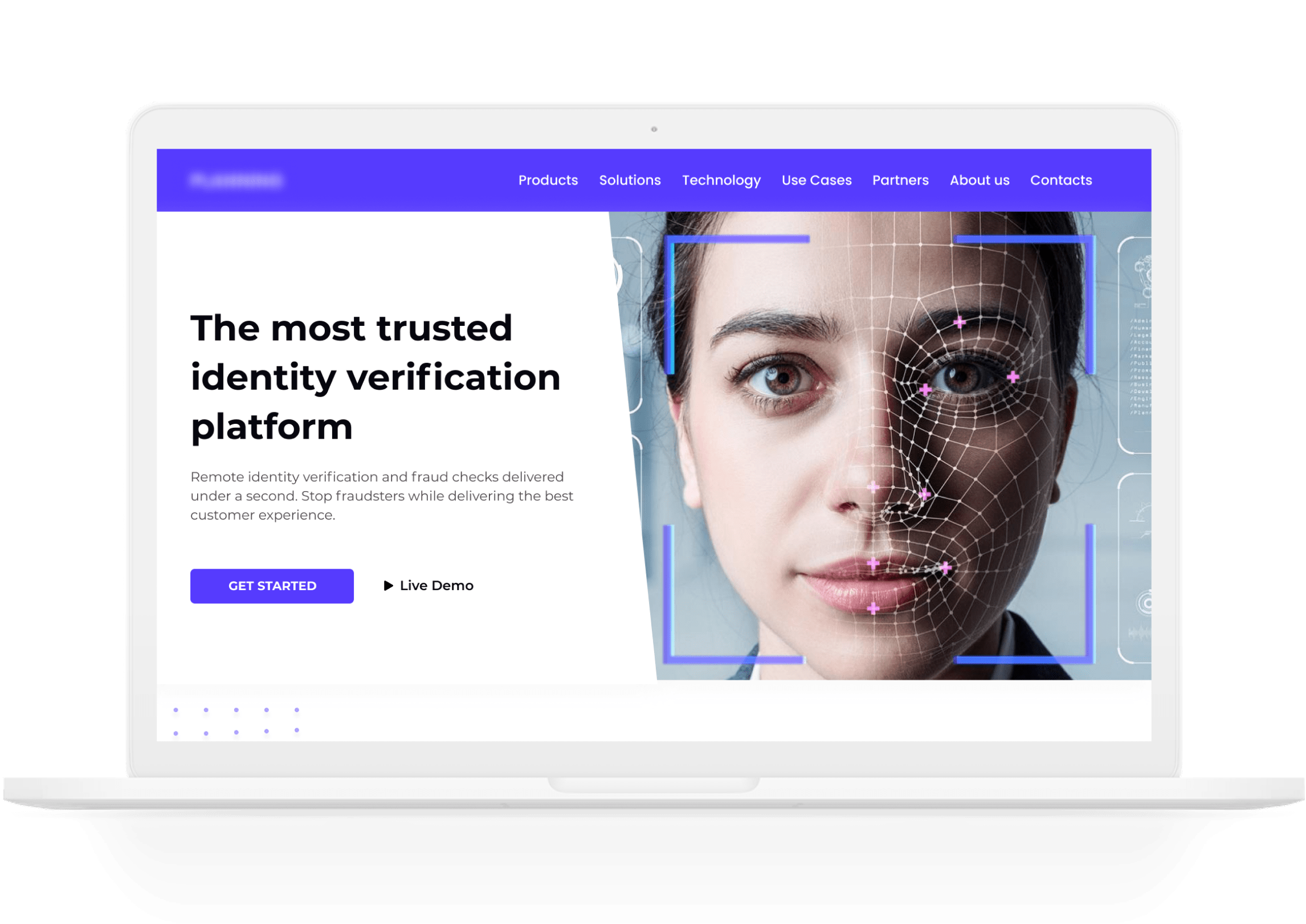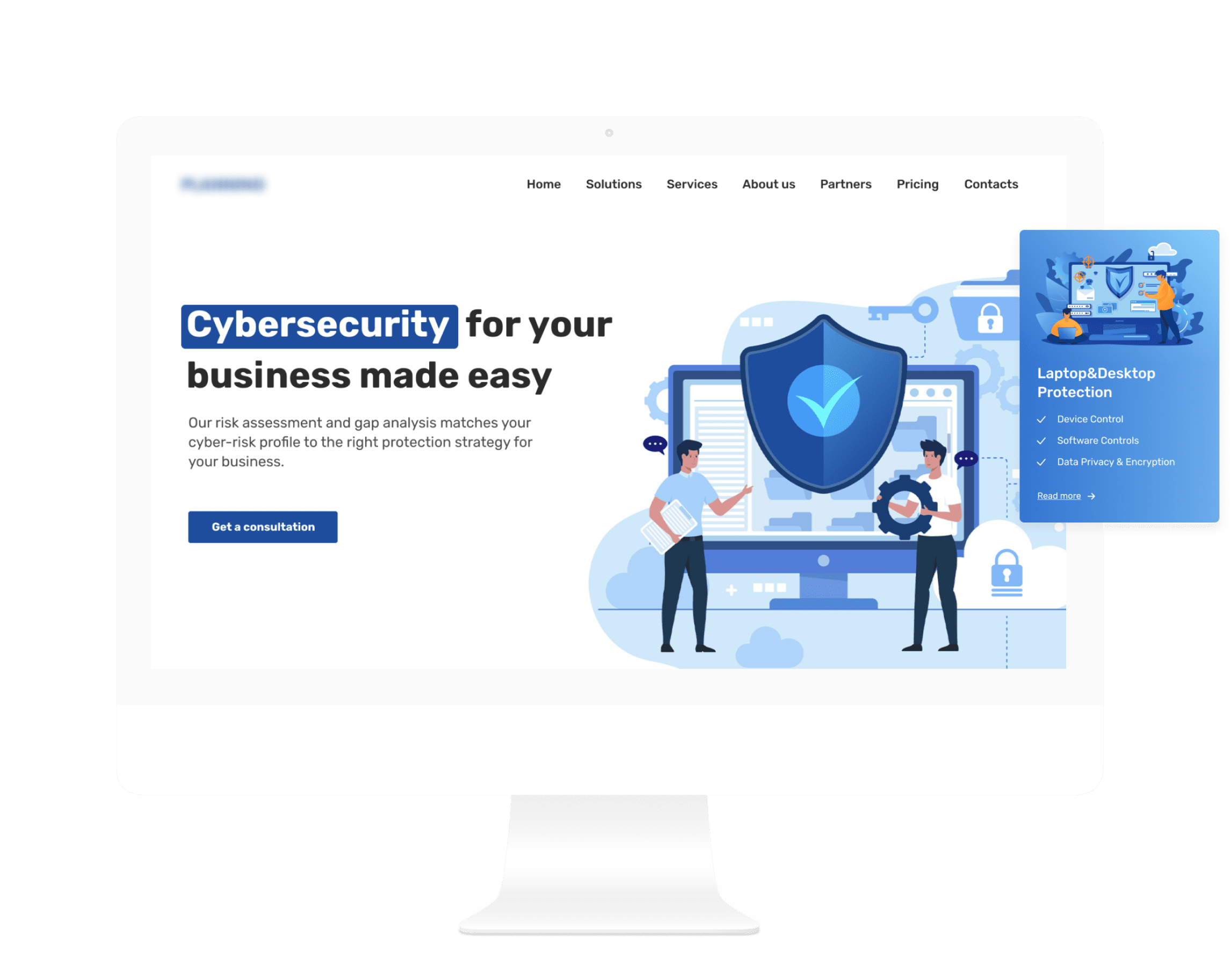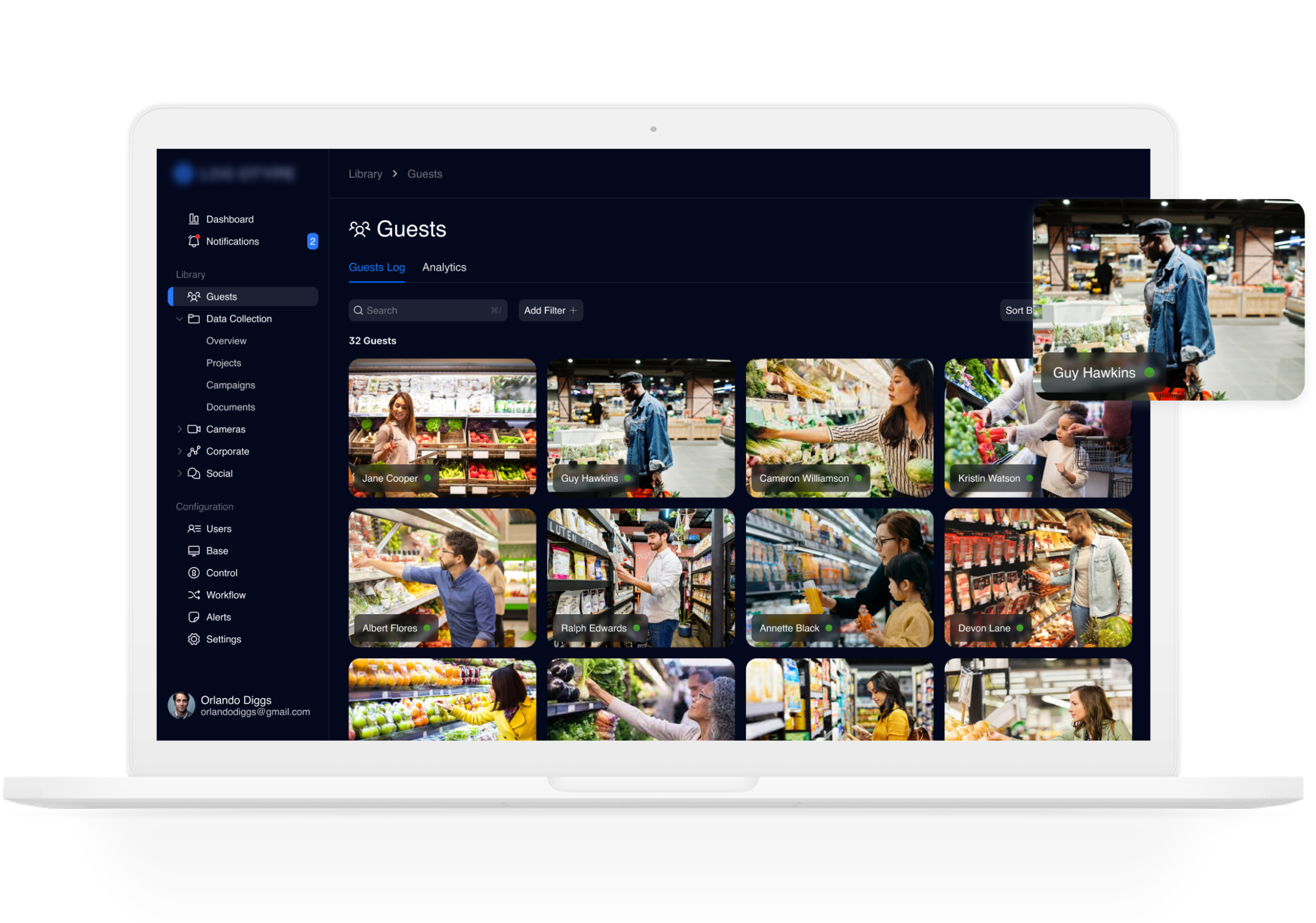 Face recognition module with liveness detection
Challenge: The client's request was to create a mechanism for object detection and face recognition and integrate it into the existing security system.
Solution: The module was created using Python (OpenCV, Tensorflow). The ML model behind this application follows RetinaNet architecture and is served using Flask as a wrapper. We also created a Kubernetes cluster using Amazon EKS and a set of Kubernetes resources to deploy the module. As a result, the developed solution can extract a vector of embeddings from a photo, filter out people whose photos are not in a database, find a person's identity using their photo, differentiate between a real person and their photo, and much more.
Security system
Challenge: The client opted for our data science consulting company to enhance a security system with ML capabilities to prevent undesirable access to a personal computer.
Solution: This system consists of one ML-based model and the main Python application. The object detector was used to protect users from spying by taking photos of their screens. This model was built using the Darknet-based YOLO model and migrated to another platform via the OpenCV DNN library. The final detector was integrated into a Python application with the support of our team.
Human detector for efficient cashier-less store monitoring
Challenge: The client decided to hire our specialists to develop a product that would automate the process of determining if a customer is registered within a shop system and has a payment method set up. The application should also be able to track people inside the shop and measure their staying time due to security and process management optimization reasons.
Solution: The developed solution consists of four parts: a human detector, a human re-identification model, an enhanced tracking algorithm, and a web application for serving the model. The web application displays video streams, processes them using the human tracker, and shows resulting information. The tracker algorithm was developed in a way that it can be extended to track new types of objects easily for any purpose. As a result, we created a robust video-based solution for seamless human detection and counting.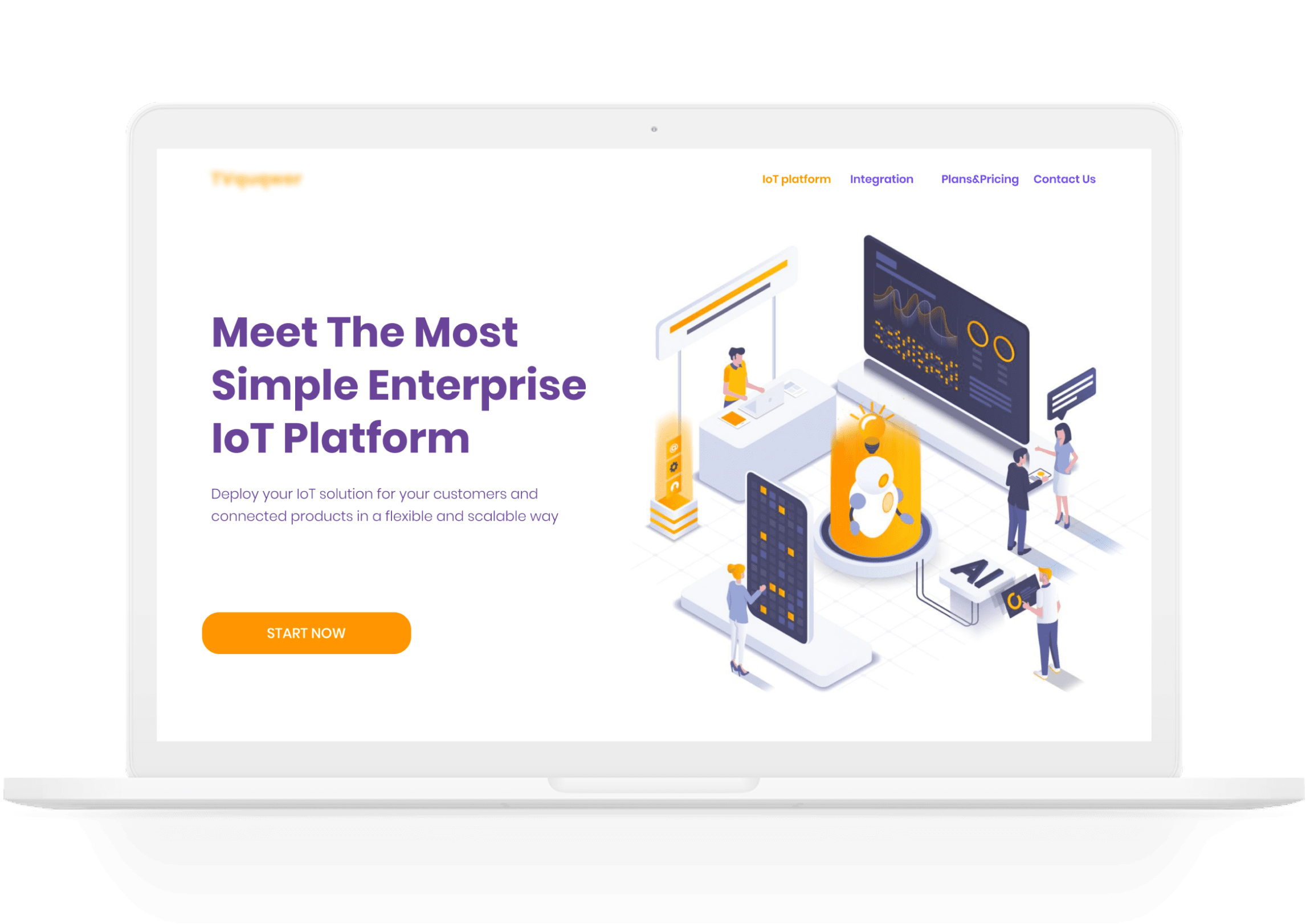 IoT aggregator powered by ML capabilities
Challenge: The client chose us as a data science service provider to develop an IoT aggregator that would provide an easy way to integrate multiple smart services into one platform.
Solution: We have implemented this solution using cutting-edge Scala and cloud technologies. We used Play Framework to implement our services reactively, Kubernetes with Istio were used to deploy, secure, and scale our services. We have selected Vue.js as a framework for our progressive web app and created a separate ML platform capable of maintaining multiple AI algorithms at the same time. The developed solution allows users to define smart rules that can touch different integrations and show the state of integrations via dashboards. ML models developed by us allow users to automate their daily routine without any effort.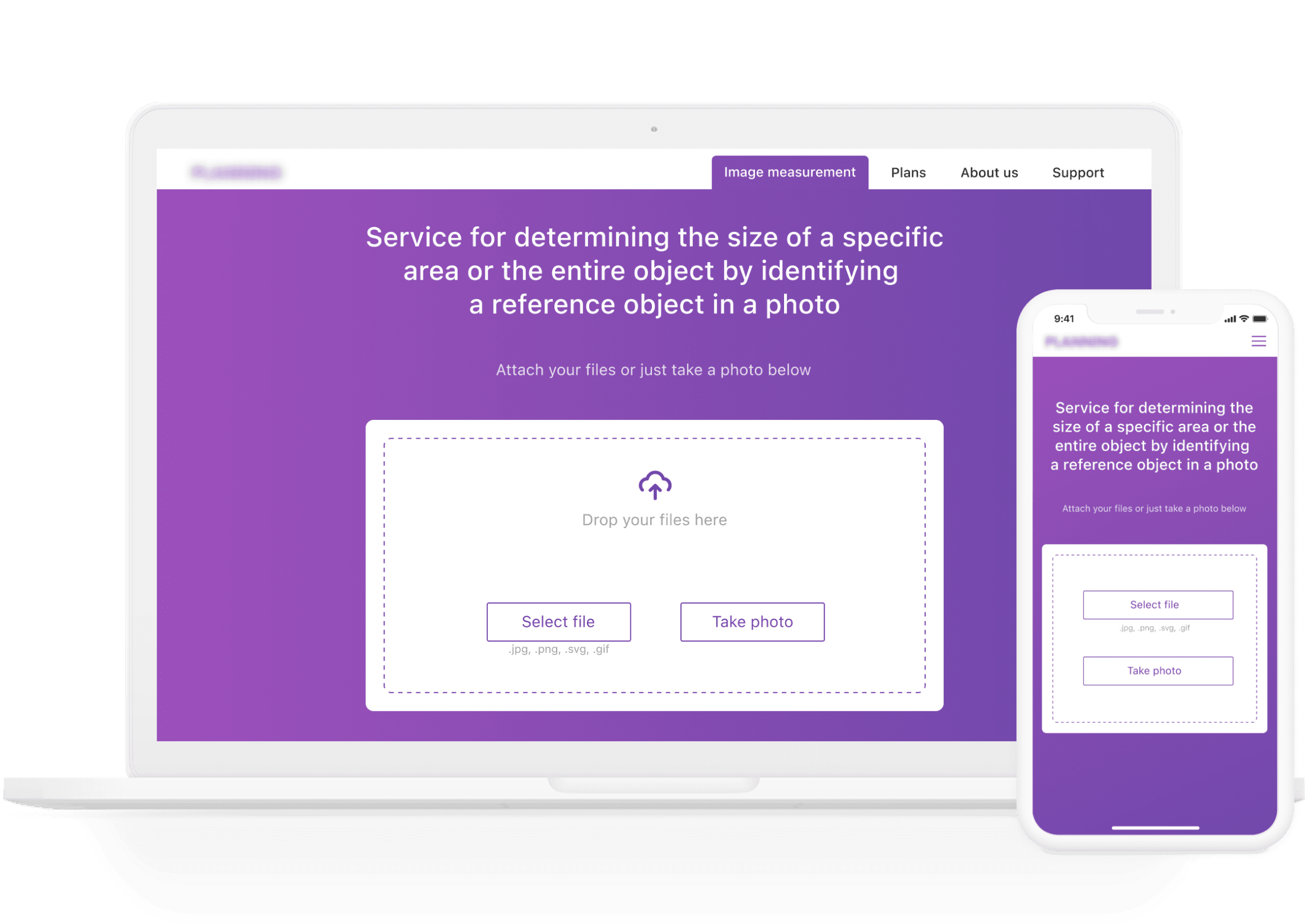 Image measuring app
Challenge: The client came to our data science consulting firm to create an application that defines the size of a certain area or the entire object by identification of the reference object on a picture made with a smartphone.
Solution: This application consists of several backend services wrapping ML models (an object detector and an image depth estimator) and a frontend application to access these services. An object detector was implemented using the Darknet framework and Yolo V4 scaled model, and it was integrated into a Bento ML-based microservice. This model allowed us to detect reference objects and use them to measure the sizes of objects selected by users. The developed app simplifies the process of item transportation by automating the object measurement process.
Top 3 reasons why you should engage data scientists in your project
Enhanced business management
Data science is a powerful tool when it comes to the optimization of business operations. By engaging data scientists and engineers in your project, you can develop a solution that will help reduce time spent on manual and repetitive operations, evaluate the performance and identify inefficiencies based on the gathered insights, predict the success rate of the strategies, and much more.
Increased sales
Data-driven sales and marketing can help you find the key to the potential customers' satisfaction and loyalty. Precise identification of key customer groups, ability to offer personalized recommendations and tailor service specifically to the potential buyers' needs, 360-degree insights, and other benefits can be obtained with the help of data science.
Improved decision-making process
The implementation of data science is crucial if you want to make better-informed choices. At Aimprosoft data science development company, we deliver tools that will allow you to generate meaningful insights from the quantifiable and data-driven evidence, increase the accuracy of your decisions since they will be based on logical facts and figures, determine what is truly useful for your potential customers, better understand the nature of problem areas, and find relevant solutions.
Testimonials
Clients about Aimprosoft
The ProCC project is a software product that simplifies business operations within greenhouse horticulture and increases employee productivity in an easy way that can be understood by every employee. The Aimprosoft team was exactly the ones who helped us integrate our ideas and put the project on a technological track. When we had to take on a challenge, they approached it with the innovative know-how and skillfully built the functions against the clock. Since the beginning of our collaboration, we have taken the product to a new level of quality thanks to the qualifications of the team and transparent, almost limitless communication. Thanks to the best technical services we have acquired, we have become one of the best solutions in the greenhouse market all over the world. The success of our customers and their results from optimized work processes, improved crop yields and increased profit are the best indicators that speak for themselves.
We'd had some negative experiences with companies in the past misrepresenting the seniority of their team members. Aimprosoft, on the other hand, gave us a list of engineers based on price, with a description of their experience levels. Those levels have been exactly as depicted.
Motive Retail has worked with Aimprosoft for the past 5 years. During that time Aimprosoft has proven to be a very good and reliable partner. Our software development requirements range from web applications to B2B Web Services, and Aimprosoft has delivered the technical skills to meet our needs. They are responsive, well organized and are sensitive to our timelines. I have no reservations recommending Aimprosoft to companies seeking a software development partner.
Continuing to be a close partner, Aimprosoft has done an excellent job on all tasks. The team remains flexible and offers many services. They're affordable and have assigned staff that work North American hours when requested.
Aeleron Technology Inc. has had a long and fruitful partnership with Aimprosoft company. Since 2007 we've been working together on projects in numerous domains, including the pharmaceutical industry, eСommerce, law practice management, image management, and others. These projects have featured custom development of both web and mobile-based solutions. Throughout our entire cooperation, Aimprosoft developers were very attentive to all details, organized, and passionate about their work. We are looking forward to cooperating with Aimprosoft in the future so that we could merge Aeleron services with Aimprosoft expertise in software development to deliver top-notch products.
Let our data scientists help with your project
We are here to assist with your questions. Write us a message, and we will get back to you shortly.
The form was submitted successfully. We will contact you shortly. Meanwhile, we suggest checking out what our clients say about software development with Aimprosoft.
Proceed to Clutch