Hire React Native Developers
Modernization of a legacy application, cross-platform development from scratch, and functionality expansion can be easily performed by our React Native mobile developers. We help businesses improve employee productivity, boost sales, attract larger audiences, cut development costs, increase brand awareness, and achieve other vital business objectives by helping them go mobile with the help of this top-notch framework.
Get started
scroll down to discover
Modernization of a legacy application, cross-platform development from scratch, and functionality expansion can be easily performed by our React Native mobile developers. We help businesses improve employee productivity, boost sales, attract larger audiences, cut development costs, increase brand awareness, and achieve other vital business objectives by helping them go mobile with the help of this top-notch framework.
When to hire
When you need to hire React Native developers
You want to build a cross-platform app that will work on both platforms

You need to reduce development time

You want to develop a mobile app cost-efficiently

There is a need to simplify app maintenance

When you require a highly customizable app's interface

There is a need to build a highly performative and scalable app
WHAT WE DO
Technical expertise of our React Native developers
Cross-platform app development from scratch
Being a full-cycle It vendor allows us to develop your React Native apps from mere concepts. Before delivering the product to a release-ready state, we can start by analyzing the viability of your project by conducting the discovery stage, performing BA to lower risks, designing eye-catching UI and smooth UX, and cover other stages to deliver an outcome that meets your expectations.
Migration services
We can use React Native's flexibility to complete various migration scenarios. By analyzing the project's complexity and the benefits of migration, we can conduct it from outdated native iOS and Android apps and web apps built with React or other JS frameworks. To cut the development time and cost, we can also reuse components and business logic from your current web app.
Legacy app modernization
If your software becomes obsolete and no longer meets your requirements, you can hire React Native programmers to implement the right optimization approach. We help you bring back the former glory of your solution by assessing the state of its decay and problem areas, setting modernization goals, conducting code refactoring, and completing other activities to achieve the set objective.
Consulting & code audit
We can help you by doing a thorough request evaluation and selecting the right tech stack based on the results of our analysis. Additionally, you can benefit from code audit services if you are experiencing issues with the performance, loading time, responsiveness of interactions, constant crashes, or other aspects of your current application that ruin a positive user experience.
Maintenance & functionality expansion
We offer after-launch support services if you need continuing product maintenance. We provide security updates, performance optimization, and bug fixes to keep your product running smoothly so that you can concentrate on the achievement of your main business goals. To enhance your cross-platform app and satisfy the demands of contemporary users, we also offer a feature set expansion.
API integration
We strive to enhance the capabilities of your mobile app by securely incorporating 3rd-party APIs. We can effectively integrate your app with external services, including payment gateways, social networking platforms, mapping services, and many others. By providing these services, we can expand the functionality of your React Native application and accelerate the app development process.
Full customization support
Our React Native development services also include the creation of custom-made React Native components that specifically meet the unique needs of your project. Whether you need UI components, advanced data visualization components, or interactive modules, our specialists can develop custom components, ensuring they are seamlessly integrated with the existing architecture of your project.
Our focus
Industries we work with

eCommerce
The profound expertise of our React Native developers allows us to build mobile apps that can help eCommerce businesses grow their sales, increase retention rate, and improve brand recognition.

Healthcare
We help medical businesses go digital by building robust cross-platform apps that are designed for delivering medical information, simplifying health monitoring, and improving overall healthcare accessibility.

IoT
Our developers assist with the creation of IoT-powered mobile apps that provide businesses with tools for convenient control and monitoring of connected devices, enhancement of user experience, generation of data-driven insights, and much more.

Real Estate
We build React Native real estate mobile apps for various areas of applications that are enriched with tools to showcase property listings, enable virtual tours, facilitate instant communication with clients, etc.

Education
Our React Native specialists assist businesses with the development of modern apps that deliver interactive and engaging educational content, offer personalized learning experiences, and make education available from anywhere.

Telecom
We help telecom companies enhance customer satisfaction and loyalty by building top-notch apps to manage customer accounts, enable seamless self-service options, provide real-time support, and complete many other tasks seamlessly.
Retail
Our tech experts leverage various React Native capabilities to ensure retail businesses can provide their customers with personalized shopping experiences and feature-rich interfaces, obtaining, in turn, higher customer engagement and increased sales.

Your industry
Even if your domain is not listed, rest assured that our vast expertise in React Native app development and rich tech arsenal allows us to fulfill your unique idea in a problem-free way.

Our hiring process
Explore the hiring process of our React Native developers. We'll take you through our approach to finding and onboarding top-notch developers for your project.
Starting point
We start our journey by evaluating your request, resources, and specific needs. This includes understanding the project scope, desired skill set, timeline, and other key aspects to ensure a clear understanding of your expectations and selecting the right candidates.
Selecting the cooperation model
We provide flexible cooperation models tailored to your project needs, offering options like dedicated development teams, outstaffing, outsourcing the entire cross-platform app development, and others, helping you choose one that fits your request the most.
Shortlisting the best-fit candidates
Based on the request evaluation results and the cooperation model choice, we select candidates so you can hire developers who will handle your project efficiently. We assess their qualifications, skill set, and expertise to identify the most suitable specialists.
Development process
Since all the details are agreed upon, we can start the development process. We'll maintain regular communication with you, providing progress updates, addressing any concerns that may arise, and performing adjustments based on your feedback.
Contract signing
As soon as you select candidates, we proceed to the contract signing, ensuring clear agreements on terms, deliverables, and timelines. The contract outlines the scope of work, payment details, intellectual property rights, and all other relevant nuances.
CV review and interviews
Once we have shortlisted the candidates, we provide their CVs to you for review. You can evaluate developers' profiles, including their skills, experience, and previous projects. You can also conduct soft and hard skills interviews to assess all important aspects.
Our best React Native cases
Explore top React Native applications developed at Aimprosoft.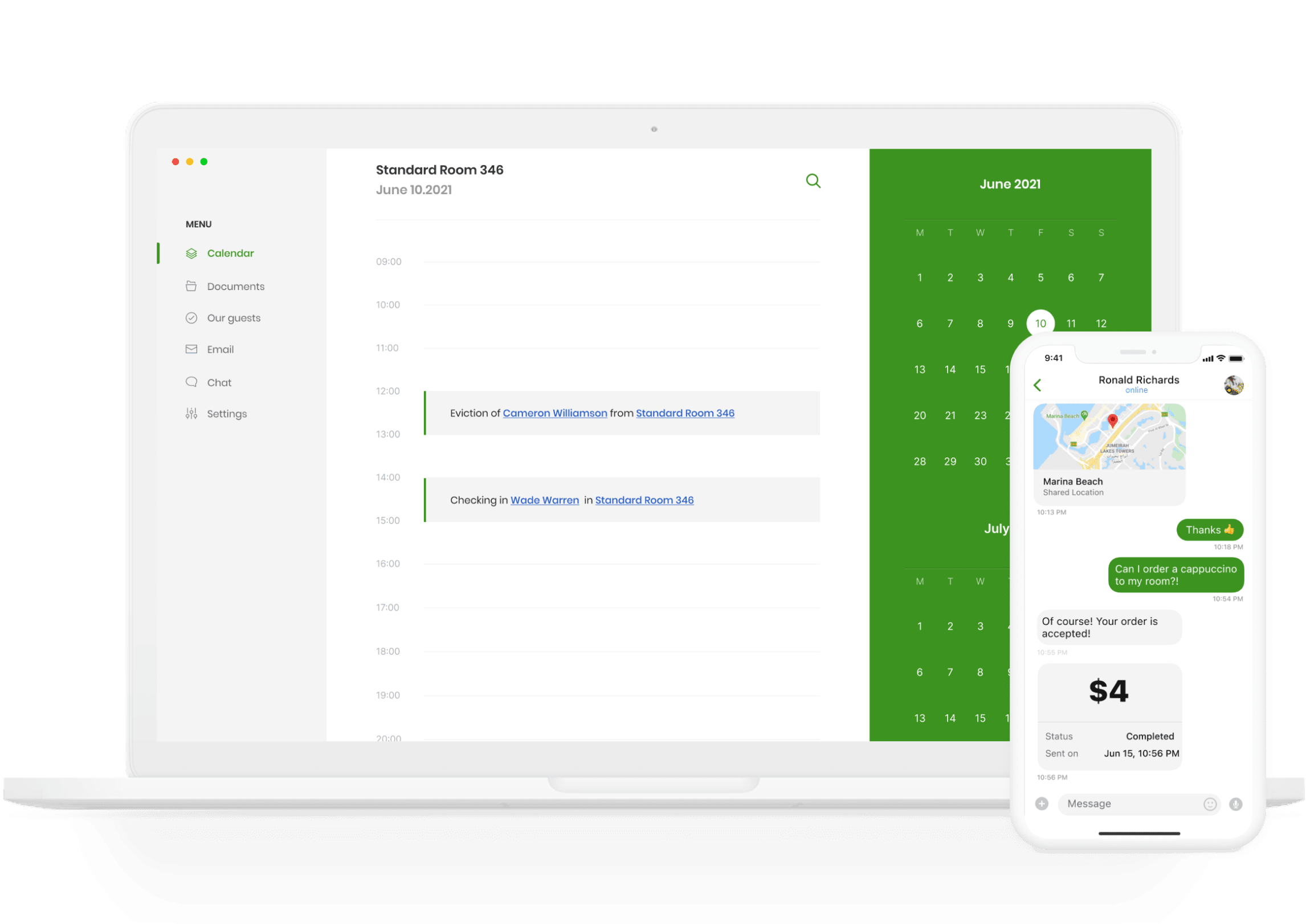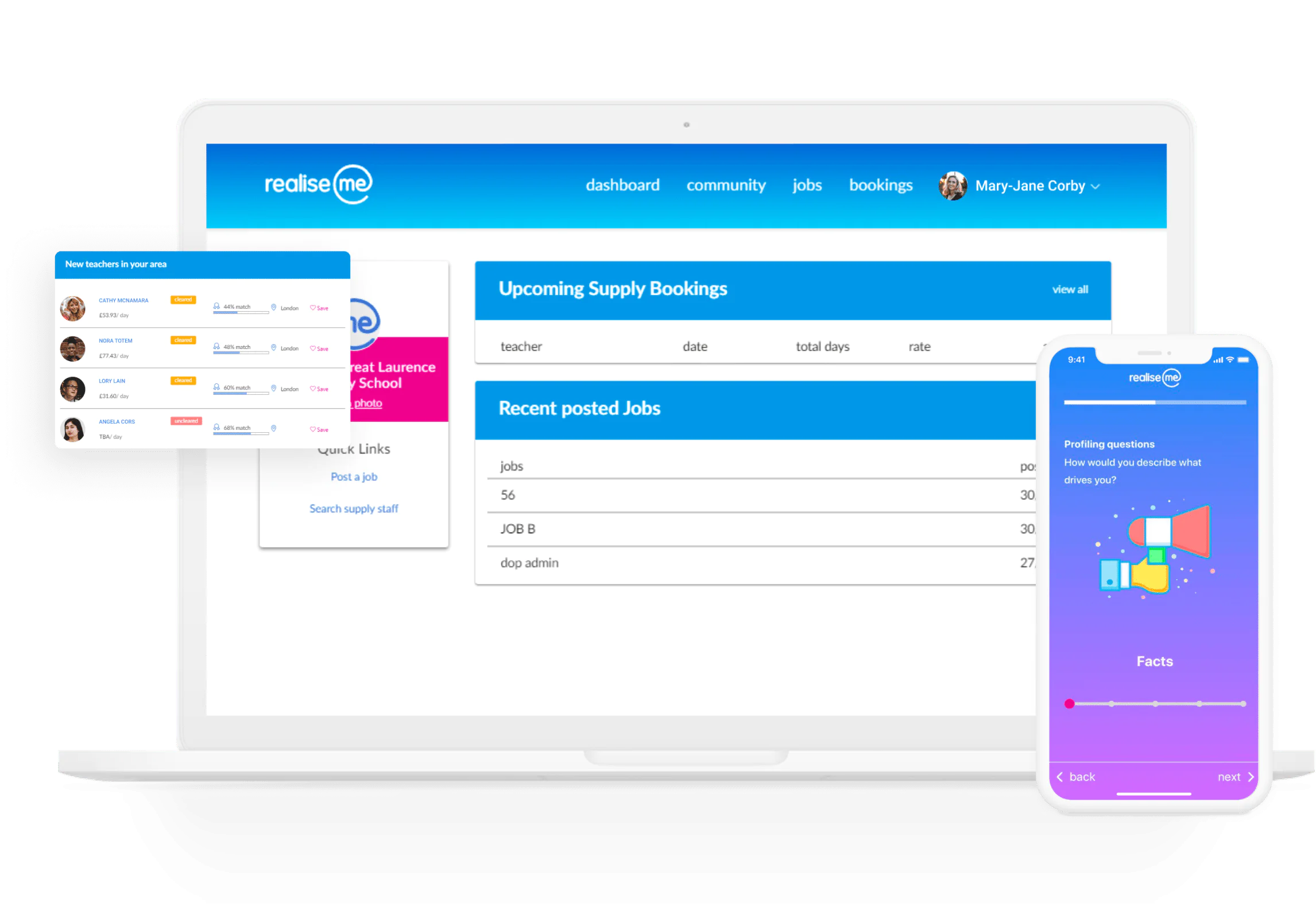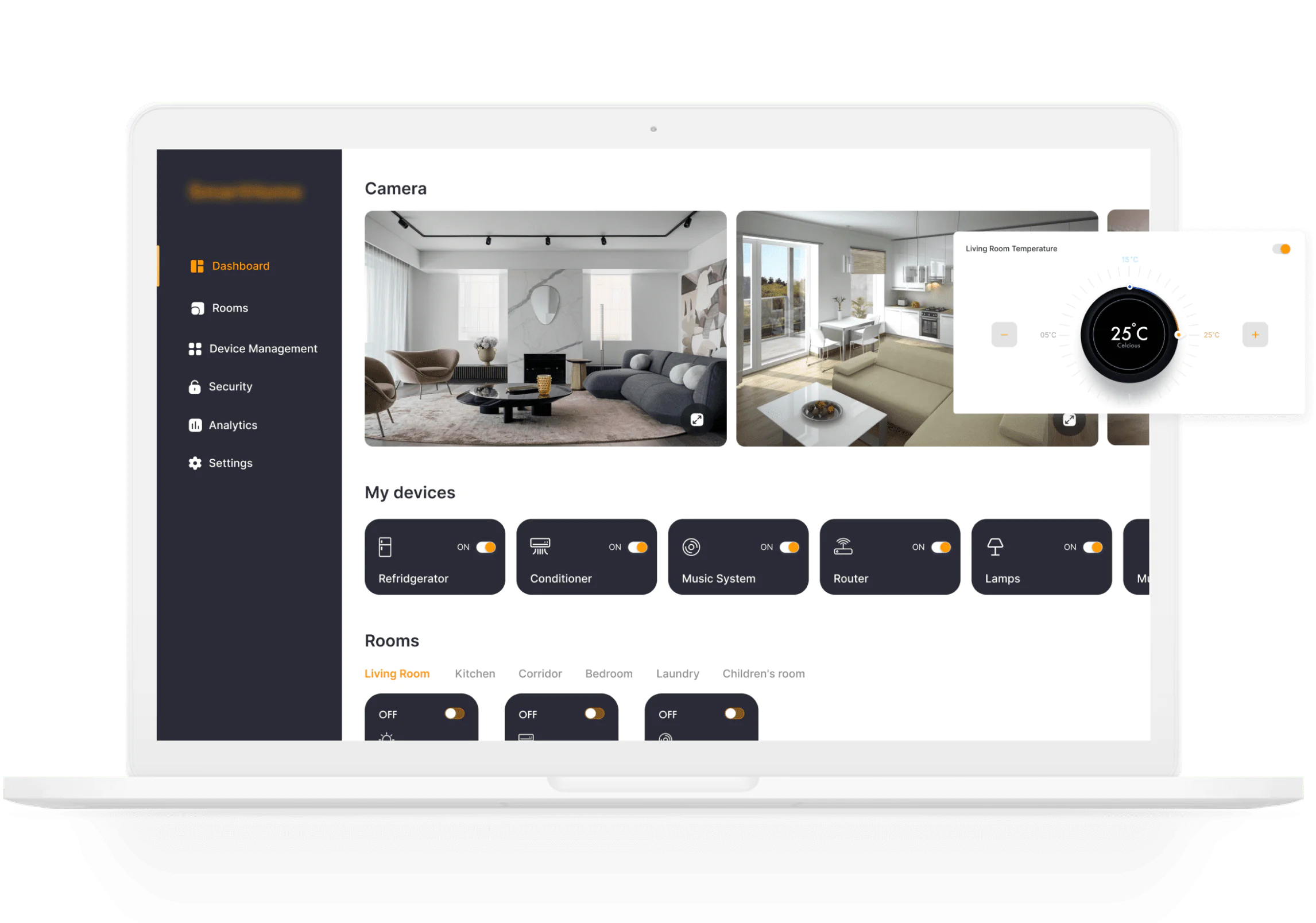 Digital math teacher for children
Challenge: The application is a digital math teacher. The client decided to hire React Native app developers at Aimprosoft to upgrade 2 cross-platform apps for children of 2 different age groups. Our task was to enhance the functionality, optimize apps' performance, conduct bug fixing, and change outdated tech stack. Our developers used React Native instead of outdated technologies.
Solution: Since we had to integrate more than 300 learning exercises in a rather short period of time, we created an exercise builder, also called constructor, which allowed the team to automate the entire process and complete the task three times faster. Both apps have gamification elements for engaging users in the learning process, tooltips that help users understand the functionality, digital teacher, and numerous math exercises. Users can choose categories/themes that they want to learn and choose the difficulty level. As a result, we helped our client develop a competitive solution that established a firm position among other tutoring apps in the client's country and has already helped 300,000 families provide their children with efficient apps for digital learning.
Medical app for monitoring patients with heart disease
Challenge: This time, the client chose to hire React Native app developers and web experts at Aimprosoft to create a medical solution that consisted of two components: a mobile app for patients and a web app for doctors. The customer's idea was to create such a robust system that would provide patients with heart disease with distant assistance and their health monitoring.
Solution: During the development of the cross-platform mobile app, our team implemented a convenient onboarding process so that patients could get familiar with the product's functionality easily once they sign up. Also, we created a user-friendly interface to seamlessly manage profile settings, daily tasks, and personal progress. In turn, the website was designed for doctors so that they could communicate with the patients via personal and group chat, monitor their health condition, and generate reports. Overall, the developed products function as a unified mechanism, providing both doctors and patients with convenient functionality to achieve the desired results.
Solution for hotel and apartment complex management
Challenge: Our client came to us to make a platform for communication between property managers and hotel guests via a website and mobile app where users can notify about issues and get announcements about hotel news. The client had only a mere idea, so the product had to be developed from scratch. For the mobile app's development, React Native was chosen due to a wide range of its benefits, such as the ability to speed up the development process, reduce spendings, fewer mobile developers are needed to be hired to implement the functionality, and many others.
Solution: Based on the client's concept and functional requirements, our developers implemented two robust mobile apps with functionality for real-time communication via chat, newsfeed, tools to create and configure personal profiles, embedded surveys, and push notifications. They also integrated apps with food delivery services and payment gateway. On top of that, residents can receive an invoice to the mobile and make the rent payment on the spot. As a result, we helped the client to breathe life into the concept by creating a competitive solution containing several components: a mobile app, admin panel, and web platform that all work coherently, offering a seamless user experience.
RealiseMe: recruiting platform for schools and teachers
Challenge: RealiseMe is a web-based recruiting platform that allows schools, recruitment agencies, and supply teachers in Great Britain to match. Our client turned to our software development firm previously to develop a web recruiting platform for schools and supply teachers. Once the product was developed, the client decided to expand the web presence and hire React Native developers at AImprosoft to create a cross-platform mobile app.
Solution: To make a fully serviceable app, our developers duplicated core features from the platform, including job search, invites, and profile configuration. They also implemented tools to add video interviews, a learning zone with educational and training tutorials for teachers, and a geolocation feature. Having developed an application that streamlines the recruiting process for agencies and schools and the job search process for supply teachers, we met the client's requirement to make the candidate search process accessible and simple.
A complex IoT-powered smart home solution
Challenge: The client was looking for skilled React Native developers for hire and decided to partner with us to develop a product that would consist of a web platform, a cross-platform mobile app for users, and an admin panel. Since the mobile app's essence is gathering and displaying data collected from devices, React Native was the perfect fit for its implementation. Moreover, it was selected due to its various benefits, such as the ability to accelerate the development process, a common code base, a similar approach to the creation of the app's design, and many others.
Solution: Our team ensured that users could connect different devices conveniently, use tools to view visualized data in the form of graphics, manage them, monitor changes in data, and pin favorite devices. They implemented functionality that allows users to view information about devices, change the regime of their work, view the history of user's actions, and much more. Our developers also created an admin panel that provided tools to manage user accounts, configure them, and provide users with tech support. As a result, our client received a convenient cross-platform app that offers users a cutting-edge design, high performance, and user-friendliness, and stands out in the market, facilitating the efficient management of smart devices.
Programming languages
JavaScript (ES6+)
TypeScript
State management
Redux
MobX
Context API
Redux Persist
Navigation
React Native Navigation
React Native Router Flux
UI kits & Components
React Native Elements
NativeBase
Push notifications
Firebase Cloud Messaging
OneSignal
React Native Push Notification
Tools for unit testing
Jest
React Native Testing Library
Backend integration tools
Axios
REST API
GraphQL
Apollo
Databases
Firebase Realtime Database
SQLite
MongoDB Realm
Device extensions
React Native Bluetooth
React Native Sensors
React Native Camera Roll
React Native WebView
Engagement models we offer
You can go a lot closer to success by choosing the ideal outsourcing approach. We value adaptability and can help you choose a collaborative strategy that meets your requirements, objectives, resources, and needs.
When you hire dedicated React Native developers at Aimprosoft, our development team works exclusively on your project while collaborating closely with your own team. We ensure the timely completion of all planned tasks and provide regular updates. You retain complete control over the team, with the ability to recruit, monitor team members, and make adjustments to project specifications and scope as required. This approach grants access to our diverse talent pool of over 350 specialists, empowers you with greater control over the development process, and ensures transparency throughout the software development life cycle (SDLC), resulting in faster delivery times and superior product quality.
When to choose this cooperation model
Your project requires ongoing support

You need adaptable team scaling

The requirements may change

Projects with dynamic and evolving demands
The time & materials outsourcing model offers a versatile strategy where project resources directly impact development costs. This approach grants you increased transparency and control over the project's scope, budget, and timeline. Adapting to changing business demands becomes effortless as you can adjust project requirements and task priorities. The flexibility of this method allows you to scale the project as needed, avoid large upfront commitments, and pay solely for the utilized resources, making it an advantageous and flexible outsourcing option.
When to choose this cooperation model
Flexible project scope changes

Uncertain or evolving requirements

You want to pay only for actual work

You need an agile development approach
According to this model, our team strictly follows the development plan and provides regular updates on task progress. You pay a predetermined amount for a specific set of deliverables, offering excellent control over project expenses and timing, making it ideal for clients to be comfortable with full payment. This collaboration model also minimizes risks as you only pay for the agreed-upon results, irrespective of the actual resources and time invested.
When to choose this cooperation model
Well-defined project scope

Clear budget constraints

Limited requirement changes expected

Low project complexity and risks
While every outsourcing model offers advantages, there are instances where a hybrid collaboration approach with an IT outsourcing provider becomes the best choice, particularly when no other option meets your requirements. This strategy enables quicker and more cost-effective market research and analysis. Additionally, it presents opportunities to mitigate development risks related to changing requirements, uncertain project elements, or unfamiliar technology challenges.
When to choose this cooperation model
Requirements are complex and diverse

There is a need for strict budget control

Variable workloads are expected

You need an optimal risk strategy
Key reasons to hire Aimprosoft
React Native developers
Rich portfolio

More than a decade of providing React Native app development services resulted in forming a multifaceted portfolio that contains products of varying complexity. The development of promising startups to large-scale solutions for representatives of healthcare, ecommerce, e-learning, real estate, and many other domains helped us gain expertise to build cross-platform apps, helping our clients avoid common development challenges.

Customer-centric approach

Due to our precise focus on the needs of our clients, we have received positive feedback and 4.7 client satisfaction score, as well as acknowledgment from independent review websites like Clutch, The Manifest, Techreviewer, and others. Moreover, we strive to provide app development services that are accurately tailored to different budget ranges, time limits, and product specifics, helping our clients deliver quality and value to their users.

Vast expertise in providing outsourcing services

For almost two decades, we have been mastering our ability to develop projects from mere ideas as well as reviving outdated and legacy ones. Our internal resources, high engagement in the project, assistance in finding the best-fit solutions to overcome emerged problems, and outsourcing expertise allow us to lead our clients' projects throughout all development stages, providing them with smooth communication.

Timely project delivery

Thanks to more than 600 completed projects, we managed to establish an ideal formula for on-time product delivery. We consistently implement effective preventive measures that lessen the likelihood of potential delays because we know all development-related challenges inside out. Also, with our project management approach, we can provide our clients with a proper allocation of resources.
Testimonials
Clients about Aimprosoft
FAQ
Frequently Asked Questions
What is a React Native developer?

When you decide to hire React Native app developer it's important to understand precisely the capabilities, skill set, and responsibilities of such an expert. React Native programmers are tech specialists with expertise in developing cross-platform apps using the React Native framework and related stack. Such specialists can develop mobile apps with native-like experience for iOS and Android platforms using a single codebase. A React Native developer possesses knowledge of JavaScript, React, and mobile app development principles and has all the necessary skills to build apps in a time and cost-efficient way.

How much does it cost to hire a React Native developer?

There are various factors that can affect the cost to hire React Native developers, such as their level of experience, location, and skill set. The hourly rates for React Native developers range from $20 to $150 per hour, with the average rate falling between $40 and $80 per hour. The type of collaboration model (e.g., freelance, in-house specialist, outstaffing) can also affect the cost to hire React Native developers.

How do I hire a good React Native developer?

There are several key steps that you have to complete to hire React Native developer. Firstly, clearly define your project requirements, including the scope, timeline, and technologies that will be used to develop your project. Based on the obtained results, create the developer profile that will outline the necessary knowledge and skill set. Next, conduct a thorough screening process by reviewing portfolios and resumes to assess their experience. Also, if you're looking for skilled React Native developers for hire, we highly recommend conducting technical interviews to evaluate the developer's hard skills and way of approaching task completion. You can also consider conducting a trial period to assess their skills.

What are the hiring options available at Aimprosoft?

We offer several hiring options to accommodate our clients' different needs and project requirements. You can engage our specialists in your project by choosing among the following options: outstaffing, dedicated team model, and outsourcing. A dedicated team model will suit you if you want to collaborate with us on a long-term basis and need to have full control over the development process. Outstaffing suits best for hiring several Aimprosoft React Native developers to fill the missing gaps in your in-house team. Finally, delegating the entire product development will suit you if you lack tech expertise and want to concentrate on your business objective while we will fully focus on the tech side.

What is your payment method after hiring?

We offer several payment methods to ensure convenient and secure transactions after hiring. The first option is time & materials one according to which you are billed based on the number of hours worked by the hired Aimprosoft developers. This approach offers flexibility for projects with varying timelines and allows for transparent tracking of work hours. Another option we offer is fixed-price payment, where a predetermined amount is agreed upon for the entire project scope. This method provides clarity on costs upfront and is suitable for well-defined projects with specific deliverables.

Will the hired React Native resources work in any time zone?

We are accustomed to working remotely and are comfortable adjusting our processes to work with clients in different time zones. By establishing effective communication channels, such as video conferences, messaging platforms, and project management tools, we can guarantee smooth collaboration and ensure efficient progress on the project if you decide to hire remote React Native developers at Aimprosoft.

Do you provide support and maintenance services after the project's completion?

Apart from other React Native development services, you can also hire React Native programmers at Aimprosoft to handle mobile app maintenance to ensure your product's seamless and continued running. In addition to providing after-launch maintenance services for products built at Aimprosoft, we also maintain products created with other vendors that could no longer be supported on their side. We determine the optimal support model for your product (e.g., full-time, on-demand, etc.) and assist with assembling experienced professionals. You can hire React Native developers at Aimprosoft to concentrate on your core business activities while we keep your solution up-to-date, safe, and running properly.

How can I monitor & analyze hired developer performances?

We provide a comprehensive approach to monitoring and analyzing our developers' performance. Our PMs choose the best-fit project management approach to manage tasks efficiently, meet set deadlines, and evaluate progress. We conduct regular code reviews to assess code quality and adherence to best practices. We maintain open lines of communication, holding regular meetings to discuss project updates and address any challenges. By implementing these monitoring and analysis measures, we ensure transparency, accountability, and continuous improvement in the performance of our hired developers.
Related services and expertise
Let our React Native developers help with your project
Our developers are here to help with your questions. Write us a message, and we will get back to you shortly.
The form was submitted successfully. We will contact you shortly. Meanwhile, we suggest checking out what our clients say about software development with Aimprosoft.
Proceed to Clutch
Featured in