Hire Backend Developers
The server-side component of any digital solution is the core element responsible for your product's security, scalability, and fault tolerance. If it's built right, then you will easily withstand competition, provide your customers with exceptional service, and won't be worried about jeopardizing your reputation. So, if you're searching for a team that will help you build a stable product, then you are in the right place at the right time. With almost 20 years of backend development expertise, we can help you build a robust server-side for your solution in a challenge-free way.
Get started
scroll down to discover
The server-side component of any digital solution is the core element responsible for your product's security, scalability, and fault tolerance. If it's built right, then you will easily withstand competition, provide your customers with exceptional service, and won't be worried about jeopardizing your reputation. So, if you're searching for a team that will help you build a stable product, then you are in the right place at the right time. With almost 20 years of backend development expertise, we can help you build a robust server-side for your solution in a challenge-free way.
When to hire
When you need to hire dedicated back-end developers
There is an absence of in-house back-end software engineers

You need to delegate back-end creation due to the lack of expertise

You want to expand your internal team with dedicated developers

There are no suitable specialists in the local market

You need a guarantee that the product will be released on time

There is a need to cut expenses related to in-house development
WHAT WE DO
Technical expertise of our backend developers
API development & integration
Our backend developers for hire can help with API creation and integration to enable safe interaction between different software parts and systems and ensure seamless connectivity. By hiring our specialists, you can increase the functionality of your solution, integrate third-party services, optimize business processes, and facilitate scalability within your digital ecosystem.
Backend web development
You can hire a backend developer at Aimprosoft to get a secure backend for a wide range of web solutions. We'll choose the best-fit architectural approach, such as monolith, micro-services, or hybrid. By hiring backend developers at us either for API design, database optimization, or any other task, you can obtain a robust backend that will ensure the high performance of your product.
Backend development for mobile apps
With our extensive list of backend activities we cover, we can help maximize the potential of your cross-platform, native, or hybrid app. Our developers are experts at building backends that can support synchronized data, enable the processing of large data streams, and provide high security. We design the end-to-end backend in accordance with the unique needs of your mobile app.
Migration services
By providing migration services, we assist you in revamping your existing digital product and adjusting it to the changing market demands while maintaining the integrity of the business logic, regardless of the tech stack that powers your solution. By ensuring the safe adoption of technologies like Java, Python, Scala, PHP, .NET, and others, we can ensure cost-effective migration that goes unnoticed by the customers of your product.
Product modernization & functionality expansion
You can improve your underperforming product by delegating its modernization to our backend developers. In order to optimize the server side of your product, we examine the degree of your product's decay, identify weak places that need to be fixed, and design and implement the optimization strategy. Furthermore, we can build additional features to satisfy the needs of modern users.
Development from scratch
One of the most common backend development requests for us is the creation of the product's server side from scratch. In order to provide a release-ready product, we help with the project feasibility check, tech stack consulting, architecture design, creation of the product's core functionality, database design, API development and integration, and other crucial tasks.
Consulting & code audit
Uncertain of the optimal backend technologies for your product? Our tech consultants can help you by doing a thorough request evaluation and selecting the best tech stack based on the results of the completed analysis. If you have issues with the functionality, security, scalability, or other aspects of your existing product, we can offer code audit services to help you optimize these aspects.
IoT backend
In order to enable real-time data processing, analytics, and remote monitoring of IoT devices, our experts help with the creation of scalable and highly performant backend architectures that connect and manage smart devices. We strive to maximize the potential of your IoT ecosystem and provide cutting-edge, interconnected experiences.
Our focus
Industries we work with

eCommerce
The server sides of modern e-stores, sophisticated B2B and B2C web platforms, marketplaces, and other types of eCommerce solutions can be easily created by our backend developers so that you can increase sales and draw in new buyers.

Healthcare
We strive to help medical organizations go digital by creating a wide range of healthcare solutions. Our experts develop platforms that optimize facility operations, build telemedicine apps, tools for self-monitoring, DMS systems to automate manual activities, etc.

IoT
We deliver IoT-powered solutions that provide businesses across many industries with all the necessary tools for equipment monitoring, predictive maintenance, cost optimization, automation of routine operations, and much more.

Real Estate
You can hire a back end developer at Aimprosoft to create property management platforms, marketing automation tools, CRM systems, etc., that can streamline and automate tasks for landlords, tenants, and property managers.

Education
If you want to digitize educational processes and provide accessible learning, you can hire a back end developer at Aimprosoft to create a wide range of e-learning solutions, like educational platforms, LMS systems, course marketplaces, m-learning apps, and others.

Telecom
Our backend developers are skilled in advanced analytics systems, customer self-service web platforms, corporate portals, and other telecom software that can boost staff productivity, expedite task completion, and offer customers a top-notch CX.
Retail
By creating employee and inventory management systems, omnichannel retail platforms, analytics software, CRM systems, and other cutting-edge solutions, we assist businesses in improving CX, strengthening operational performance, and raising competitiveness.

Your industry
In case you haven't found your industry on the list, we still got you covered. We're skilled in building software for more than 16 domains and have vast backend development expertise, so we have all the resources to implement your project.

Our hiring process
Discover the step-by-step process of hiring backend developers at Aimprosoft. We'll show you briefly what stages we'll go through together to find the experts who will successfully breathe life into your project.
Starting point
We start our hiring process by assessing your resources, objectives, and project specifics. To do this, we'll carefully consider the project's scope, the skill sets you want backend developers to possess, the deadline, and other aspects. The gathered info will deepen our comprehension of your needs and help us identify specialists that will meet them.
Choosing the cooperation model
Depending on your requirements and the resources at hand, we will assist you in selecting the most appropriate collaboration plan. The cooperation models we offer are dedicated development teams, team augmentation, and product outsourcing.
Shortlisting the most relevant candidates
Our next step will be to choose the most relevant and skilled backend developers from our talent pool. We carefully assess each expert's capabilities to determine who can handle the development of your product.
Development process
Finally, we start the development stage once we have reached an agreement on everything. Throughout the SDLC, we will provide timely progress status updates, swiftly answer any concerns, and make adjustments based on your feedback.
Contract signing
As soon as we reach a consensus on the team's composition, we proceed with the contract signing process. Terms, deliverables, timelines, payment, intellectual property rights, and other important aspects will be covered and agreed upon at this stage.
CV review and interviews
At this point, we'll send you each specialist's CV for review. Take your time to accurately evaluate their knowledge and skill set and conduct interviews, if necessary, to assess both soft and hard skills before deciding to recruit the shortlisted backend developers.
Our top cases built by Aimprosoft backend developers
Explore our best solutions with a robust server side of the product.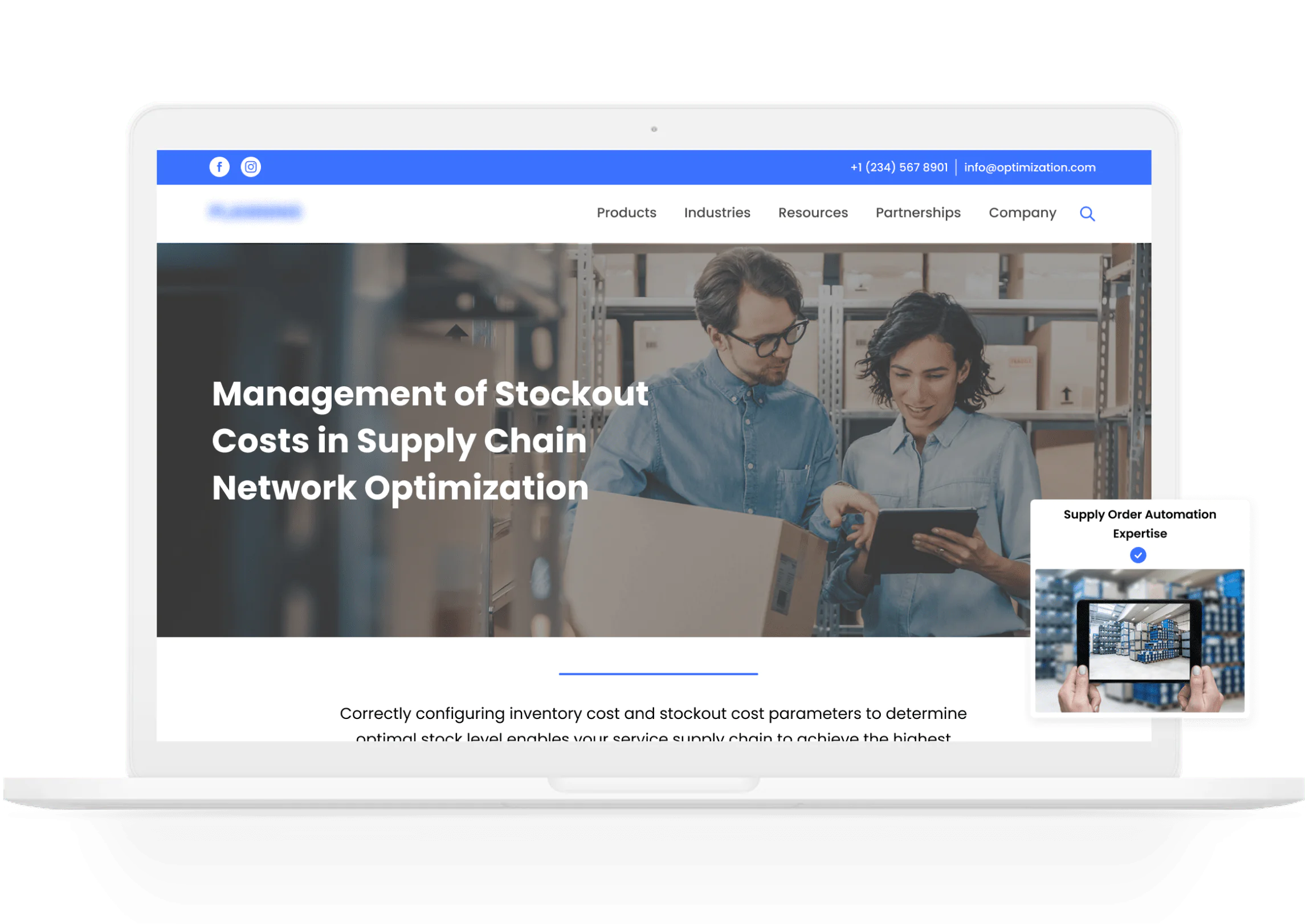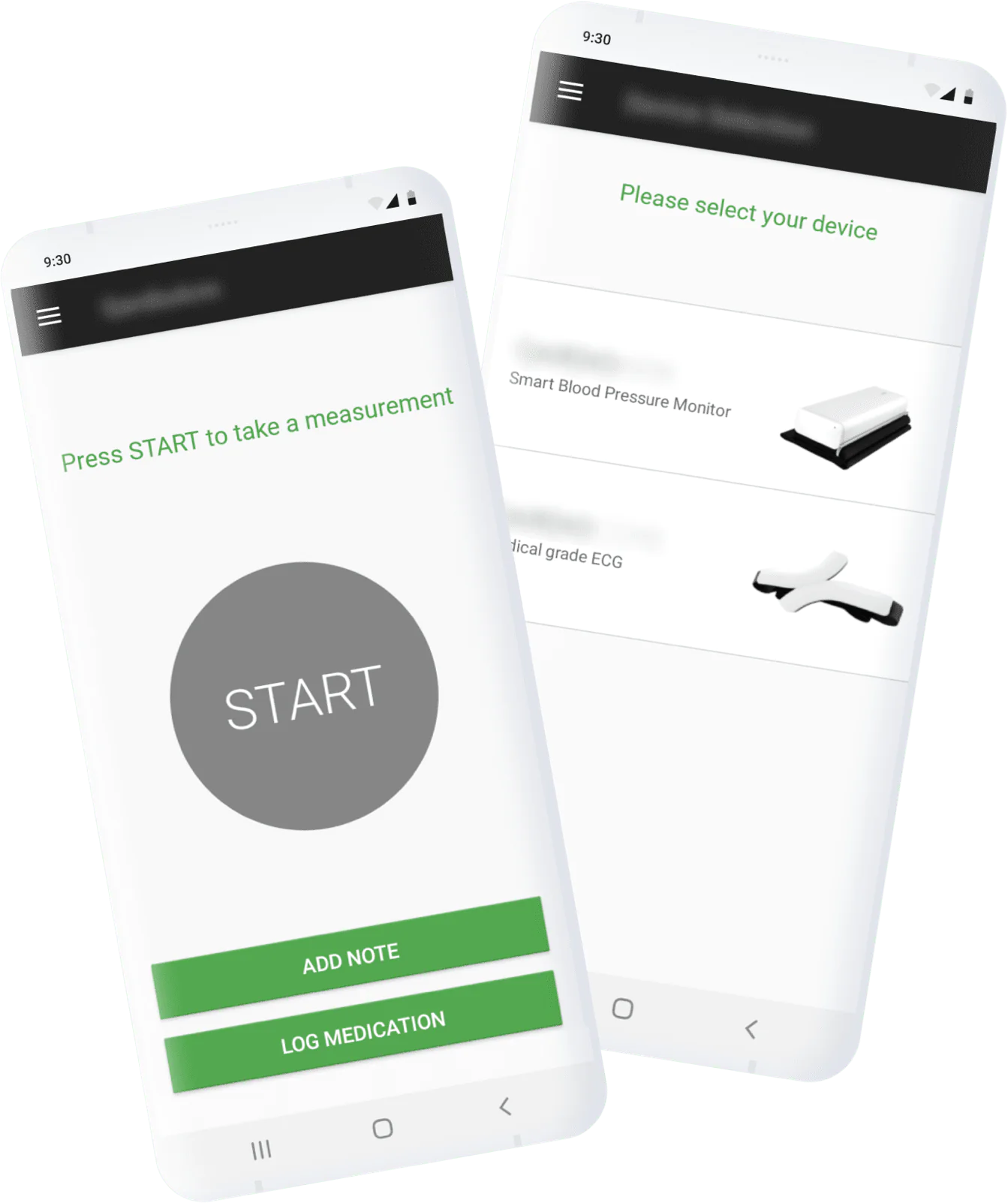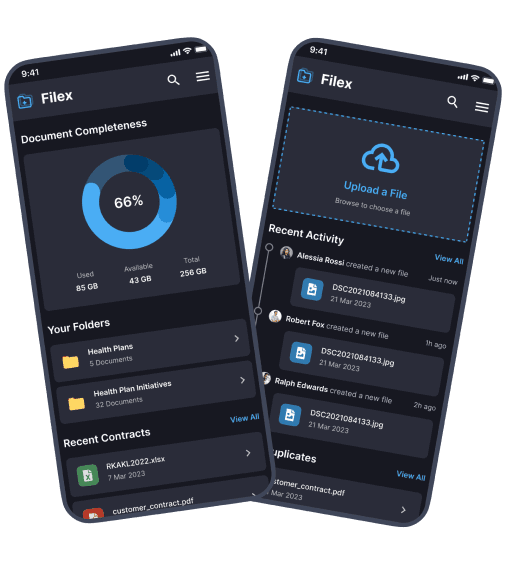 SaaS solution for service inventory planning
Challenge: This is a B2B platform embedded with a wide range of tools for enterprises, such as features for service inventory planning and optimization, which is designed to help businesses improve service supply chain operations. Our client decided to hire back end developers at Aimprosoft to transform legacy software and implement additional functionality. Java was chosen as a core technology since its popularity was growing fast at the time of product development, and alternative technologies couldn't satisfy the project requirements.
Solution: While the backend of the product was built in Java, its frontend was built in React to ensure its scalability. Our dedicated back-end development team implemented tools to help businesses estimate demand and optimize desired stock levels. We developed new functionality that did not conflict with the existing one and optimized the platform's poor performance. Additionally, our DevOps specialists helped with the acceleration of cloud adoption. The product's outsourcing allowed our client to assemble a team of competent professionals at a reasonable cost and focus on completing business objectives while we dealt with the tech side. Currently, over 2,500 companies use the platform in over 120 countries.
Modern web platform for patients and therapists
Challenge: The client hired us to upgrade an outdated PHP online platform that was created to help users find experienced therapists and ensure that medical specialists have all the necessary features to deliver therapeutic services efficiently. The primary reason our client decided to update the tech stack was that the initial technologies could no longer meet the client's objectives due to their technological limitations.
Solution: Python was chosen as the core backend technology, and the Django framework was picked because it provides a number of out-of-the-box features that streamline development processes. Our team created advanced therapist search, profile creation and editing, consultation scheduling, and many other features. Overall, thanks to a new tech stack that our team leveraged to create a cutting-edge solution, our client was able to obtain a significant number of new users and boost the retention rate. Furthermore, by opting to outsource the product development, our client gained access to a pool of competent specialists and assembled a team of experts that met the requirements precisely, which eventually led to significant savings of time and money on recruiting activities.
IoT-powered solution for health monitoring
Challenge: Our client hired our team with the intention of developing a competitive, IoT-based mobile app from a mere concept that would provide users with tools to track their health indicators such as weight, blood pressure, heart performance, ECG, and others. Since the requirement was to develop an Android-based native app, Java was selected as the best-fit development platform.
Solution: Our team created an application that connects to various wearables that gather, process, display, and store all incoming user health data. For instance, when the app connects to a blood pressure monitor, it allows the user to measure, record, and share their health indicators with medical precision. Aside from personal health monitoring, the product can be connected to a variety of health platforms. Thanks to our productive collaboration, correctly chosen tech stack, and modern functionality, the released app gained 100,000+ downloads and a 4.6 user satisfaction score.
Portal for medical document management
Challenge: The solution is a web-based medical portal that was created to help medical personnel with document management. The client decided to hire our specialists to obtain a correctly working website functionality after the migration to a new Liferay version.
Solution: In the course of the development, our team successfully migrated the already existing Liferay-based website from version 6.2 to 7.1. Apart from that, our developers migrated the initial customization, custom portlets, database, and theme. However, they faced a problem related to a new API as it changed to the latest version. To solve such a challenge, they transformed the implementation of modules that are responsible for customization. With the Liferay platform's flexibility and robust OOTB functionality, we managed to successfully migrate the healthcare portal, and optimize and ease the documentation-related workflow for doctors.
Programming languages
PHP
Java
Python
JavaScript
TypeScript
Scala
Frontend frameworks & libraries
React.js
Angular
Vue
Ember.js
Java Portlets
Native.js
jQuery
Backend platforms, frameworks & libraries
Node.js
Laravel
Express
Tornado
Flask
Django
Nest
Spring Framework
Java EE
Serverless
Databases
Microsoft SQL Server
Oracle
MySQL
PostgreSQL
MongoDB
Containerization and deployment
Persistence/ORM tools
JPA/Hibernate
Entity Framework 5-6
Entity Framework Core
Dapper
ADO.Net
Unit testing frameworks
JUnit
NGUnit
Mockito
NUnit
XUnit
FakeItEasy
MSTest
NSubstitute
Moq
App server management
Websphere
Weblogic
Glassfish
Tomcat
Wildfly
Engagement models we offer
Before you hire a backend developer, you should choose the ideal engagement strategy because it can significantly affect your project's outcome. If you are not sure which engagement model is the right fit for you, we can help select the one that appropriately aligns with your goals and available resources.
You can assemble a team of our dedicated backend software engineers who will work on your project alongside your existing team. If you decide to hire a backend developer at our firm, we'll ensure that the tasks are finished on time, and we provide regular status reports. The team cooperation is entirely under your control, and you can easily amend project criteria, monitor job completion, and change the team's composition as needed. With this strategy, you have access to our extensive talent pool of more than 350 specialists, which also makes it easier to manage the development process effectively and ensures complete transparency. This approach can lead to more agile development, quicker delivery times, and more effective resource management.
When to choose this cooperation model
Ongoing project support is needed

Seamless team scaling is a top priority

Project requirements may possibly change

Complex and long-term projects
This engagement model enhances visibility and control over the project's scope, budget, and schedule by matching project resources with development costs. Its flexibility benefits businesses that have changing requirements by providing significant adaptability, permitting scalability without major up-front commitments, and providing a transparent collaboration approach. This is one of the collaboration models that our clients prefer the most when they decide to hire a backend developer at Aimprosoft since it quickly reduces risk and enables smooth adaptation to shifting needs.
When to choose this cooperation model
The scope and deadline are vague

Dynamic and long-term projects

You want to pay only for actual work done

Flexible cooperation is a priority
Under the fixed pricing model, our backend team strictly sticks to the specified development plan and provides frequent job progress updates. You can hire back end developers at Aimprosoft on a predetermined payment schedule for specific deliverables, allowing clients complete control over project costs and schedules. This engagement approach offers financial convenience, reduces risks of incorrectly allocated resources, and guarantees that payments will only be provided for specified outcomes, regardless of the resources and labor invested.
When to choose this cooperation model
The project's scope is well-defined

Small to medium-scale projects

Requirement changes won't happen

You plan to have low project involvement
When alternative engagement models don't meet your needs, a hybrid collaboration with an IT vendor like Aimprosoft can stand out among all the approaches as the ideal choice. This collaborative strategy, which assumes the combination of the skills of our backend professionals with the knowledge of your own experts, enables easy communication and effective problem-solving. It also handles development risks brought on by shifting requirements or hazy project specifications.
When to choose this cooperation model
The project is assessed as complex

You need flexible collaboration

Resource optimization is highly needed

Project requirements may change
Key reasons to choose Aimprosoft
for backend development
Full-stack specialists

Nearly all of our backend developers have medium and senior qualification levels as full-stack professionals. They are knowledgeable in a variety of other technologies apart from modern backend technologies, including JavaScript, Angular, Vue.js, React.js, and others. It means that they can handle task completion related to both the front-end and back-end sides, helping you save money and speed up time-to-market.

Variety of cooperation and pricing models

We advocate flexibility in everything we do, including pricing and collaboration models. We have extensive experience offering both backend development outsourcing services, which require either the creation of new products from scratch as well the modernization of existing software. We also offer the assembly of dedicated teams and staff augmentation when you need to expand your in-house team with lacking specialists.

Diverse portfolio

We have almost two decades of expertise in backend development, which resulted in having a wide array of completed products of different levels of complexity. Our knowledge ranges from large-scale solutions to startups in industries including healthcare, e-commerce, e-learning, finance, and others. With the expertise we gained, we can build products, overcoming typical development obstacles, and delivering them within allocated resources.

Backend experts who are more than just developers

We perceive our backend developers for hire in much broader terms than merely as specialists who only complete the assigned job. Our software engineers constantly work to go above and beyond the typical approaches to product development, which include a deeper comprehension of the business logic, a holistic viewpoint regarding the product's potential scale growth, and the search for solutions to enable its high performance.
Testimonials
Clients about Aimprosoft
FAQ
Frequently Asked Questions
What are backend developers?

Backend developers are tech specialists who are responsible for the digital product's server-side development. They build the app's architecture and create and maintain the infrastructure that enables the frontend to function effectively. They work with databases, servers, and the application, ensuring data is securely retrieved and stored. They write server-side logic, develop and integrate APIs, ensure that the developed product is responsive to frontend requests, and much more. So if you hire a backend developer, you should know that such specialist plays a key role in ensuring that software operates smoothly and securely.

Why should I hire expert backend developers from Aimprosoft?

One of the many benefits of hiring backend developers at Aimprosoft is the vast pool of such experts available. Moreover, out of the entire backend pool, more than 90 software engineers are full-stack experts, having knowledge of various frontend and backend technologies, including JavaScript, PHP, .NET, Scala, Java, and others. It means that you get the advantage of assembling an affordable team in one location, which ultimately boosts everyone's productivity and offers transparency. Additionally, it means that you can use our assistance in handling all aspects of product development, such as software architecture design, database building, client-side implementation, etc., in a timely and cost-efficient way.

What are the advantages of using backend development?

Firstly, it provides the backbone of the software, ensuring seamless communication and integrity between the client and server side of the product. Additionally, backend development enhances software security by protecting sensitive information and controlling access levels. It also allows for scalability, enabling applications to handle increased user loads and data. Backend development fosters innovation by enabling the integration of third-party services and APIs, expanding the application's capabilities. Furthermore, it facilitates data analysis and provides valuable insights for businesses through robust backend analytics.

How can I hire a backend expert?

Before you hire a backend engineer, we advise starting first by defining your project requirements and the specific skills you need in a backend developer. No matter whether you hire a freelance, in-house specialist or opt for outstaffing, the next step will be to evaluate candidates based on their experience, previous projects, and proficiency in relevant to your project technologies. Conduct technical interviews or coding tests to assess their problem-solving abilities. Check their references and, if possible, review their GitHub repositories. It's of paramount importance to find a backend expert who not only possesses the technical skills but also understands your project's unique challenges and requirements.

What are the key skills to look for in a backend developer?

When you decide to hire a backend engineer, several key skills are essential to ensure they can handle your product development. Firstly, a strong knowledge of programming languages such as Python, Java, Scala, or PHP is fundamental. They should be skilled in working with databases and understanding various database management systems. Also, backend developers should have expertise in API development, enabling seamless integration of different software components. Problem-solving abilities, security best practices, version control systems, and an understanding of cloud technologies are also valuable skills for such a specialist.

How much does it cost to hire backend developers?

The cost of the backend developer for hire can vary widely based on several factors. One of the primary factors is the location of the developer, as rates significantly differ between countries. For instance, developers in North America and Western Europe usually have higher hourly rates compared to those in Eastern Europe, Asia, or Latin America. Experience also plays a significant role since highly skilled developers with years of experience have higher fees. On average, freelance backend developers may charge anywhere from $40 to $150 per hour, while rates at IT companies, if you decide to outsource or outstaff, can range from $50 to $250 per hour or more.
Related services and expertise
Let our backend developers help with your project
Our developers are here to help with your questions. Write us a message, and we will get back to you shortly.
The form was submitted successfully. We will contact you shortly. Meanwhile, we suggest checking out what our clients say about software development with Aimprosoft.
Proceed to Clutch
Featured in