Hire Node.js Developers
If you are looking for skilled Node.js developers to expand your in-house team or delegate the entire product development from scratch, Aimprosoft is the right place to find all the necessary resources to achieve these goals. With a proven track record of successfully completed Node.js projects, we are committed to delivering cutting-edge digital solutions tailored to your business needs.
Get started
scroll down to discover
If you are looking for skilled Node.js developers to expand your in-house team or delegate the entire product development from scratch, Aimprosoft is the right place to find all the necessary resources to achieve these goals. With a proven track record of successfully completed Node.js projects, we are committed to delivering cutting-edge digital solutions tailored to your business needs.
When to hire
When you need to hire Node.js developers
When you need to create a scalable and high-performance product

You want to build a real-time app with event-driven architecture

There is a need to speed up the development process

Fast and efficient data streaming is critical for your product

You need a unified tech stack for both the front-end and back-end

There is a need to develop a prototype or an MVP rapidly
WHAT WE DO
The technical expertise of our Node.js developers
Server-side development for web & mobile apps
Our developers use Node.js to build an adaptable, lightweight, and robust backend for web and mobile applications. With a broad range of Node.js features at our disposal, such as event-driven design, scalability, quick data processing, and others, we assist in creating solutions that can manage large streams of data and process numerous simultaneous requests.
Custom Node.js solution development
Being a full-cycle Node.js development company lets us create applications from mere ideas. Before bringing the product to a release-ready state, we can perform a concept feasibility check, design a requirements specification, create a modern design, configure CI/CD, and handle all other stages of the SDLC in a challenge-free way.
Legacy product modernization
In case your digital solution has become outdated, you can hire Node.js developers at Aimprosoft to optimize it by using modern best practices and contemporary tech stack. By assessing the degree of decay in your solutions, identifying weak areas, designing a modernization strategy, and expanding functionality with up-to-date features, we help bring former efficiency to your product.
SPAs creation
Assemble a skilled team of Node.js developers if you want to create a robust SPA app similar to Gmail, Medium, or Trello. The technology works perfectly for apps that dynamically render and update content without necessitating a complete page refresh. We use the full capacity of this runtime environment to build apps with smooth UX, quick responses to user actions, and short loading times.
Real-time app building
We use one of the best Node.js capabilities to a full extent to assist you with real-time app development. Our specialists help develop real-time solutions for various areas of application, including instant messaging chats using contemporary communication protocols like IRC, WebSocket, XMPP, and others.
Microservices development with Node.js
Based on our expertise, the microservice architecture is well supported by Node.js, which means it facilitates breaking up large applications into smaller modules, each carrying out specific functions and communicating with one another. It offers simple APIs for linking various modules, which we use to speed up development and increase the app's scalability, resilience, and maintainability.
Node.js consulting & audit
Our Node.js consultants can help determine the most suitable technologies based on the results of in-depth request review and by examining your product needs, project specifications, company domain, and prospective growth. Additionally, we provide software audit services for current products to find their weak areas and create corresponding optimization strategies.
Node.js migration
By migrating your product to Node.js, we can help lower expenses, boost app performance, and enhance business operations. We assist in migrating apps written in PHP, .NET, Java, etc., to Node.js. Our experts are skilled at managing the transfer of complicated projects, ensuring that the migrated apps are secure and adjusted for high performance.
Enterprise-grade app development
Thanks to its high performance, scalability, and capacity to handle the stream of persistent requests, we use Node.js for enterprise app development. Additionally, it provides excellent support for third-party tools and modules, making it simpler to develop large-scale applications using tried-and-true technologies.
Node.js API development & integration
Node.js is a suitable middleware for complex API integrations. Our specialists use it since it offers easy-to-write API and interaction code, extensive support for authentication, numerous monitoring options, etc. Additionally, we always follow security best practices to guarantee that your data is safe and that your company's reputation won't be harmed.
Serverless solution development
We help businesses deploy solutions to the cloud using serverless architecture so that they can pay for the computing resources they actually use. Since it makes it possible to design functions that can be executed in response to events or triggers, we use Node.js to seamlessly develop serverless apps, helping our clients lower costs and increase the performance and scalability of their projects.
Functionality expansion & support
We provide functionality expansion & support services in case your cooperation with the previous vendor has come to an end, you want to add new features, or you require continuing maintenance for your Node.js-based product. We assist by examining the present codebase and business requirements, addressing bugs and other issues, and maintaining critical functionality.
Our focus
Industries we work with

eCommerce
We use Node.js to help eCommerce businesses build scalable products that enable real-time data processing, seamless handling of concurrent users, and high performance that ultimately enhances user experience and streamlines operations.

Healthcare
Our Node.js specialists facilitate the development of secure, fast, and responsive medical solutions, enabling improved patient care, smooth health monitoring, and ensuring reliable connectivity between healthcare providers and patients.

IoT
We build scalable IoT applications, powering them with Node.js capabilities. Our specialists develop tools that help efficiently manage and process data from interconnected devices, generate data-driven insights, streamline user experience, etc.

Real Estate
You can hire Node.js app developers at Aimprosoft to create dynamic web applications that can efficiently handle property listings, user inquiries, and real-time updates, and offer tools for smooth engagement between landlords, real estate managers, and tenants.

Education
Our developers use Node.js to assist educational businesses and organizations in building software that provides real-time content, interactive features, and seamless user experiences to students, instructors, and administrators.

Telecom
At Aimprosoft, we help develop Node.js-powered solutions for telecom companies that can handle high traffic, process large volumes of data, provide better customer service, and help complete other business-critical tasks seamlessly.
Retail
We use Node.js to help retail businesses obtain top-notch solutions that facilitate real-time inventory management, personalized shopping experiences, and seamless customer interactions and ultimately enable higher ROI and improved customer satisfaction.

Your industry
Our expertise isn't limited to the mentioned industries. We're experienced in building solutions for 16+ domains and have all the necessary resources to implement your unique idea in a challenge-free way.

Our hiring process
Discover the process of hiring Node.js programmers. We'll take you through our approach to selecting and onboarding the right developers for your project.
Starting point
We begin by assessing your request, resources, and specific needs, which also involves understanding the project scope, desired developers' skill sets, timeline, and other key aspects. It'll help us understand your expectations and find Node.js developers that fit most.
Choosing the cooperation model
We offer flexible cooperation models customized to your project needs, such as dedicated development teams, outstaffing, and outsourcing of product development. This allows you to choose the most suitable option that aligns with your requirements.
Selecting the best-fit candidates
After evaluating your request and agreeing on a cooperation model, we select the most suitable candidates from our pool. Through a thorough assessment of their qualifications and expertise, we identify the specialists who best match your project's specifics.
Development process
With all the details agreed upon, we can commence the development process. Throughout the project, we will maintain regular communication with you, providing updates, addressing any concerns, and implementing adjustments according to your feedback.
Contract signing
Once you assemble the team, we move forward with the contract signing process, ensuring clear agreements on terms, deliverables, and the deadline. The contract will include the scope of work, payment details, intellectual property rights, and other key aspects.
CV review and interviews
After shortlisting the candidates, we share their CVs with you for review. This gives you the opportunity to assess their skills and experience. Additionally, you can conduct soft and hard skills interviews before deciding to hire Node.js programmers.
Our best Node.js cases
Explore top Node.js solutions developed at Aimprosoft.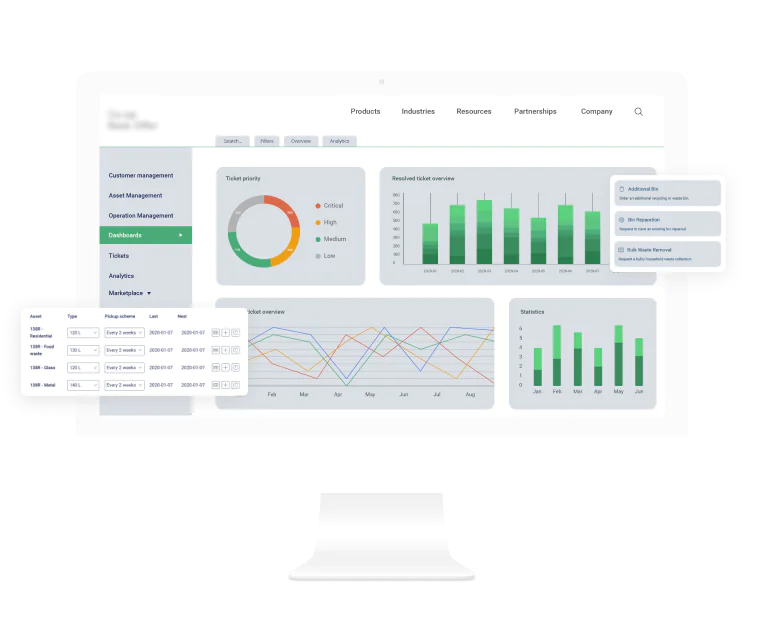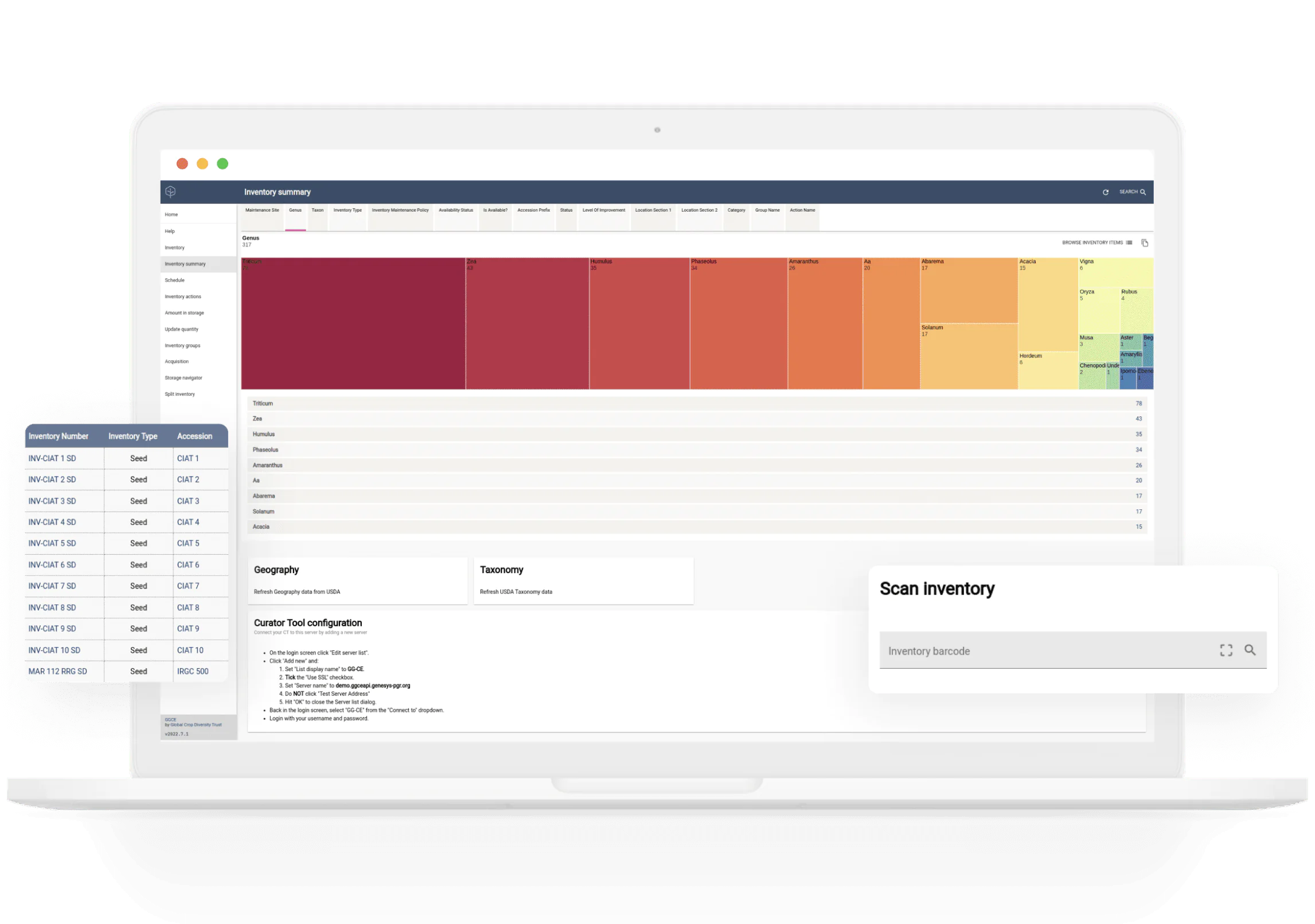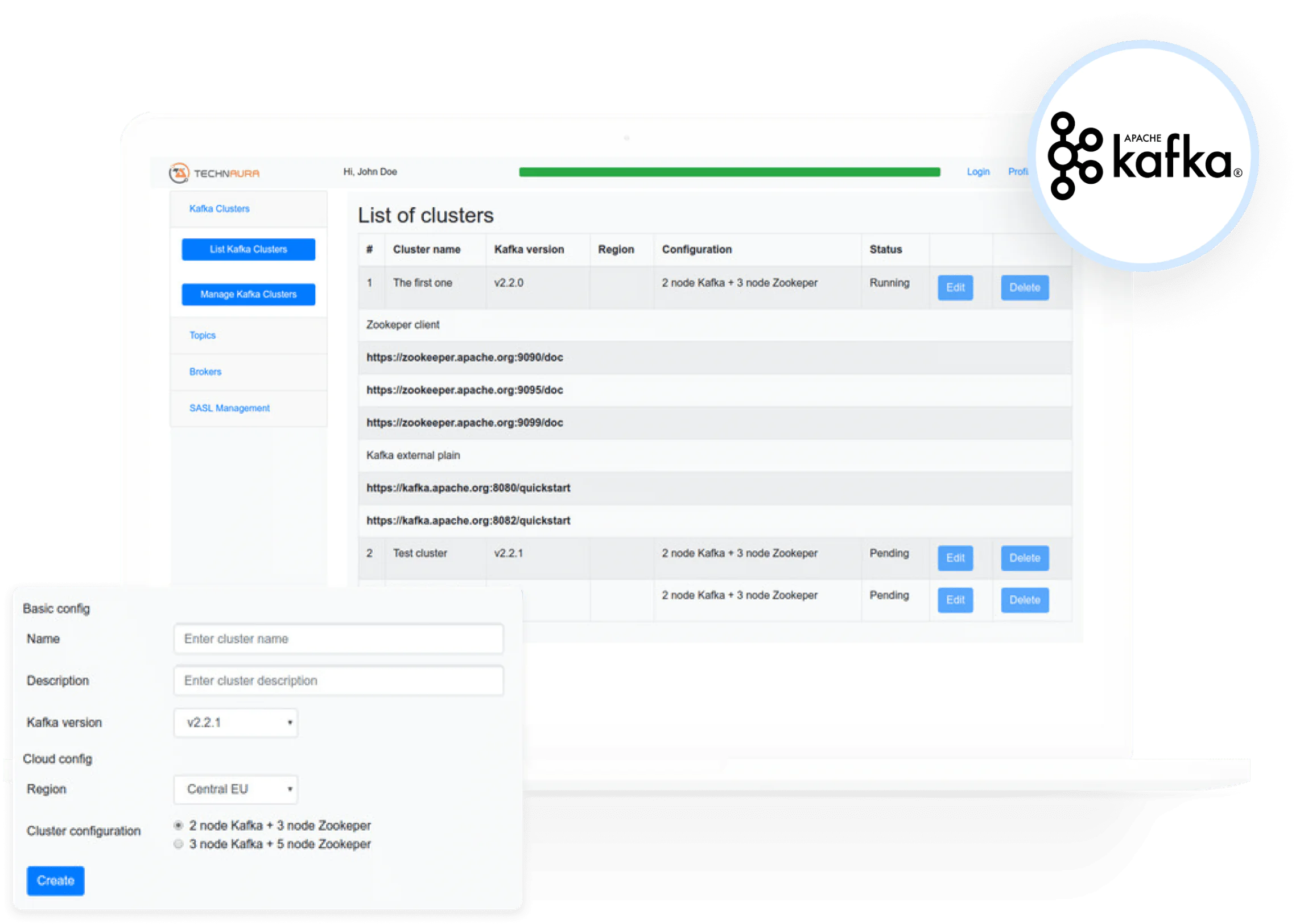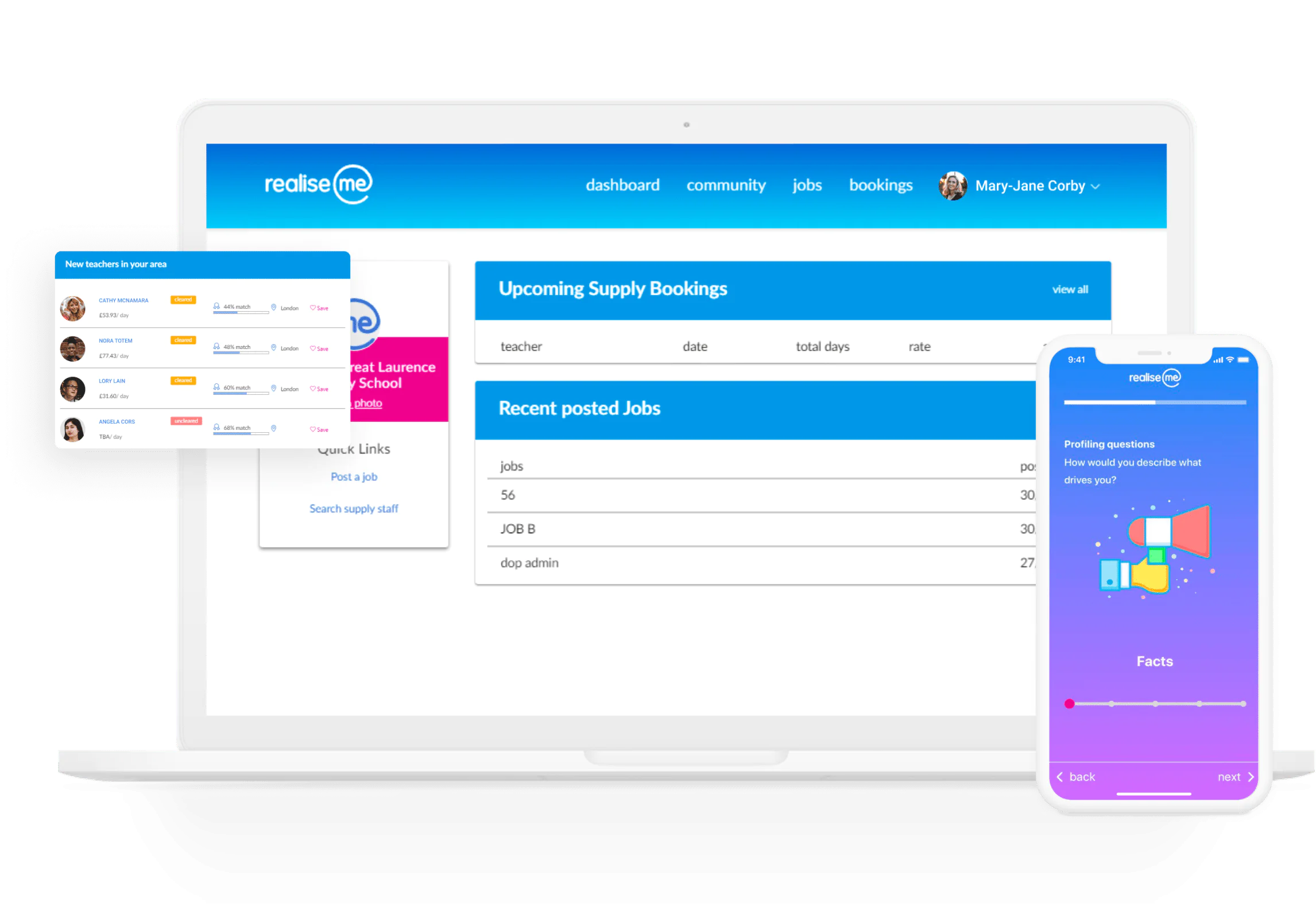 Waste collection B2B platform
Challenge: Our client chose to hire Node js development company to convert a mere idea into a B2B platform designed for two types of businesses: those that search for waste collection services either on a one-off basis or a permanent basis and those that provide this type of services.
Solution: In terms of the tech stack, JS was used both for the creation of the frontend and backend parts, while Node.js was selected for the backend side due to its asynchronous nature and fast code execution, which helps to speed up user request processing. The usage of the same technology, both for frontend and backend, enabled us to decrease development time and reuse existing code. We managed to develop convenient tools for businesses that require waste disposal services that included the ability to place the offer on the garbage disposal. The following tools were built for the businesses that provide such services: the ability to send the bid on the completion of the offer, suggest beneficial rates, sign the contract, etc. Overall, we helped the client to build a full-fledged solution turning the concept into a fully
Grin-global community edition
Challenge: The project is a publicly available, open-source web platform made to help genebanks manage and retain information about the plant genetic resources they have in their holdings. Our customer chose to hire Node.js experts at Aimprosoft since we had already developed the other agricultural project called Genesys effectively and had proved our experience and reliability. This time, our task was to modernize the product by switching the previously selected tech stack, transforming it into a safe platform for genebank specialists, continuously maintaining it, ensuring its seamless operation, and increasing existing capabilities as needed.
Solution: The combination of React and Redux was chosen since this is a perfect fit for large-scale projects. Node.js was selected due to its ability to handle high concurrency, providing scalable and efficient performance for our application. The rest of the technologies were chosen based on their efficiency and relevance. Our contribution to the platform's creation helped design a top-notch solution for genebanks that simplifies the activities of genebanks personnel and provides streamlined access to up-to-date data about each sample, enabling better allocation of their limited resources and prioritization of activities.
KubKaf: IaaS platform for automation of Kafka deployment
Challenge: The client decided to hire dedicated node.js developers at Aimprosoft with the intent to create a SaaS platform called KubKaf that would help its users, despite the level of their tech knowledge and skills, with Kafka deployment and maintenance processes, and enable a simplified way of cluster creation without any deep configuration. The client's intent was to build a solution that would offer tools to deploy Kafka on the cloud in 1 click. The key goal of this platform is to provide Kafka as a Service in a distributed and fault-tolerant manner.
Solution: Node.js was chosen as a robust technology to develop one of the core microservices called profile microservice. It acts as a single source of truth for user data. It stores information about Kubkaf users. We managed to develop a fault-tolerant solution that streamlines the development process of streaming reactive and message-driven apps. Additionally, the capabilities of Node.js technologies helped us create a highly resilient product and implement a set of microservices. The designed product helps companies save money significantly since the creation of the Kafka clusters doesn't require hiring DevOps specialists.
RealiseMe: recruiting platform for schools and teachers
Challenge: The client decided to hire Node.js developers at Aimprooft to modernize an obsolete PHP website and turn it into a modern solution employing a cutting-edge tech stack. The main goal of the project is to link schools, and employment firms, and supply teachers all around the UK. Our developers needed to create a platform that would let schools submit job adverts with all the essential details, attach files, and request video interviews. They also needed to make sure that teachers could quickly search for a position in the area that would be acceptable for them.
Solution: Vue.js was chosen for the platform's frontend, while Node.js was used for its server side. We built numerous features to enable seamless matching of teachers and schools, such as the ability to upload documents, an anonymization feature that allows hiding personal data except for working experience, and many others. We also integrated the platform with multiple 3rd-party services to decrease the time necessary for the creation of certain features. As a result, we helped build a robust and competitive solution that streamlines the recruiting process for agencies and schools and the job search for supply teachers. The solution is currently an award-winning platform that helps schools achieve a 30% reduction in recruitment costs.
Languages & Platforms
JavaScript
TypeScript
Node.js
Frameworks & Libraries
Express
NestJS
Hapi
Serverless
Databases
PostgreSQL
MySQL
MongoDB
SQLite
Redis
DynamoDB
Firebase
Elasticsearch
ORMs/ODMs
Sequelize
TypeORM
Prisma
Mongoose
Data management tools
REST
GraphQL
Apollo
RPC
Socket.io
Axios
Testing
Jest
Cucumber
Mocha
Karma
Puppeteer
Postman
Cloud platforms & Tools
AWS
Google Cloud
Azure
Heroku
Netlify
CircleCI
Jenkins
Gitlab CI/CD
Kubernetes
GitHub Actions
Development tools
PM2
Nodemon
Forever
Docker
NVM
Engagement models we offer
Selecting the ideal outsourcing approach can significantly affect the outcome of your project. At Aimprosoft, we prioritize adaptability and are dedicated to assisting you in choosing a collaborative strategy that perfectly aligns with your objectives, resources, and specific needs.
At Aimprosoft, you can hire dedicated Node.js developers who will work exclusively on your project in collaboration with your own team. We guarantee the timely completion of all planned tasks and provide regular updates. You maintain full control over the team, which allows you to recruit, monitor team members, and adjust project specifications and scope as needed. This approach provides access to our diverse talent pool of over 350 specialists, empowering you with greater control over the development process and ensuring transparency throughout the software development life cycle. As a result, you can expect faster delivery times if you decide to hire node.js programmers following this model.
When to choose this cooperation model
There is a need for ongoing support

You require adaptable team scaling

Requirements may possibly change

Project is dynamic with evolving demands
The time & materials outsourcing model is a versatile collaboration approach that directly links project resources to development costs. This approach offers increased transparency and control over the project's scope, budget, and timeline. Its flexibility enables easy adaptation to changing business demands by adjusting project requirements and task priorities. With the ability to scale the project as needed, avoid large upfront commitments, and pay solely for utilized resources, the time & materials model proves to be an advantageous and flexible cooperation approach.
When to choose this cooperation model
Project scope changes are flexible

Requirements will be evolving

You wish to pay only for actual work

There is a need for agile development
The fixed price model presupposes that our team adheres closely to the development plan and offers regular updates on task progress. When you hire Node.js developer at Aimprosoft, you pay a predetermined amount for a specific set of deliverables and, in turn, obtain excellent control over project expenses and timing, making it an ideal option if you prefer full payment comfort. This collaboration model also minimizes risks, as you only pay for the agreed-upon results, regardless of the actual resources and time invested.
When to choose this cooperation model
Project scope is clearly defined

There are budget constraints

Requirement changes aren't expected

There are low project risks
Amidst various collaboration models, a hybrid approach of engagement with an IT provider can emerge as the best choice, especially when other options fail to meet your requirements. By leveraging the expertise and specialized skills of external software vendors in conjunction with in-house capabilities, seamless communication, and efficient problem-solving become possible. Moreover, it offers opportunities to mitigate development risks associated with changing requirements, uncertain project elements, or unfamiliar technology challenges.
When to choose this cooperation model
Sophisticated project requirements

Strict budget control is strongly required

You presuppose variable workloads

Optimal risk strategy is necessary
Key reasons to hire Aimprosoft Node.js developers
Multifaceted portfolio

With over a decade of experience in providing Node.js development services, we have built a diverse portfolio containing products of varying complexity. Our expertise spans from promising startups to large-scale solutions in domains such as healthcare, ecommerce, e-learning, finance, and others. Such experience enables us to develop products, assisting our clients in easily overcoming common development challenges.

Cost-quality balance

We advocate cost-quality balance, ensuring that our clients receive solutions without compromising on budget. We strive to deliver products and services at competitive prices, allowing businesses to achieve their goals in a timely way without going out of the limits of their resources. We don't apply unnecessary technologies or practices only for the sake of novelty but rather assess their relevance and potential benefits to your project carefully.

High project involvement

One of our key priorities is high project involvement, which means we collaborate closely with clients throughout the entire development process. We value your input and actively seek your feedback to ensure that the final product meets your exact expectations. Our team's dedication to active engagement fosters a transparent and reliable partnership which results in the delivery of competitive solutions that align perfectly with your business needs.

Timely project delivery

With over 600 successfully completed projects, we have honed an ideal formula for delivering products on time. Our team proactively implements preventive measures to minimize potential delays, leveraging our in-depth understanding of development challenges. Moreover, our project management approach ensures proper resource allocation, providing our clients with efficient and timely deliveries.
Testimonials
Clients about Aimprosoft
FAQ
Frequently Asked Questions
What is a Node.js developer?

When you're looking for Node.js developers for hire, it's important to understand the essence of such specialists. A Node.js developer is a software engineer who specializes in building the server side of applications using a Node.js runtime environment. Such programmers are proficient in using Node.js stack to create scalable digital solutions, enabling them to handle high traffic and a large number of concurrent requests effectively. They are also responsible for designing, developing, and maintaining web servers, APIs, and other backend components that power modern web solutions.

How do I hire a good Node.js developer?

There are several steps that you have to complete to hire Node.js developer. First of all, start by precisely outlining your requirements, covering the scope, timeline, and technologies necessary for development. Use the obtained results to design a developer profile that should include the desired knowledge, expertise, and skill set. After that, conduct a meticulous screening process, evaluating portfolios and resumes to gauge relevant experience. To hire Node.js developers that will handle your project successfully, we advise conducting technical interviews to assess their hard and soft skills and problem-solving approach. Additionally, it's useful to start a trial period to evaluate their qualification.

How much does it cost to hire a Node JS developer for our project?

There are multiple factors that usually affect the cost of hiring Node.js developers. These include the developer's experience level (e.g., junior, mid-level, senior, etc.), expertise in specific technologies that you're planning to use to implement the product, the developer's geographical location, and the choice of the hiring model (e.g., outstaffing, freelance, in-house employment, outsourcing, etc.). Generally, the cost of hiring Node.js developers Node.js ranges from $30 to $150, and in certain cases, the rate may be higher.

How can I choose the best Node.js developer for my project?

To hire Node.js developer, we recommend starting with the assessment of the specialist's proficiency in Node.js and its related technologies through their work experience and projects. You can do it by conducting tech interviews conducted by a tech lead or a senior developer and analysis of their portfolios. You can also check whether there are contributions to the Node.js community, such as open-source projects or blog posts, which indicate their dedication to the technology. Lastly, evaluate their soft skills, most importantly, their ability to work collaboratively with your team since effective teamwork is crucial for successful project execution.

What are the benefits of hiring a Node.js developer in Aimprosoft?

Aimprosoft stands out as an excellent choice when you're looking for Node.js developers for hire due to our developers' commitment to delivering top-notch code and adhering to best development practices. Moreover, our extensive talent pool of over 350 tech specialists enables us to handle all phases of product creation seamlessly, which eliminates the need for you to hire specialists from different vendors, improves the workflow since all team members are in the same place, and decreases risks. With a diverse Node.js portfolio and vast expertise in developing products of varying complexity, we can handle requests of any complexity and specifics. Additionally, our flexible cooperation approach is also one of the reasons to collaborate with us.

Do you provide support and maintenance services after the project's completion?

In addition to other Node.js development services, you can hire our professionals who specialize in product maintenance, ensuring the smooth operation of your product. We not only provide after-launch maintenance for products developed at Aimprosoft but also extend our support to products created by other vendors that they can no longer support. Our team determines the most suitable cooperation model for your product, whether it's full-time or on-demand, and we assemble experienced professionals for further product maintenance accordingly.

What is your payment method after hiring?

If you plan to hire Node.js developer at Aimprosoft, we provide you with various payment methods to ensure convenience and a perfect match for your needs. The first option is the time & materials approach, where you are billed based on the number of hours worked by our Aimprosoft developers. This option offers flexibility for projects with varying timelines and allows transparent tracking of work hours. Alternatively, we also offer a fixed-price payment option, where we agree upon a predetermined amount for the entire project scope. This method provides upfront clarity on costs and is suitable for well-defined projects with specific deliverables. Other options can also be considered based on your requirements and unique needs.
Related services and expertise
Let our Node.js developers help with your project
Our developers are here to help with your questions. Write us a message, and we will get back to you shortly.
The form was submitted successfully. We will contact you shortly. Meanwhile, we suggest checking out what our clients say about software development with Aimprosoft.
Proceed to Clutch
Featured in