WordPress vs. Liferay: Which CMS is the Best for You?

Imagine, once a boss of an enterprise wished for the best CMS system currently existing on the market. To solve this problem, specialists from the largest software and analytical companies were called upon. After lengthy discussions, only two of them were left in the meeting room. One talked about respectable and time-tested WordPress, and the other talked about the Liferay technology, which promises the highest level of security and capabilities.
What are the advantages and disadvantages of each CMS? Let's delve into the Liferay vs WordPress comparison and consider the features every boss should be aware of before coming to any decision.
Liferay
Founded in 2000 in California, Liferay began to develop its own production software and provide professional support services. The company mainly focuses on portal technologies such as the Liferay Digital Experiences Platform, Analytics, Liferay Commerce, and Cloud.
At the time of 2019, Liferay has annual earnings of $154 million. Its most popular product, Liferay Portal, is distributed through the dual-licensing business model, allowing the client to share the code with other free licenses. Covering the retail, health, finance, and many other industries, Liferay, according to the recent estimates, works with 9,881 companies, the lion's share of which comes to the US market.
The Main Features
Like other CMS, Liferay is rich in features. Moreover, every quarter its arsenal is replenished with new ones, but they most likely can be attributed to point improvements. It is so because the functional foundation of the platform serves as the time-proven basis and therefore remains the same:
| Features | Purpose | Advantages | Disadvantages |
| --- | --- | --- | --- |
| Content aggregation | Aggregation allows different programs to be used inside Liferay in a semantic or structured way, making the best usage of content distribution by the scope | Improve the information management and organization in a portal, besides promoting a more organized and understandable content distribution | Each aggregation tool has its own UI, so the more you modify each application, the harder it becomes to keep with the recent version |
| Personalization | The ability to personalize sites, pages, applications, topics, including messages and suggestions to individuals | Personalization allows businesses to display content to individuals precisely as they want | There is a need to expand content across several channels and audiences at the same time |
| Roles & Permissions (Role Based Content Delivery) | Roles are used for collecting permissions that define specific functions within the portal | Roles allow the portal administration to define a variety of permissions in any combination they desire, which gives great flexibility | Permissions functionality is less intuitive in comparison with other CMS |
| Customization | They allow you to use the internal API and rewrite the core files of Liferay if necessary | Hooks allow tailoring product behavior to your needs without rewriting from scratch | When migrating to a new version of Liferay, the source code will change, which will require rewriting all customization |
Learn more on how to create theme in Liferay
Read more
When is Liferay the best choice?
The Liferay advantages and value depend on how you use technology. Depending on the cases in which you will apply Liferay, you can mainly avoid platform weaknesses and get the most effective impact on your company. Here are the most advantageous cases for Liferay usage:
1. Enterprises with portals
The top case of Liferay is the management of all corporate digital assets in one place, in other words, the creation of an enterprise portal. Liferay Portal contains:
content management system;
blog;
wiki;
forum;
knowledge base;
social network;
message board;
collaboration tools.
Evaluating Liferay Portal vs WordPress, the advantage of the former is its easy scalability, the ability to work in a cluster, and cloud deployment. For an enterprise, these advantages will be especially favorable, given that Liferay is applicable to organizations of any size. Thus, large companies receive a ready-made, custom, and powerful solution for organizing business processes of any scale.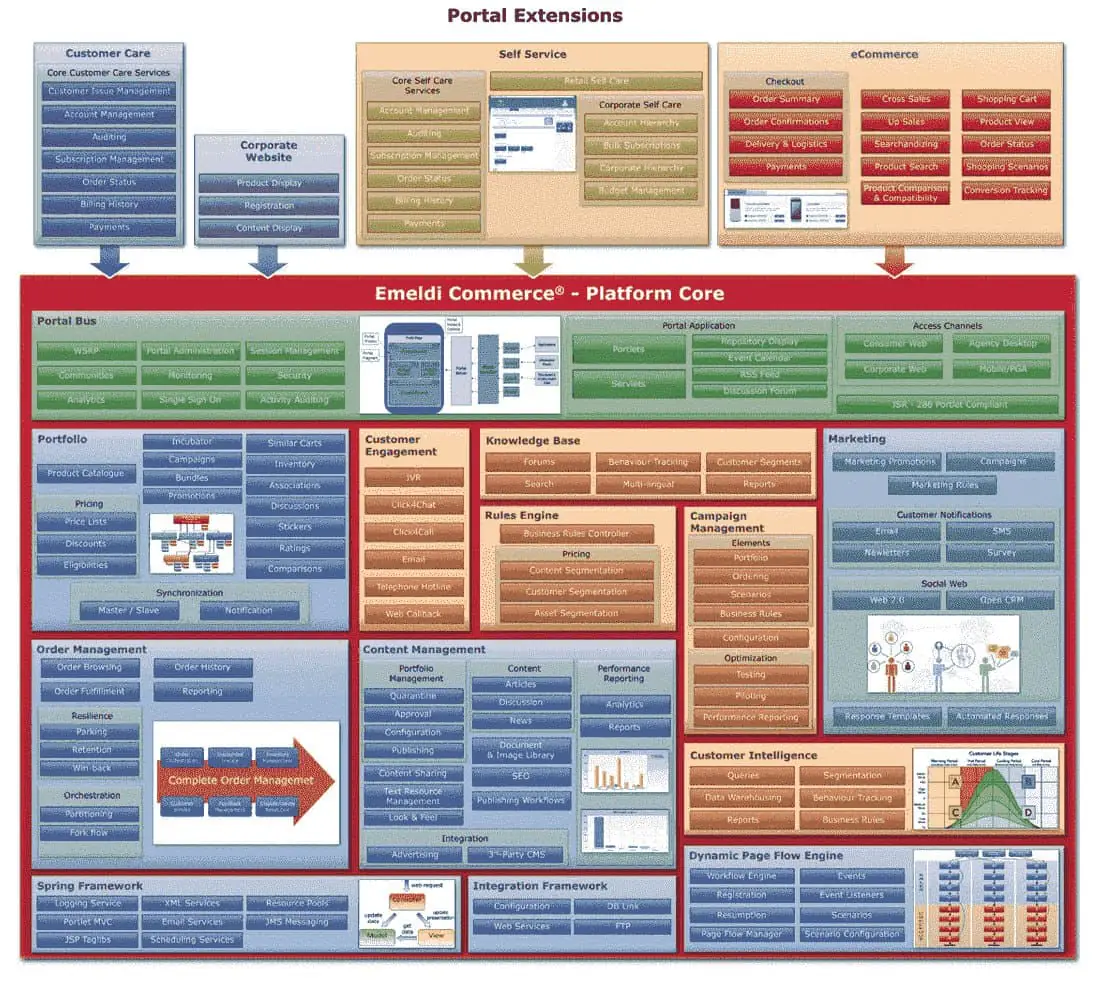 2. Digital Workplace
Liferay allows you to create productivity-enhancing digital workplaces for employees in an intranet environment. In these workshops, a number of manual processes become automatic, which will instantly speed up and increase the efficiency of work on internal tasks. The custom-centric nature of workplaces will lead to improved interaction with customers and a deeper understanding of their needs.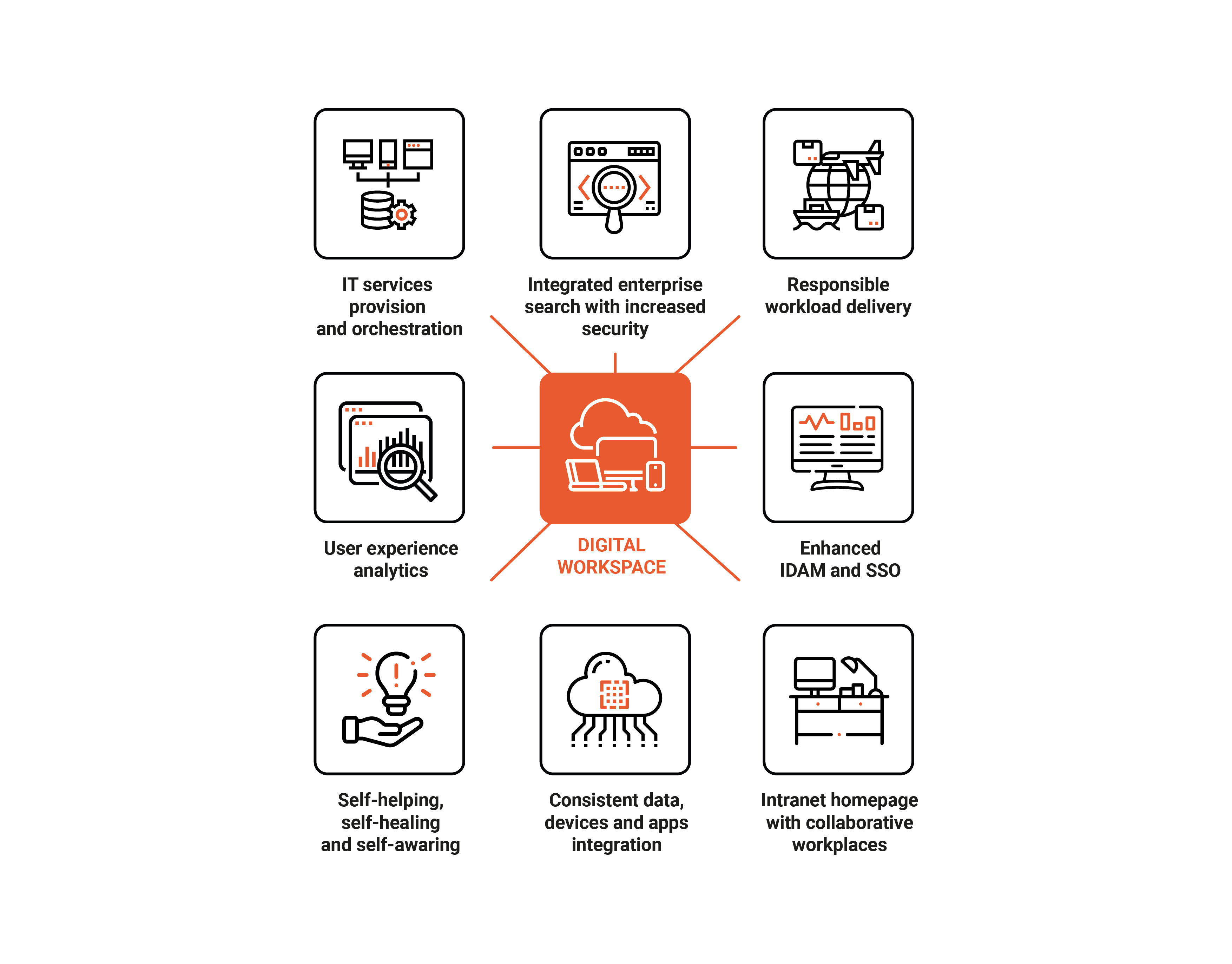 3. Extranet
The company's extranet is designed to have various portals for partners, vendors, and suppliers. Due to the large and varied number of portals, the goal is to provide continuous customer experience, even if working with a third party. With this approach, the business requires a lot of resources for the extranet, such as marketing integration, customer relationship management, as well as resource planning for the company inventory.
Learn more about Liferay CMS capabilities
Read here
WordPress
Launched in 2003, WordPress came a long way to the top of the most popular content management systems. Now WordPress, according to statistics, powers 35.2% of all sites on the Internet, and its share in the CMS market is 60.8%.
It would seem that at the sight of such dominant statistics, all questions about the best CMS would disappear if it had not been all in the details. WordPress suits small and medium-sized businesses where it unleashes its potential best, but the platform is often not able to cover the business problems of enterprises.
WordPress works on a freemium business model: the basic version is free, but add-ons and premium plans are available for a pretty penny.
At the time of 2019, the WP Engine, responsible for hosting WordPress, has surpassed the $132 million annual profit mark with more than 90,000 customers in 140 countries.
Let's now dwell on what made WordPress the favorite of the crowd — its main features.
The main features
| Feature | Purpose | Advantages | Disadvantages |
| --- | --- | --- | --- |
| Plugins | The ability to expand functionality through the use of additional plugins | The basic functionality is expanded and supplemented where you need it, which allows you to strengthen weaknesses specifically | Excessive use of plugins will adversely affect website speed and stability |
| Templates | Rapid change of appearance through the use of new templates | Quick and easy customization of your web resource look with a wide selection of templates | Not all templates are compatible with the latest versions of WordPress. There is no way to achieve unique customization with templates at all |
| Out-of-the-box solution | Out-of-the-box features with admin panel are immediately included | While in other CMS the admin panel needs to be integrated separately, in WordPress it comes bundled, so you can immediately log in | The convenience of ready-made solutions coexists with the impossibility of sufficiently high customization |
| Speed of deployment | You can get your website on WordPress in 15 minutes | This is critical for MVP because for minimal expenses you get a complete solution | Be ready that other websites will be using the same elements as you |
When is WordPress the best choice?
WordPress is not a universal solution, but if you use it with a clear understanding of what situation you need it for and why, then you will get great benefits.
1. Business websites development
First of all, WordPress is suitable for creating different types of business websites. The WordPress site is distinguished by user-friendliness, SEO-friendliness, and highly extensible themes and plugins. In case your business grows, you will be able to scale the site's functionality to your needs, including editing the source code. Besides, you will constantly receive platform updates from identifying and fixing bugs, as well as reliable support from WordPress specialists.
Please note that WordPress may be unsuitable for enterprises in terms of:
security — if a security hole was found on one site on WordPress, millions of others will be exposed to the same hacking method;
plugins — the WordPress plugin database is really huge and is created by a third party. This has a flip side in the form of a trend of plugins for breakdowns during updates and conflicts when interacting with other plugins;
updates — the release of a new update from WordPress requires the update of your site. Thus, every few months, you will need to spend money on updating the site and fixing possible conflicts in plugins;
design — since WordPress themes are literally selected from the catalog, it is highly likely that the site will look like any other WordPress site. To avoid this, you will need to create a tailor-made site, which will entail additional costs.
2. Inexpensive MVP development
WordPress development is cheaper than most competitors thanks to the many ready-made solutions. It will do just the best to create a profit center and check your website idea efficiency. In this case, you will get a fully working site for short periods and little money.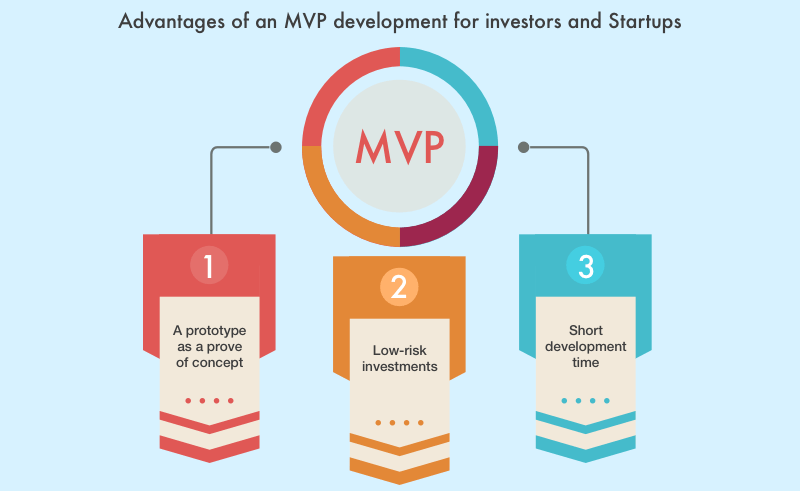 3. Saving on development and staff training
The previously mentioned set of free ready-made solutions will significantly save your budget on website development. When it is ready, you will get the opportunity to save time on training employees to work with the admin panel because of its high intuitive simplicity.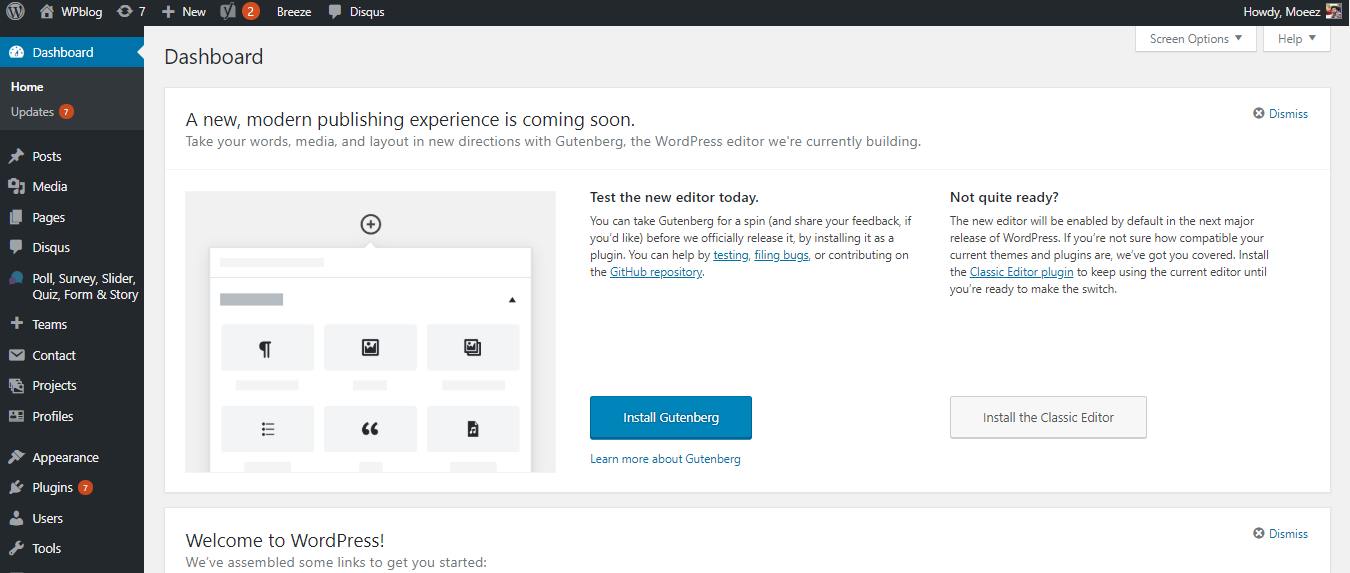 Find out how to migrate Liferay from 6.2 to 7.1 in our guide
Take me there
Liferay and WordPress comparison table
We've finally come to the point of the two CMS comparisons. It will help you evaluate how Liferay and WordPress optimally suits your business and make the right choice.
Components
Liferay
WordPress
Suited for
Businesses of all size
Small and medium-sized business
Simplicity
It has many out of the box portlets and features that allow you to expand the functionality and customize the product easily
Very flexible and customizable according to the customers' preferences and business requirements. It allows developers to modify applications and layouts
Support
Supported from 6 Support Centers located across the globe. Enterprise support is available 24x7x365, which includes access to all available service packs, security alert notifications, phone, and web-based support.
Moreover, Liferay worldwide open source community lets you get updated with the latest code modifications, upgrades, and bugs fixing

Unparalleled community support gives the opportunity to easily get answers to difficult issues due to the large developer community and websites with free WordPress support
CMS features
Headless content management
Multi-site, localization and multi language support
Workflow-enabled content creation
Multi-tiered permission system
Groups, organizations, and sites creation for effective content management among different groups of users
Diverse collaboration tools like forms, Message Boards, workflow, blogging platform, and others for effective communication across departments
Customizable and extensive UI
Integration with Liferay Analytics Cloud for website ROI and effectiveness insights
Content support on different devices over multiple channels
Easy menu, media, and user management
Multilingual admin-panel with multi-site functionality
Group-based permission system
Speed optimization
Analytics tools integrations in plugins
Built-in comments
Complexities
Rather complicated documentation, tutorials and guides
High entry threshold because of needed technical qualification
Wide variety of plugins can affect the coding efficiency
May not meet enterprise requirements with its high content volume
Common conflicts with older plugins after updates
Security
It is based on an internal security team and community reports
Despite regular patches and security plugins, WordPress is classified as the most susceptible system
Community
Has a smaller compared to WordPress, but more cohesive and loyal community of developers and enthusiasts
Large community with its own channel, conferences "WordCamps" and a massive number of websites and forums
It's time to move from theory to practice. Let's see how Liferay and WordPress cases can be implemented in real life according to the specific needs of different businesses and what benefits both solutions bring.
WordPress use case
Almost a decade ago, a former client approached us with a new idea for a healthcare startup. Aimprosoft was required to take up the project at all stages of development, including the landing site that we developed on WordPress.
The site was supposed to give information about products (devices and applications) through a blog and news block. In addition, it had a contact page with information about the company and partners, as well as several custom categories. Connection with digital stores was provided thanks to Prestashop and Shopify. All of the above has been done using a WordPress custom theme and plugins. The theme was based on PHP, CSS, jQuery, and used the Ulkit library for styling.
Usually, no project does not come without difficulties, and in this case, our main problem was to provide a multisite feature that allowed our customer to create an unlimited number of sites on one engine. This problem was solved with the help of additional WordPress configurations and our web server nginx.
As a result, Aimprosoft has successfully developed the entire infrastructure of the project and continued to support it for the past 9 years. Our contribution has helped the customer create a thriving business with a turnover of hundreds of thousands of dollars per week.
Liferay use case
In the fall of 2010, novice startup Upshot asked us to create a portal solution as a single point of connection for wholesale in the shortest possible time.
The main challenge in the development was the need to meet the specified deadlines and requirements. For this purpose, we used Liferay's out-of-the-box features, which allowed us to save development time from the very beginning without losing functional quality significantly.
The project began with the version of Liferay 6.0.5, and in 2015, when Upshot was bought by the leading digital service provider from the UK, Virtual1, we updated it to 6.2.2 version.Liferay 6.2.2 had a number of built-in versatile and customized applications, which helped increase the number of network partners in the shortest possible time. Given that Virtual1 had the ambition to grow rapidly, the Liferay platform was a perfect choice between Liferay CMS vs WordPress thanks to its enterprise-centric functionality.
Moreover, to increase the level of accessibility in platform management, our developers created and integrated a webinar platform that successfully resolved the issue of staff training.

2020 marked 10 years since we have been engaged in the Virtual1 project. During this time, we not only have supported it with constant updates of the Liferay version, and added new features but also integrated it with different suppliers. Since 2015, we have fully integrated Salesforce as a CRM, which has deeply expanded the project organization modules.
As a result, the customer received a well-tuned portal solution, their orders and revenues increased by 100 times, due to which the Virtual1 leading positions in their region were strengthened even more: Virtual 1 network has spread from London to the whole of Great Britain over the past 5 years.
Conclusion
Assessing all pros and cons of Liferay CMS vs WordPress, the choice is quite obvious. If you are a boss of an enterprise, it makes sense to choose Liferay. But if your business is smaller, WordPress could offer you many compelling advantages.
Aimprosoft has extensive experience working with both CMSs — our own public website is built on WordPress, and the digital workplace is designed on Liferay, — so if you choose any of these technologies for your company, contact us for more information and professional services.
Frequently Asked Questions
What are the best use cases for Liferay?

In order to get the most effective impact from Liferay implementation, we recommend using it for:

enterprises with portals;

digital workplace creation;

extranet.

If you want to learn more about Liferay's best cases, read the "When is Liferay the best choice" section of this article.
What are the best use cases for WordPress?

Since WordPress is not a universal solution, we recommend using it in such cases as:

business websites development;

inexpensive MVP development;

saving on development and staff training.

More details you will find in "When is WordPress the best choice?" above.
What are the main features of Liferay?

Liferay is a feature-rich platform, but if we need to highlight the main ones, then these will be:

сontent aggregation;

personalization;

roles & permissions (role-based content delivery);

customization.

To find out more about these features, we recommend reading "The Main Features" subsection of this "Liferay vs WordPress" article.